St. Petersburg student Ivan Bakaev, though with palsy, the athlete and cyclist. Wrote the first Russian program for Android that allows you to chat to people with the limitations of speech.
About how it is to live in defiance, Ivan told me recently at his first lecture in St. Petersburg "My alternate life".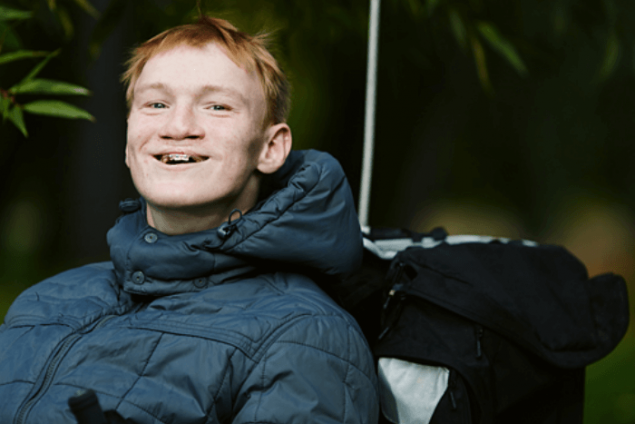 Photo from paperpaper.ru  
Why he was expelled from class mentally retarded
The meeting with students took place in a Packed to overflowing hall at a table with a laptop located Ivan's mom Julia. The picture from the computer displayed on a large screen. Junior lecturer takes the piss out of guests, from communicating without the aid of a computer. The speech of a teenager with cerebral palsy to an untrained listener sounds set sounds.
— Did not understand? – heard from the speakers programmed text. Vanya smiles, happy produced effect and runs the program.
His story, voiced by self developed technology, to start with explaining what alternative communication. Appear on the screen slides abstract:  
"Alternative communication – all methods of communication except for verbal speech."
Show pictures of family video footage. "My parents, when I was born, decided to use alternative techniques in my rehabilitation due to the low efficiency of the officially recognized means of such treatment. "Agree to sleep on the floor in regular hospitals and not getting the results — not very interesting," says computer anonymi words.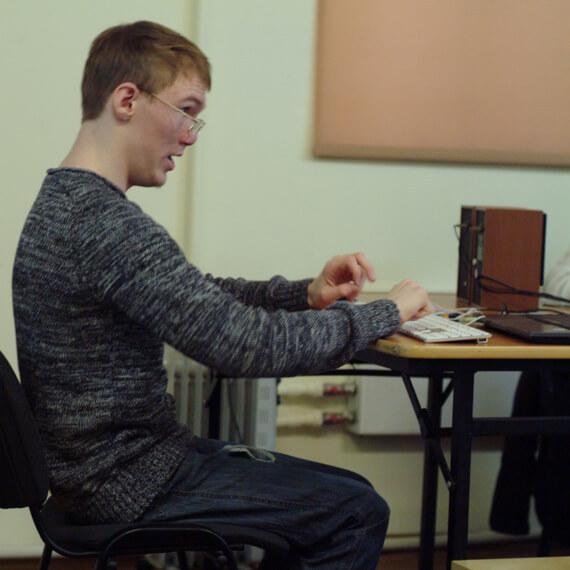 Photo from vk.com
In the video, little Vanya repeats the gestures of the parents, showing the most simple words. With his younger brother and mom and dad the boy learned to communicate by means of signs with his hands and albums with icons.
The child could not talk, walk and write. The decision of the pedagogical Commission sounded like a death sentence: James was determined in the curriculum of the eighth, intended for children with a mental disorder. Objections mom didn't help. But the son defended himself.  
One math teacher long explained that of the three, you subtract two, and two three – it is impossible. Vanya said, "Why is it impossible? Get minus one". From a class for the mentally retarded boy "eliminated".
Free luxury communication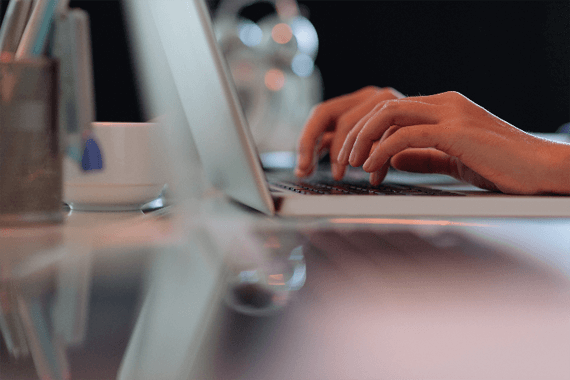 Photo from paperpaper.ru
Computer Vanya began to develop two years. In fourth grade, cram school was a programming course.  
"My teacher gave me to try to program a computer bug, an elementary program, set the coordinates, and she's crawling.
In fifth grade, the turtle got tired, bought a book on the programming language "basic", then began to write sites," says Ivan.
Creating original programs for people with disabilities communication began with the desire to help the girl Lena. She almost could not move, only slightly moves his head. Now use the program for free, Lina and her peers can communicate with one touch.  
Was developed by Ivan DisQwerty program allows you to print letters, words or phrases with one touch.
For example, Lina has such a button is attached to the cheek.
For the little ones, he developed a training program that trains the skills DisQwerty – children are happy to catch the coins on the plates, developing their skills.
Then we created a new DisType program that will read aloud text, and remembers the phrase most commonly used by man.
By the way,
DisType program was recently presented in Europe as a possible technology for the adaptation of refugee migrants who do not speak the languages of the host country.
The luxury of human communication through the van goes to all those in need for nothing. All of these programs anyone can download for free on the Internet.  
To monetize them, Ivan did not, but the "donate" button near the "download" button added.
To the question, are you able to earn through their developments, smiles:  
"Sometimes translated certain amounts. For example, every Thursday someone puts 200 rubles, and signs the "bun with coffee".
"All equipment that relates to the "special" category, is very expensive, — said Ivan, — for example, a button for alternate communication with a computer, will cost $ 60. I went to one Russian University, asked how much it will cost if we do develop. Said that 200 rubles. The plan is to develop such a button in laboratory studies".  
Full speed ahead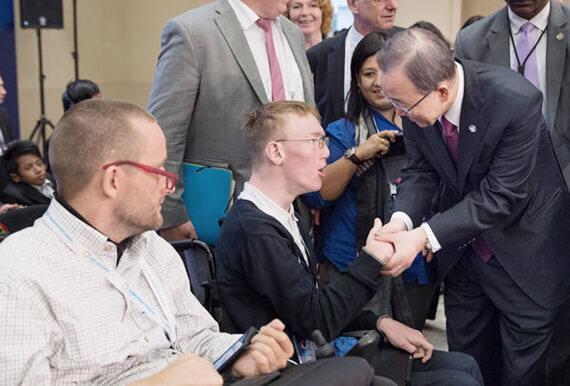 Ivan Bakaev the first world humanitarian summit. Photo from unmultimedia.org
No wonder Ivan Bakaev held a competition for participation in the UN world summit on humanitarian issues in Istanbul in a group of young disabled people from all over the world. There he found new friends, which is now rewritten in Facebook.
"This meeting was of great importance to me. I met many guys from other countries, now they are friends and exchange experiences", — says Ivan.
Among his friends in Russia, too, people with disabilities. They read Brodsky's poetry and listening to the band Nirvana, and sports. For example, the Vania playing boccia — a Paralympic discipline, where the participants in wheelchairs throw balls on principles similar to the rules of the game of Curling.  
Ivan heads the team of St. Petersburg, silver medalist of the championship of Russia in bocce, 2015. And Ivan loves to ride on a special recumbent bike, rides him to visit friends.
He has sympathy for Catherine, but she tells the story of a young man reluctantly. The girl helps him to gain the texts, as writing a lengthy essay guy-techie is not given. "Our dates look pretty funny – Kate is typing messages with your foot," he smiles.  
Nikolai Amosov about health, conditions and restrictions15 honest quotes Irina Khakamada men, illusions, insults and blows of fate
The plans for the future: the creation of its video games and programs to help those suffering from dyslexia, an arrangement designed free programs on MacBook, successful completion of the exam the following year and enroll in College.
Not every most richly endowed by nature, a student may boast of what has already made this guy. Soon Ivan rides again to compete in bocce. Competition with destiny continues.published  
Author: Alexander Kudryavtsev  
Source: www.miloserdie.ru/article/shkolnik-programmist-s-dtsp-ivan-bakaidov-moya-alternativnaya-zhizn/