I'm always surprised the phrase "a Strong woman is one that all may itself, successful and wealthy". In fact, you can say that about any Mature person who has ceased to be a child and not in a relationship playing the role of victim. Although I understand the origin of a distorted view.
Early marriage was built on a strong economic basis: women were not working and could not survive without men. But it's about survival is not.
We in most cases have the same rights and professionally sometimes find themselves to even better use.
Times and conditions have changed, but our culture is still considered that a female person infantile, weak, helpless, sacrificial. She is waiting for a "Savior" who will feed you, and entertain.
Although, before building a serious relationship, a woman is obliged — first, to yourself — to develop your personality, learn a trade, start earning. This will be her domestic support, the key to respect. And Mature man pleased to see not victimization Thumbelina and reliable partner, on which it can rely.
THE WORD "STRONG" IS CONFUSED WITH THE CONCEPT OF "HARD, UNYIELDING". BUT IT'S NOT ABOUT A MATURE WOMAN, BUT THE GIRL IS A TEENAGER. A MAN WITH SUCH UNCOMFORTABLE.  
Tamer of men
, the Word "strong" is sometimes still confused with the concepts of adamant, militant, rigid, authoritarian. But it is also far from the true value, because what characterizes them and not a little girl but a teenager — rebellious, and opposing striker.
These supposedly "strong" are often left alone, and it is clear why. Next to them, any man will be uncomfortable, because you have to take the position of a father who educates, fights, breaks and spends a lot of time and effort. For men it means to live with the perpetual fear of depreciation. He constantly attacked and tested.
What decision was made? How long were you thinking? Effectively embodied? You can often hear: "Well, again, he hesitates! What a man! I would have already did it!"
And that assumes that competition? Just what better — it is always one and two people in a common area did not survive. Not to be recognized by each other. This model is still far from Mature relationships. 
When he really did not "pull"
Some girls protesting: "Yes I would love to give my husband the initiative, but it is really unreliable!" And forget that to live with such personal and possibly unconscious choice. I sometimes see couples: she is Mature and well-established, have a profession, housing, income, and established social contacts. He is indecisive, probably financially dependent and not internally separated from the parent family. Naturally, the question arises: what our lady is found in this "boy"?
The reason is usually one the girl had become an adult. She skillfully cope with the difficulties and grew up a good girl, but deep down still wants to be that girl who was nezaketli in your jumperoo, adenosil on the handles, underfeeding candy. And then there is this infantile man. Still, in the forty-and-a-half year old, babysit, and he seems to return to our woman missing child — he is now it lives!
First time in such a Union, our heroine compensates for the fact that they have not received, and although it is on its shoulders rests the burden on arrangement of living together, she turns a blind eye. But boy, all the time, mom, but this is an expensive role. Investments cease to pay off, the relationship begins to crumble. And instead of trying to save them, the woman good to deal with them is to depoziti what was left not lived in childhood with a therapist, but not at the expense of the partner.  
It needs to be stronger?
Many accomplished women feel they need a more determined person than they are. But often this is just setting, and there is no point in trying to adjust the frigid relations under the form of "female — led, male — lead". Couples in which the emphasis is placed differently, also have their own powerful resources. A woman can, showing more masculine qualities, but if it's in her nature (in the family all of the Amazon to the seventh generation), it is not necessary to spend years of his life in therapy and try to break himself. Such an active more passive partner complements.
And it is not necessarily a Mama's boy. Male because of temperament or upbringing will make it "news", and, importantly, to do it consciously. 
Two (independent) are in the same boat
But let's say, a strong woman met the same man. What's going on? I have to say: under this adjective, I mean "Mature". Those who are able to make their own choices and to make decisions, to adapt, and where to be firm.
We're not talking about those who demand: "Everything will be as I said" or "I am and not going to change". It's about something else — about imposition of will and destructive competition in a pair. Such a relationship is like the struggle of two teenagers, although there have been many adults.
A really strong, Mature men and their unions are rare. Still the main family scenario in the post-Soviet space is very different: manipulate, survive! In the Soviet Union all brought up so that it's easier to manage. But Mature people not poupravlyat.
They understand all too well what they want, they not navyazhesh too much, and their Union is different in that neither depends on the other. A woman, for example, can confidently say: "I don't need this man to survive, to me it is just important. I feel good with him, but I can't be a happy one. I don't panic thinking that we break up. Yes, it is sad, Yes, it hurts, but not the end of the world".
IN UNION STRONG NEITHER PARTNER NEEDS THE OTHER. A WOMAN CAN SAY: "I FEEL GOOD WITH THIS MAN, BUT I CAN BE HAPPY WITHOUT IT.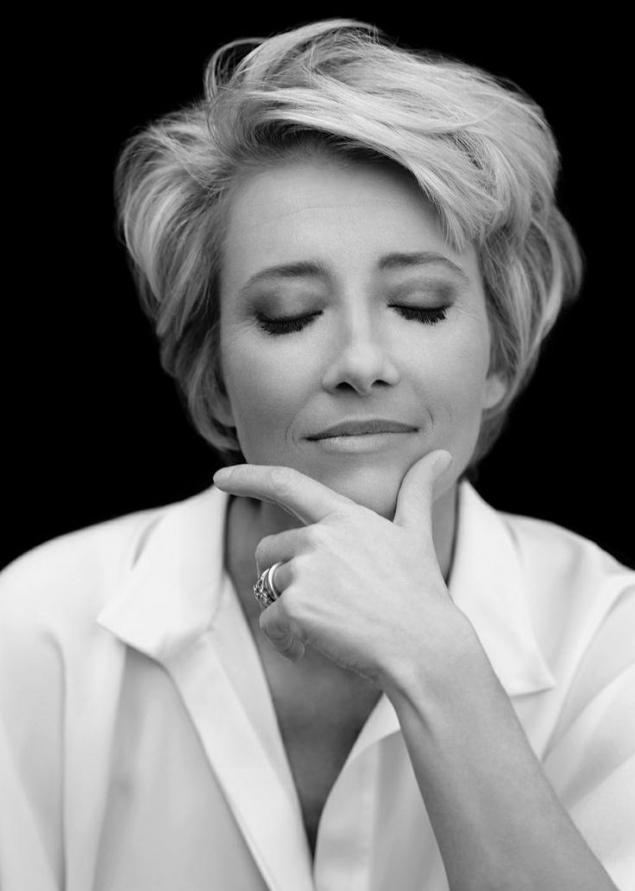 When two such people meet, each of them understands their feelings and intentions. He realizes how different their values are, and openly gives to know about it. That's why patterns "to call first" or "to keep the partner in constant tension" do not work — they are very primitive and require manipulation.
In the conflicts of the Mature partners are not trying to prove his point and to make another it took. They recognize the value of their opinion and together looking for a solution, but in a pinch you can split up to do what each thinks is right. And even if one is on assignment, this occurs without compromising its values and integrity.  
I'm so tired of being strong...My erogenous zone – the brain
Mature partnership is a contract between two adults who are physically, economically and psychologically separated from the parent families. They, man and woman, sexually attractive to each other, interesting personality, they have something to share.
And, most importantly, they are able to accept the weaknesses of the beloved, not to hit the sore spot, not to demand conformity to their ideal. Here acceptance is the key principle. Too many boats love break on the belief "You have to be the same as me." And it should not. He is a complete person, needs no improvement, no worse and no better than you. He's different — and that's your strength.published  
Author Elena Mitina  
Source: elenamitina.com.ua/publications/kto-tut-glavnyy-kak-silnoy-zhenschine-postroit-otnosheniya.html