Everything flows, everything changes, and fashion, as we know is not in place.
"Site"
has collected trends 2016, so it will remain. Find out what will replace them!
Fashion trends 2017
To replace a wild, thickly painted eyebrows again come natural!




Surprisingly, matte lips have lasted so long: they are mercilessly old and look unnatural. Stylists returned to satin and satin texture of lipsticks.




In the eye makeup will have to choose from two extremes: either to give up altogether without shadows or bright makeup. Coffee, beige, peach shades will have to be postponed... But sorry!




Curled in tight rings strands began to take positions at the end of spring 2016. Light wave, hair looks much better — here is the solution of stylists.




Natural tone for a healthy, hydrated skin is the main trend of 2017! Contouring of the Straubing, baking, chroming time to forget.




Natural color without any contrast transitions: welcome the most natural looking hair.



Dust use without a flicker...



... but the eyelashes are allocated in full!



Braiding the hair is still relevant, but the braids should not be tight, and as soft and relaxed.



A bun or ponytail fixed at the top, will have to pull down to neck: high styling go out of fashion.



I hope this guide on make-up and hairstyles will help you to Orient in fashion trends 2017. Don't forget to share it with your friends!
The author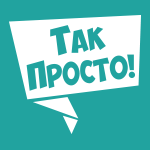 The editors of "Site" Is a real creative laboratory! The true team of associates, each a specialist in their field, United by a common purpose: to help people. We create content that's really worth sharing, and a source of inexhaustible inspiration are our favorite readers!