Precision and clarity in the interior will help to keep a clear head! I like the minimalism, the simplicity of the tools used in the design space, soothing colors and natural materials. Take a look at this collection — you will definitely find here some wonderful ideas that will want to use in your home!
Game of tones, large Windows, space, light... Slowly went out of fashion a classic "cool" minimalism and modern interiors are filled with rough furniture, environmental materials and unusual details.
"Site"
gives you a dose of beauty and inspiration!
Minimalist interior
Attention to the candles!




What a cozy green area...




Lamp sets the tone for the entire room.




Chairs resembling the seat of a tram in my hometown.




Lovely pattern!




Plants can liven up even a fairly boring situation!



Romantic sleeping space, the idea of a garland is wonderful!



Horseshoe over the door!



I have a passion for white furniture...



Vintage table: this was my grandmother.



The canopy is also acceptable in a minimalist interior.



It's so comfortable to have Breakfast...



Fell in love with this flooring!



Amazing, without words.



Here to get here to read!



What a floor lamp! And what shops!



The idea for the Studio.



Simple but I love it! If you want a table in the kitchen.



Gourmet dining!



This room will shelter many friends.



Pay attention to the chair with ropes!



White sofa is my dream.



Shower: there is nothing superfluous, no vulgarity, very beautiful.



Dressing up before a mirror — a pleasure!



Shelves with shoes: a daring decision, but it is very comfortable!



It's the ultimate dream...



The perfect geometric solution!



The chairs are adorable!



The interior in the style minimalism allows for a small number of accessories. But they're wonderful!



Absolute harmony...



Modern retro-minimalism.



Here's what you can do with plants! Magic style...



Transparent chairs captivated me...



Here you can arrange a dinner that will be remembered by all!



Sink! Look at this sink...



I wish there was Underfloor heating...



Modern minimalism — it is free and functional style. All for the people!



Unmatched...



If you like these ideas, share beautiful with your loved ones! Inspiration is what you need to convey to loved ones...
The author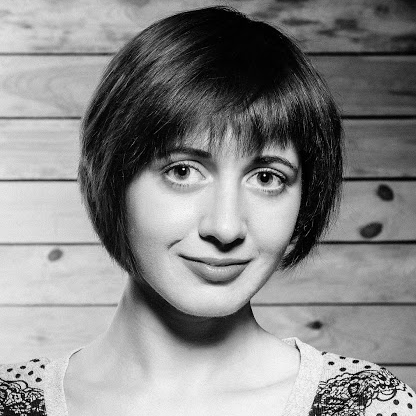 Alexander Klimchuk Since childhood, interested in medicine, grew up in a family of doctors. Knows how to make a fancy Breakfast out of nothing, is not afraid to experiment in the kitchen, making pies without flour, low-fat mayonnaise, healthy sweets. Never give up and believes that people are created to help each other! In all its domestic Affairs the assistant to the son Sasha. Alexandra's favorite book — "the Art of loving" by E. Fromm.