The cottage cheese and dishes from it, regulates the metabolism, and mineral substances in its composition, strengthen bones and improve functioning of the nervous system. It contains a lot of proteins, milk fat, calcium and phosphorus (by which cheese proteins are digested better than others) and lipotropic (dissolving fat in cells) of the substance.
Adhering to the cottage cheese diet, you enter the usual menu main dish of cottage cheese, which have dinner, but Breakfast and dinner as usual. Of course, if your goal is to lose weight, you restrict starchy, fat products and sweets.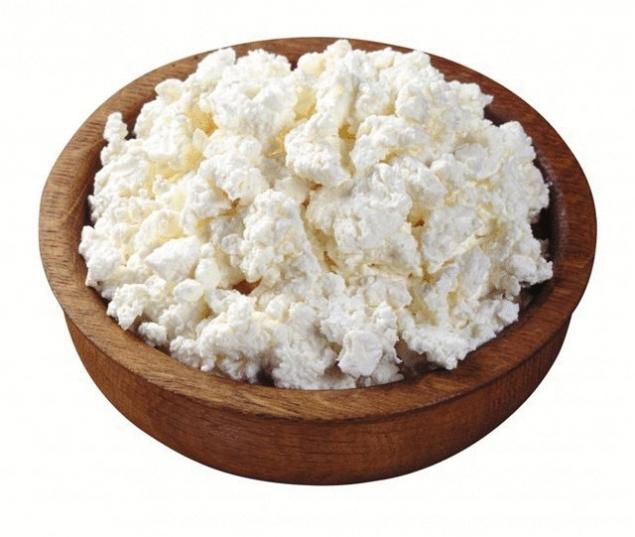 1-day
Cheese with ham and salad
130 g of dietary curd, Apple, 1 teaspoon lemon juice, 1 bunch of lettuce (iceberg, arugula) 100 g lean ham, salt, and black pepper.
2nd day,
cod Fillet with cottage cheese
100 grams of dietary cheese, 2 fresh cucumber, 1 egg, 3 tbsp. finely chopped parsley, cod fillets 100 g) 150 g potatoes, a few sprigs of parsley and lemon wedges for decoration, salt, and black pepper.
Egg boil hard boiled. Cucumbers finely chop and mix with cottage cheese, finely chopped egg and parsley, sprinkle with salt and pepper.
My potatoes and bake them with the skin, and a small amount of olive oil and salt.
Cod fillets need salt and pepper, to impose with parsley sprigs and cook for a couple. Cod ready sprinkle with lemon juice and together with potatoes and cheese put on a plate.
3rd day
Vegetables with cottage cheese
200 g of kohlrabi 100 g carrots, 100 g green beans, 1 teaspoon of vegetable oil, 1 egg, 100 grams of dietary cheese, 40 g of cheese Gouda, salt, fresh ground black pepper.
Kohlrabi and carrots cut into cubes and boil in salted water for 9 minutes, then add green beans and cook for another 3 minutes. Then drain in a colander and place in a baking dish, greased with vegetable oil.
Egg yolks separate from the whites and mix with cream cheese and grated cheese. Egg whites you need to whip and add cottage cheese. Season with salt and pepper.
Cottage cheese put on the vegetables and bake in a preheated oven at 220°C for 12-15 minutes.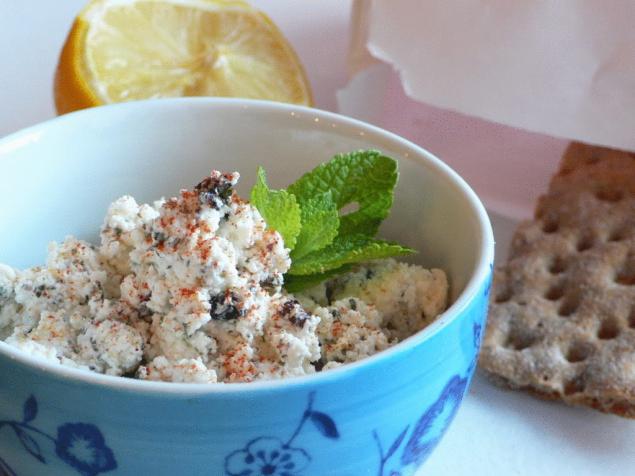 4th day
Cheese with red paprika
50 g cheese, 100 grams of dietary cheese, 150 g sweet red pepper, green onions, a few leaves of lettuce, salt and ground black pepper.
Grate cheese and mix with cottage cheese, salt, pepper... Cut into cubes pepper and green onion, 2 stalks leave for decoration, the rest mix with cottage cheese. Onions cut into rings. Spread on lettuce leaves and cottage cheese, sprinkle with rings of onions, the remaining bell pepper and green onions.
 5th day
Cottage cheese with strawberries and granola
200 g strawberries, 100 g of dietary curd, 1 tbsp of lemon juice, 50 g muesli, a pinch of vanilla sugar.
Make strawberry puree, mix it with curd and lemon juice, add the vanilla sugar and muesli.
 6th day
Cheese omelet with raspberries
100 grams of dietary cheese, 2 eggs, 1 tablespoon grated lemon peel, 30 g semolina, 100 ml cherry juice 100 g raspberries (can be frozen), 1 tbsp vegetable oil, 1 tbsp of chopped pistachios, a pinch of sugar.
Mix cottage cheese with two egg yolks, lemon zest, semolina and sugar. Then add cherry juice and raspberries. Beat the egg whites and combine with the curd mass. Form grease with vegetable oil, put cottage cheese and bake in preheated oven for 15-20 minutes at 180°C.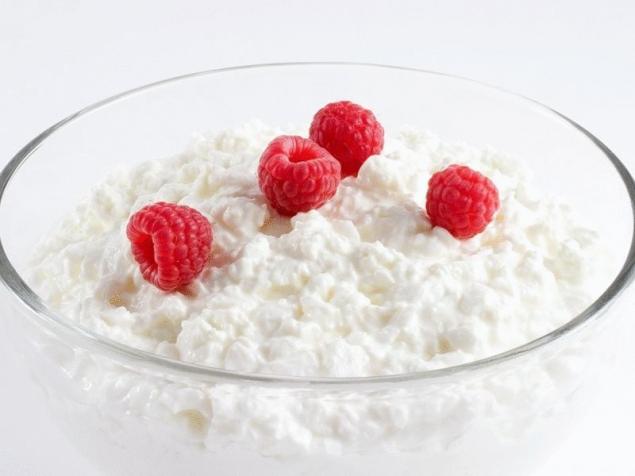 7th day
Cheese soup with cucumbers
150 g fresh cucumbers, 100 g of cottage cheese, 150 ml of yogurt, 2 tsp lemon juice 2 tbsp. grated radish, salt, and black pepper.
Cucumber and radish RUB on a coarse grater. The cottage cheese mixed with yogurt, half cucumber and radish. From this mass make puree, add lemon juice, salt, pepper. In the puree add the remaining cucumbers with radishes and grated radish.
Source: /users/104