In the height of summer when the garden and orchard full of variety, the main task of the cottager is to save the harvest. And now is the time to do beloved by many berry — cherry garden.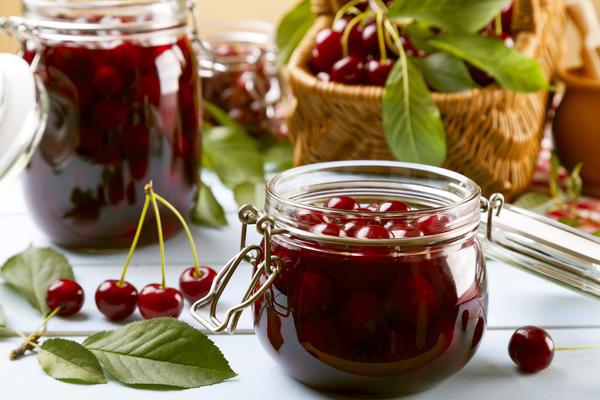 How to preserve it to enjoy the summer taste in the cold of winter? Read our recipes and cook with us!  
1. Jam "tutti-Frutti"
You will need:
500 g of cherries
300 g red currant
2 kg granulated sugar
1 kg of strawberries
Preparation:place the Strawberries, sort and rinse with cold water, remove the stalk and dry the berries. Red currants wash, dry, mash and RUB through a fine sieve. Pour the resulting puree strawberries, pour 1 kg of sugar and leave for 2 h. wash the Cherries, remove the pits, pour the remaining sugar and leave for 1 hour Then bring to the boil, stirring, bring to a boil, simmer 5 minutes and remove from heat. Strawberries with sugar and currant sauce, stirring constantly, bring to a boil, cook 3 min, add the cherry syrup, mix gently and cook for 10 minutes, skimming. Allow to cool completely and put back on the heat for another 10-15 minutes. the Jam is ready if the drop does not spread on the cold saucer. Hot jam pour into pre-sterilized dry jars and close the lids.
2. Cherry jam with орехами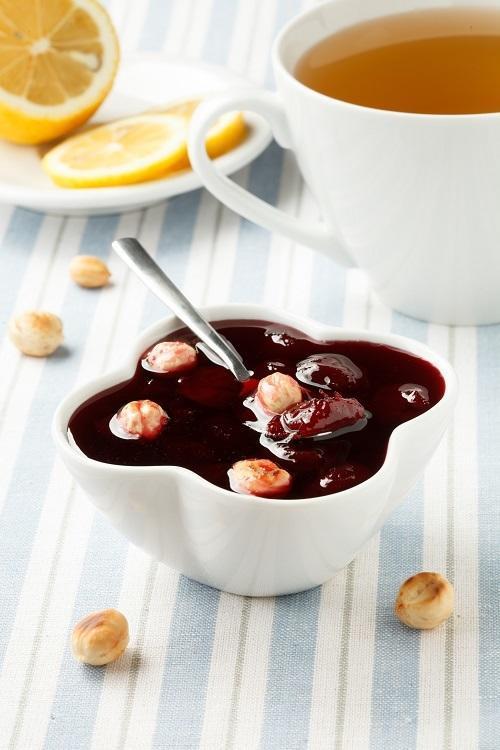 You will need:
1 kg cherries
200 g of hazelnuts
1 kg of sugar
1 stick cinnamon
Preparation:Cherry wash, remove seeds, put in a pot, pour sugar, add cinnamon and leave it on for 3 hours. Periodically stir, shaking the pan. Hazelnut fry on a dry pan. With nuts remove the skin. Cherry mix, put on fire and bring to a boil. Cook for 15 minutes, removing the foam. Remove cherries with a slotted spoon. The syrup put the nuts, again bring it to a boil and cook until thick. Add to a pot of cherries and cook for another 5 min. Ready jam put in sterilized jars. Store in a cool place.
3. Cherry jam
Preparation:
Cherry wash, remove the pits and roll the berries through a meat grinder. Connect with sugar and mix well. Put in a pot, simmer, skimming and stirring occasionally, until thick. Hot jam put in sterilized jars, sterilize 15 min. roll up Banks and flip over to cool.
4. Canned cherries you will Need:
10 tbsp. of sweet cherries
10 tbsp. sugar
1,3 tsp cinnamon
3 tbsp lime juice
4 tbsp lemon juice
2 packets of pectin
Preparation:Cherry wash, drain, remove pits and place in saucepan. Pour the juice of lemon and lime, stir. Bring to a boil over medium heat. When it boils, add the sugar and pectin. Simmer for 5 min. Put in sterilized banks, roll, flip, cover, and allow to cool completely. Store in a cool place.
5. Cherry will monotonality:
Preparation:
Cherry bust, rinse well. Put the berries in three-liter jar, cover with sugar, pour to the brim with boiled water. Cover with a clean jar with a lid and sterilized 30 min. to Roll and flip until it cools down. published  
P. S. And remember, only by changing their consumption — together we change the world! ©     
Source: www.7dach.ru