What is summer without cucumbers — fresh, juicy, straight from the garden? But in winter they are good marinated and salty, spicy and spicy, with chili and tarragon, celery and red onion, in lemon juice and vodka brine.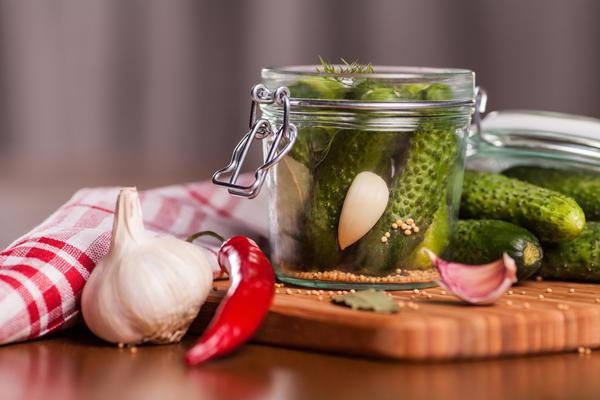 We offer you 10 great recipes cucumber pieces for every taste:  
1. Crispy salted огурцы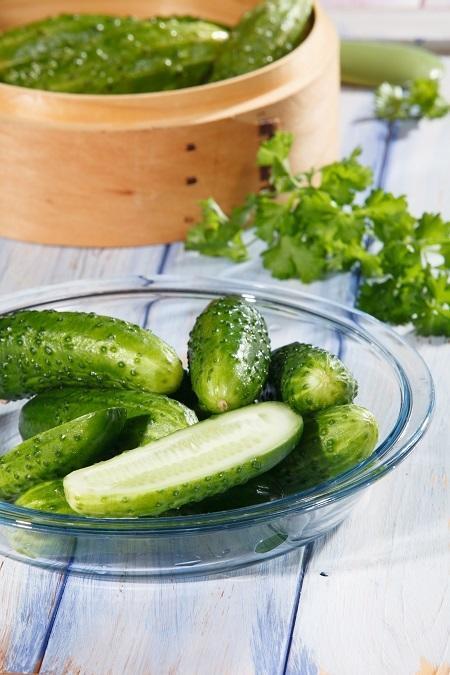 You will need:
1.5 kg of cucumbers
5 cloves of garlic
3 cherry sheet
10 peas allspice
3 leaf currant
2 sprigs of dill
2 clove Bud
1 Bay leaf
2 EA horseradish leaves
For the brine 1 liter of water:
Preparation:
Cucumbers and greens thoroughly wash, dry. Garlic clean. In a clean sterilized jar vertically to place cucumbers, interspersing them with herbs and garlic. Prepare marinade: in a pan pour 2 liters of water, add salt, pepper, cloves and Bay leaf. Put on fire and bring to boil. Cucumbers in a jar pour boiling brine, and then cover the jar with a clean towel and leave in a warm place. The next day, the cucumbers will be ready.  
2. Spicy cucumbers with Chile and тархуном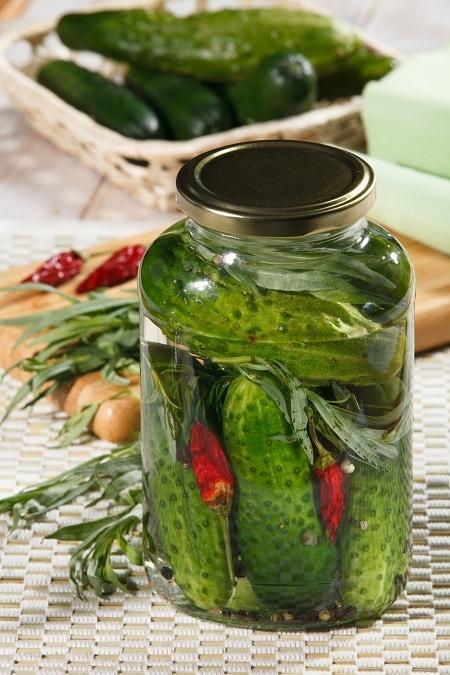 You will need:
3 kg of cucumbers
100 g of horseradish root
horseradish leaves
a bundle of tarragon
5-6 cloves of garlic
1-2 chili peppers
leaves of currant
10 peas of black pepper
For the brine 1 liter of water:
Preparation:
Cucumber, chilli and tarragon wash. Garlic and horseradish root peel and finely chop. Cucumbers cover with cold water and leave for 5-6 hours. Drain the water, cucumbers are put into clean jars, pour brine. Leave for a day or two. Brine drained, add the leaves of currant, garlic, horseradish, then boil and strain. On the bottom of cans to put chili, pepper and tarragon. Pour cucumbers with hot brine, screw, flip, leave it to cool down.  
3. Cucumbers in vodka рассоле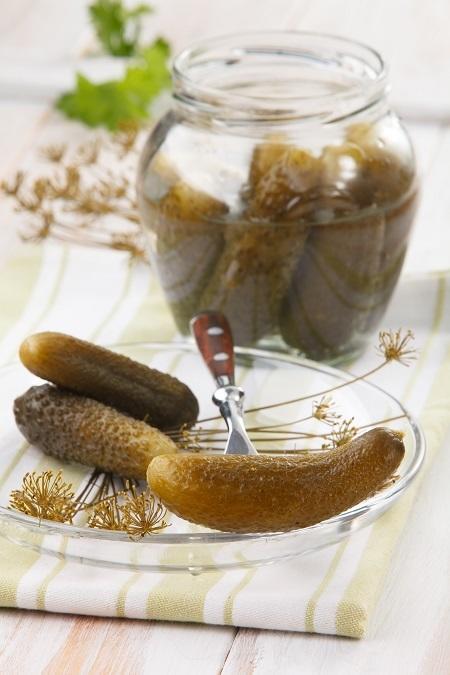 You will need:
4 kg of cucumbers
4 inflorescence of fennel
For the brine 1 liter of water:
2 tbsp. salt
1 tsp sugar
0,5 tbsp of vinegar
2 tbsp vodka
Preparation:
Wash cucumbers and soak in cold water for 2 hours to Prepare the brine. Salt and sugar add water and bring to boil. Cool slightly, add vodka and vinegar. In sterilized jars lay the cucumbers and umbrellas dill. Fill jars with cucumbers hot brine. Banks roll up, turn and leave until cool. Store in a cool place.  
4. Pickled cucumbers with red луком