Of course, more useful and better at baking bread without yeast, the more that it is very simple. Consider unleavened bread whole wheat flour yogurt.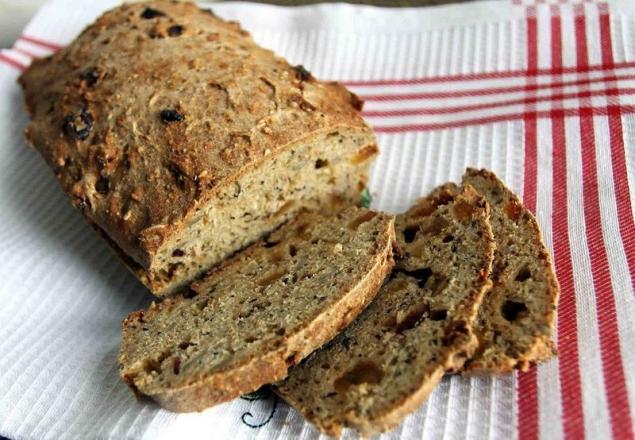 For this we need:
about seven cups of whole wheat flour
a little less than three cups of kefir or yogurt
about a Cup of vegetable oil
about a teaspoon of baking soda
the same amount of salt
Recipe:
Fall asleep in a container of flour, add to it salt and soda, mix everything.
In another dish mix yogurt and vegetable oil, then pour this mixture into the flour.
Knead the dough (if necessary add more flour).
From the dough moulded biscuits the right size and place them on a baking sheet.
Bake at 200C for twenty minutes, then turn our bread to other side and bake for another ten minutes.  
P. S. And remember, only by changing their consumption — together we change the world! ©  
Join us in Facebook and in Vkontakte, and we're Classmates
Source: vduxovku.ru/vyipechka/pirogi-i-hleb/bezdrozhzhevoy-hleb-na-kefire-vegetarianskie-retseptyi.html