New nice project on the knee in category "DIY": a young couple from Solnechnogorsk start baking unleavened bread in their flat, and then in their own bakery, where poppy and garlic loaf order even in Moscow.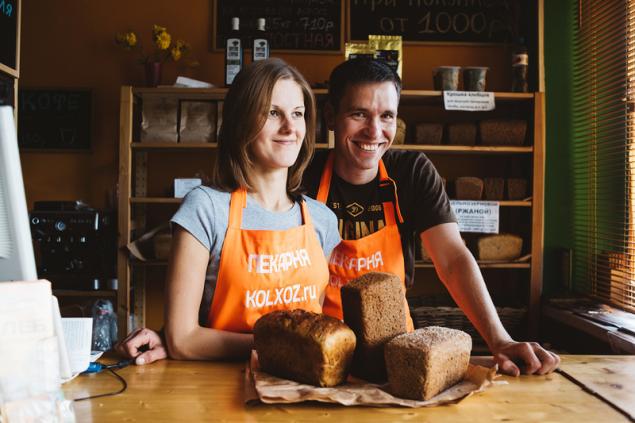 Natalia and Anton Kornysheva, the founders
Anton Kornilov, the Creator of the bakery: "One day my wife found out how harmful artificially created Baker's yeast (there are different opinions on this. – Approx. ed.) and started looking in stores simple sourdough bread. Was 2010-2011, and nothing we, of course, is not found. Decided to bake on their own. In the Internet found a recipe for sourdough, have made it, but the process seemed very complicated: for a starter to look after, to monitor the temperature. Then we have for some time completely abandoned bread.
And then I thought, I want to start a business. Began to look for a business idea: why not bread? We need on the market, but there his wants. And steel oven — for myself, for friends. I once took our bread to sample in the temple. There, too, liked it, asked for more. So in normal duhovochku in the kitchen all started to happen. When the turnovers became more decided to expand the bakery right in the apartment and start to sell."
Where to bake bread if there is no money
"While we were looking for money for rent, all home baked. I bought a convection oven, which can be connected in city apartment. I was dragged to the third floor of the flour in 50-pound bags, so no one saw. Then in the morning I would approach the entrance and from there an incredible smell of bread. Of course, we were lucky the neighbors may have suspected, but not detected. It was in January 2012, and in his bakery we moved in in September of the same year."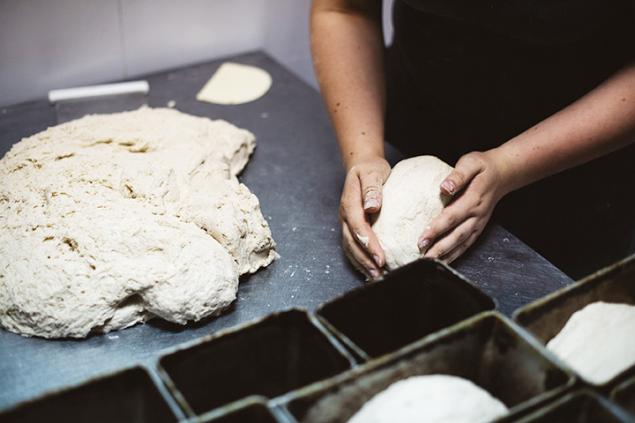 ​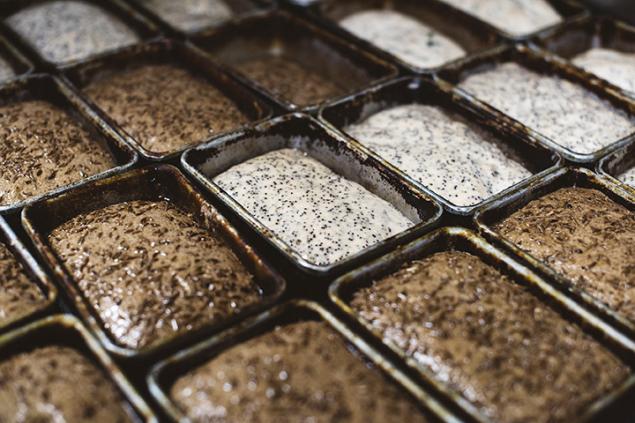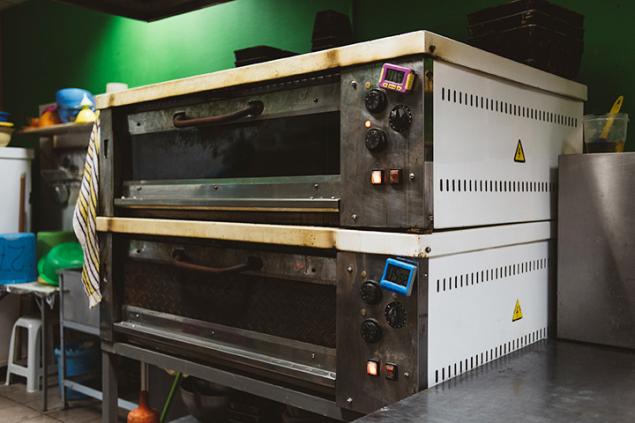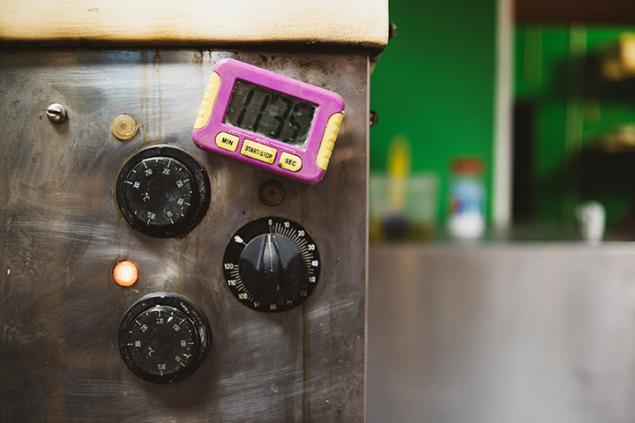 "We've been searching biozertifiziertes grain, in the end buy it from the guys from the "Black bread" in the Tula region. We have a mill with a stone mill, where we grind the flour. We also have bread flour, she also chose a long time. Now flour is the Danilov monastery, which his farm in the Ryazan region. There they grow wheat, make flour, unbleached and no artificial gluten. It often happens that grain baking not so much, and to improve the properties of such flour, to it add various additives, improvers of gluten, so she had good properties. This suggests that the quality control in working with the organic matter needs to be from the beginning, otherwise we run the risk of getting pseudoelasticity bread."
How to work with bread without yeast
"In the bread are completely absent chemical additives, including yeast. Unleavened bread is hard, because it contains no wheat flour and gluten, which would help the crumb to form. Leaven, too, the thing is not stable. Bread depends on external conditions: if cold, the cold from outside cools down and the bakery, and bread that is suitable. He's by nature very sensitive. Store-bought unleavened bread — one name. And all because the process is tedious, and nobody wants to waste time and energy on it."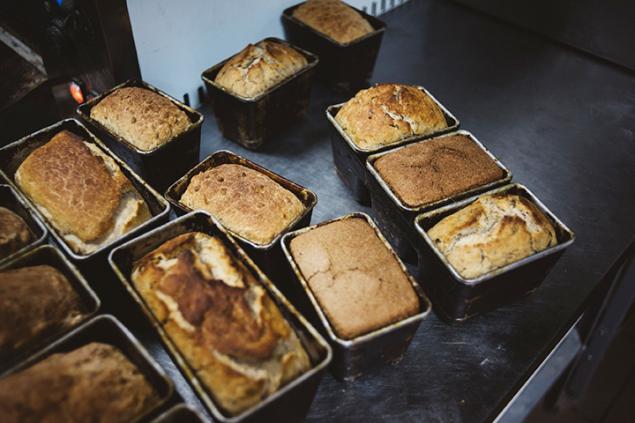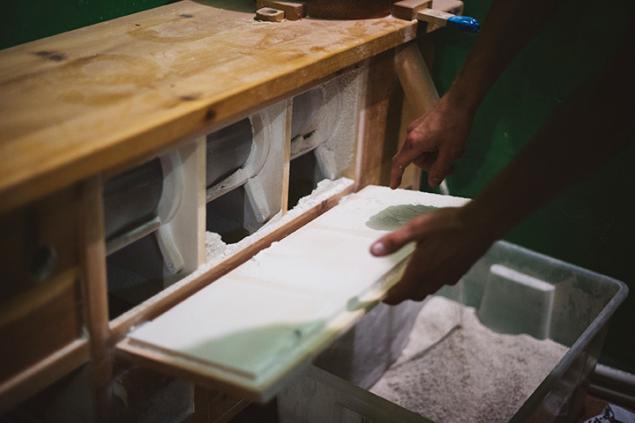 ​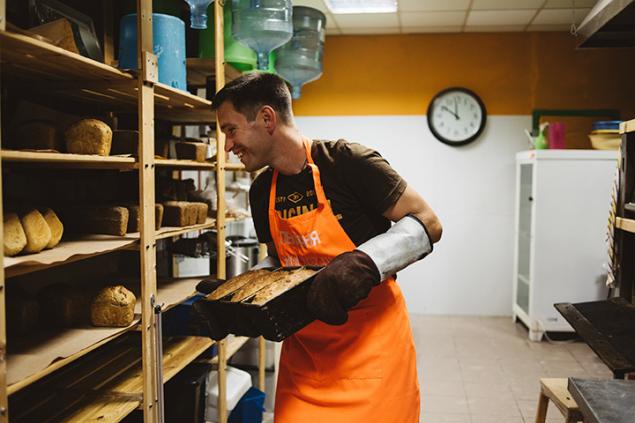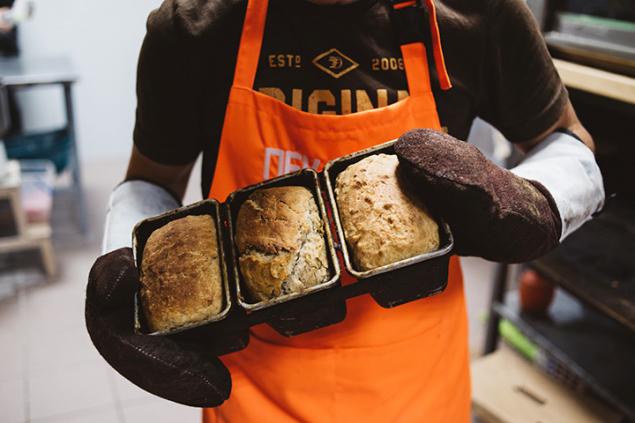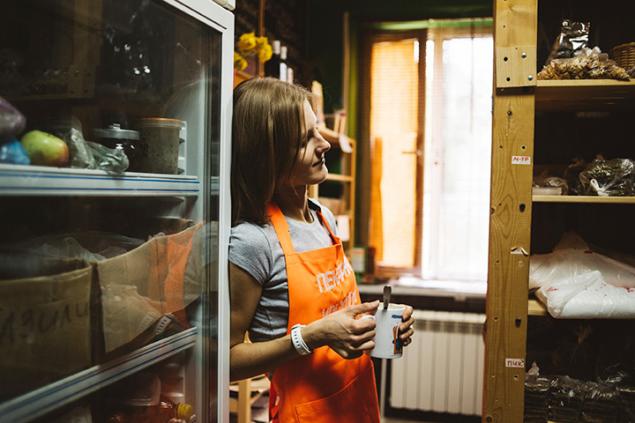 "The best of our bread is whole grain rye from coarse flour. It retains all fractions of the grain: bran, germ, kernel. There is not a drop of wheat flour, so it is even slightly damp, which is normal for rye bread. It also has a proprietary sourness that gives sourdough. Loaf of such bread weight of 900 g costs 200 rubles, a half — 120. All of the bread that we bake, the low-calorie rye. This is our best seller because few people make pure rye bread. We have a subspecies of garlic, poppy. In any of our bread contains unrefined cane sugar, but, for example, in a poppy it much more, so it is considered to have dessert. It also ordered the Madagascar vanilla legumes, which we then grind in a coffee grinder and add for flavor.
What we do is make cookies. My favorite is oatmeal milled from hulless oats, a very nutritious and healthy. There are snacks — bread, vegetable mixture. We sprout green Altai buckwheat, add flax seeds, sunflower seeds, spices, beets or carrots, roll out the mixture on a tray and dry them in a dehydrator a couple of days. Snacks are suitable for raw foodists, because it is dried at temperatures up to 40 degrees. Our bakery generally it was a very vegan diet."
Who buys bread for 200 rubles
"Our pastries can be bought in Solnechnogorsk, where we live, bake and sell. We have delivery in Moscow is 300 rubles for orders from 1000 p. to Order a bread at our online store. Orders are per month we produce several thousand loaves of bread. Here in Quebec, we unfortunately, almost nobody understands. Here people go to "shop" for cheap loaves, and in Moscow on our bread good demand. So far from understanding our problem. When Muscovites come to the garden often come to us. Most buyers of farmers ' markets or "Azbuka Vkusa", they follow the diet, seeking healthy foods. It's basically people not very big incomes, but for them the important of a healthy lifestyle. They have their priorities arranged as follows: refused some of the bars and synthetic foods, which also costs money, and they say: "Better we one of your a loaf buy and will have her a week." So the people who buy our bread, love us for our integrity and work conscientiously".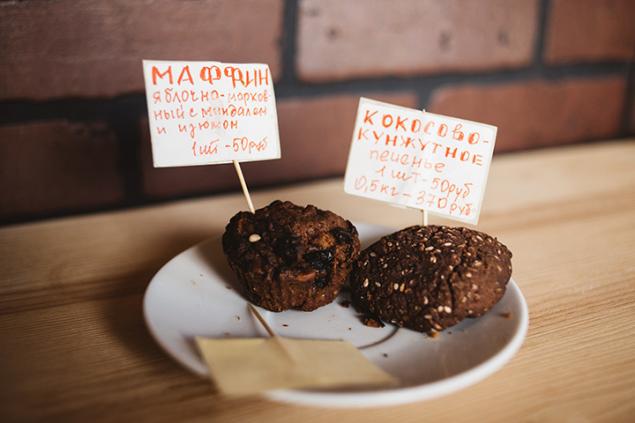 P. S. And remember, only by changing their consumption — together we change the world! ©  
Source: gorod.afisha.ru/people/kolhoz-i-domashnyaya-bezdrozhzhevaya-pekarnya/