The black color in the interior is a timeless classic, refined elegance, like the little black dress from Chanel.
Black cuisine is dearly loved by designers worldwide for their strict elegance, but, unfortunately, not very common yet in Russia. Because the worst thing for us, judging by the comments and feedback in blogs and social networks that the interior will turn out dark, gloomy. So many people are inclined to all neutral and light, so as not to make a fatal mistake. How many people, so many opinions, and to convince everyone that black kitchen is very cool, probably impossible.
Applying some rules when working with black color, you can create a truly luxurious dark interior, which is hardly dark...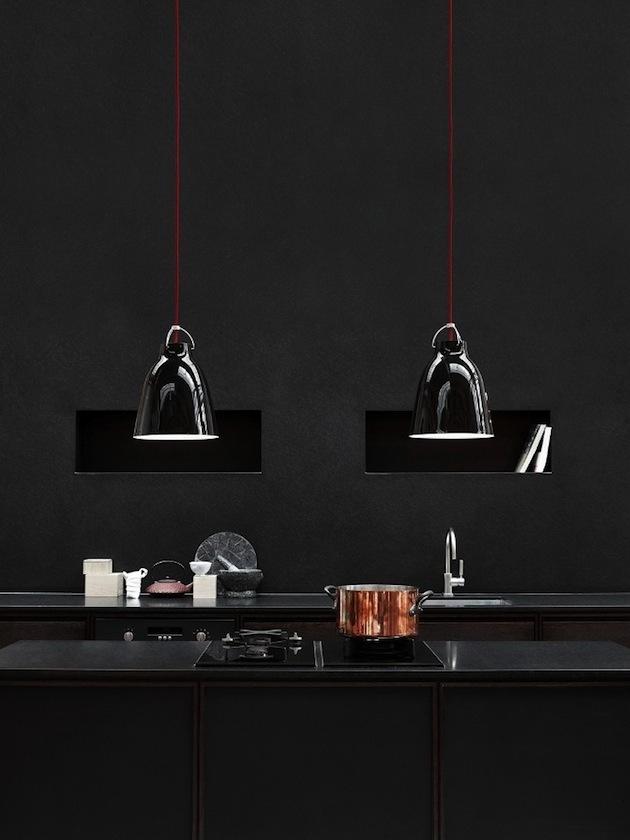 1. DECIDE ON TEXTURE AND MATERIAL
Black can be very different depending on your chosen texture.
Matte cabinets look neat and simple. Looks great Matt black surface with pronounced texture of the wood.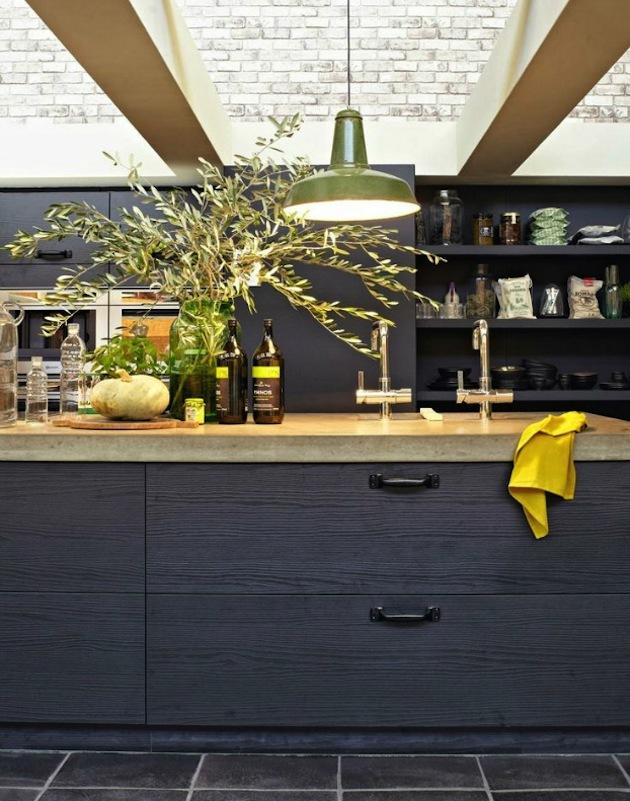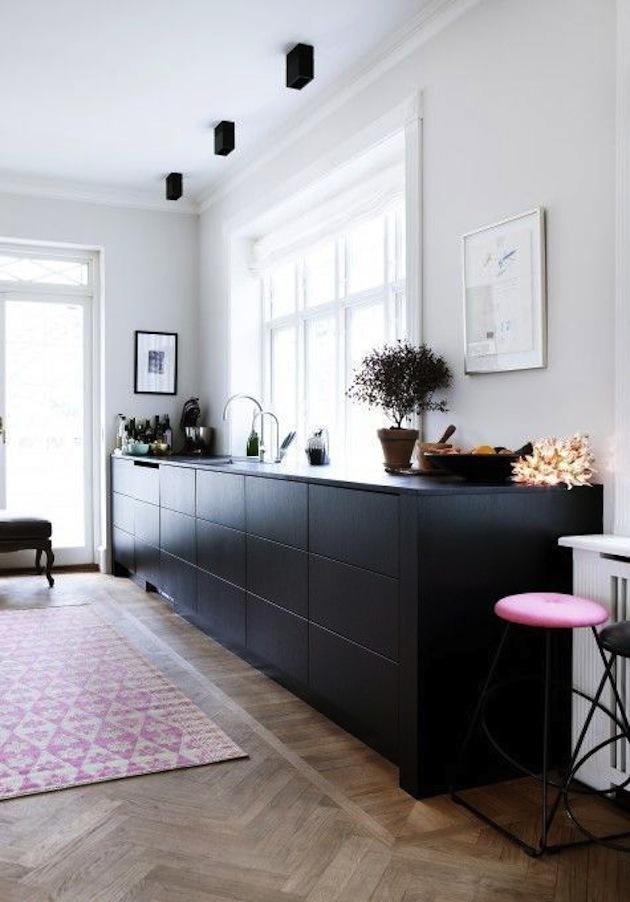 Glossy black kitchen luxurious and elegant. Their surface reflects light and creates a beautiful glare.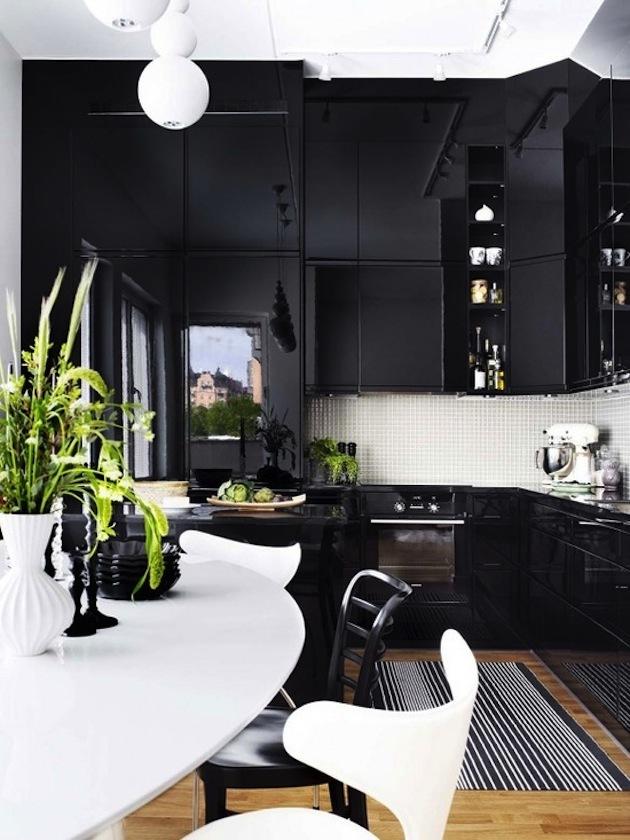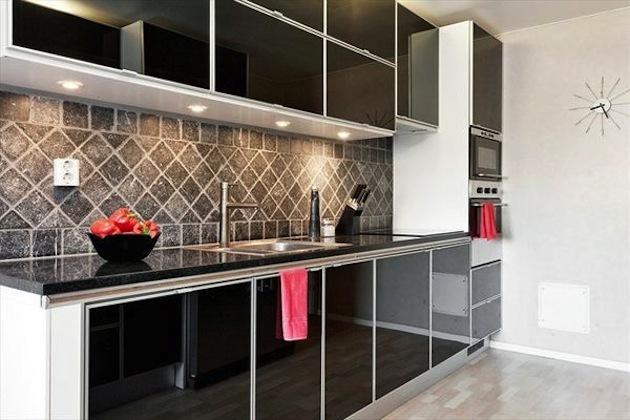 You should not forget that contrary to popular opinion about white kitchens, it is the black glossy wardrobes are the most easily soiled. You must consider this fact, if you cook a lot and do not have extra time to Polish your chic kitchen.
2. THE CHOICE OF KITCHEN CABINETS
Much depends on your chosen style. You are a supporter of minimalism, then order a smooth matte or glossy facades without any extra trim (+ chrome technique, simple décor)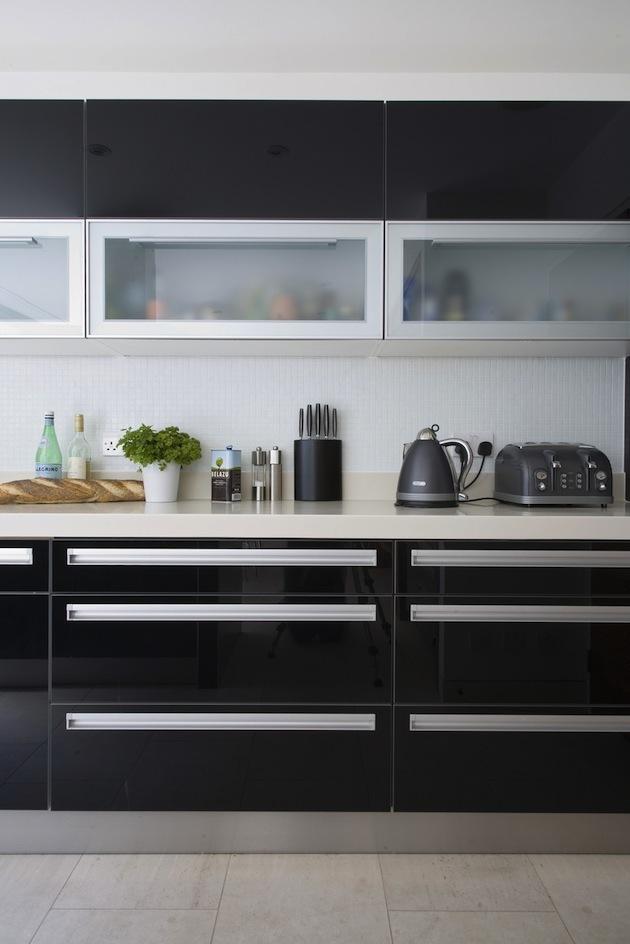 Like classical, glamour or art Deco — your option beautiful paneled facades (marble, crystal, chandeliers).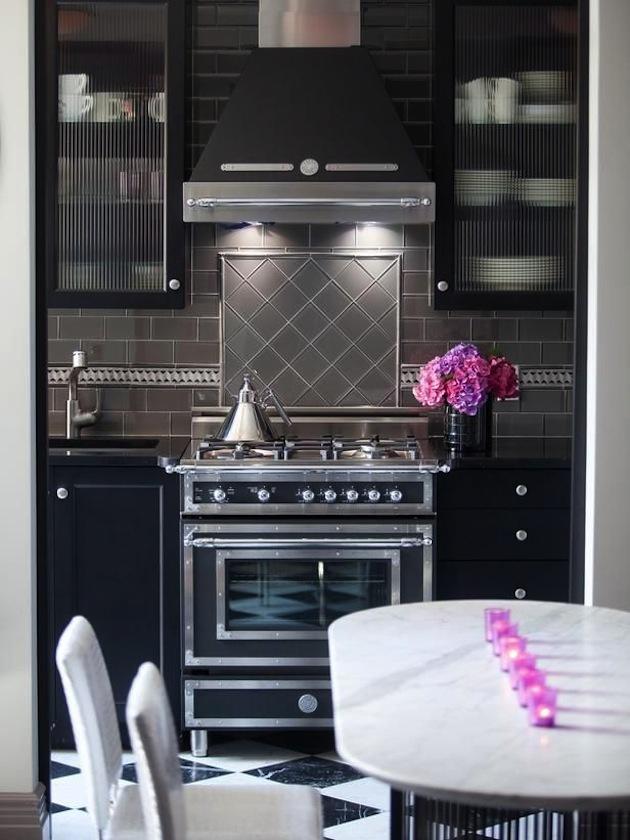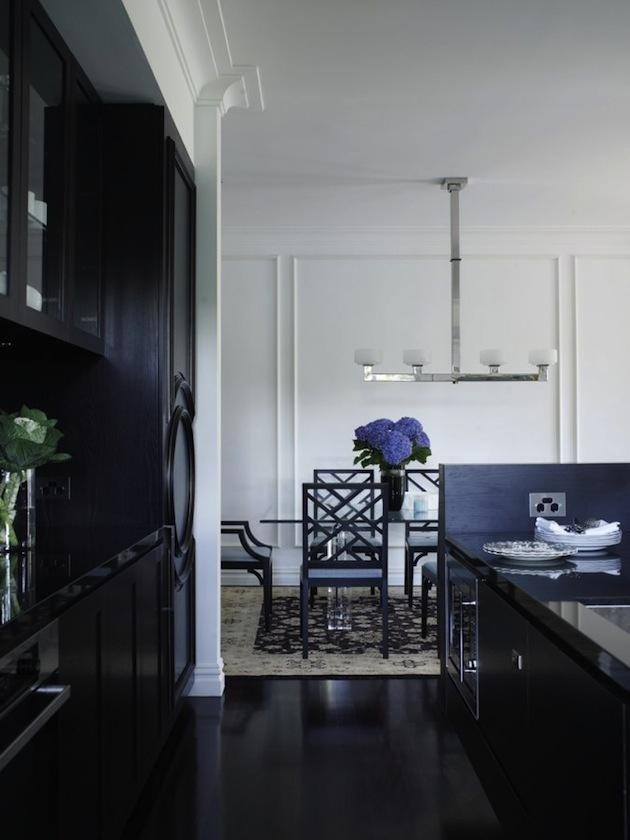 I doubt whether it would be the black kitchen look too dark — make the upper cabinets with glass doors. Arrange white porcelain behind transparent facades, it will refresh the dark interior.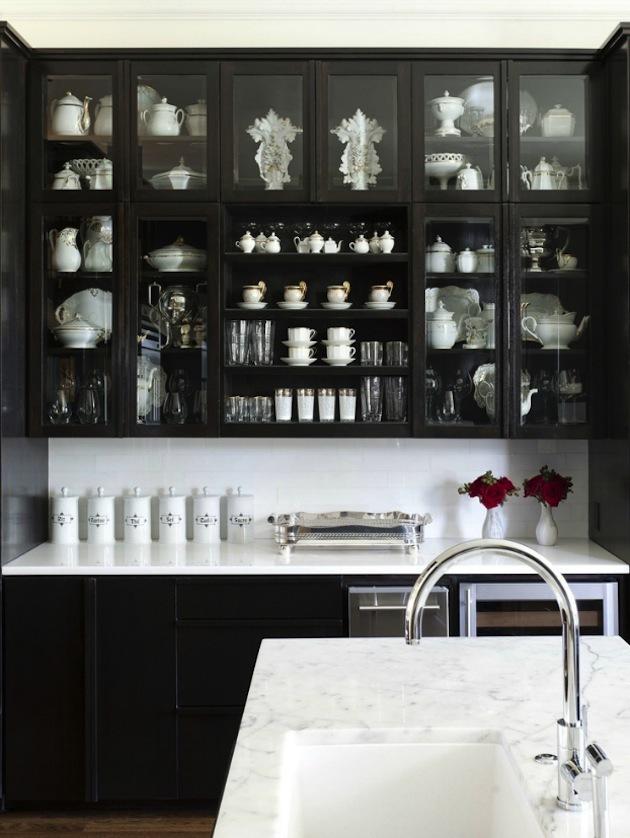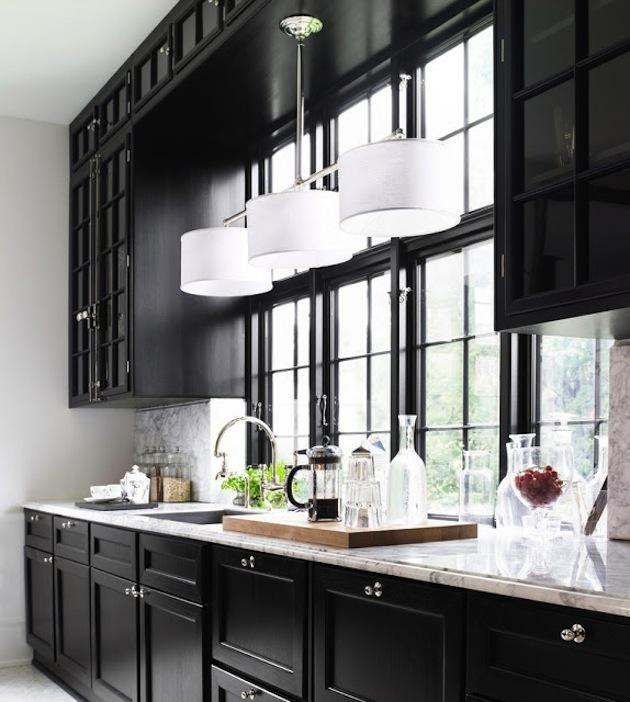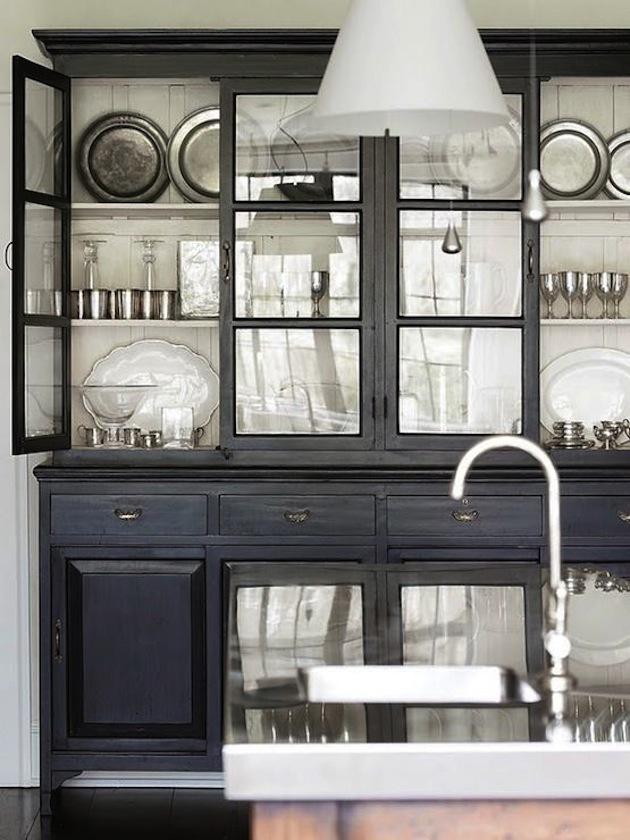 3. THE COLOR OF THE COUNTERTOP IS A BLACK KITCHEN
If you do not mind the drama of the black, you can use this color for the countertops. Again, it is necessary to take into account that the black glossy surface (such as marble or glass) require special care and regular polishing.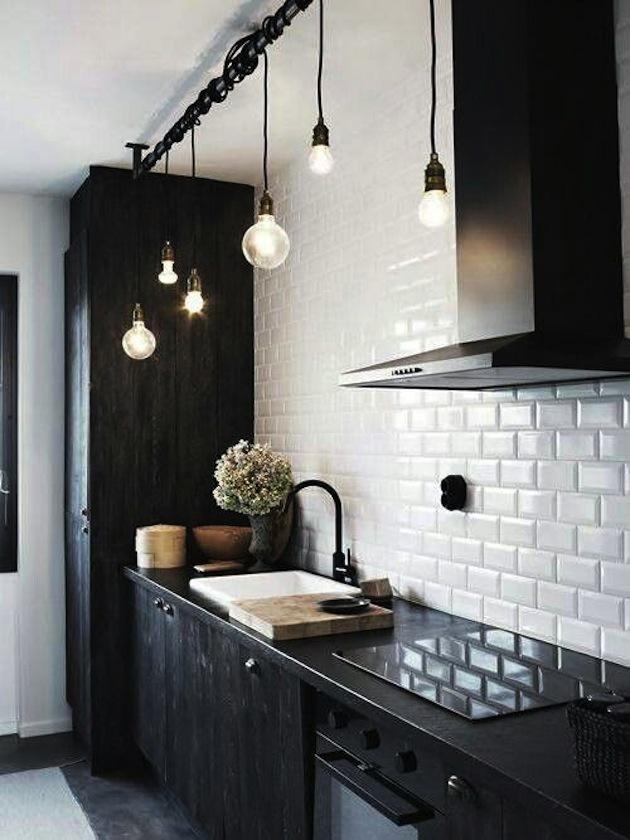 Well can dilute the strictness of black furniture white or light grey countertops. Stylish and expensive looks of marble strict black cabinets.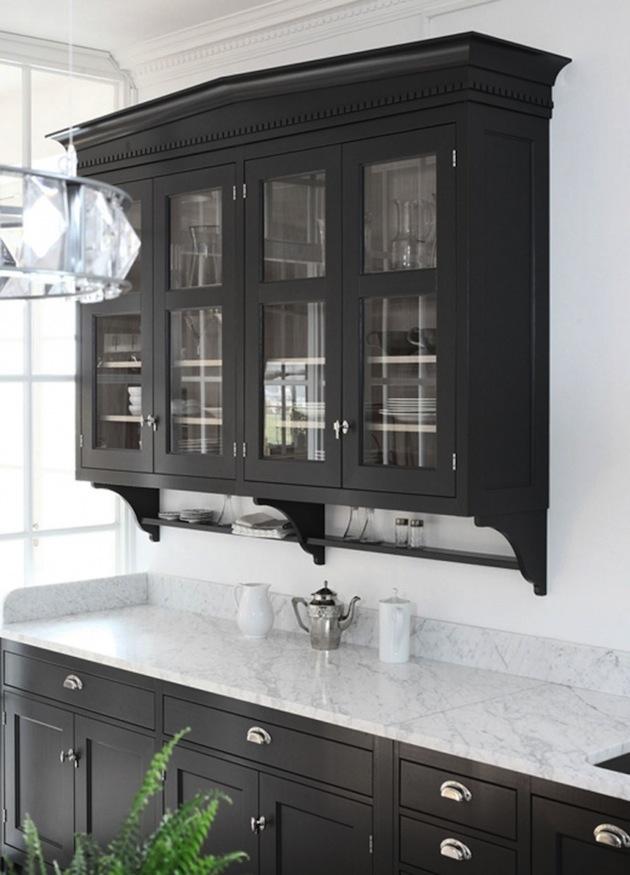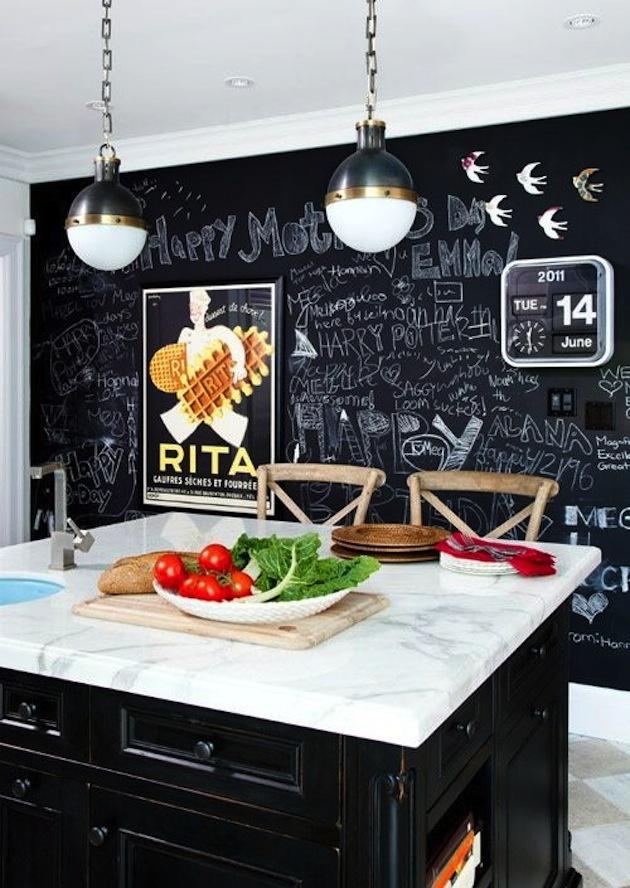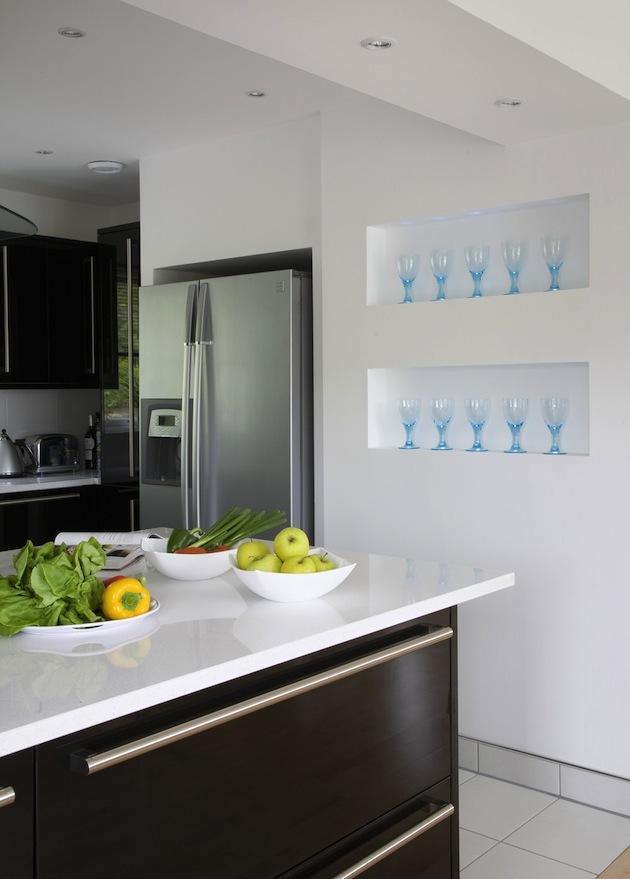 The classic combination — black and light wood.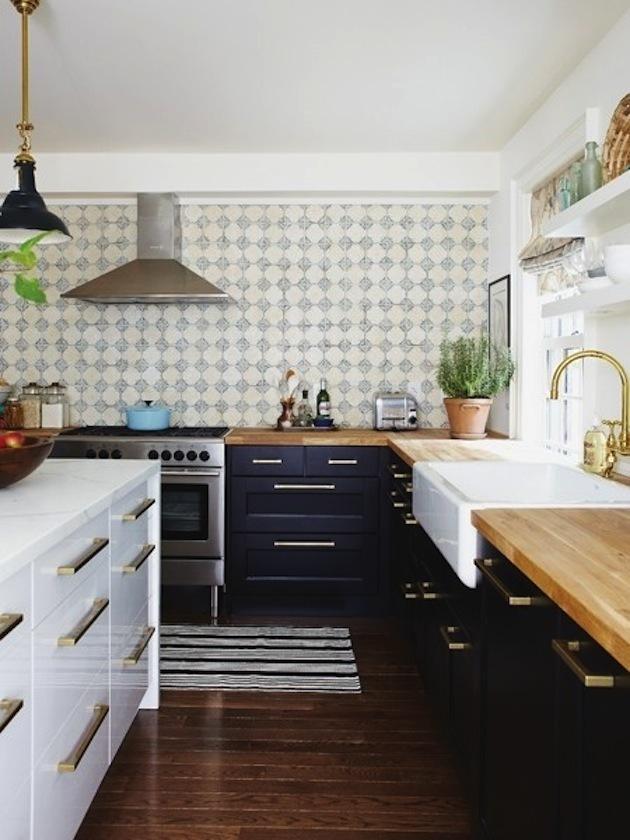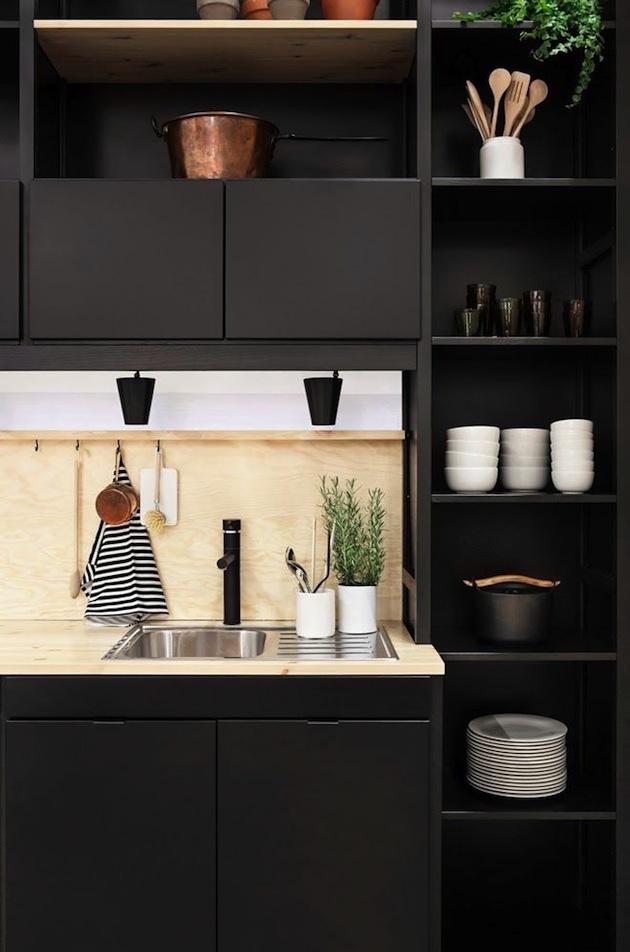 Often on black kitchen set grey metal or concrete countertops and aprons is rather peculiar to the masculine interior gives the kitchen an industrial look.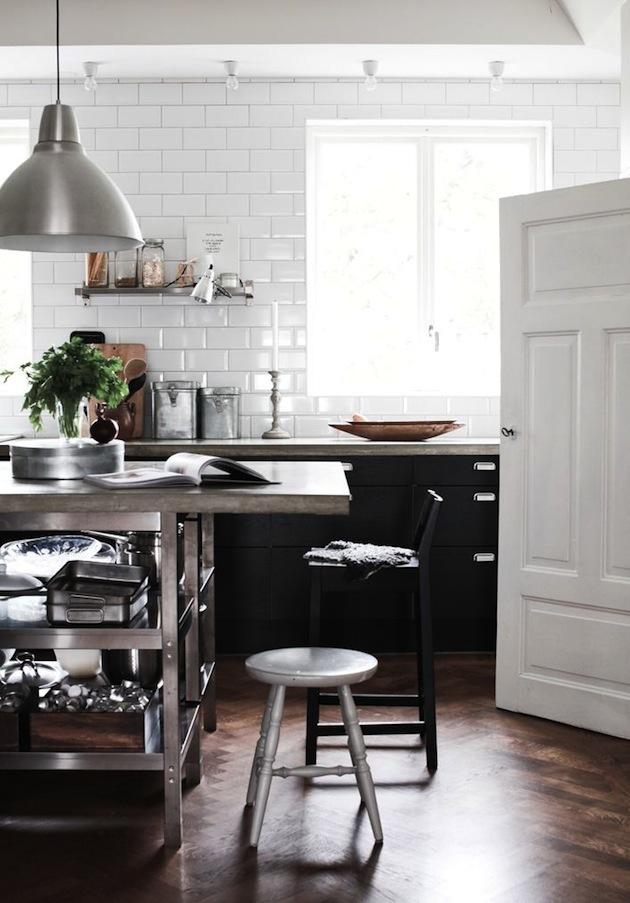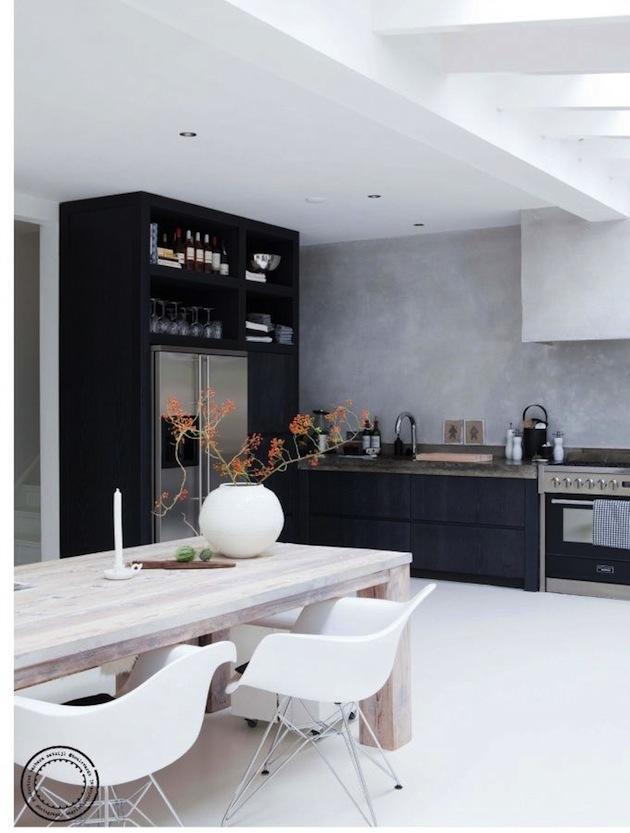 4. GENDER ON BLACK Magneplane light, neutral tones, light wood (walnut, gray oak) — this floor will visually enlarge the kitchen area and makes the black interior.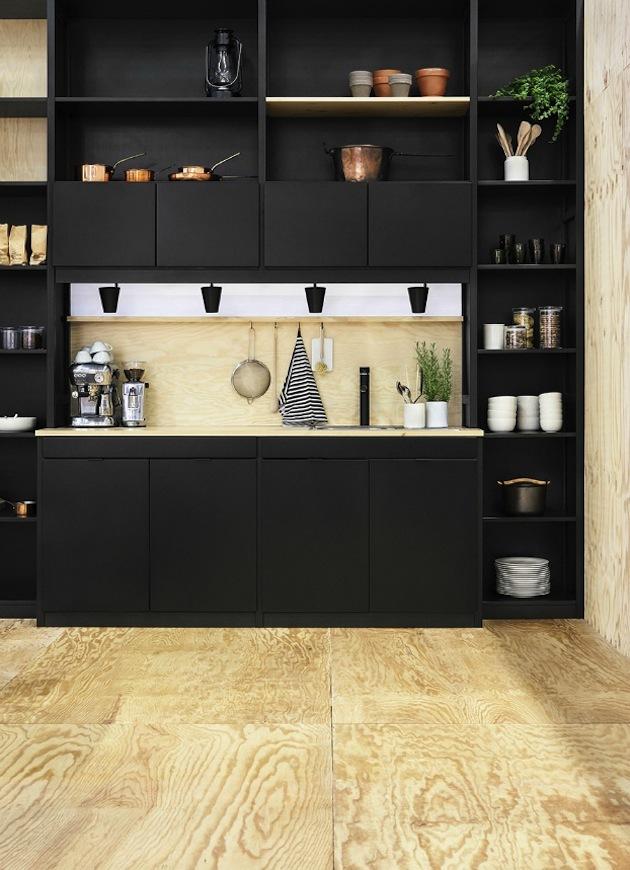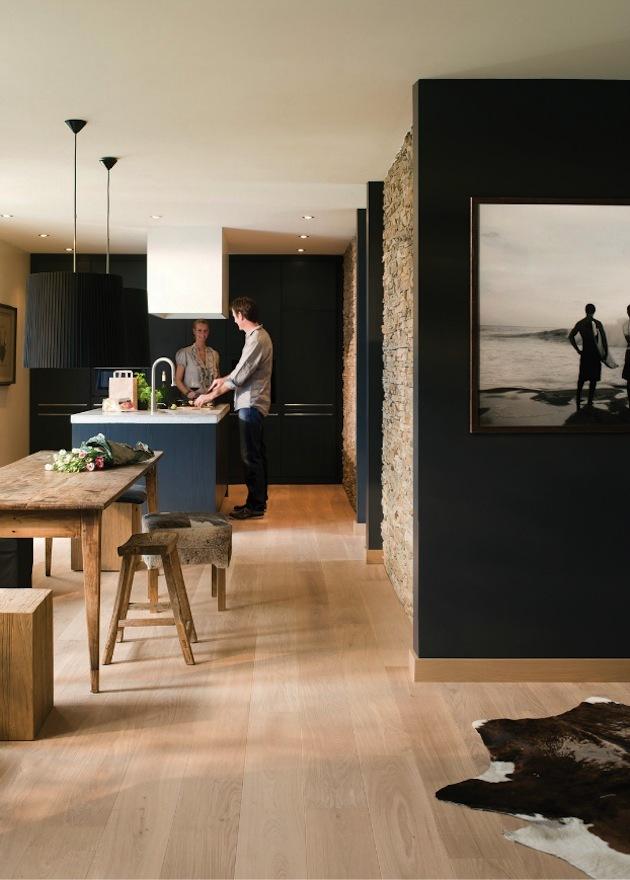 Bold and graphic looks black-and-white tile — option for fans of monochrome.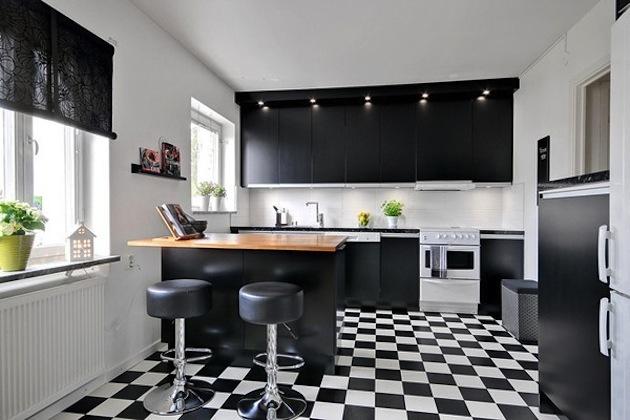 5. Technicallibrary HOUSEHOLD appliances does not only practical but also aesthetic role. Great choice for black kitchen is chrome technique.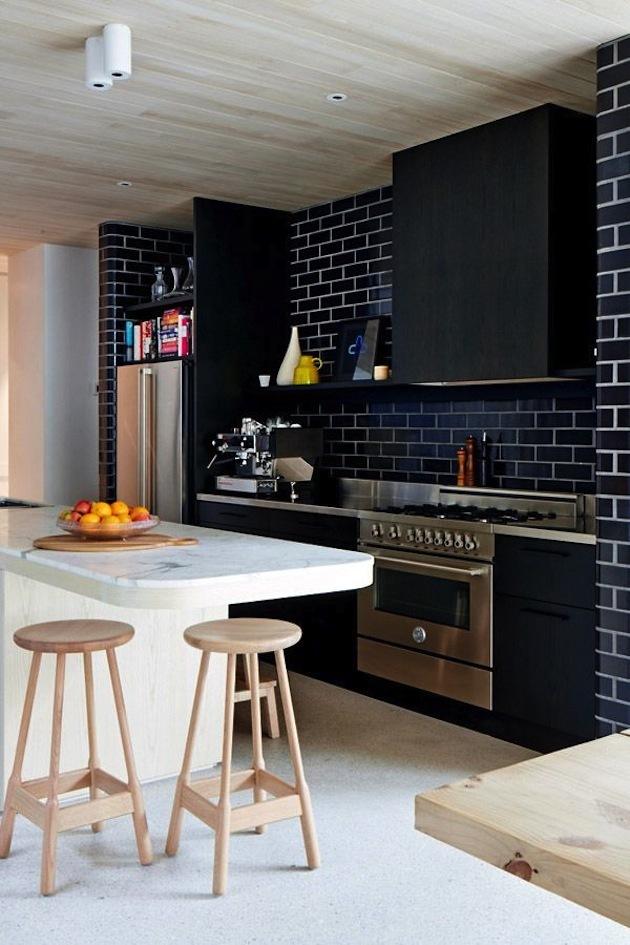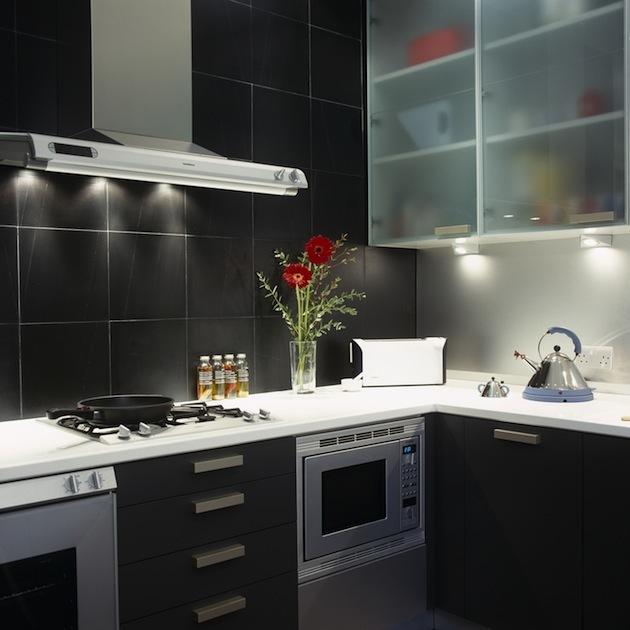 You can also pick up a black equipment in the color of the cabinets or white — the color of the countertops and decor.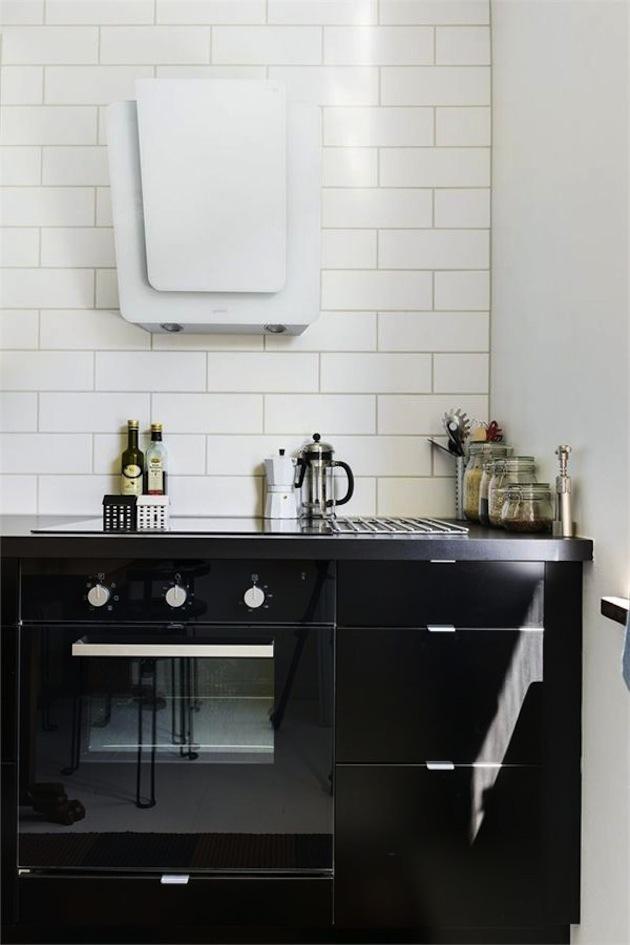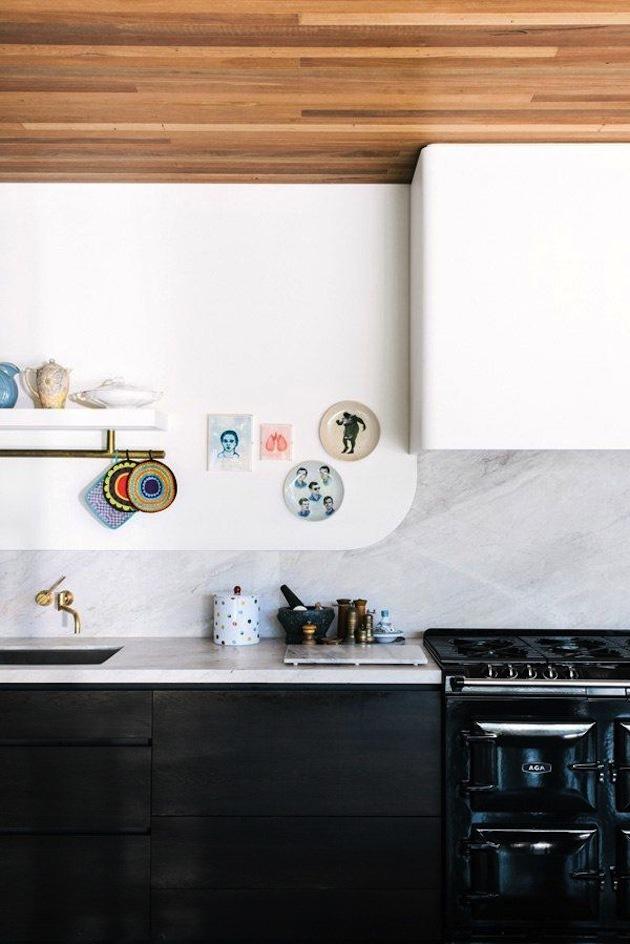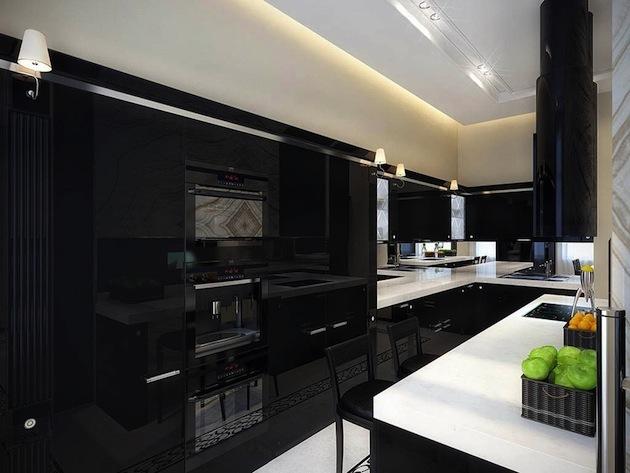 Win — win situation- built-in appliances, which are seen behind the facades.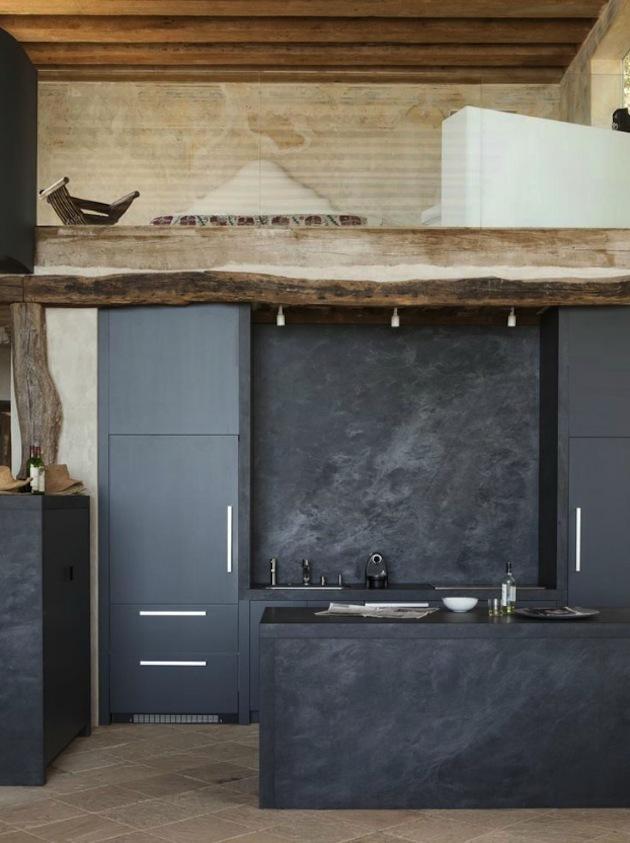 6. RIGHT Accentually accents for black kitchens decor white color and chrome parts. Arrange beautiful milky porcelain, decorate with fresh flowers, and your kitchen will look solemn and sophisticated.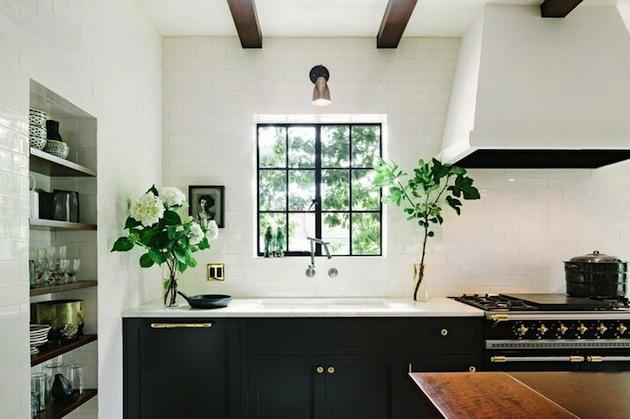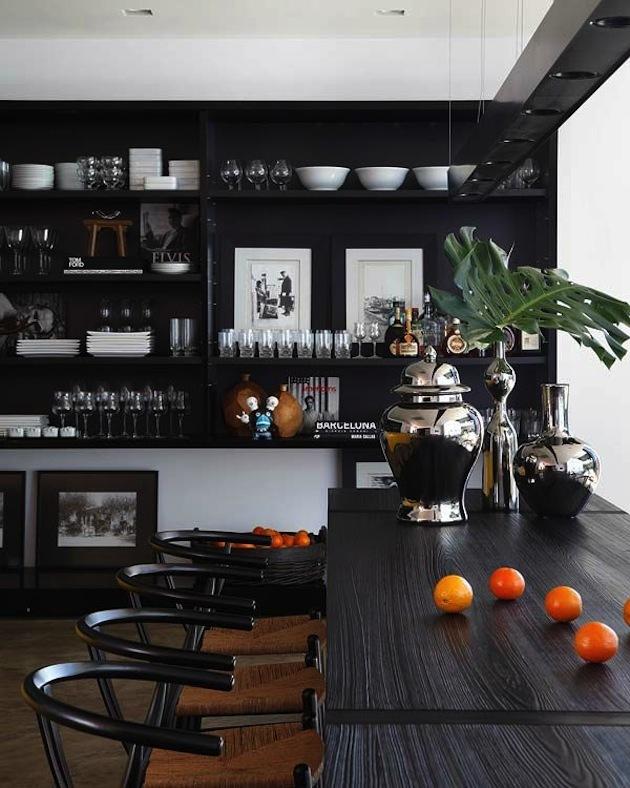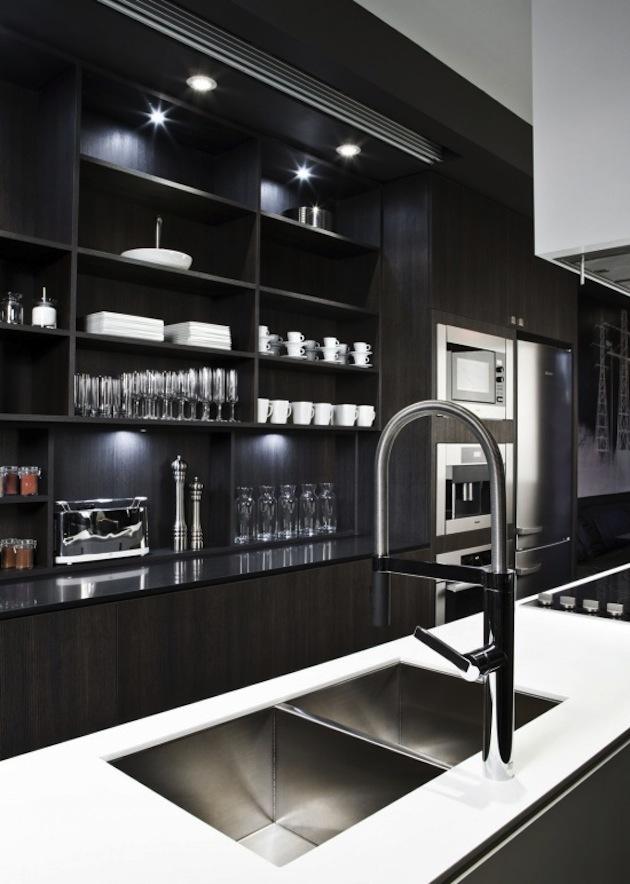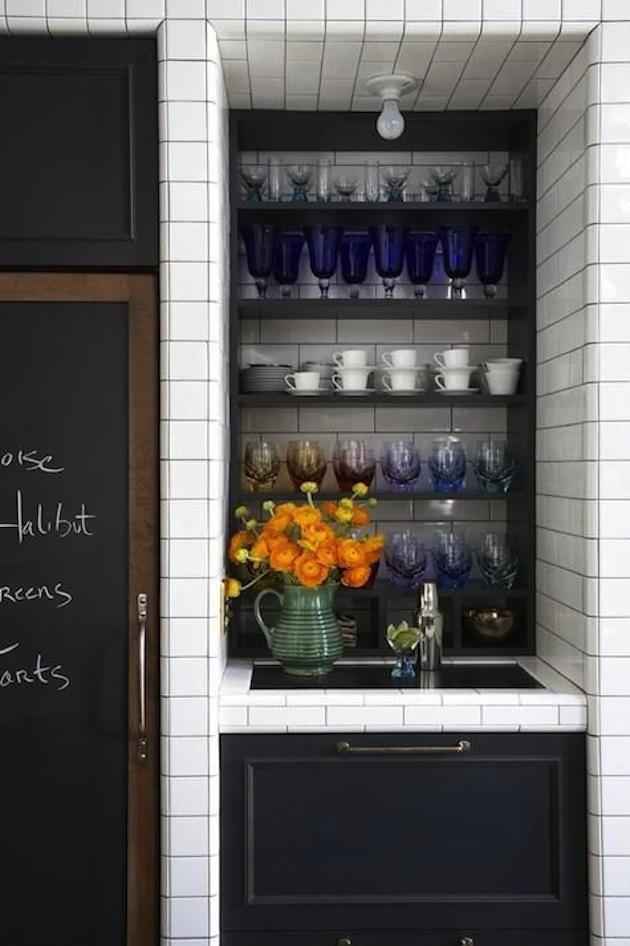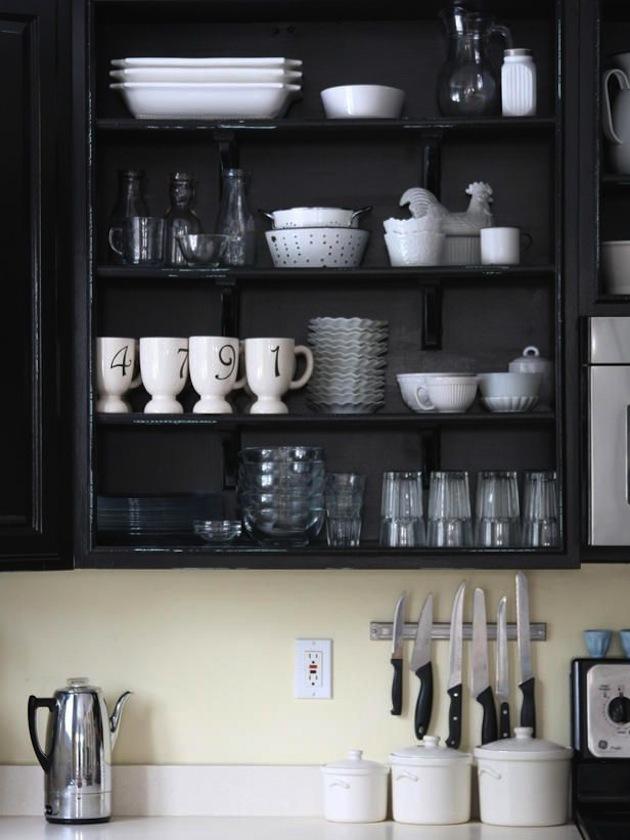 Another classic combination — black and red. Here, you should be careful and use red only as individual accents, not to get too dramatic interior in the style of count Dracula =)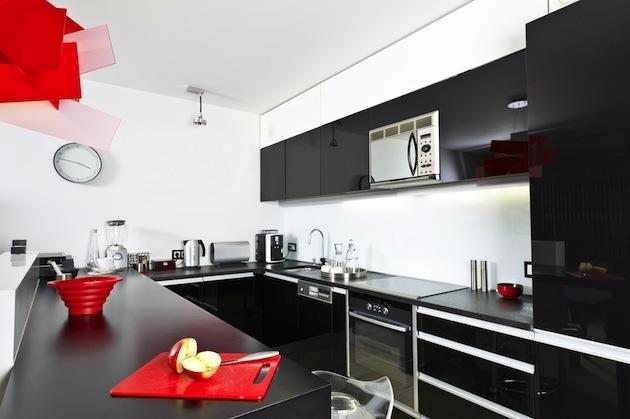 7. The lighting IN the KITCHEN BLACK on black Cvetovete the kitchen plays a special role. Curtains it is advisable to choose bright and light, in order not to deprive the kitchen natural light.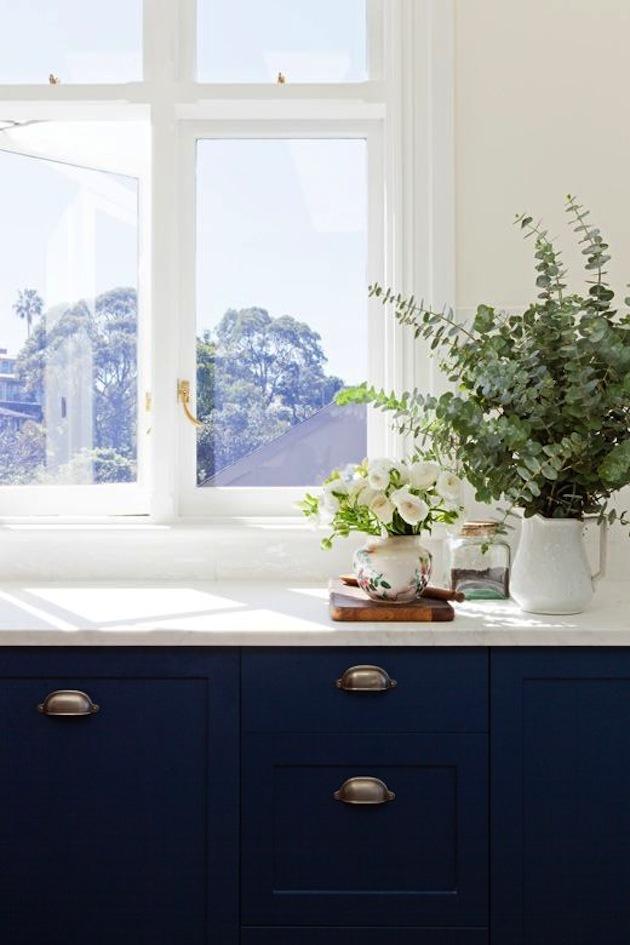 The kitchen must contain all types of artificial light: basic, working, accent and decorative. Read more about types of lighting here.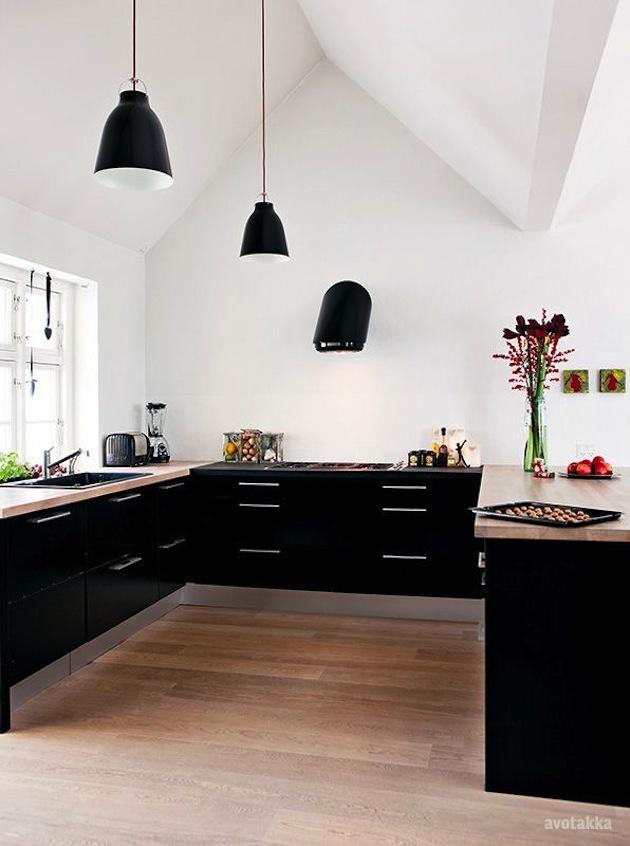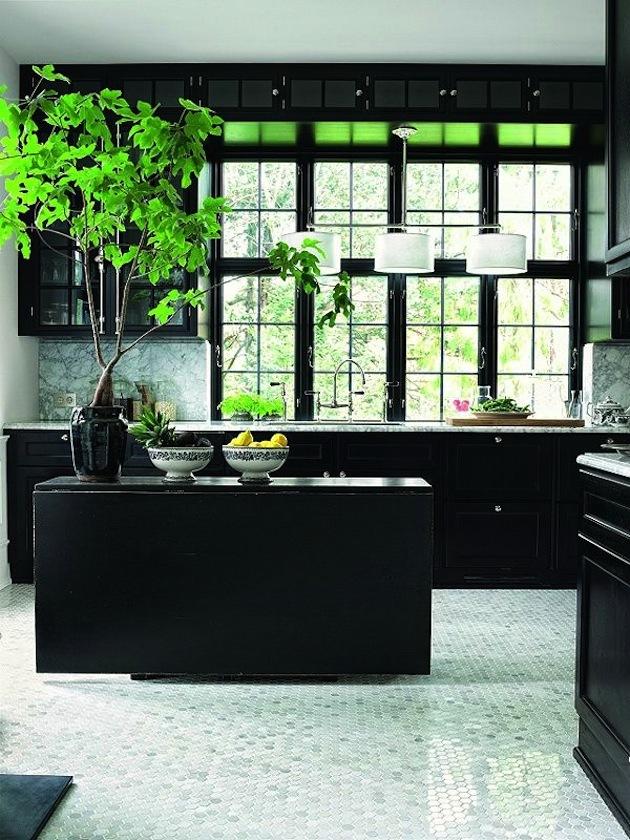 Whether you choose a minimalistic ceiling light luxurious crystal chandelier — the main thing is to have enough lighting that the kitchen does not look dark and too dramatic. published
P. S. And remember, only by changing their consumption — together we change the world! © Join us at Facebook , Vkontakte, Odnoklassniki  
Source: www.tvoydesigner.ru/index.php/dizajn-chernoj-kuhni/