Headaches are satellites of many diseases. But there is one form of headaches, unbearable and exhausting. It's a migraine. It is familiar to every 6th inhabitant of our planet. As a rule the pain when a migraine is localized in one hemisphere of the brain.
Most migraine occurs in people emotional, with reduced resistance to stress.
Causes of headachePredisposition to migraine is caused by heredity, sex (women more affected), unhealthy lifestyle, psycho-emotional background. Also, it is the age:
doctors see migraines and more young people, beginning in adolescence, and old age, the disease fades.
Nutrition plays a huge role in the occurrence of migraine attacks. It is proved that the deficiency of some elements in the body can cause severe headaches 4 times more often. "So easy!" has allocated 4 groups of substances, lack of which contributes to the migraines.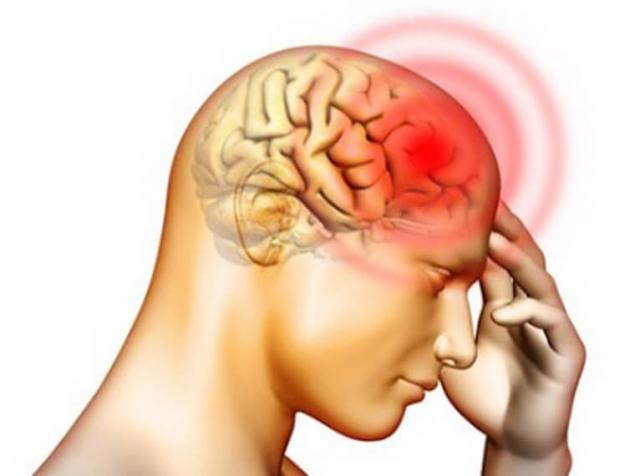 Deficiency of these substances leads to headaches
Folic acid and vitamin B12.
People lacking these substances
exposed to excessive irritability and absent-mindedness. Also they are more prone to stress.
It is interesting that often we are trying to ease the headache drugs, which includes aspirin. And this stuff just reduces the content in the body of folic acid and vitamin B12.
Spinach
is a champion in content of folic acid, also it is rich in
broccoli, asparagus, avocado, beets, carrots, pumpkin
. Vitamin B12 is abundantly found in
chicken eggs.
The copper and iron.
Deficiency of copper and iron in a greater degree peculiar to women and leads directly to
anemia, hypotension, headaches and the distress.
Rich in copper
beans, nuts, goat cheese, avocado...
And eating regular
greens, lettuce, sunflower seeds, sesame seeds, liver and seaweed
, to fill the iron stores.  
Vitamin B6.
A deficiency of vitamin B6 (pyridoxine) is
one of the main factors of vascular diseases.
Its a lot of
beans, liver, fresh vegetables, and cereals.
Lean on these products, if you want to preserve the health of the brain, nerves, heart and blood vessels.  
Vitamin D.
Vitamin D is naturally produced in our body under the sunlight. And in the winter it can get from food.
Eggs, beans, liver, seafood, dairy products
abound such an important part of metabolism.
Good nutrition, exercise, fresh air can significantly reduce the frequency and intensity of migraines. And to relieve stress and to calm down will help aromaterapia.published
P. S. And remember, only by changing their consumption — together we change the world! © Join us at Facebook , Vkontakte, Odnoklassniki
Source: privet.club/blog/read/esli-by-ja-znal-ob-etom-ranshe-nehvatka-vsego-4-produktov-provociruet-golovnuju-bol-/?utm_source=monetizator&utm_medium=injxXzUgsE_894_573391916015895