It seems to me that we are all too obsessed with creating a bright, light-filled rooms, and it is time to think not only about how the interior of the room affects the feeling of space and light, but also about what effect it can have on the mood, the atmosphere. White is associated with peace and purity, but it seems to me that it might make the room cold and strict.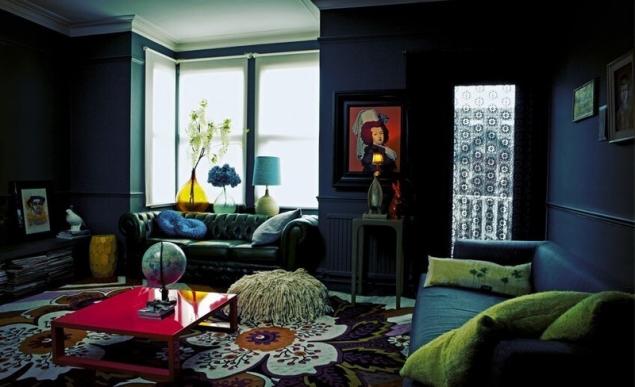 I like to be in rooms with expressive dark walls. My own bedroom is painted in a shade of the Pelt from Farrow and Ball. I chose it because I'm in this room almost exclusively at night and at that time, illuminated by sconces, it looks chic and cozy. In the morning in the window, facing South, bright gets light, so waking up here is also nice.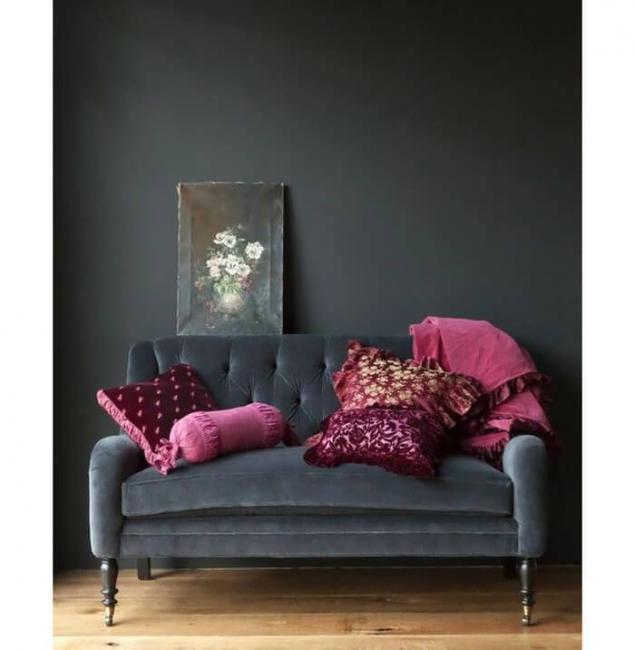 Dark walls I like his drama, from them emanates the charm of a gloomy refinement. But I understand that decisions on such changes is not easy, and here are some tips that will help you to make things right.
Contrary to popular belief, dark walls make your room more, as dark colors visually away from sight. This is especially true for cool colors, so
if you don't want to put pressure on you, choose deep shades of green, blue, grey or purple
.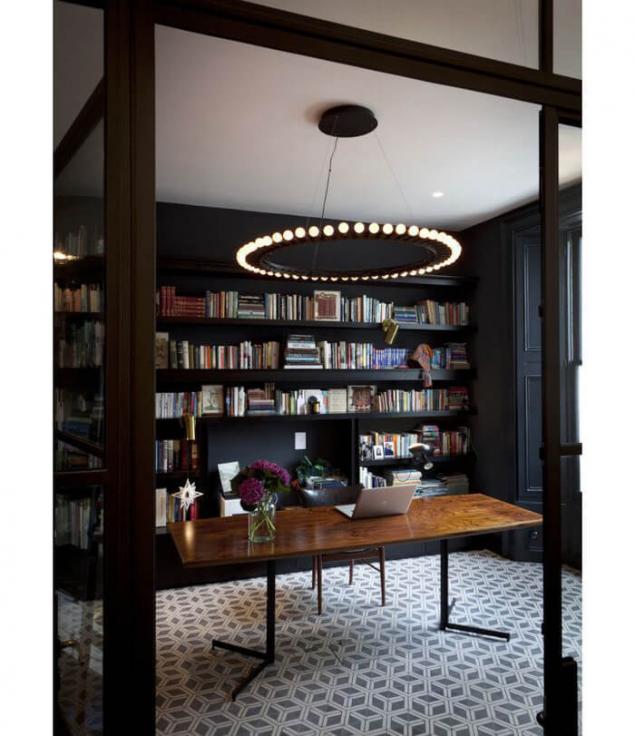 Paint all. Yes, all four walls.
We are committed to strong effect, and one accent wall would make the space more fragmented and will create the impression that you were very cautious.
I like the idea of paint along door jambs and baseboards:
it will give the room a more modern look. Keep in mind that if you want to keep the wooden parts bright, they have to look perfect, because on a dark background will be very evident. If the baseboards are the most common, the better they merge with the walls. This also applies to the radiators.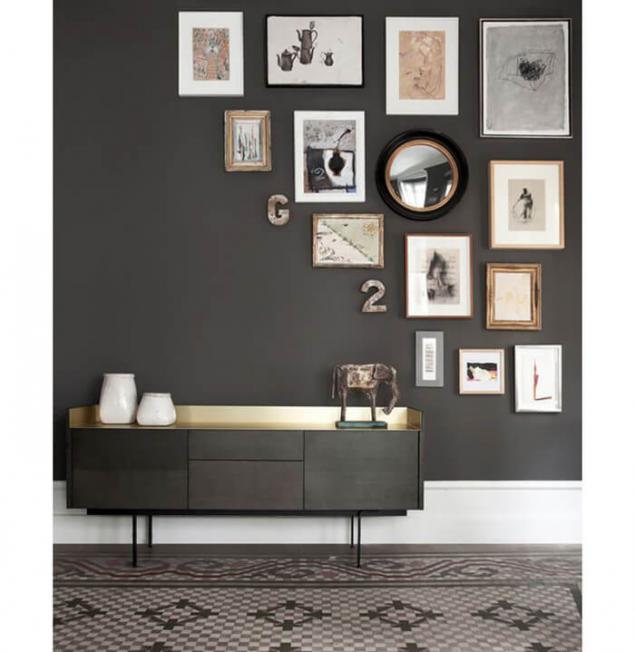 The dark walls began to play, they need a contrasting color,
so decorate them with colorful posters, paintings or mirrors in rich frames. Light floors also add to the space contrast.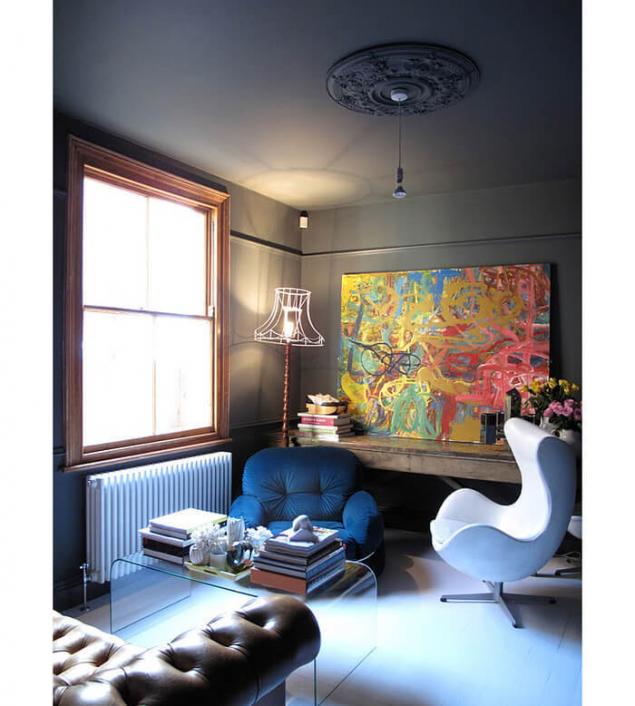 Dark room designed to spend dark nights, so it's important to think carefully about the lighting scheme.
Avoid large ceiling lights: they bleached all the color.
They prefer table lamps, floor lamps, wall lamps and spot lights. Lamps should really be a lot, and they must be equipped with a switch-dimmer.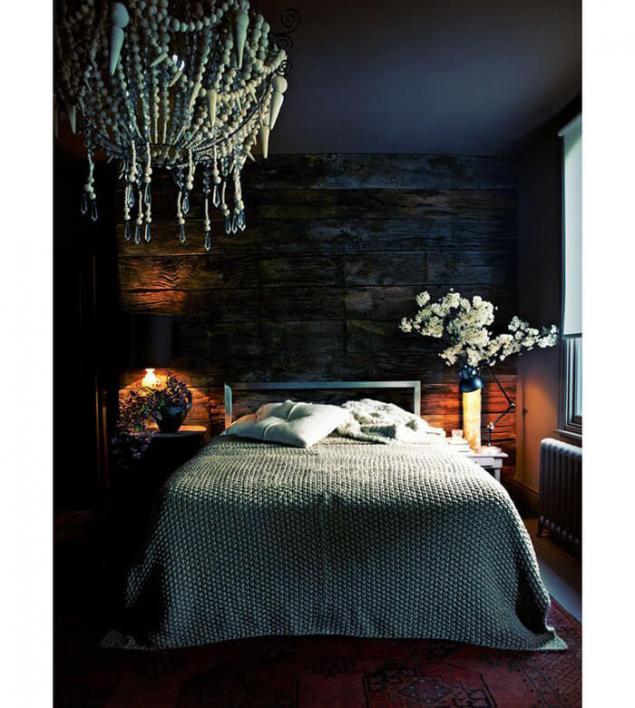 Add bright accents.
Bright colors, whether pink, lemon yellow, lime green or poppy red, will enliven the gloomy palette. A couple of pillows, a vase, painting or a large bouquet of flowers perfectly cope with this work.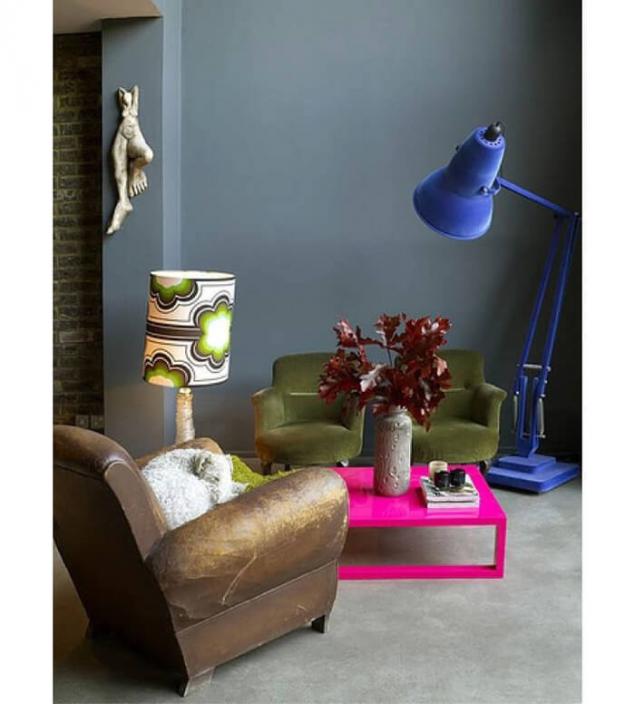 Paint ceiling in a dark color.
Kipelno-white is too contrast with the walls, so choose light gray or granite color. If you want to achieve maximum effect, you can paint the ceiling in the wall color.
Painted in dark color room provides a great opportunity to focus on your favorite details:
the box of unusual shape in a beautiful frame, cornices, fireplace with stucco. Light, they will stand out sharply against a dark background.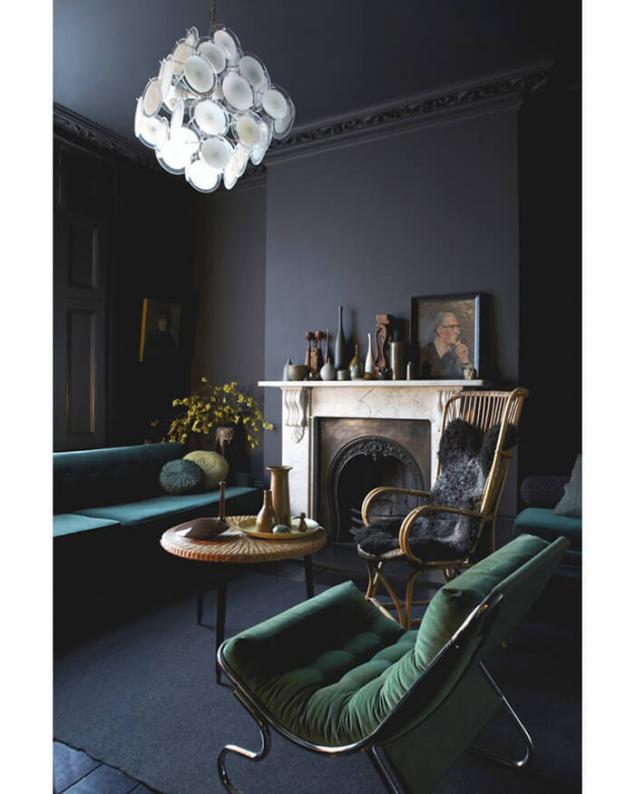 Dark walls, love a bit of sparkle,
so add metallic accessories, fittings and mirror frames to make the interior more elegant.  
Also interesting: Amazing green interior design How to choose color for bedroom: best practices of psychologists
And finally, good advice from Daniel Hopwood (Daniel Hopwood):
if you make a dark communicating room — the hall, corridors — painted in light shades of the room the contrast will seem more Sunny
.published  
Author: designer Sophie Robinson  
P. S. And remember, only by changing their consumption — together we change the world! ©
Source: kvartblog.ru/blog/na-temnoy-storone-sovety-dizaynera-kak-oformit-komnatu-v-temnyh-tonah/