The new version of the trivial manna. A simple cake turns into a fancy and delicious dessert.
Ingredients:
Semolina 1 tbsp.
Flour 1 tbsp.
Granulated sugar 1 tbsp.
Sour cream 20% 1 tbsp.
Butter 125 g
Baking soda 1 tsp
Fresh pears 1 kg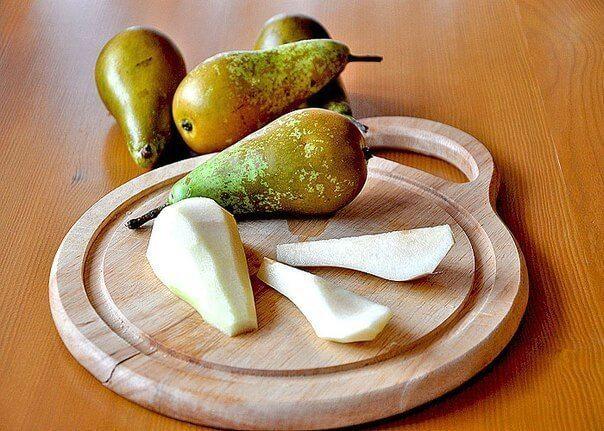 How to cook:
Manna is cake for everybody. Someone this type of pies seems dry. Something akin to the cupcake. But despite this, manna I love with all my heart since childhood. But since I live in the great experimenter, I solved the manna to alter a few. It was the usual improvisation, whim... but got an excellent result.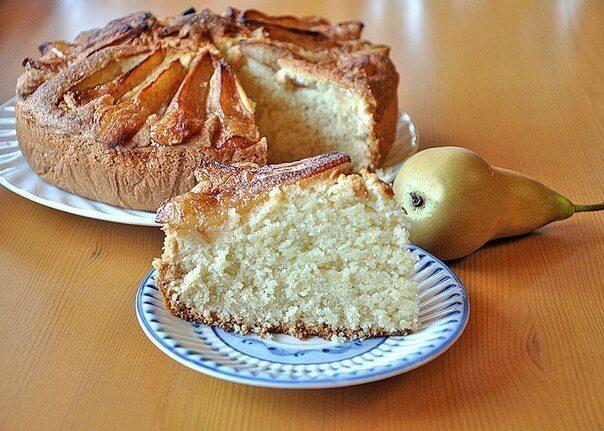 Immediately say, we can see in this photo, the manna pear layer one. Top. But after that, I was an oven with two layers of pears. It's fantastic. There can be no photos... but I can explain how I did it. There is nothing complicated there.
1. Repeat the usual for manna things, because we and the young hostess read...
First, we soak the semolina in sour cream. For 30 minutes.
2. At this time, we do pears. I cleaned them from the skin and cut into four pieces. Now we let them caramelize.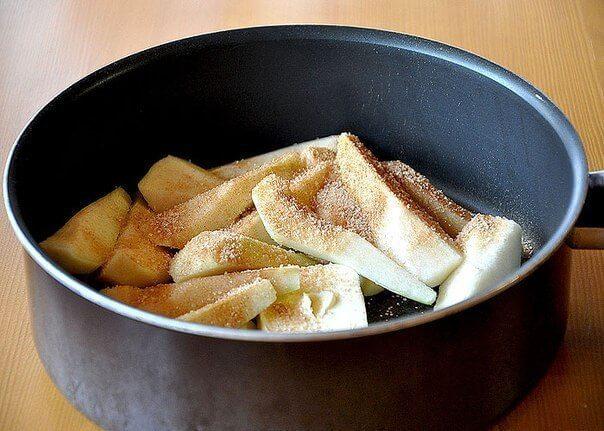 3. Melt the butter and we add back our pears. Sprinkle with cinnamon sugar (in a bag and sell). I will add a bit of brandy. Oil+pears+ sugar+cinnamon+brandy= pears in caramel.
Pear literally fried in a pan in all this beauty. Fragrance for the whole house. Do not forget to stir. And do not make a very strong fire.
You will see where they need to be shut down. Pears become like glass. Well tanaceti caramel will show you when it's time to stop.
4. We take our semolina with sour cream and add remaining ingredients: flour, butter (room temperature), sugar and soda, slaked vinegar.
Invoke the aid of the blender.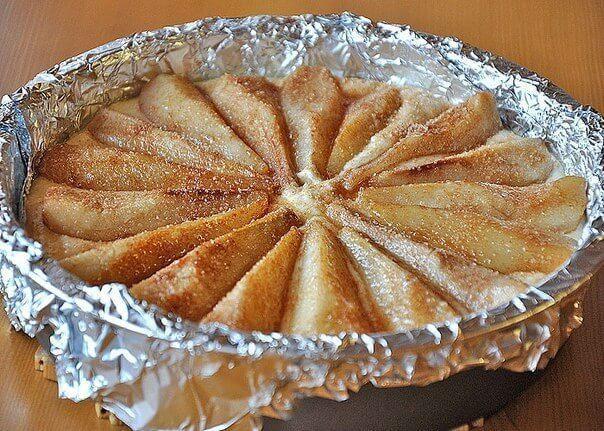 5. Now attention. Half of the dough pour in the form. And thus laid the first layer of pears (this recipe single layer cake, but you just cook the two layers will NOT REGRET it!). Pour the second part of the test and spread the top layer of pears. And in the oven.  
Also delicious: the Best desserts with peaches Outdoor summer cake with berries
6. Temperature is 180 degrees. 1 hour approximately. Once again, we have a different oven. And you, and only you know your oven. Never trust the time written in the recipe. Check... look... watch for the pie.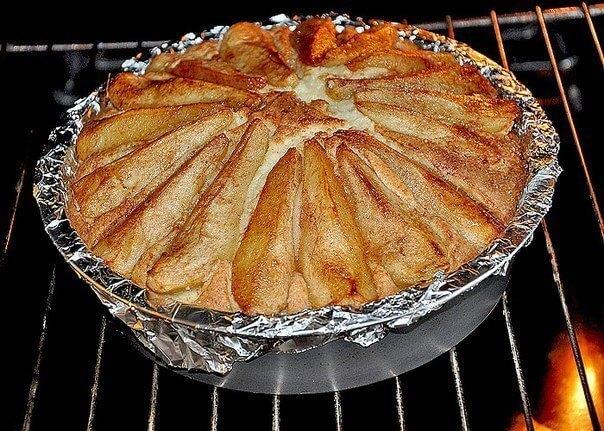 It's that simple. By the way, not sweet. More and compote to drink.published  
Author: Milady
Cook with love ! Bon appetit!  
P. S. And remember, only by changing their consumption — together we change the world! ©
Source: vk.com/academy_main?w=wall-46725206_22925