The recipe is its simplicity and versatility. Want, the plum will become a snack to blame, and want a great side dish to meat dishes. Anyone can take this prescription to the category of preparations for the winter, for our family, classic plum, alas, year-round not for sale. But this is an extreme case, usually eaten with incredible speed.
Before my favorites were the sun-dried tomatoes, now they share their pedestal with plums. Take from 2-3 pounds, so the whole dryer, I still had twice the market run, because I've done it once, he immediately decided to repeat it. Good and large acidic and small sweet, small, however, dried faster, but they are still clean! I have both a drying room and were very pleased.
Preparation time:
10 minutes + drying
Servings:
optional
The complexity of the dishes:
just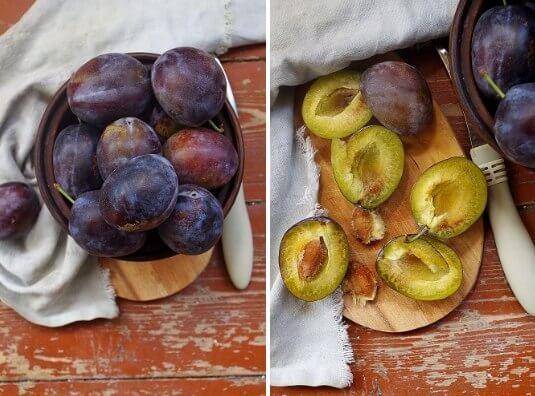 Ingredients:
1 kg plums
A few sprigs of thyme
Pinch of coarse salt
Olive oil
5 to 6 cloves of garlic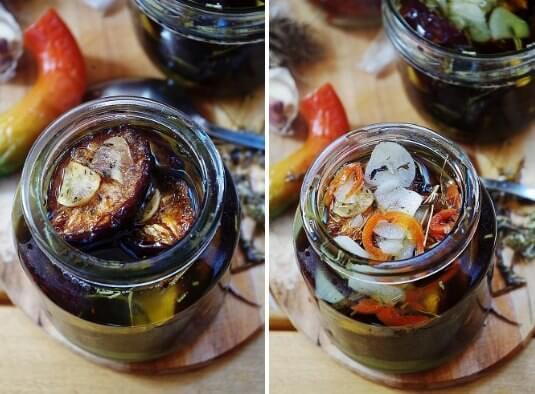 How to prepare:
1. Preheat the oven to 90-100 degrees. Plum wash, dry, cut in half lengthwise and remove the seeds.
2. Spread plums on the parchment flesh up, sprinkle the garlic, cut into slices, a few leaves of fresh thyme (they also were oregano, marjoram and chopped rosemary as an option), a pinch of coarse salt. Carefully drizzle with olive oil (do not spare the oil, my friends! ) and send in the oven on low for 5-6 hours.
Well, now patience for all of us. To be honest, after 4 hours I broke down and tasted straight from the oven. Very tasty! You can eat hot and cold.  
Jam from plums with aromas of summer: 4 trivial recipeSaccharina zucchini: simple and tasty!
Ready plums can also be folded into a small clean jars (you can even sterilize and dry), a little stamping, and prepare the oil. In a saucepan add the garlic (peel and cut into slices), chopped chilli, herbs, pour oil and lead to the boil. This plum pour oil so that the oil completely covers the contents of the jar, close the lid and let cool.
Imagine how cool to give these jars to friends to carry in guests or to treat those who looked at the light! And with good homemade bread is generally something unimaginable, a real delicacy!
Bon appetit! Cook with love!    
P. S. And remember, just changing your mind — together we change the world! ©
Source: vk.com/academy_main?w=wall-46725206_23463