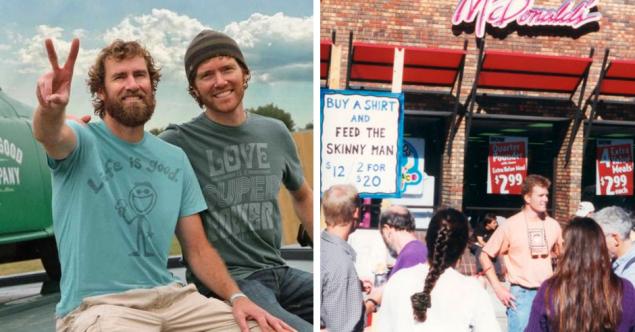 In 1994, brothers John and Bert Jacobs (Bert and John Jackobs) founded a company to sell t-shirts with your own design, called "Life is Good" ("Life is good"). Then the brothers, there was nothing except the van, and now their company is worth $100 million. This, of course, is the merit of their mom Joan: it was she who taught sons to see in life all the best, no matter what.
The website
publishes the fascinating story of the Jacobs brothers.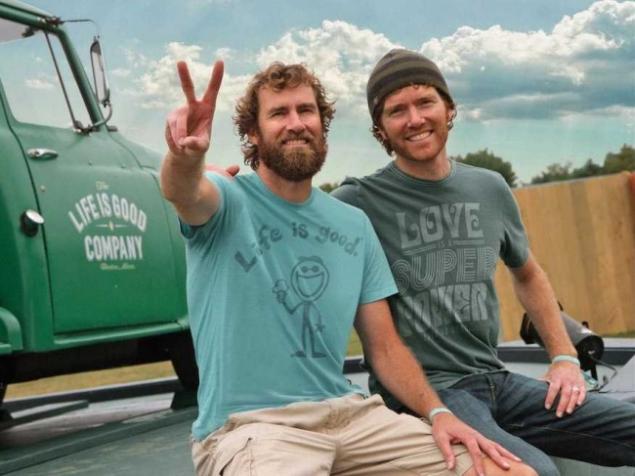 Photo source: Adme.guidesto Bert and John is the youngest of six children in the family — was not the rainbow. When they were in elementary school, their parents got into a car accident. Mom escaped with minor injuries, and dad was not lucky: his right hand ceased to function. This greatly influenced the nature of man: he became irritable and always broke your anger on loved ones.
Despite the troubles, the mother continued to believe that life is still good. Every day during dinner, she asked the children one question: "What good happened today?"
"As simple as it may sound my mother's words, they literally changed the energy in the room. Unable to understand what was happening, we began to animatedly recount the best, most funny and bizarre events of our day. Our family was always very optimistic, even when we were Moody all the time".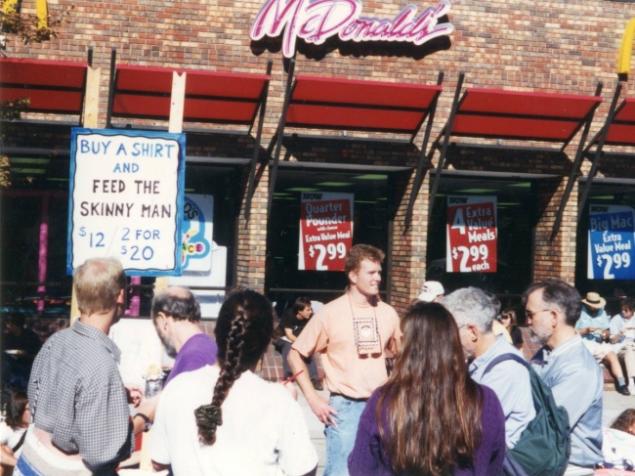 Joan's mother was an example of that optimism is a choice we must make daily. Bert and John believed in this rule and that is why they didn't give up when they had to sell t-shirts on the streets of Boston, and on their account was only $78. Success came to the brothers after they put on their t-shirts of a smiling man in a beret and the words "Life is Good", which became their motto.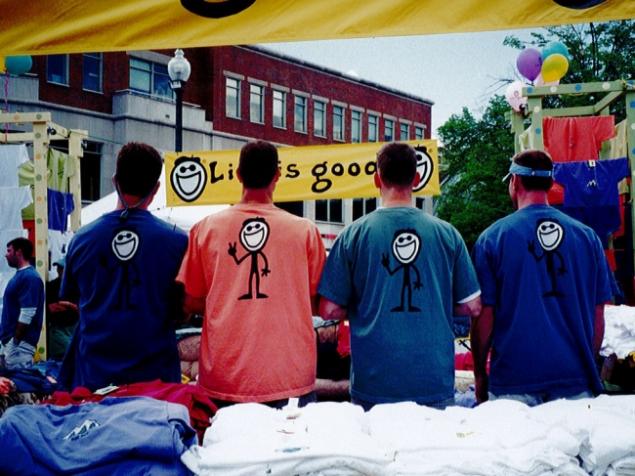 Simple but positive design won the hearts of customers, and by the end of the year, the company sold t-shirts in the amount of $87.000. Now products brothers Jacobs are sold in thousands of stores around the world, and their multi-million dollar company promotes a healthy lifestyle. On most shirts, like 22 years ago, you can find the slogan "Life is Good". And it's hard to argue: life is really good!
via www.adme.ru/svoboda-psihologiya/bratya-sozdali-millionnyj-biznes-blagodarya-odnomu-voprosu-kotoryj-mama-zadavala-im-kazhdyj-den-1354665/