All parents know how useful cheese for children's health. But, you do not always manage to feed their child with this product in a pure form.
Thus, many mothers and grandmothers invent
curd desserts , to please the sweet tooth is not only tasty, but also healthy dish. Today, our editorial staff prepared a simple recipe cheesecakes with melted chocolate in for you. Children will be delighted!

How to cook a delicious syrniki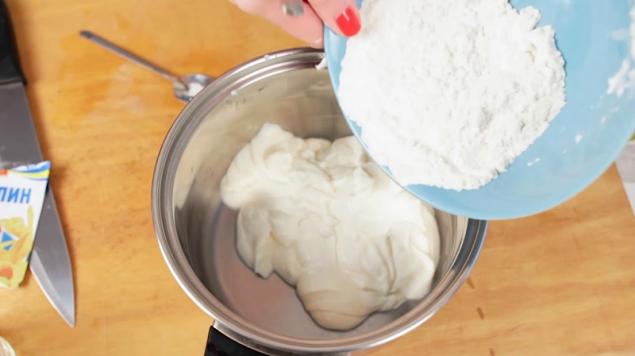 Ingredients
200 g of cottage cheese 1 egg 50 g of flour (flour can be added if required) 50 g of chocolate 1/2 hours. l. vanilla sugar 2 tbsp. l. sugar 1/4 hours. l. salt 1/4 hours. l. baking powder to the test

Preparation
mash the cheese with sugar, salt and vanilla sugar, then add egg and carefully all mix. Mix flour with baking powder, then add it to the cottage cheese mixture. Begin kneading the dough, it must be thick, but do not adhere to hands. If necessary, add more flour. Form small cakes of the dough and roll them in the flour. Take a slice of chocolate and place it in the center of each cake. Preheat a frying pan and fry the pancakes on both sides until golden brown.

If possible, use homemade eggs and fat cottage cheese, which should not be too wet. We hope you'll have to taste this amazing cheesecake dessert. Do not forget to share your impressions in the comments!