To my delight I knew no bounds when I discovered this recipe! The fact that the chips - one of those products in which the refuse myself. They are not only harmful to health, but also a very high-calorie ... But sometimes she wants to!
A brilliant idea - to prepare a
low-calorie snack , which will be even more delicious snacks from the store. If you break your head, what to cook for a large group of friends, it is a very suitable option!

What to cook from kabachkovIngredienty squash Milk breadcrumbs grated parmesan salt, garlic powder

Preparation we shall cut zucchini as thin as possible. Chips are crispy ...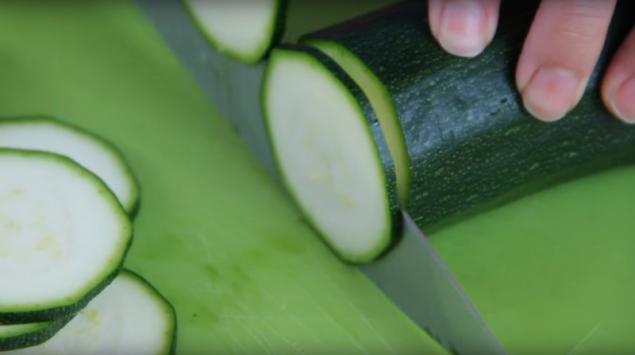 Sliced ​​leave soak in milk for 15 minutes. Thanks to this trick in food will have an unforgettable taste!





Mix bread crumbs and finely grated parmesan. You can use other hard cheese of your choice!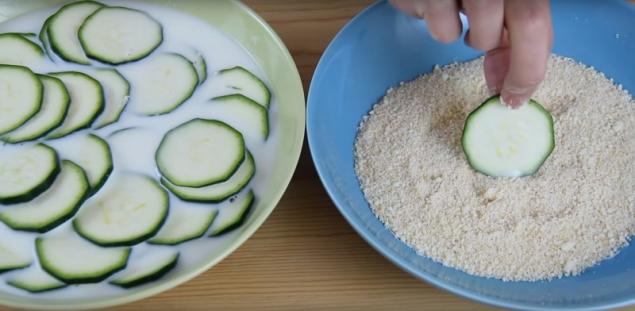 Each slice of zucchini perch in a mixture of crackers and cheese.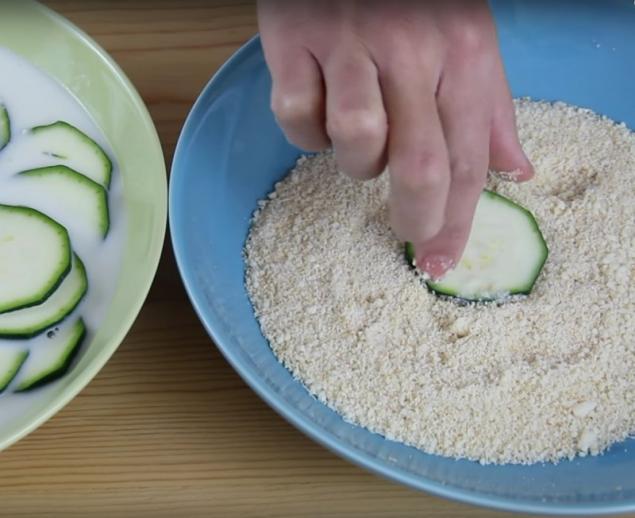 Neatly zucchini on the grill. Prisyp them with salt and garlic powder, you can add red pepper or black, as much as you like. Good work, if slightly dry season zucchini basil.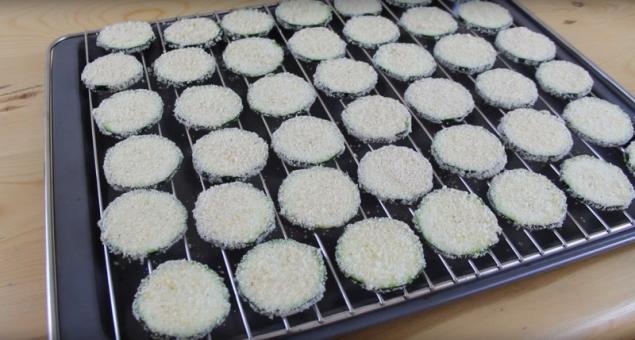 In a preheated 180 degree oven bake zucchini about 25 minutes.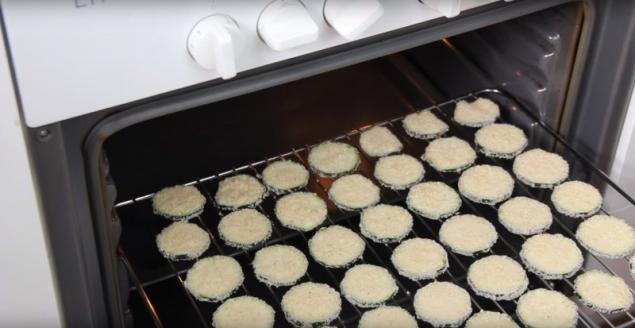 You can enjoy the crispy snack! < Baked zucchini will be incomparable ...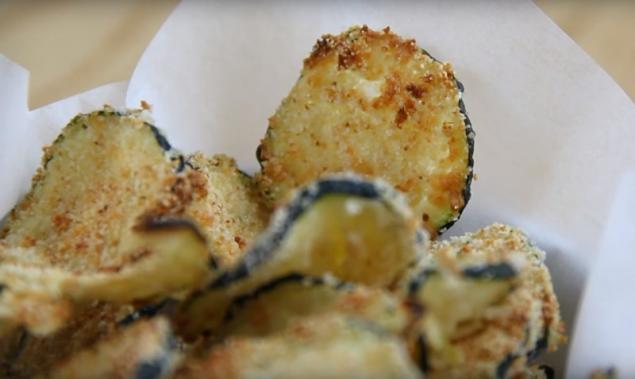 And here is the gorgeous video with cooking instructions zucchini!



When I buy this dish my friend, she did not at first realized that it - no chips, and delicious zucchini ! I conducted an experiment and cooked like a snack of carrots - also incredibly delicious ...

Instantly shows this recipe to a friend, he is so seductive!