Our editors are confident that you adore zucchini as well as we do. After all, how not to love them!
The dish of young zucchini
is incredibly diverse, although in itself, not a vegetable has a strong taste, very useful and damn simple to prepare.
Today
"Site"
to share with you the recipe for a fantastically delicate dishes from a favorite vegetable, which will certainly become your favourite!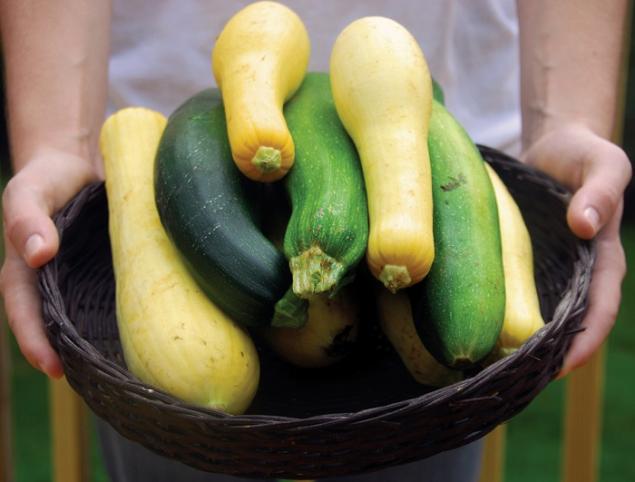 Zucchini with cheese in tohokingdom you'll need at reasonable prices. And to cook this dish — a real pleasure!
Ingredients
1 kg zucchini
1 tsp nut seasoning
3 tbsp vegetable oil
0.5 tsp. granulated garlic
1 tsp. salt
100 g mozzarella
Cooking
Zucchini thoroughly wash and dry. Cut the ends on both sides and cut into thick slices casinoi approximately 1.5 cm.




Chopped zucchini-put it in a deep container and sprinkle with salt. Mix it well to make the vegetable soggy.




Mozzarella cheese RUB on a small grater. By the way, you can use Parmesan, then taste the finished dish will be more cheese.




Pour the salted zucchini in a colander to drain excess moisture. When the juice come out, add to the zucchini nut seasoning and garlic. Nutty seasoning is a flavorful blend of paprika, the chopped walnuts, turmeric, coriander and Basil. This seasoning can be easily prepared at home or purchased ready-made mix at the store.



Add vegetable oil and stir it all up.



In a deep baking dish, lay out the zucchini, putting them one behind the other in rows. Usapl top thickly with grated cheese.



Preheat oven to 180 °C. Bake the squash for 40 minutes until Golden brown. Amazing the food is ready! Courgettes oven baked with cheese, can be served alone or as a side dish, hot or cold. Why not find!



Courgettes, thus prepared, are incredibly juicy and tender. Easy and healthy snack for the whole family!
Liked the recipe? Don't forget to share it with your friends in social networks!
The author

Christina Mironyuk Fan of painting, especially Monet and Klimt. Loves movies, appreciates the music on vinyl. The architecture and sculpture that inspires inquisitive personality round the clock! Christina has been studying digital technology for prosthetics in dentistry. The girl chooses minimalism and simplicity in the interior, and in life. Inspiring mountain view and the book "Twenty thousand leagues under the sea" by Jules Verne — that is necessary for the happiness of our charming author!