How do you know what you betray a friend who with you through thick and thin? It is enough to know her zodiac sign and look at this list!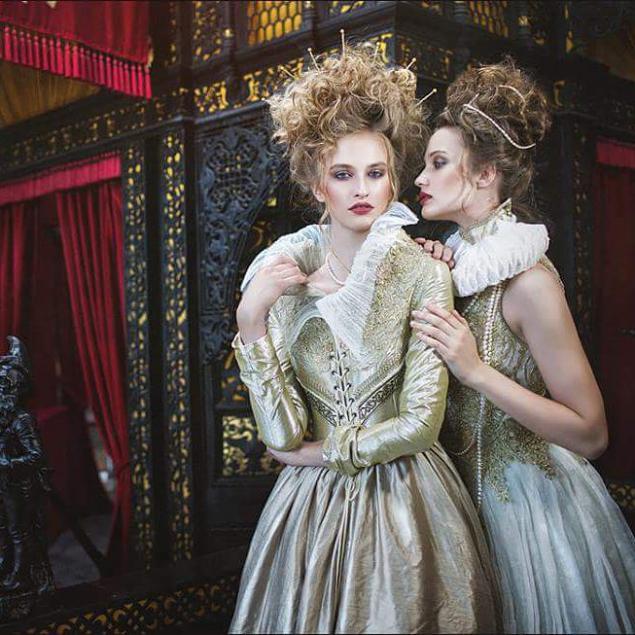 The perfect girlfriend is available anytime, anywhere, regardless of the agenda, time zones and other vital unimportant trifles. She is always ready to talk - and only does that look at the monitor while waiting for your message.
Many astrologers say that if the count of the number 11 of his mark on the zodiacal circle, you get a horoscope friend who would understand you like yourself and always supported. For example, if you are Taurus, your girlfriend was born under the sign of Pisces. Do not forget that your character also must be considered.
However, to begin with, let's see what wonderful friends, depending on their signs:
GIRLFRIEND - OWEN
Good because it always helps to first. She never with nothing pulls. She all right now. Hot and open person.
Bad that ever with nothing pulls that all right now. And always at the wrong time. It is intolerable.
In exploration. Well, if I went with a friend, Aries, I think, we would strongly Heritage - blown up to something extra, just at the same time. She would not have left me no choice, and we had to take, even if it was not we need. Unnoticed, we would not have gone. As we would be shot. She would ask: If I was wounded in the leg, it would make me crawl, encouraging words, but not abandoned. I fully admit that if we did return, we were given to Heroes of the Soviet Union, but I would limp and stutter the rest of life.
GIRLFRIEND - TAURUS
Good because it is always balanced and peaceful. It knows how to enjoy the beauty of loud and enthusiastic.
Bad that sometimes greatly slows down and badly rests.
In exploration. If I had gone with a friend, Taurus, we would have gone quiet, but far away. Patiently holed would have nooks and considered the enemy tanks passing by. And if at that moment we saw someone in her friendly face and a bouquet of wild flowers in her hand I never would have guessed that we're in the exploration. That it is peaceful and quiet, I would fit to someone who is a serious obstacle to perform a task, and with the same calmness would be plunged a knife into the body of the enemy and would support that did not fall loudly. And if we still tied, it certainly would have happened, because the reaction it has slightly slowed down, she would not betray anyone. Yes, the Nazis would have bitten off finger. But we would still have shot.
GIRLFRIEND - GEMINI
Lucky are those that think fast, it has a great taste and is working on the Stanislavsky system.
Bad because they think quickly, have excellent taste and works of reference system Stanislavsky.
In exploration. If I went with a friend to explore the twin, I would face it firmly drank
valerian. Because the unknown scares most. Come on, we would cheerfully. But coming to a place a long quarrel in the bush - on the tactics we had to disagreements. Then I would have given way. Because I do not give way to twins only when at your disposal a lot of free time. Then she took out of the haversack to frivolous outfit and would be transformed into a frivolous Fraulein. And while I would crawl on his belly and clings to the mine car the generals, it would distract attention rehearsed dance in the dugout at the pole. Coming soon all came back to me alone. And she would have remained a resident. And traces of it would be lost in Poland.
GIRLFRIEND - CANCER
Good that loads with presents you with gifts, compliments and floods diminutive names. Always want something to feed.
Bad because he thinks one thing, says another, making the third. Although, maybe she just thinks that then does. Because she never let go of a claw what the targeting.
In exploration. If I had gone with a friend, Cancer, I would not come back. It was stated in the smallest detail - it should throw a grenade in front of the first car, I aimed shot in the second. It shall cover me, and I - to cross the road. And together we have short dashes plunged into the forest. But in practice grenade for some reason she does not throw the machine stops. I shoot a moving target and we coat. It runs across to my side, on the way explaining that she could not pull the pin from the grenade, I thought that I shoot at the wheels of the first car, and for some reason I did not, she was sure: No matter what. Schmeiser shots in the back.
FRIEND - LION
Good that is reliable as a rock. Precious, like gold. And never flirts. Queen is not to face.
Bad because they can not be with her to indulge their weaknesses. Conscience does not allow. Next to the queen is only to be favorite.
In exploration. If I went with a friend to explore the lion, we would have done the impossible. Quest, we would, of course, performed without any problems. But it just would not have gone. Oh, come again. Che's really nothing to be penny wise. Before the Nazi headquarters at hand, and we are only mined bridge. We would get to the headquarters. She took to the pin of the hair and shaking his hair, like in advertising shampoo, I would go to the door with time. Those, as in advertising, weighed to the jaw and did not even think to stop it, because they wanted to look at her from behind. And then I began to bustle. Heroes, we would have given posthumously. But the headquarters would be beheaded.
GIRLFRIEND - VIRGO
Good that it does not help emotional, but real. It is difficult to deceive - it is the analyst and did not calm down and not stop the analysis, if the soul of her crept into question.
Bad that your pimple necessarily notice advise than to treat. But it is better to remain silent, the word of honor.
In exploration. If I went to the Virgin: We would have coped. That it would cterilno bandaged my wounds. And they would certainly have been, because the act on the environment - it means to abandon the original plan. When the pin from the grenade could not get myself, the plan would have to be changed on the spot. But we agreed to the smallest detail. She would have told me this all the way back until I have dragged on themselves.
GIRLFRIEND - LIBRA
Good that it is in the theater - the play of one actor does not stop for a minute. It is a wonderful storyteller and very thin people.
Bad because it bears, and sometimes enters. And it often does not understand much. He lies and does not blush.
In exploration. If I had gone with a friend, Libra, we would definitely come back. And nothing would have blown up. We have done everything civilized. We sat in the restaurant would be with someone you need. Essential to the homeland for all that is necessary. And would learn everything you need. And in the morning the car would bring us back to where we closest to her. It is possible that we would not come back alone. And absolutely nowhere who had taken squads on the tail.
GIRLFRIEND - SCORPIO
Good that is serious about life. Basically wears rose-colored glasses.
Bad that is much stronger than necessary. She - egocentric. Still do not understand why it is so significant.
In exploration. If I went with a friend to explore scorpion, we would have taken the soul of many sins. We would ruthlessly cleaned hour in complete darkness. Ckripeli have teeth, but to persevere to the end. I would not notice that would carry her team. But what would have ended this adventure, I do not know, because I'm pretty sure that it was a friend Scorpio humanely let the bullet in my forehead if I was wounded in the stomach.
GIRLFRIEND - SAGITTARIUS
Good because it is very optimistic, fun and adventurous to the point that the same and bad ...
In exploration. If I went with a friend in exploration-Sagittarius, we would have done efficiently. Honestly - we would very much lacked other signs. We would certainly have forgotten something - such as cartridges. And maybe, and a map. How long have laughed over it. I had to act on memory and intuition. I would have cried Fritz and throw stones. And she beat them over the head with a shaft behind. I rushed to the sand in the eye. A fascist sniper sure she would not hit in the heart and in the medallion on his chest.
GIRLFRIEND - CAPRICORN
Good that it is all that to me does not happen. What she says about everything with style. And because of her, I know that the impossible is possible, just need to have a goal and go for it.
Bad because they may inadvertently instill an inferiority complex.
In exploration. If I went with a friend Capricorn, I would be very tired. I'm not so hardy and jog through the swamps with a gun for a long time could not. It would be me, of course, waiting and non-irritating. Then we would all be systematically mined for any highly complex scheme, never made a mistake. And if it accidentally captured, and I would not have noticed, she never would have not issued. It would be tortured, and she tried to relax and have fun. How would I know? She would have told me herself. After all, I would have gone to release it.
GIRLFRIEND - AQUARIUS
Good that it is always interesting and unusual. It is unique in that, for all its feminine beauty of it is the only one completely devoid of closing the typically female.
Bad that her hobby is often escalate into mania.
In exploration. If I went with my girlfriend, Aquarius, adrenaline would be enough for us. Every time I took to heart in the heel when she climbed out of the trench in full growth, and was to talk to the civilians. She would talk, probably with German officers, who did not want to let her go. After all, it's so cool! She would have told everyone about his karma. Their interest would have reached its peak, when it slipped to him in glasses barbiturate. Scary to think that I would be drawn into the story and would sit next to on tenterhooks. I would be declassified. It is - no.
GIRLFRIEND - FISH
Good because it is the most in demand and adapt to the changing conditions of a person. No wonder it is the last in the zodiac - an upgraded model.
Bad that suits me too. But worried about one thing - when the mirror reaches out it meets you the same. But can it be considered a mirror his best friend?
In exploration. If I went with my girlfriend, fish, we would have a lot of laughing. Especially on the way back. First, in the German headquarters she probably would have found friends who quietly carried to us to remember all the secret documents. Secondly, the Nazi bigwig on closer inspection turned out to be her cousin from the Baltic states. Communication, of course, discrediting, but at the right time is very useful. Everything would be done quietly, without pyrotechnics and special effects on personal relationships and their own charm.
So, the ideal girlfriend for:
♈ Aries
If you read the horoscope compatibility friends, the women - Aries ideal girlfriend one that has the qualities of Aquarius, because girls born under this sign, they know how to make friends and understand, will never be imposed and does not come too close relationship, which is very convenient for Aries . Use the advice of a friend, if you need inspiration and creative ideas, she is always happy to help you.
♉ Taurus
For Taurus wonderful option - Pisces, because that relationship with the sign of the Zodiac is able to tell a female Taurus to spiritual experiences, she always listens, will, however, need to remember that it is a closed sign, which a lot of their secrets for them it is better not to ask If a woman says she does not fish. Refer to a friend with this sign of the zodiac is better when you need encouragement and there was a lack of confidence.
♊ Twin
Female twins closest friend in spirit, born under the sign of Aries. Girlfriend Aries will become a leader on friendly terms, but Gemini is not upset. Aries will be happy to provide leadership and organize joint days of rest. Girlfriend Aries is indispensable in emergency situations, it is always possible to ask for help and protection.
♋ Cancer
The best sign of the Zodiac for a friend Cancer - Taurus. These friends will always be a common interest, such as design or cooking. Female Cancer will be able to smooth out the unpleasant situations that can arise with a stubborn Taurus.
♌ Leo
Compatible girlfriends horoscope recommends Lions choose friends Gemini, who are smart and have a broad outlook. Female twins are active are in constant traveling and traveling.
♍ Virgin
Virgin will gladly pick his girlfriend female cancer that will always be around to take care of and help. Virgos need to take into account that the girlfriend-Cancer loves to be at home, she often changes the mood.
♎ Libra
Libra is better to choose a female friend Leo, who are passionate about art. However, it is important to remember that the Lions in any case can not be criticized, even if you do not satisfied. Sometimes a friend of the sign can become a talisman of your happiness and success.
♏ Scorpio
The best option - a friend of Deva, who always take care to be modest and vernoy.Odnako, during intercourse, avoid criticizing each other. People born under the sign of Virgo, different innate healing.
♐ Sagittarius
Sagittarius woman, better make friends with sociable Libra, who will always be able to smooth the corners and find a way out of any situation. However, at first after reading initiative in friendship is Sagittarius, because Libra behave modestly and hesitatingly.
♑ Capricorn
Women born under the sign of Capricorn and Scorpio, will become close friends for many years. They will never gossip about each other, there will always be loyal and faithful.
♒ Aquarius
Aquarius happy to make friends with gay Sagittarius. Often these familiar friends on learning, because they must have a common interest. With Sagittarius woman Aquarius can make significant progress on the career ladder and earn the respect of others.
♓ Fish
For Pisces wonderful option - Taurus, because it is a friend to this sign of the zodiac is able to tell a woman - Fish of spiritual experiences, she always listens, will, however, need to remember that it is a closed sign, which a lot of their secrets for them it is better not to ask if Taurus woman does not tell itself. Refer to a friend with this sign of the zodiac is better when you need encouragement and there was a lack of confidence.