How, without spending a lot of time to cook a surprisingly tasty dish that will lead all to a complete delight. < «Website» one knows retseptik. Win-win
option for dinner , after which, perhaps, even the dishes have to be washed: eat up all the crumbs

Lazy lazanyaTochnoe number of ingredients in a recipe is not specified, since it depends on the size of the form! in which the dish is baked as well as on the desired portions. Buy lasagna sheets quite expensive, so you can successfully replace them with a thin lavash
Ingredients ketchup ham cheese ready lasagna sheets or thin lavash mayonnaise

Preparation On the leaf-base (lasagna or pita) laid out ham slices , and on top of slices cheese. Brush the thin layer of mayonnaise.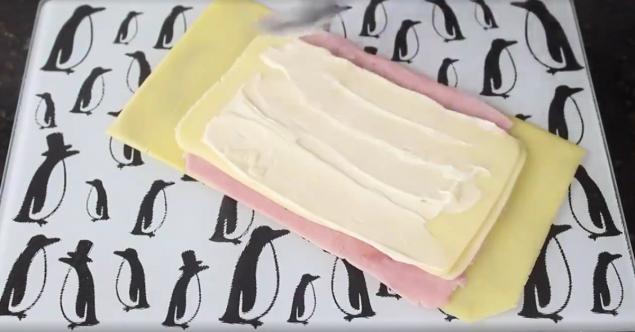 Curl up in a roll.





We shall cut the roll into pieces of a width not exceeding 10 cm.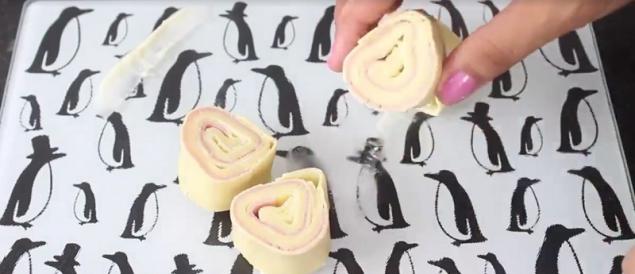 Liberally smazh form ketchup



Fields rolls with ketchup and sprinkle with grated cheese.






Bake in oven for 25 minutes at 180 ° C. Mm-m ... yummy cheese is ready!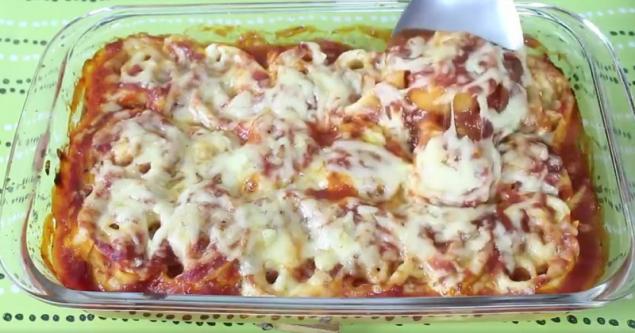 Amazingly delicious thing! Are you sure you want to cook this dish again ... Treat friends yummy cheese, and simultaneously Share retseptikom.