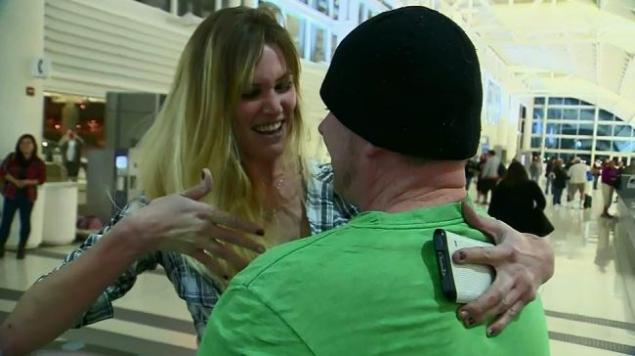 A few minutes have passed since the first personal meeting a girl from California and a guy from New York before they became husband and wife.
This unusual meeting took place a week ago in the Ontario International Airport. Sami youth event called "Insta-engagement" and "Insta-marriage" - in honor of the fact that their virtual acquaintance happened instagrame last March
.
Three days after the wedding, journalists tracked down again to Eric Harris and Art Bath. Young admitted that they are still madly in love with each other, "I do not even realize how much I love this man," - said Eric, who has under his belt already have a marriage, in which three children were born.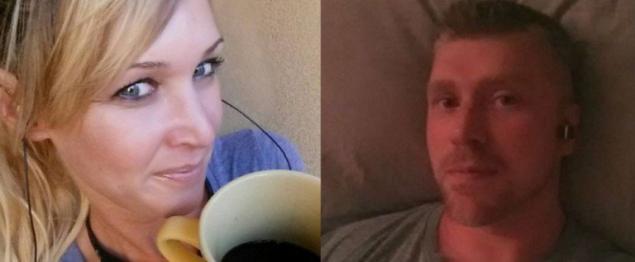 The decision to get married at the first personal meeting it was decided in advance. To capture an event at the airport arrived CBS correspondent who invited Eric. "I am confident that my choice deserves a lot of love and I want to give him the same love which he surrounds me," - said a happy bride. "I called CBS for his mother so that she could at least could well be present at our wedding, we decided to just get away from all».
Eric said that first drew attention to the avatar in the Arta's profile and start browse, how it communicates with other women online. "He seemed to me very interesting personality and an amazing man, very delicate and careful."
After that, she began to "laykat" his photographs, so Art has paid attention to the profile of Erika, watched her page and sent her selfie - his own reflection in a mirror in full growth. Eric said, started a correspondence. Thus began their virtual romance.
Then Eric and Art switched to the telephone conversations. The first night they talked for six or seven hours. Relations have developed rapidly. Within a few months they are very closer - too much, Eric decided and stopped communicating. Both have deleted their accounts in instagram and brought new Statement. A few months they are not in contact.
And then Eric realized that her life without Art became empty, and sent him a message. "I wrote that I need it, then wrote again a week later, but there was no answer," - she said. "Later it turned out that just at the time he was in a car accident and was in hospital. In November, he returned to instagram, contacted me and everything began to turn again. "
After separation, the two began to perceive their relationships very seriously. They spend hours talking on the phone and not Erica's sons went to bed, not wishing to Artoo "good night».
In the end, Art resigned from his New York job and bought a one-way ticket to California. They met at the airport with the intention to get married immediately, which they did.
Your text to link ...