Creatively playing with a protective glass surface billboards and city-formats can be given to traditional advertising media suddenly harakter.V new creative design of city-format billboards and most consistently ranks glass. In most cases, it performs only a protective function. But if you carefully pay attention to it and to approach the matter creatively, then we can get the material to enhance the effect of advertising messages below it.
In some product categories, such as car insurance or cleaners, glass itself, broken, cracked or whole, can carry an advertising message.
Broken stekloPervoe that comes to mind to all creatives little bit familiar with the global advertising experience - it certainly cracked under the pressure "effect wonderbra» billboard.
If you can break the glass belly, it's time to move to a low-calorie sweetener SWEETEX.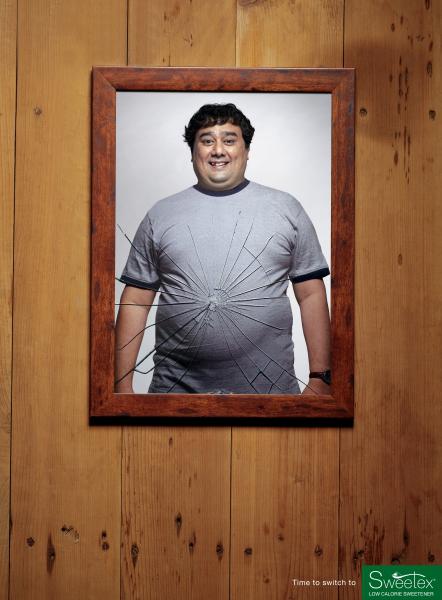 Glass billboards with pictures of animals shot through by a bullet in the hole from which the inserted coin in one cent. Thus Fund for Nature WILDAID relayed the message that spending just a penny on the illegal trade in rare animals, you are by yourself pulls the trigger.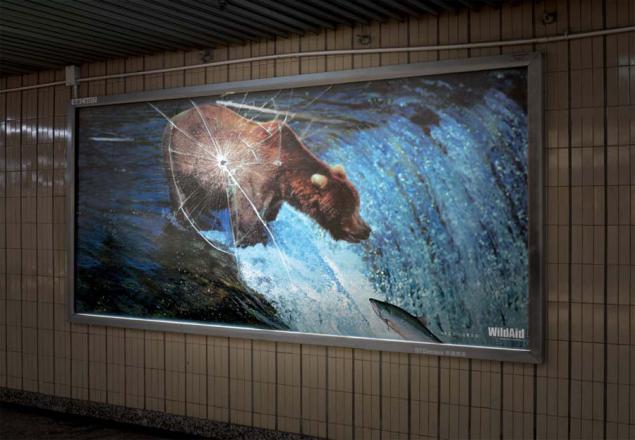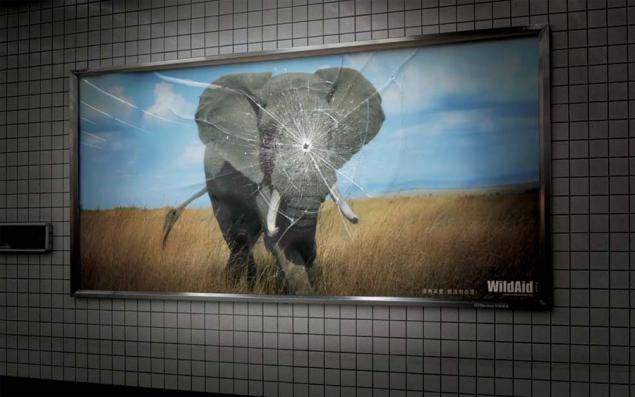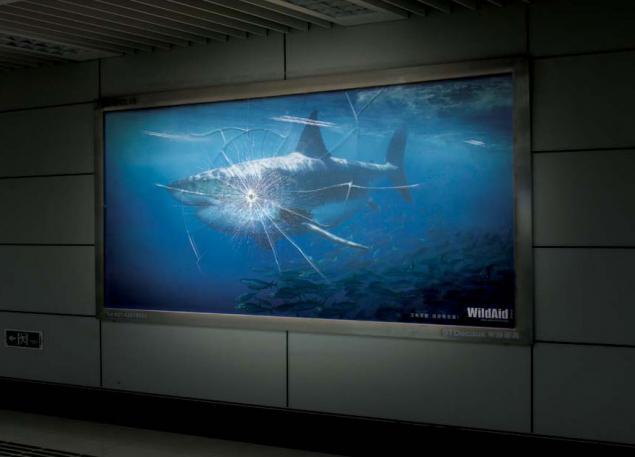 Manufacturer of glass for cars fun of car owners, pasted stickers on their cars that mimic the broken glass, "is open every day, even on April 1».