Slogan - it is a separate, very important type of advertising art. They not only sell the product and form an image in the minds of consumers. They become part of the cultural formation of the time. "The slogan" - a term that came into the Russian language from English, was originally distributed to American advertisers. The word, however, is very old, comes from the Gaelic (sluagh-ghairm), which means "battle cry." In the modern sense first used in 1880. Earlier in the Russian language, the word "slogan" use the word "slogan", which came into Russian from German (losung - «War password»).
In this article we have compiled the most popular slogans that have been noted in various advertising festivals and competitions, and the best known.
Fashion

- A diamond is forever / Diamonds Are Forever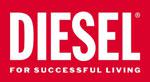 - For successful living / For successful life

- Regardez-moi dans les yeux / Look into my eyes, I said, in the eyes!
- Hello boys / Hi boys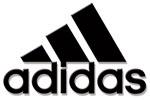 - Impossible is nothing / Impossible