A creative person and housing should be creative. With interesting, fun and comfortable pieces that adorn the life lyubogo.Tysyachi designers in the world every day coming up with new interesting furniture, dishes, lamps and other accessories that make a house a home, and enabling them to express their inhabitant of this house I pass him a piece of his soul. Among the hundreds of interior items we selected 15 most intimate, witty and sweet.
Pillows bliny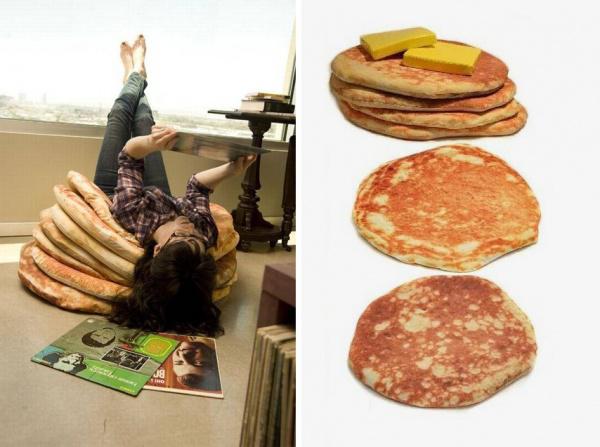 Americans eat thick pancakes, Pancake, putting them stacked and abundant watering their maple syrup. Designers - Todd van Bastiaans & Bryan McCarthy
Lamp-fonarik
And table lamps and a portable lamp in the event of a sudden power outage. She came up with the French designer Julien Bergignat.
Warm posuda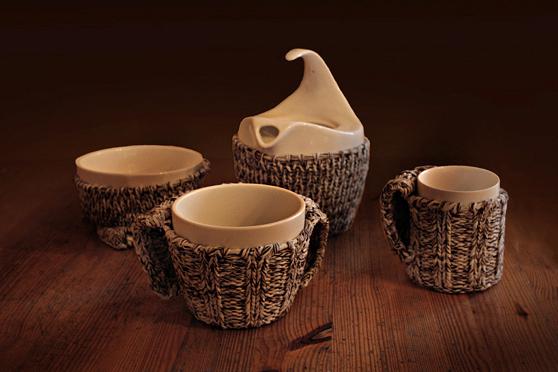 Pole Beata Faron proposed here is a way to warm up cold autumn evenings. Tying and does not burn, and at the same time gives heat.
Vase-golova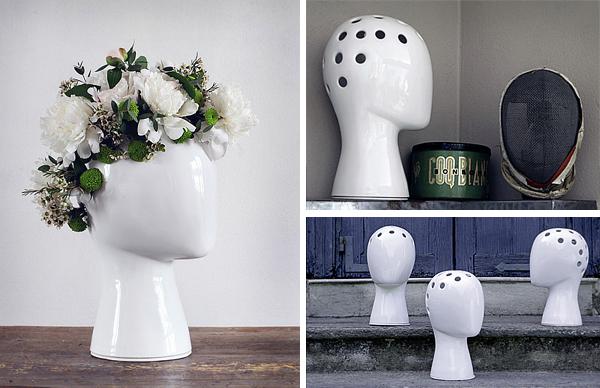 Flowers set in a vase, invented Tania da Cruz, will represent hair.
Flower pots indicator poliva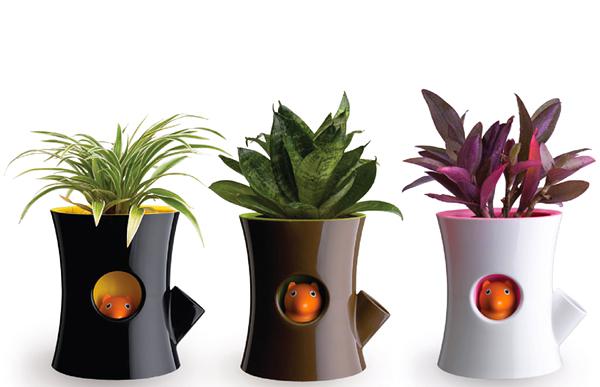 Company New Arriwa from Bangkok came up with a nice reminder of watering houseplants. If the ground is wet, the protein sticks in the hollow at full height, and if she did not have enough water, she hides.
Chandeliers-vishenki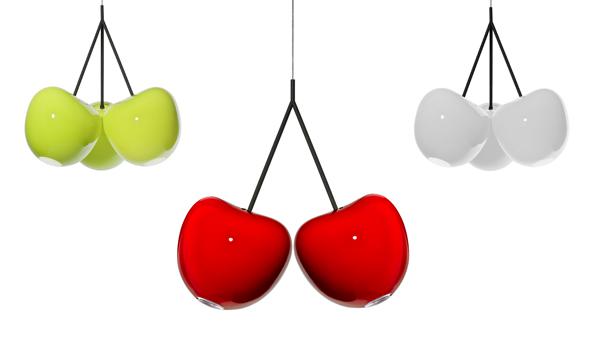 The designer Nika Zupanc has created a charming chandelier in the form of cherries. They can be traditional red and other colors to black.
Melting vremya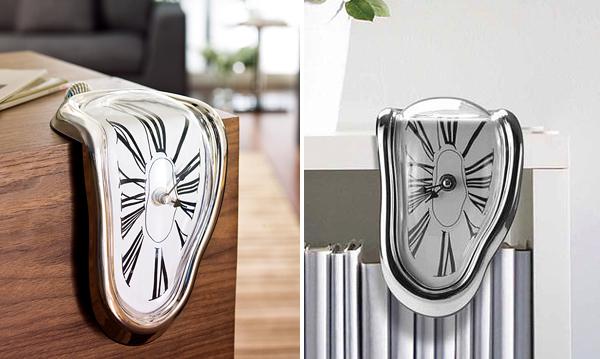 Watch inspired by a painting of Salvador Dali.
Ladder-biblioteka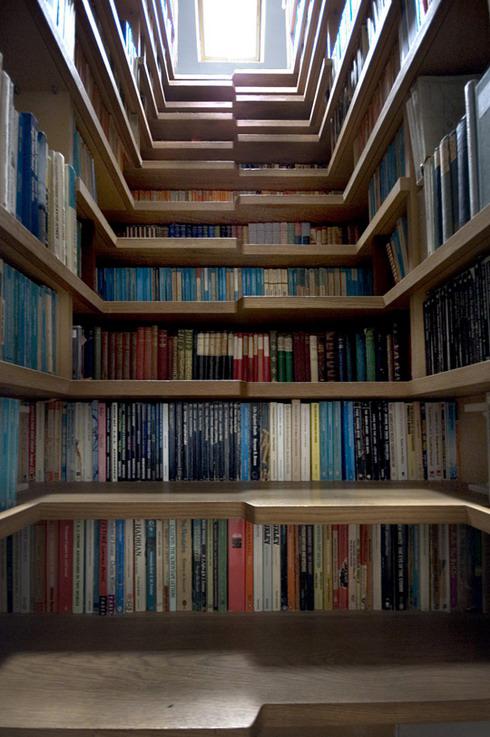 For those who have a lot of books, little space, but the two-storey house. The idea Levitate Architects, London.
Hooks syurikeny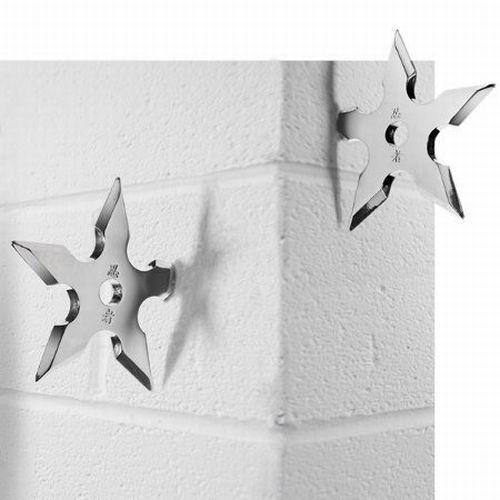 Is screwed into the wall, creating the illusion of the recent attack on an apartment ninjas.
Embossed kover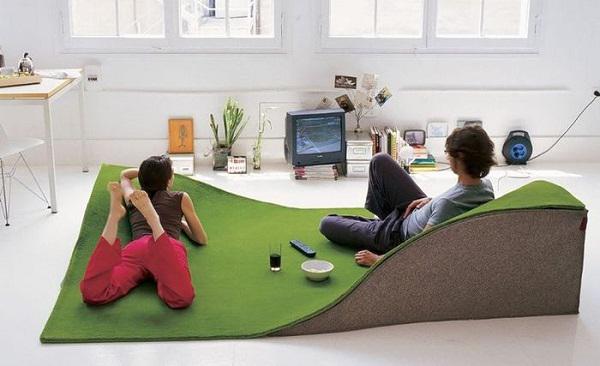 It is much more convenient to watch TV. Though sitting, even on his stomach - and a sofa is not needed.
Shelves for kotov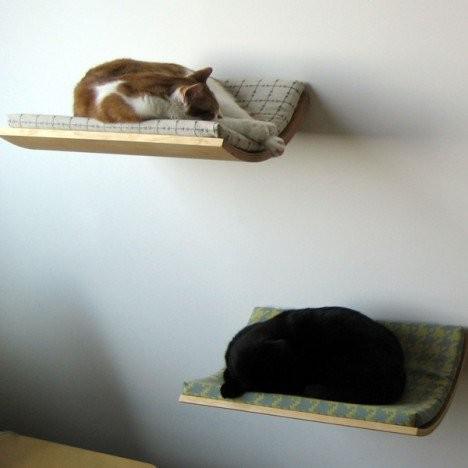 And animals comfortable, and under the feet do not get confused.
Outgoing kreslo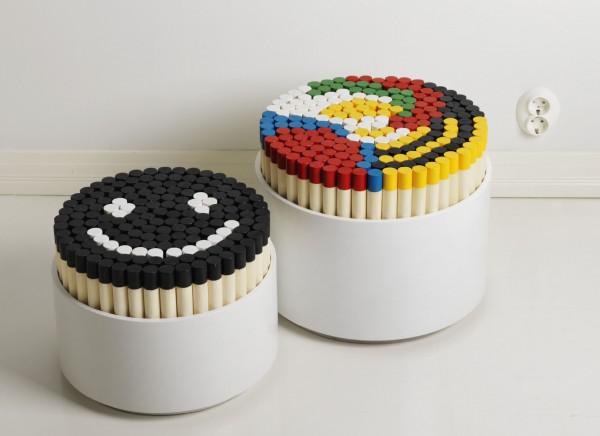 The set includes two chairs and a lot of soft rods, from which you can create drawings. Designer Laura Väinölä
Sofa transformer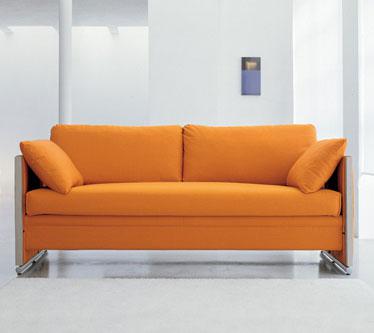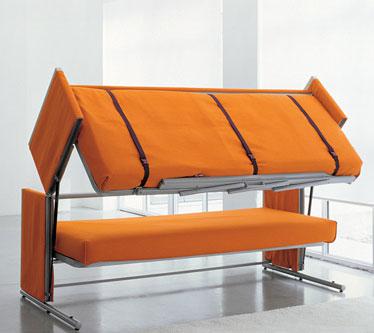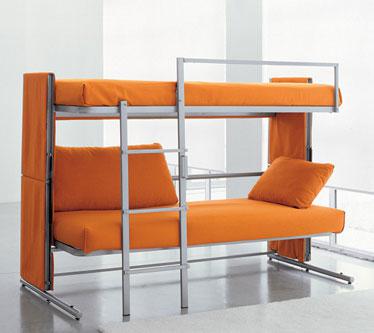 It seems to be a common thing - a foldout sofa. But not like this, which turns into a bunk bed. Sofas in mass production, their Italian factory produces Clei. Design - MobelForm.
Bulb-zagadka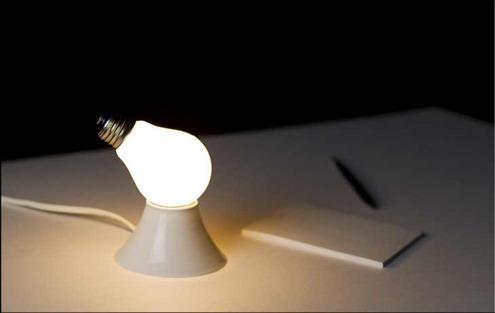 Lamp caps came up with two Japanese Hironao Tsubot, it can be bought for $ 200.
Bucket-pylesos
Recycle Bin, which itself draws a waste if to push him to it.
See also a selection of creative furniture and other household trifles.
via
www.adme.ru/kreativnyj-obzor/s-kreativom-po-zhizni-251655/