Jessica Jones, a master's degree in nutrition. It looks gorgeous and knows how to keep a normal weight. «
This dietitian must not only be able to choose the right menu for other people, but he try to live by the principles of healthy eating em>», - says Jessica. It does not matter whether you want to lose weight, get rid of hypertension and high cholesterol levels or simply eat with minimal impact on the internal organs - still diet is necessary. The goal: to eat as healthy as possible!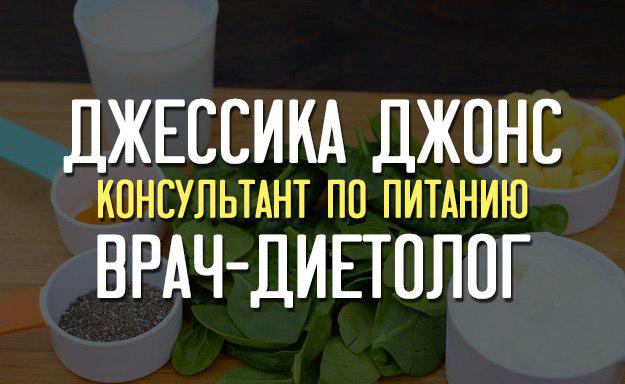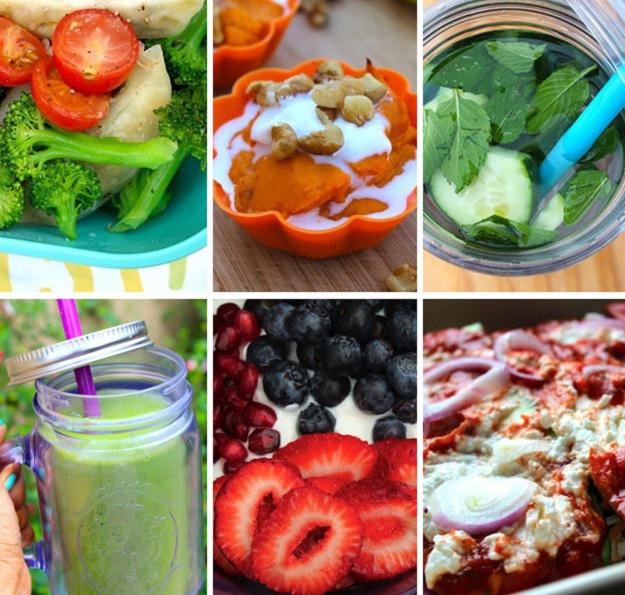 Jessica feels confident doing nutritionists: she always wanted to have a great figure, and she achieved this. Now the woman helps others to find the ideal forms.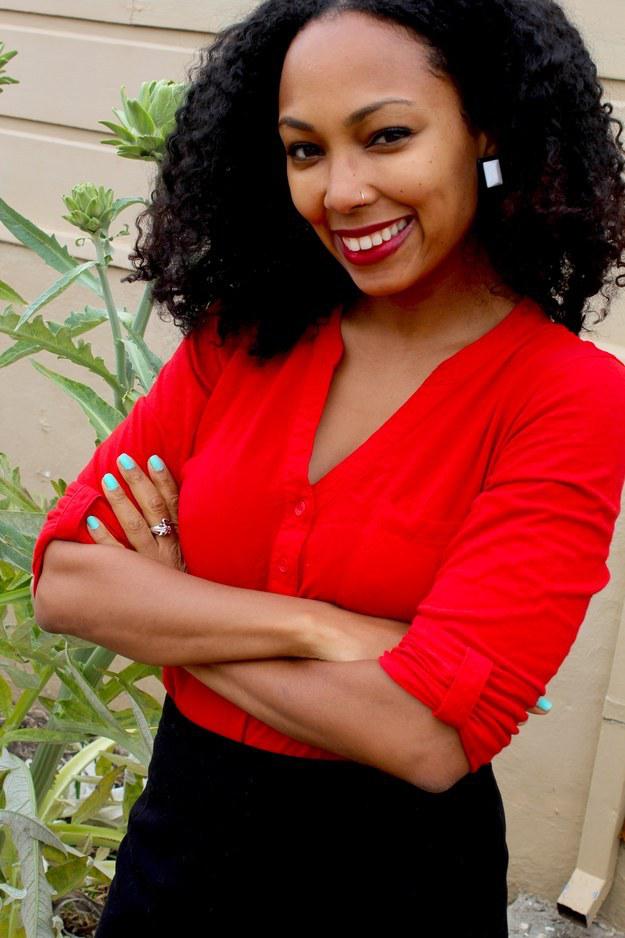 Consultant on nutrition - a vocation. Pointing to a person that is, you take responsibility for it - because of the food depends on the health, well-being, appearance ... Jessica talk about his daily menu without embellishment.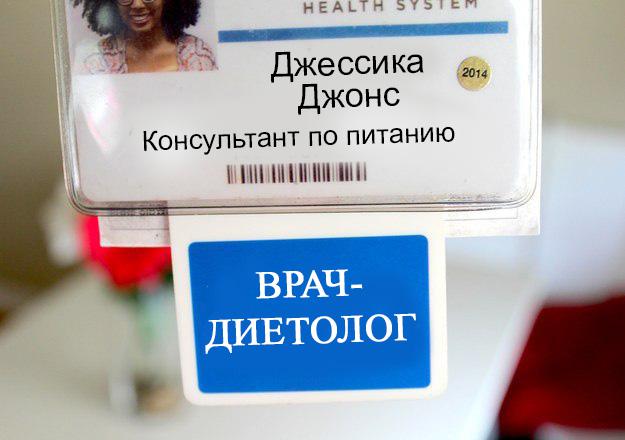 The first stage begins immediately after waking up.








Moisturize from the inside of the body after sleep.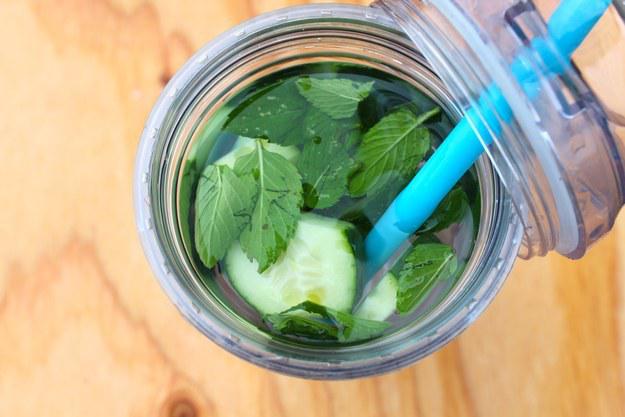 «In the morning I drink 2 cups of water with mint and cucumber. Water with chopped cucumber and herbs I put in the refrigerator overnight and in the morning ready to wonderful drink. Sometimes, for a change, I add to it a lemon cut into small pieces or fruit - apples and peaches. Mint I grow near the house. I love green! » Em>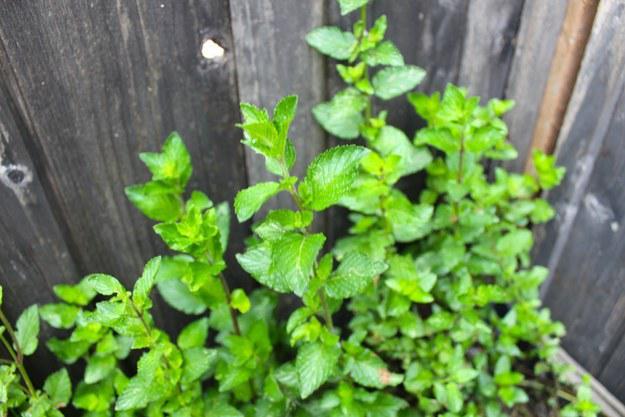 «After a while, after drinking water in the morning I prepare a green cocktail. Very tasty and so helpful! » Em>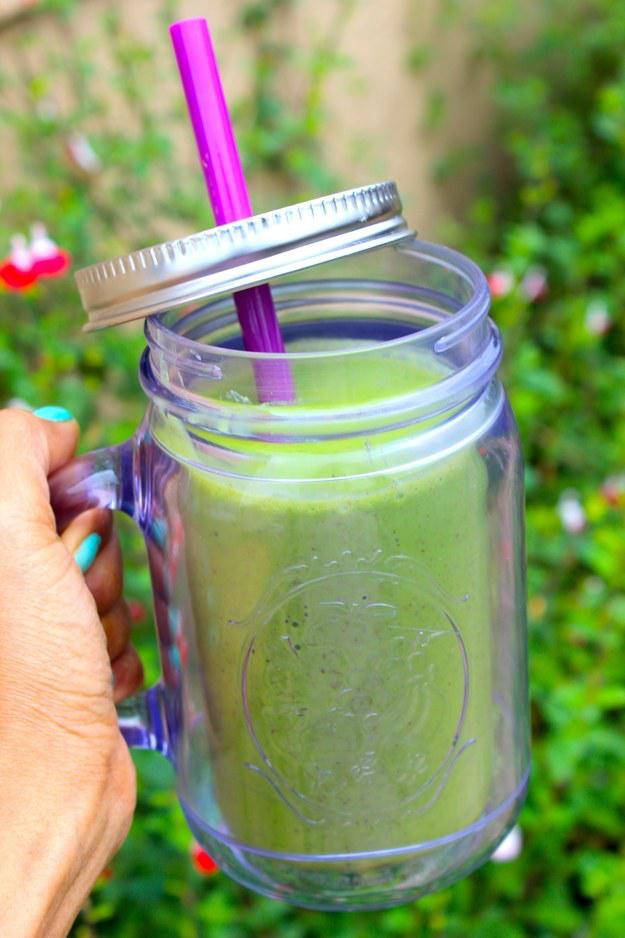 «Green cocktail I prefer to do such ingredients: em>


2 cups spinach (vitamins); 1/2 cup pineapple, apples, pears (fiber); 2 cups fat-free Greek yogurt (protein); < / 2 tbsp. l. chia seeds (useful minerals); 1 h. liter. cinnamon (to stabilize blood sugar levels); 1 h. liter. turmeric (anti-inflammatory); a pinch of nutmeg (energy and appeal). You can cook green cocktail on any other favorite recipe! » em> < br />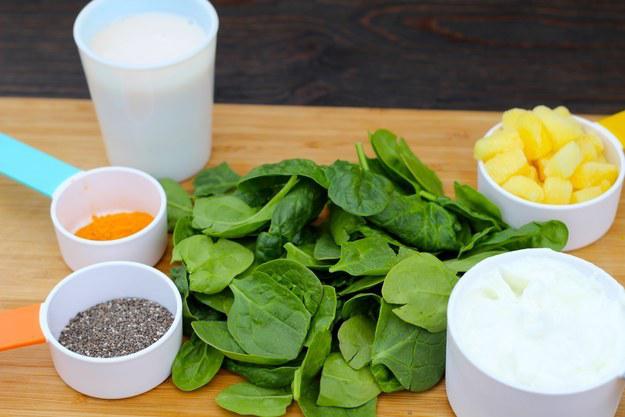 «I like to take this cocktail. When you wear your favorite food in your purse, you do not want to buy different stuff for snacks ». Em>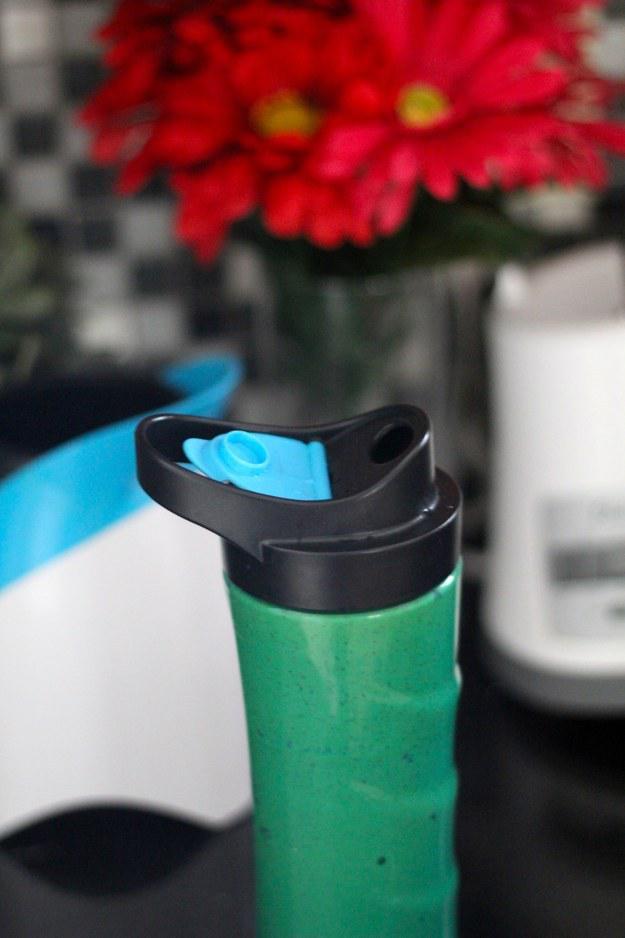 «snack before lunch - optional. The more I have a snack, the less in the end I overeat. Fruit salad is perfect to bring down hunger and get enough vitamins ». Em>


1 cup low-fat yogurt; 0, 5 cups of blueberries; 1 tbsp. l. pomegranate seeds; 0, 5 cups of strawberries.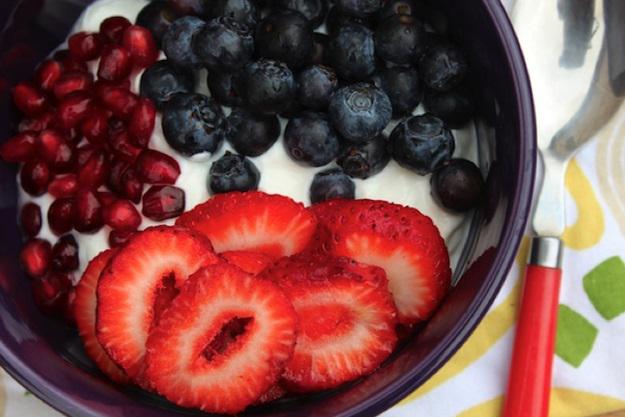 Very tasty and non-nutritive!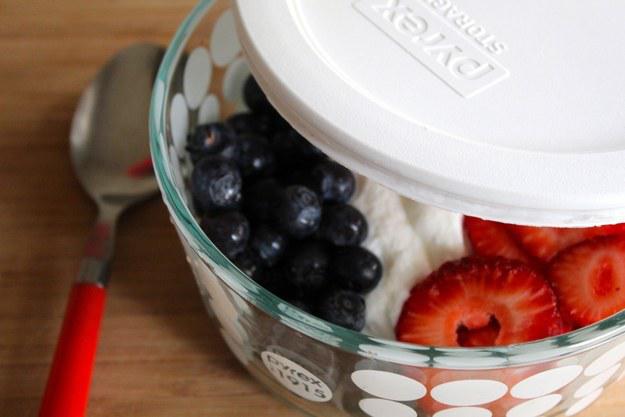 Time for dinner!





«At lunchtime, I like to practice - without exercise does not pass a single day. After a workout, you can safely proceed to enjoying dinner ». Em>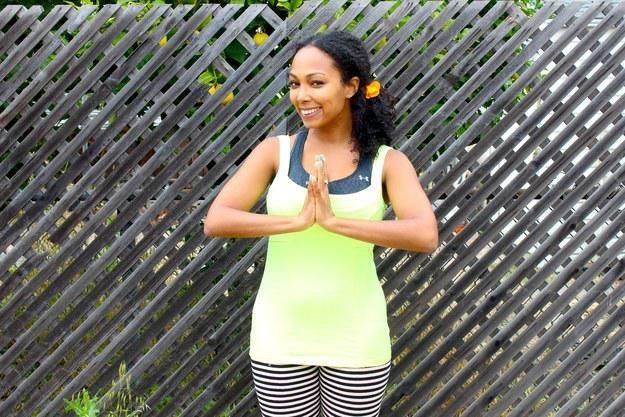 «Braised steamed vegetables and cheese - something that is necessary!» em>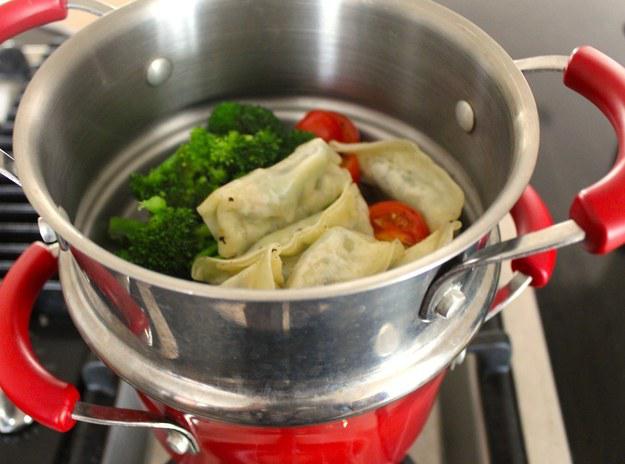 «I always add a lot of spices to improve the taste and the type of dishes. Enjoy a meal to the full! Very tasty vegetables to eat with peanut, almond and flaxseed oil. This is useful for the skin ». Em>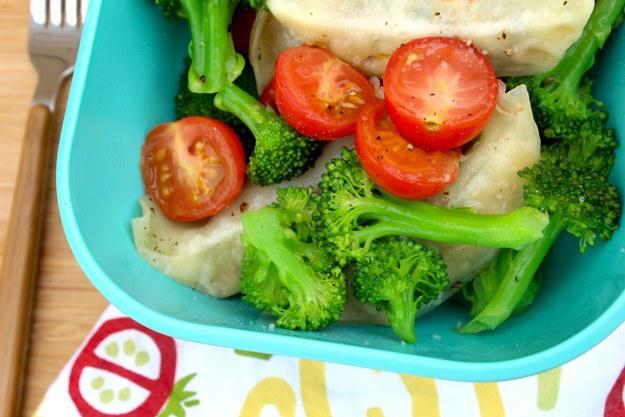 «A couple of hours after dinner I have a snack apples sprinkled with cinnamon. I like oranges, often combines them with apples ». Em>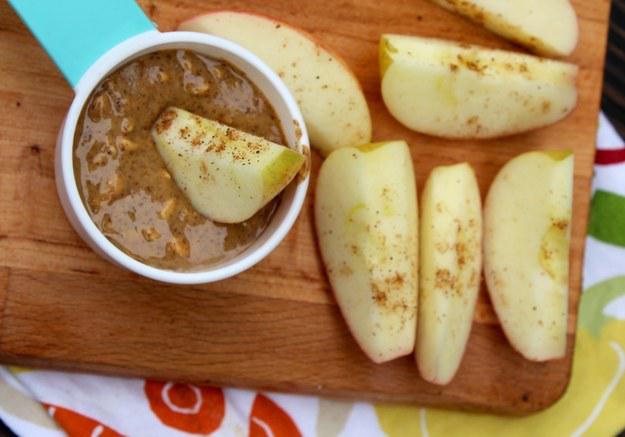 What's for dinner?





«For dinner, I cook the unusual lasagna. Zucchini, tomato paste, tomatoes, bell peppers, ricotta cheese, parmesan cheese, mozzarella. Everything is same as in the conventional lasagne, but instead of the test - the cheese! Incredibly tasty, but not dangerous for the figure. Roasted vegetables in perfect harmony with basil ». Em>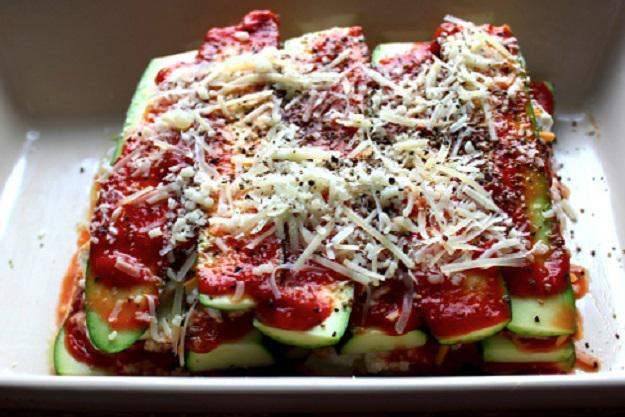 Just look at how it looks ... You can swallow the tongue. Dietary food should be tasty!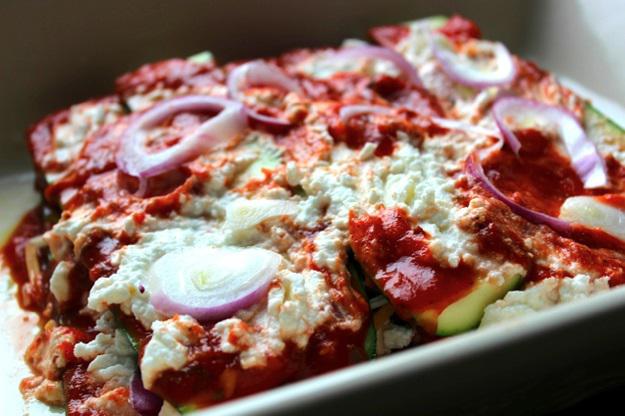 Surprise: an evening dessert. Strawberry with grapes and mashed pumpkin, apple, cinnamon and whipped cream. Mm-m ...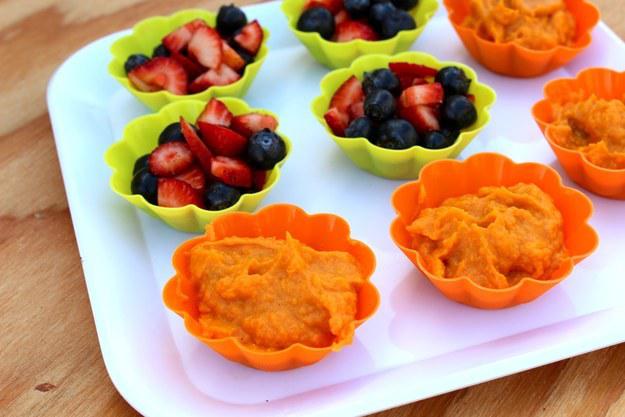 With nuts even tastier ...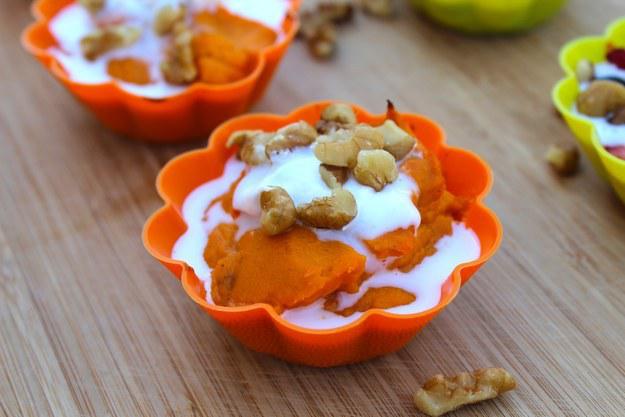 «My diet plan today contains all the calories 1619. I always their counts. So few calories and so many delicious dishes! In the picture I am with my friend Wendy. We help each other to find unusual recipes healthy food, sometimes train together and spend time in nature. Menu plays an important role in a woman's life: the appearance is inextricably linked to what you eat ... » em>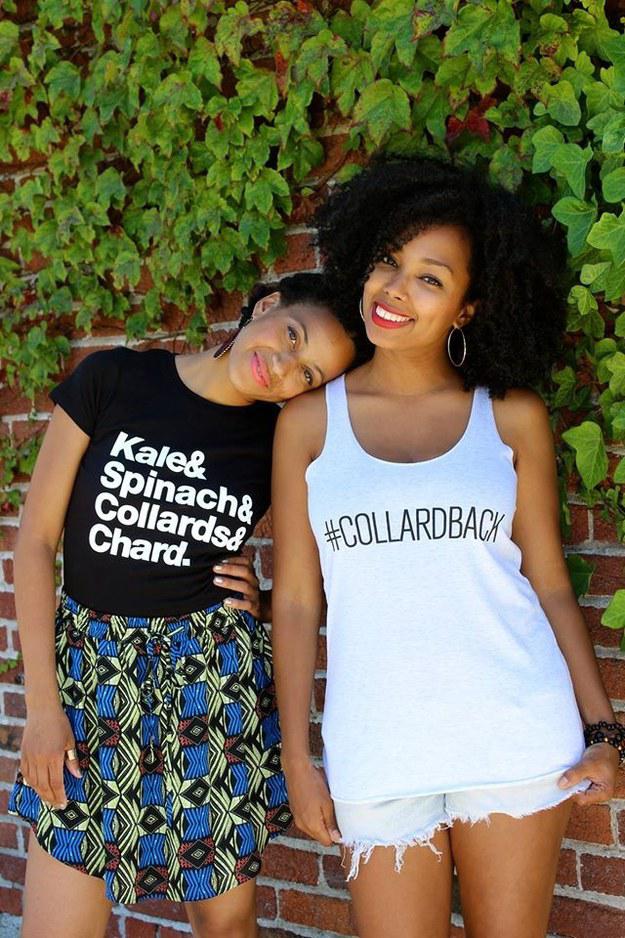 The day ends with a nutritionist yoga conducive to the rapid fall asleep. This girl falls asleep with ease and without any sense of guilt: so nice to know that the day you have not eaten any harmful ingredients. And this is not hungry! Show girlfriends is a detailed description of the menu for the day.

via takprosto cc