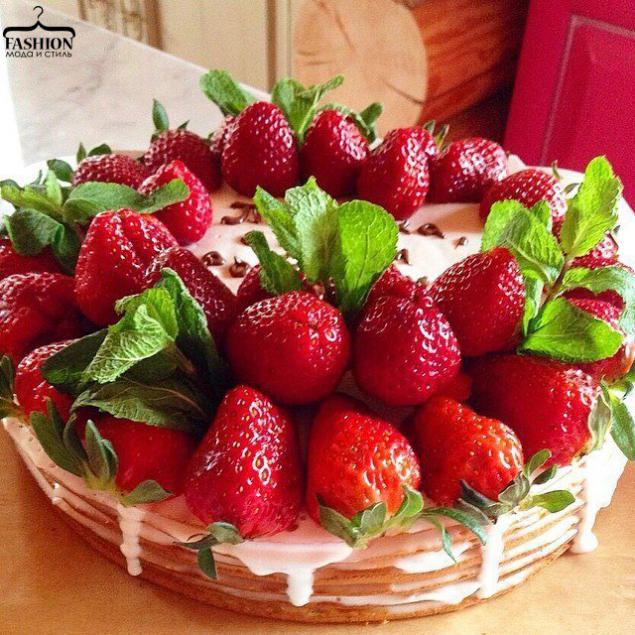 Baking with strawberries can be very different. This cake with strawberries: open, closed and with a lattice, and parade sponge cakes, and cold yoghurt and curd cakes, mousses. Particularly good baking, wherein strawberries not subjected to heat treatment, while maintaining the freshness and flavor.
Strawberry well with sweetened whipped cream, cottage cheese and cream cheese.
Strawberry and meringue - another combination that has become a classic. A striking example of this - Cake "Pavlova": cake or a basket of meringue, covered with whipped cream and fresh strawberries.
If you are using strawberries to fill baskets or shortcrust tartlets or puff pastry, use this trick: Part of strawberry mash, sugar, heat, cool and add the cream. And on top of this cream lay fresh berries.
Add the puree of fresh strawberries in cream, before stuffing them profiteroles - set off the sweetness of strawberry cream and give it a pleasant sour taste.
Lemon juice and zest, as well as natural vanilla - that's the best supplements to fresh strawberries in baking.
By the way, separated from the stalk strawberries, do not throw them away if they dry, and then boil, turn a tasty and healthy drink.