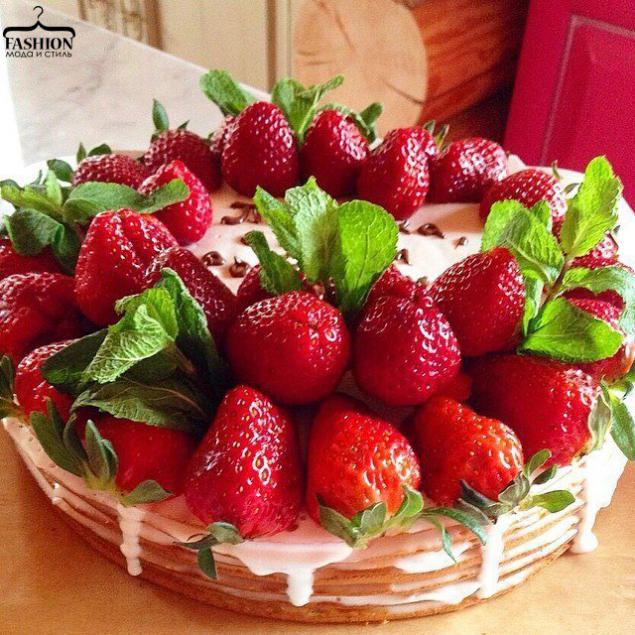 Baking with strawberries can be very different. This cake with strawberries: open, closed and with a lattice, and parade sponge cakes, and cold yoghurt and curd cakes, mousses. Particularly good baking, wherein strawberries not subjected to heat treatment, while maintaining the freshness and flavor.
Strawberry well with sweetened whipped cream, cottage cheese and cream cheese.
Strawberry and meringue - another combination that has become a classic. A striking example of this - Cake "Pavlova": cake or a basket of meringue, covered with whipped cream and fresh strawberries.
If you are using strawberries to fill baskets or shortcrust tartlets or puff pastry, use this trick: Part of strawberry mash, sugar, heat, cool and add the cream. And on top of this cream lay fresh berries.
Add the puree of fresh strawberries in cream, before stuffing them profiteroles - set off the sweetness of strawberry cream and give it a pleasant sour taste.
Lemon juice and zest, as well as natural vanilla - that's the best supplements to fresh strawberries in baking.
By the way, separated from the stalk strawberries, do not throw them away if they dry, and then boil, turn a tasty and healthy drink.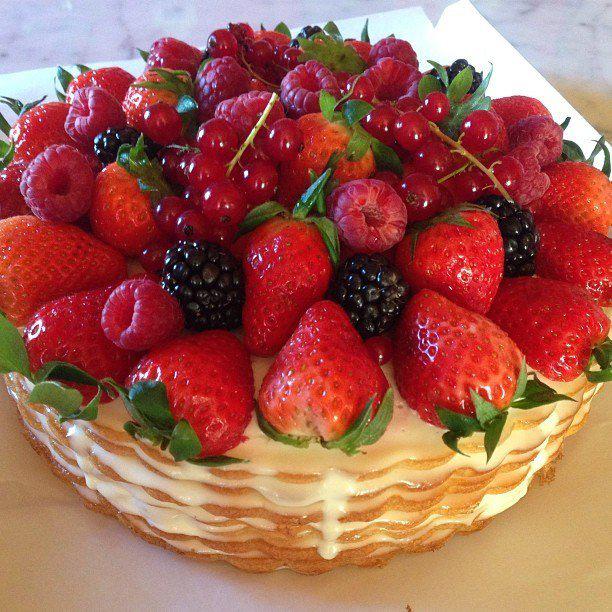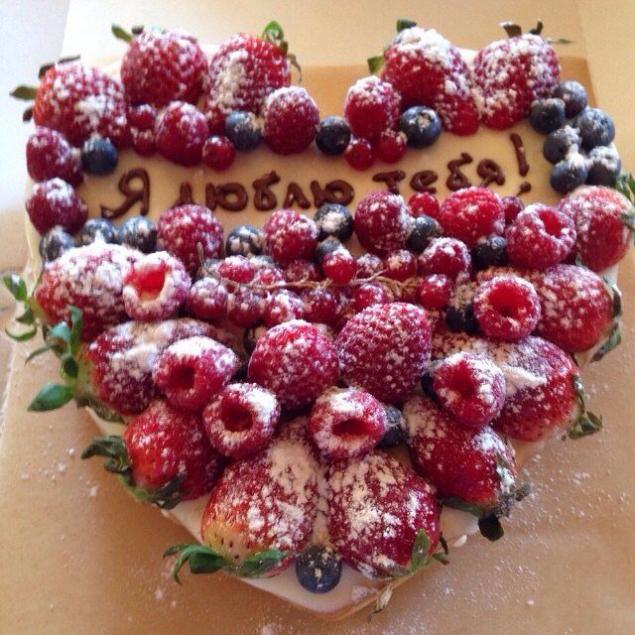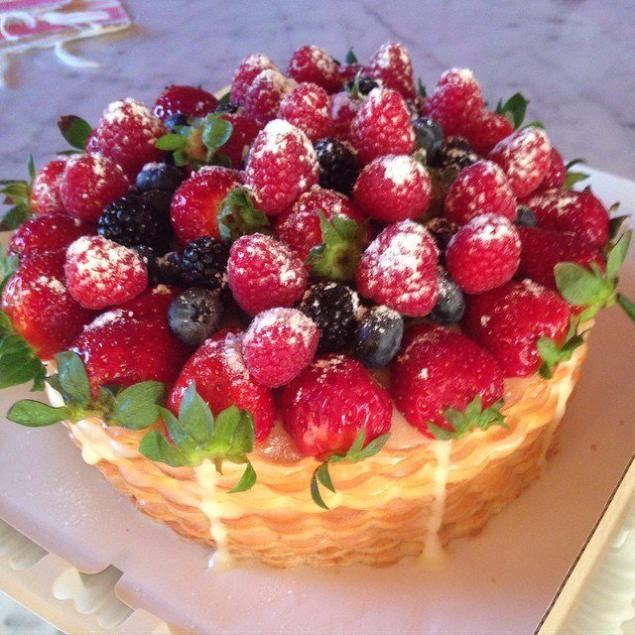 Cake "Strawberries and cream»
Composition
Strawberry - 500-600 g
biscuit (diameter 20 cm form)
Eggs - 4-5 pieces,
sugar - 190 g,
flour - 100 g,
vanilla sugar - 1 teaspoon
for meringues
egg whites - 3 pieces,
sugar - 130 g,
vanilla sugar - 1 teaspoon
for strawberry syrup
Strawberry - 250-300 g,
sugar - 100 g,
water - 50-70 ml
Whipped cream
cream (33-35%) - 600-800 ml,
powdered sugar - 4-6 tablespoons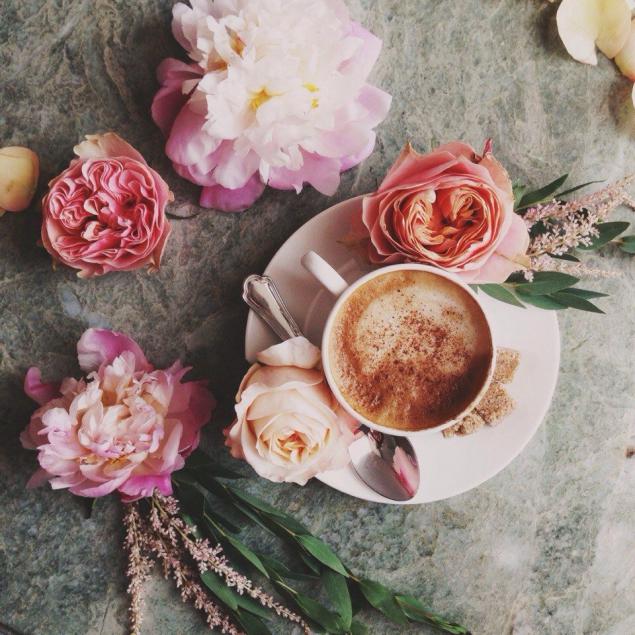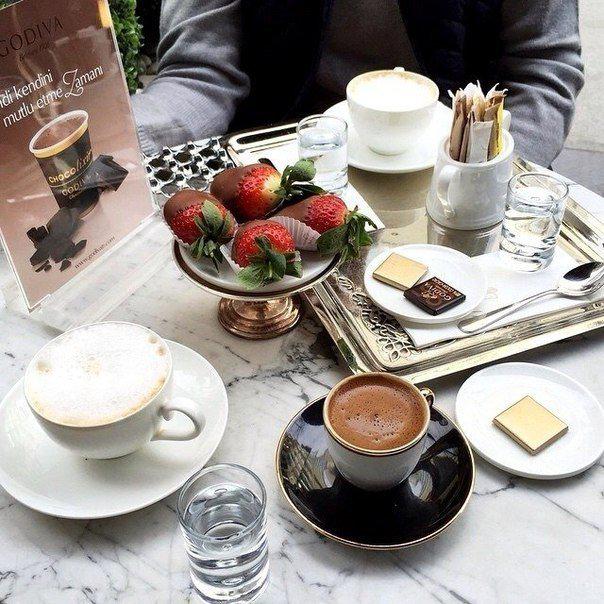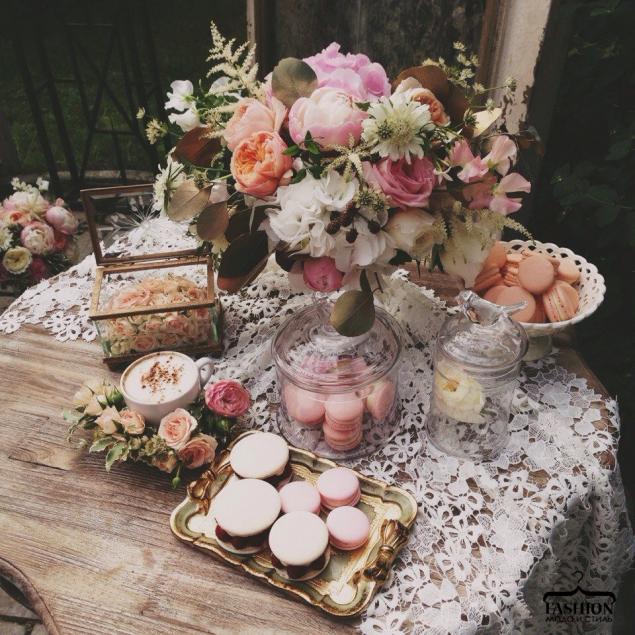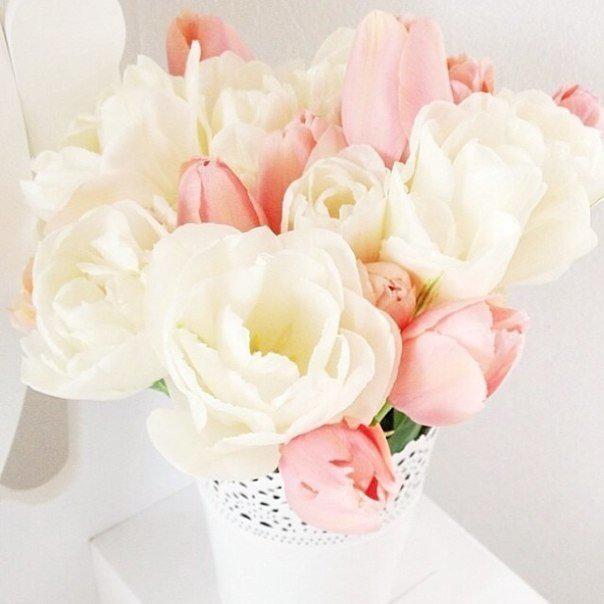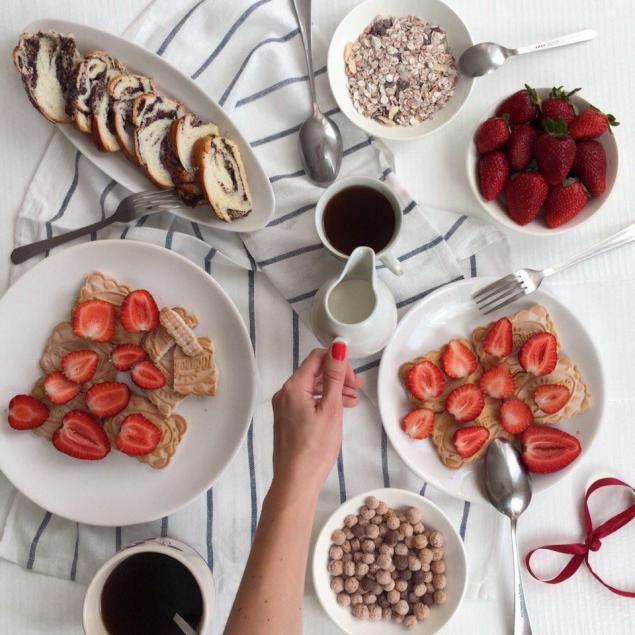 Recipe for strawberry cake. The recipe with photos and detailed description. The recipe is designed for 12 servings.
Strawberry Cake recipe
Ingredients
For the dough:
4 eggs,
6 tablespoons. l. sugar,
4 tbsp. l. flour,
2 tbsp. l. starch,
100 g sour cream,
1 packet of vanilla,
a pinch of baking soda.
For the filling:
1 kg very ripe strawberries,
200 grams of sugar.
For the cream:
600 ml of 33% cream -x,
100 grams of sugar.
For the glaze:
100 g of chocolate,
100 g butter,
1 h. L. honey.
Preparation
1. Good Beat yolks separately with one half of sugars and proteins - the other. Carefully mix the two masses, sift the flour and starch from above, add soda, sour cream and vanilla. Gently stir until smooth.
2. Pour into a greased biscuit mass and floured form and bake at 180 ° C for about 1 hour. Post a biscuit to cool and cut into 3 cakes.
3. Strawberries bust, choose the most beautiful berries for decorating. Half of berries with sugar to stretch into a puree, the second half of berries cut into 2-3 pieces.
4. Whip the cream with the sugar in a solid foam. Put the cake in the bottom half of the mashed potatoes, sliced ​​strawberries and cream 1/3. Cover with second Korzh, put on his remaining mashed potatoes, strawberries and cream 1/3. Cover with the third Korzh. Leave 2-3 tbsp. Spoon cream for decoration, others smear cake on all sides and put into the freezer for 1 hour.
5. Melt the butter and chocolate in a water bath. Add honey and stir until smooth.
6. Remove the cake from the freezer, pour glaze. Garnish with whipped cream and whole strawberries.
Here's a beautiful cake you eventually have to get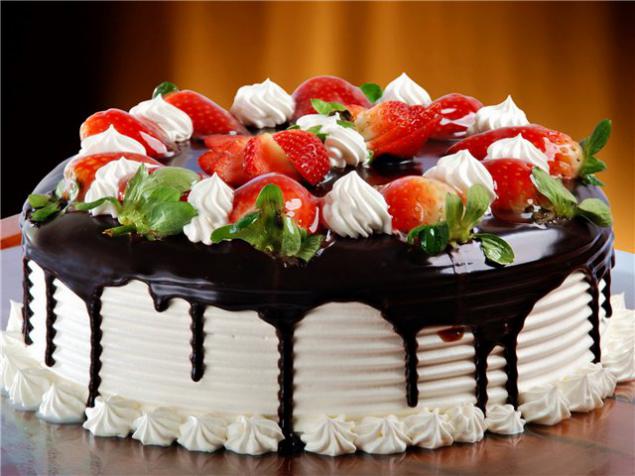 What could be more delicious cake with strawberries and whipped cream! For the wedding banquet delicacy made in the shape of a heart filled with bright red berries.