Author: Hi. My name is Nina.
For over 3 years I am a food blogger, madly in love with France and confectionery art in all its manifestations. Selflessly throws in an unequal battle with the most interesting and delicious French recipes - translate, prepare, study. Sometimes triumphed, but it happens sometimes that I do not have the skill, knowledge bases.
A day in the life of a wedding organizer (59 photos)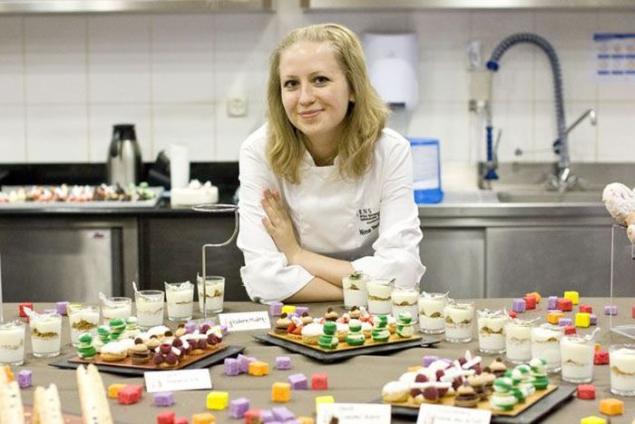 Thus, relatively recently, it was decided to get professional education in the confectionery industry. And no where else but in the Ecole Nationale Supérieure de la Pâtisserie (ENSP), in high school in pastry arts Isenzho, near Lyon. It is one of the leading culinary schools in France, for more than 25 years of teaching the best confectioners of the country, as well as foreign masters-confectioners. In July 2007, led by Alain Ducasse ENSP, maestro cooking with 19 Michelin stars, and Yves Turriers. Schools Guide provides ADFC (the Council and the Association of Alain Ducasse).
Behind me for a month at the school. I'll show you one of our crazy Friday (July 20 to be exact). It is no coincidence the choice fell on this day - it is the most delicious in the week. On Friday all classes arrange «buffet» - an exhibition with the possibility of tasting all that made this week.
So climb. In the beginning it was quite a sore subject. Our classes start at 5.30. I need to wake up at 4:30 to catch an hour to freshen up, wake up, in the end, take a shower, cheer up, get together, check bag with tools, a book with recipes. I, honestly, jumped on an alarm clock at 4:30 and immediately started trying to take a picture of the phone with the proof of time. But while closing one eye looking through the viewfinder, began to fall asleep and closes the second. In general, only 4.40 cope with grief in half.
Predvohischu your question: "Why do classes start so early ?!" All production starts before the start of the working day in all people. To the breakfast was fresh croissants, baguettes etc ... And so we have to temper future training in pastry, which already begin in a month.
Can I continue to miss a moment of the soul, and with a toothbrush? Well, the right word, you that have not seen toothbrushes?
In general, dressed, hair removed, grabbed the suitcase and recipes, and even a camera. And ran to class.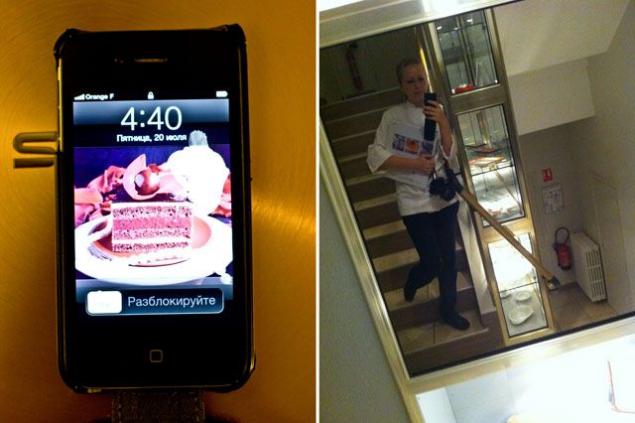 By the way will be said, we live right in the castle. Each has its own small room with en suite room. In order to get into classes - you just have to go down, go outside and walk two steps.
Room key - in a special cabinet. Then do try to take a picture for you morning Arrondissement of Yssingeaux. Can not see anything.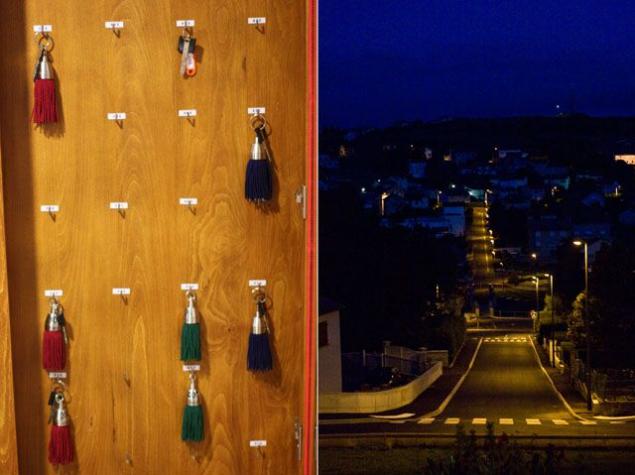 I always like the first, except for the chief. Before classes begin for another 15 minutes, but I was puzzled - mix, sift, rub, get out of the freezer the workpiece. Rushing through the audience with trays have time to make a quick photo of the workplace. It is not our class, we are engaged in it only those 5 days, because it is designed specifically for ice cream, which is the main theme of this week.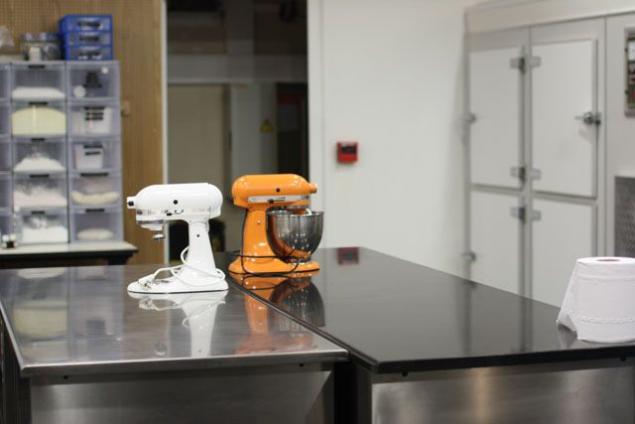 Our textbook. It has more than 100 recipes (only the name and ingredients, without describing the process of cooking). Opens the first topic of the lesson, and why going to start - Guimauve, they also marshmallow. General theme of this week is quite simple - «petit four» (small desserts "one tooth") and ice cream sorbet. Before there were already all kinds of Tartu, cakes, updated French classics (upgraded).