"Suicide belt" did not explode when planning a terrorist
In Makhachkala, a bomb killed one person. As the "Russia-24", the explosion occurred on Saturday evening, 23 November. At the explosion site found the body of one person. The police say that he had found on the body of the so-called "suicide belt". Presumably, the bomb worked during transportation. The identity of the deceased is established.
The incident occurred about 20 pm on Gogol Street. It is assumed that the deceased wanted to undermine the DPS outfit on duty nearby. There is also evidence that the man was not alone, that he was accompanied by two other men, who quickly fled the scene.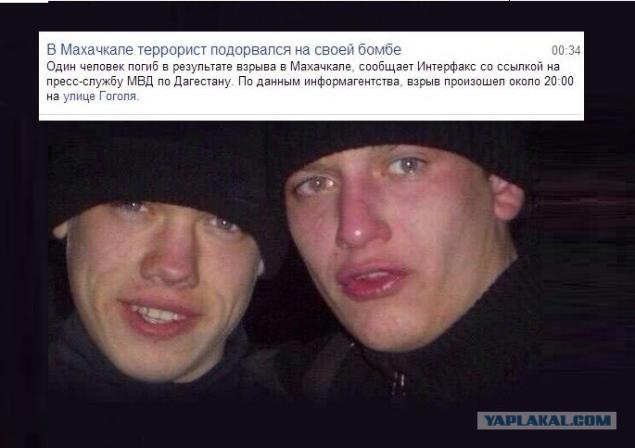 Source: