I will try to prove that not only the replacement always helps, sometimes you can fix everything
20 photos and 1 video at the end of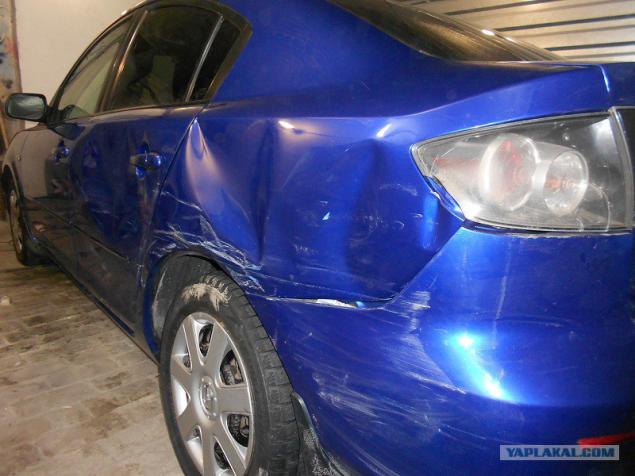 I will try once again to show how the rights to the iron cars. the question arises, to change or not? Insurance services and of course immediately sentenced to replace everything, this will stack machine: interior demolition, dismantling the entire luggage rack, removing the rear window and the price list, respectively.
looking at the damaged parts, I noticed that only affected specific plumage (wing itself) arches have remained relatively intact. therefore, I decided to straighten it.
gallery in the process of doing not much. mainly recorded video, so for a single fig quality Picchu do not kick, I stupidly took them to the video.
remove the rear bumper, rear light on the wing had also removed krepezhka lurked beneath the bumper.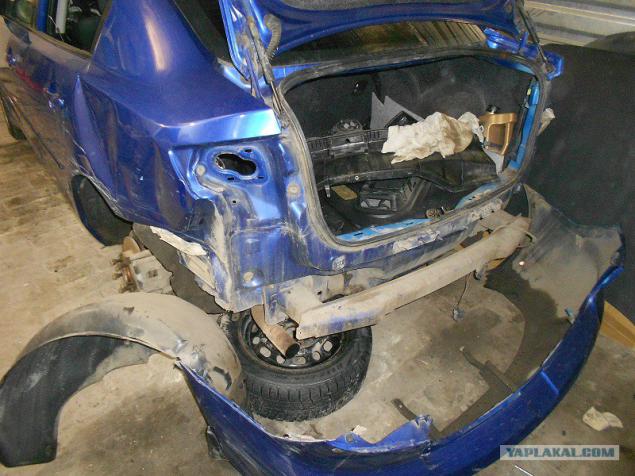 bottom pocket with ventilation wings folded, under the bumper that was not visible. It was an accident in the warm season, so the bumper remained intact after the impact he made the previous form. whether it's winter, it would be stupid to crumble all.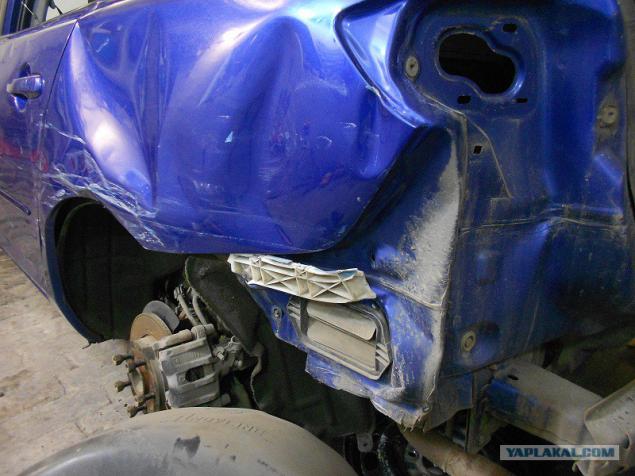 I start slowly straighten the power unit, located around the wing.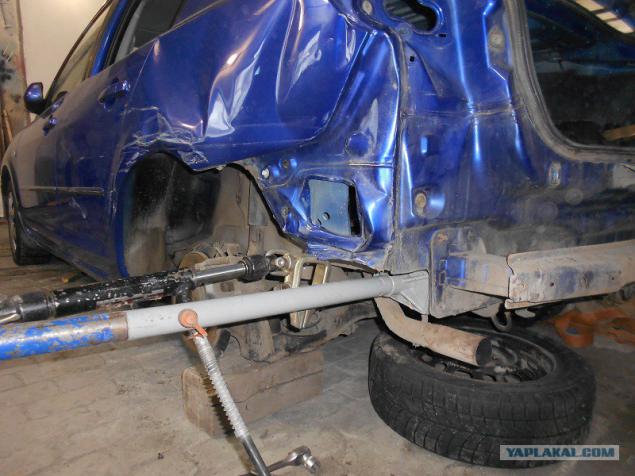 hydraulics to help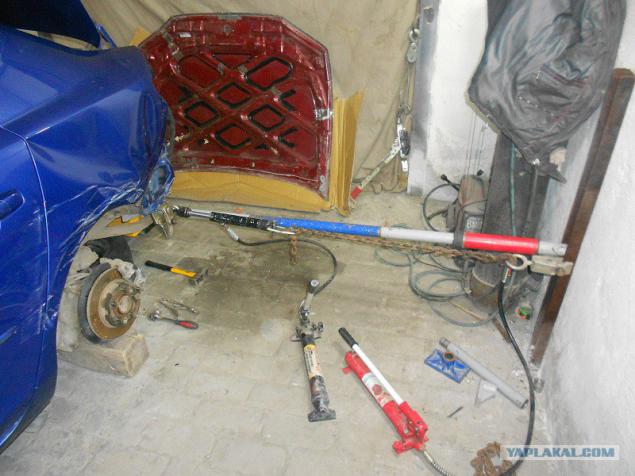 further restoration of the geometry of the arch. I repeat first power elements, and then control the gaps with mating components, and only then she tin wing. I must say that the Japs on the plate is very thin and difficult to straightening. it can be compared with a crumpled sheet of paper. try to crush badly piece of paper, and then return it to its original state without bends and wrinkles.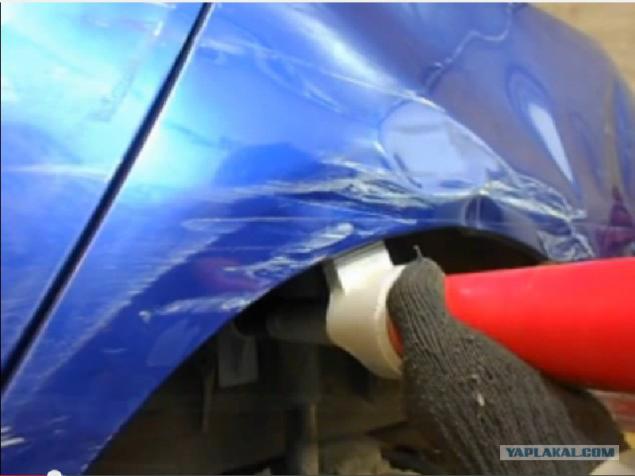 Further aid comes spotter, resistance welding apparatus adapted for straightening body panels. with the help of such a zigzag welded wire in the biggest hall.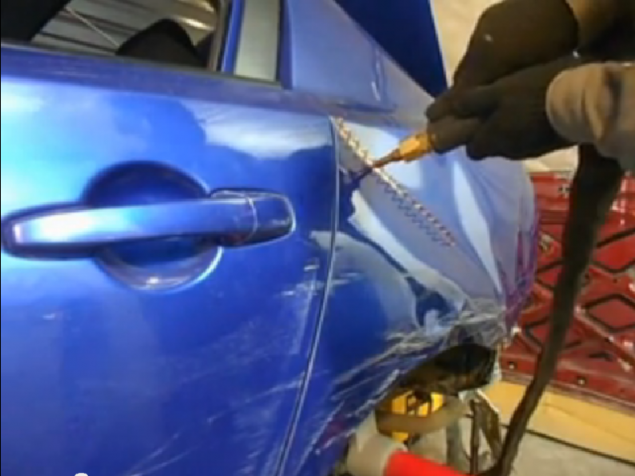 It clings to the wire and such a cat stretches. wire removed itself is quite simple, it is necessary to take it a little fracture and she otpadyvaet, leaving little trace.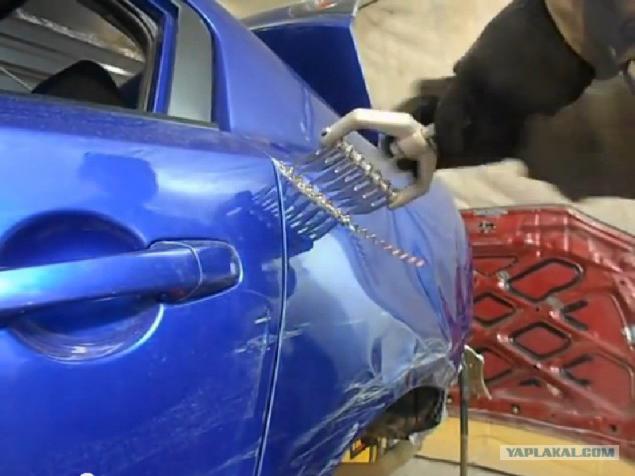 the biggest hole should be removed and the entire surface of the wing to clean up the global work Spotter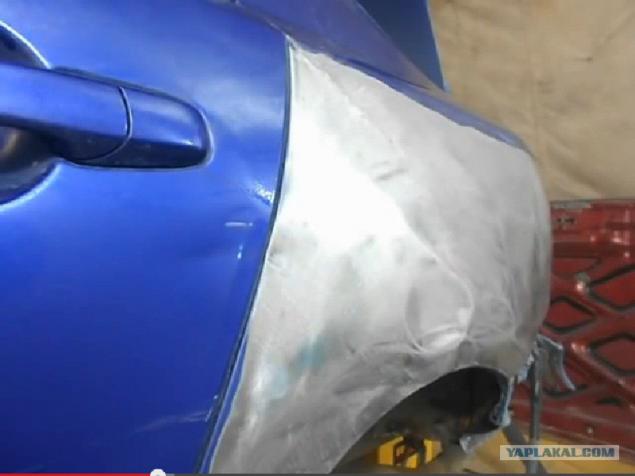 marker marked deleted edges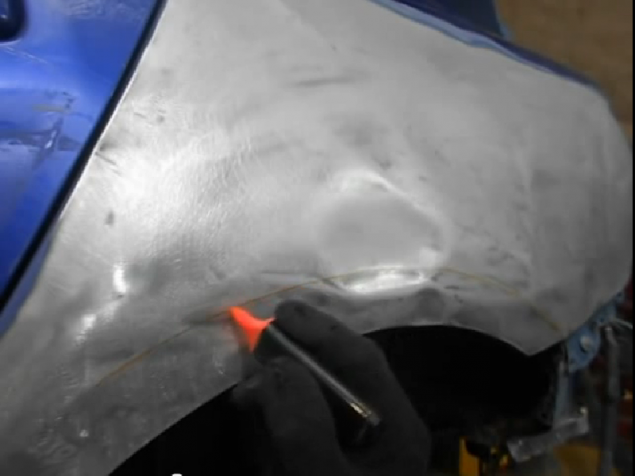 in order to more accurately welded wire and pull on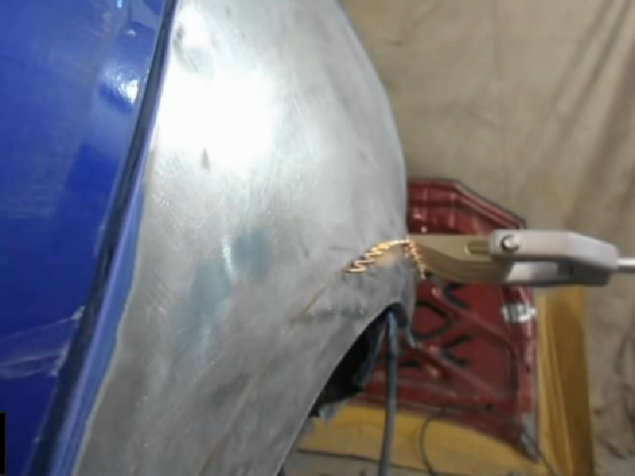 further other edges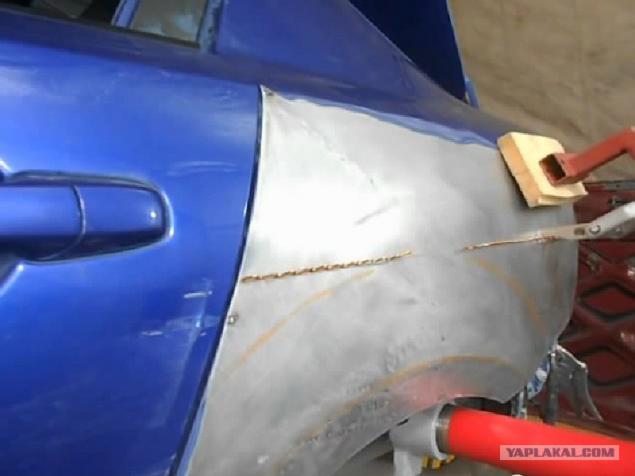 Next comes the finishing straightening using developer.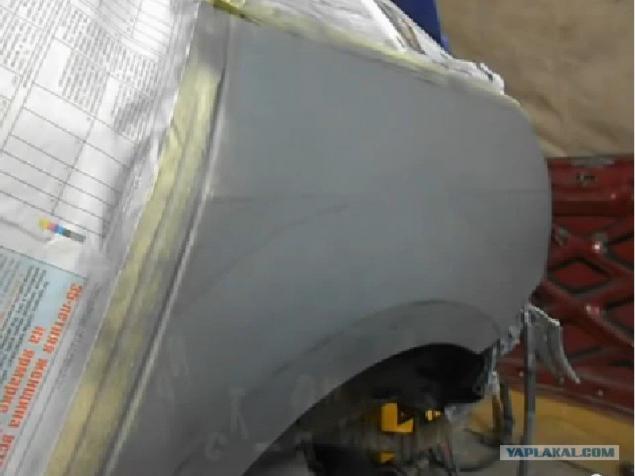 essence lies in developing and applying the most vyshkurivaniem shlifbruskom it with sandpaper. then visually becomes visible bumps / pits. and then you can work on finishing. More I then painted the
forum11/topic647590.html
become visible results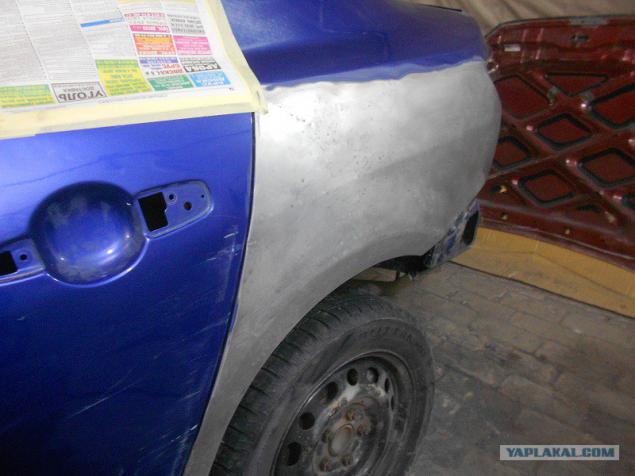 ...
...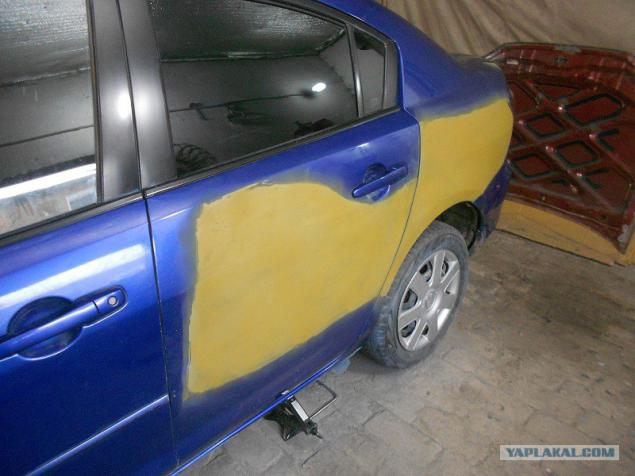 putty certainly necessary, but it will not exceed the thickness tolerances. I think for the car would be better. izsverlennye openings and several welds at replacement did not add to the longevity of cars.
because himself with paint brushes do not work, send a car to my friend the painter for preparation and painting, pre-sprinkling cans of acidic soil, so that the distillation of bare metal on the moisture came.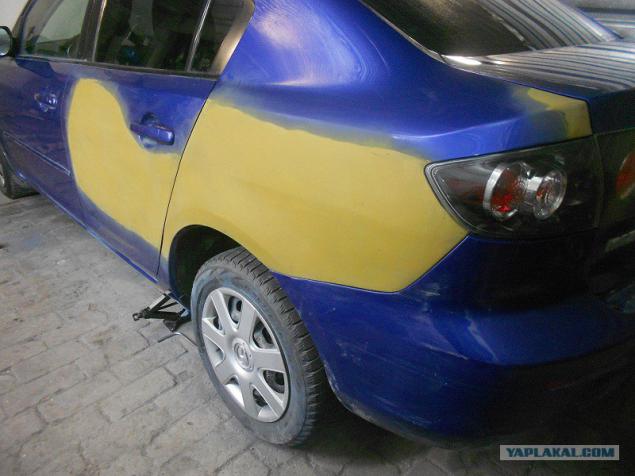 I have all
Well, the video itself. in time almost 30 min., but most in fast forward. I think will be more evident. all good
Source: