Look, it's Murat Khasenov - orphanage, and now a young flight attendant "Air Astana". While it is possible that this is the future Prime Minister of Kazakhstan. In any case, looking at his shining eyes and a smile, it's safe to say that the young man everything will be fine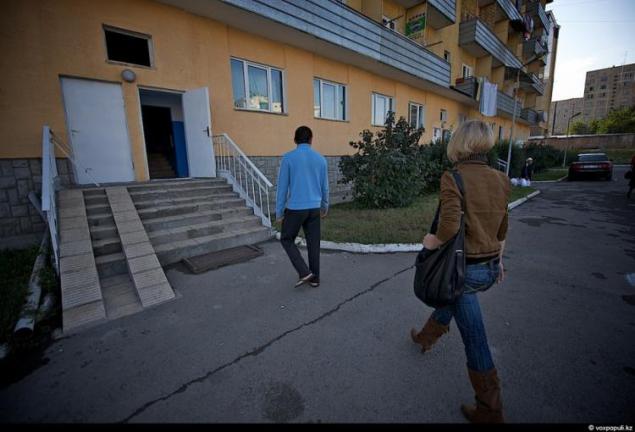 Murat we meet early in the morning, when he invited me to visit. In this house lived the former youth orphanages, which has nowhere to go. 125-room building is completely filled with young people who may be here to stay until 29 years 35,315,836
His no-frills room: bed, table, everything you need for everyday life. The only decoration - live plants that Murat grows himself.
 - I'm glad I grew up in an orphanage - he says. - When I was little, then watched as live "home". Some were drinking parents, some even had nothing to eat. And we, the orphanage, not strained: we had a place to sleep, we had three meals a day. The bad news is that people from children's homes are not designed for independent living. Many former orphans now dally, without education and nothing else can not except to drink and smoke a lot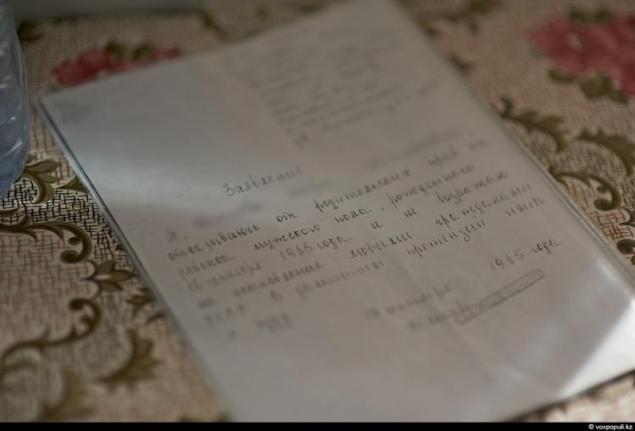 - I do not blame my mother, she abandoned me. I have no resentment. Who knows why she had to take such a step. Frankly, looking for her, wanted to at least look the way it looks, but when he learned that she has a family, he decided not to interfere in her life. This statement I showed the psychologist, the handwriting is determined that the mother was a literate man and a very beautiful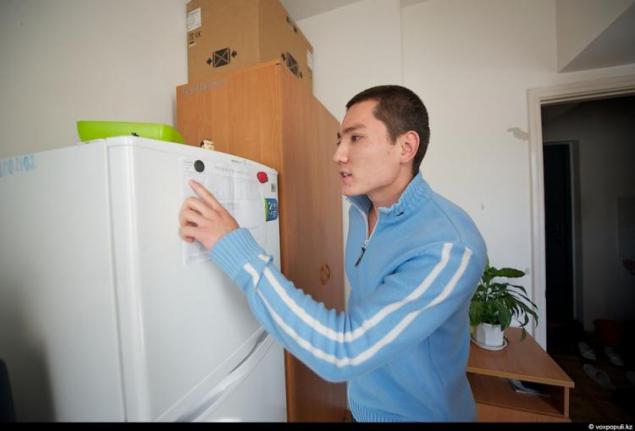 - Today will be a tough day, I have two short flight: Almaty - Kyzylorda - Almaty and Almaty - Astana - Almaty. Usually flight attendants operate one flight a day, but it happens and two short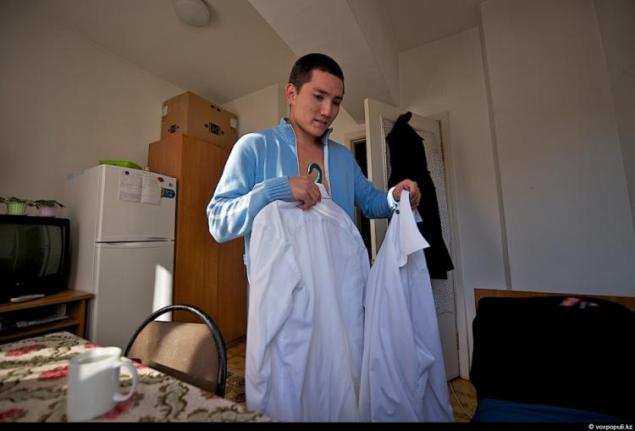 Dressing, Murat tells how was the flight attendant.
 - As a child I dreamed of flying. After graduating from University. Suleyman Demirel I had good English and my friend invited me to become Farouk flight attendant. I liked the offer immediately and I decided to try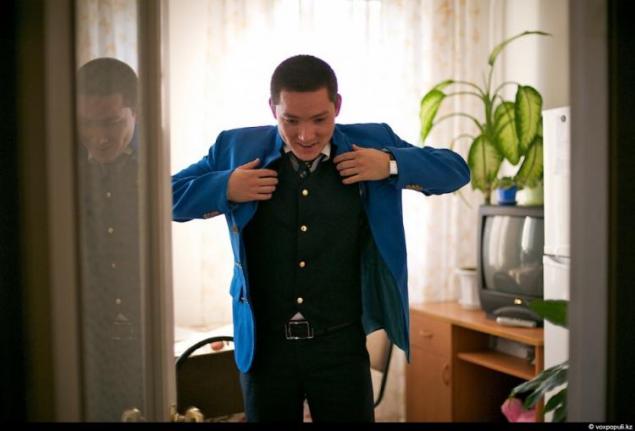 - After a year, I plan to take a sabbatical and go to England to do MBA. In general, I have big plans for the future - I want to become Prime Minister of Kazakhstan!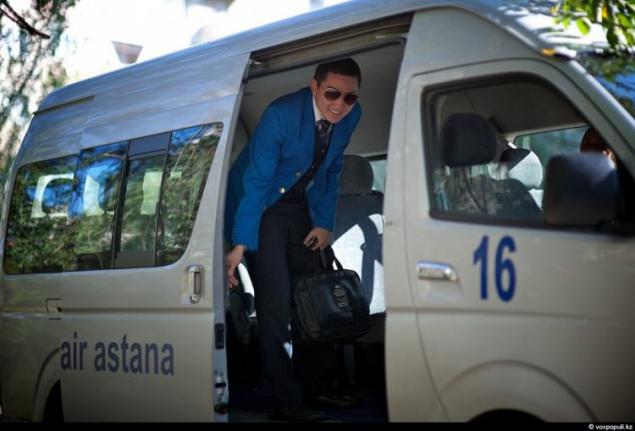 For Murat comes a company car. "It is time to hurry - said Murat, we can not be late for work!»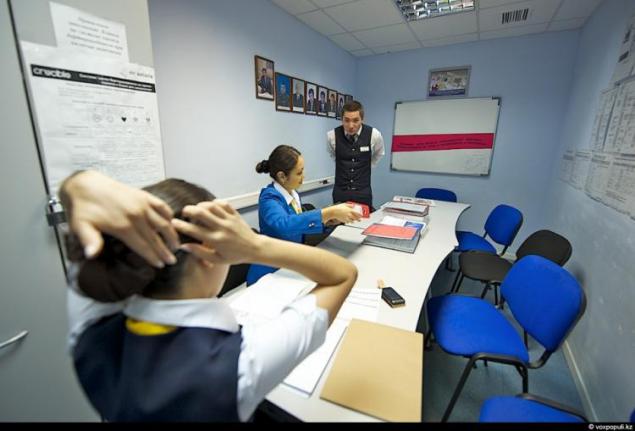 An hour later, in a special briefing room should meet the whole team, where the senior flight attendant checks the documents of all instructs, allocate responsibilities, preflight checks documentation stewards, knowledge Sonderkommando, specifies the location of each of the crew members on board and check their appearance
On this day, Murat will be in the position of PY (servicers economy class)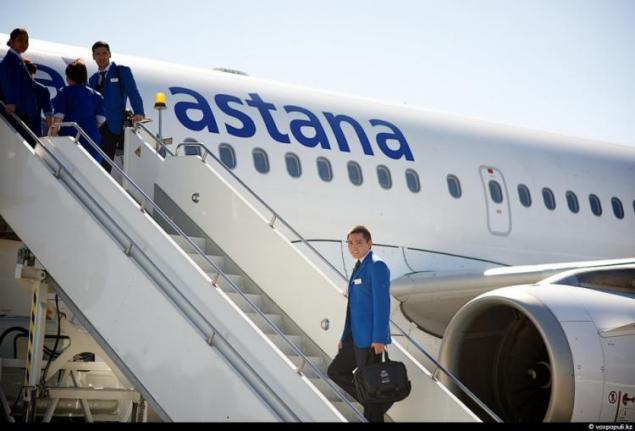 After passing the pre-medical examination, passport control and personal examination Murat coming on board the Airbus A319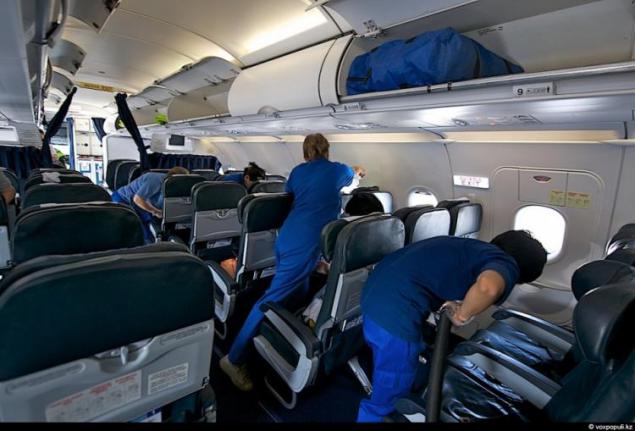 At this time the interior is prepared for the new flight. While waiting for passengers boarding, cleaning service staff lead all order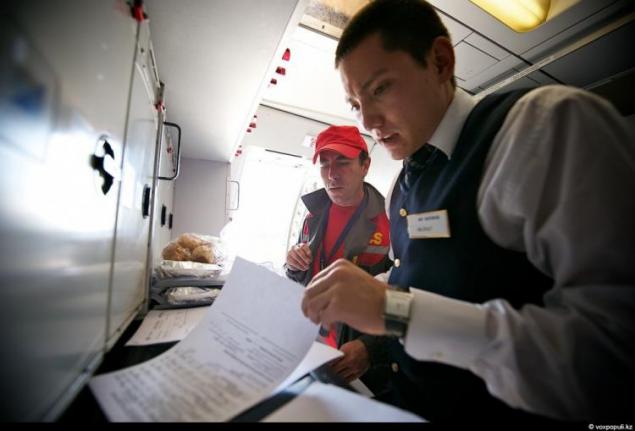 And Murat gets to work. The first step takes a load of catering and sign the waybill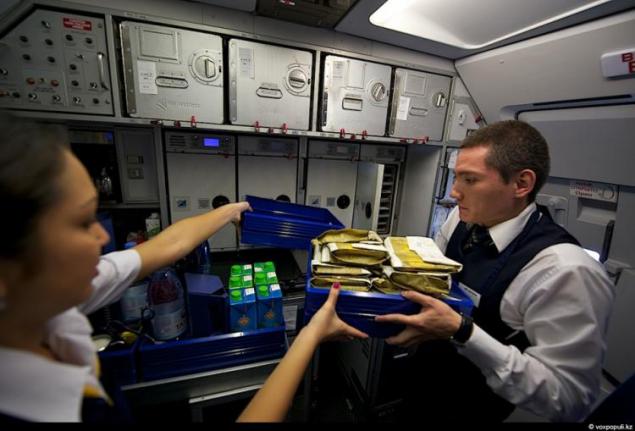 Due to the delay in the aircraft cabin crew is only 40 minutes to prepare instead of a hour, so all in a hurry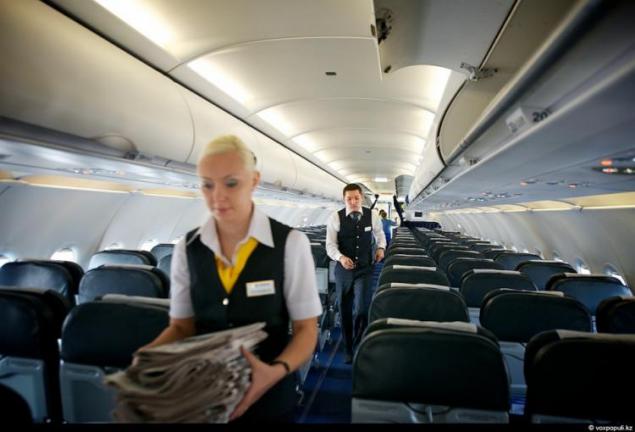 - I remember my first flight, I was late for 15 minutes, but since I was new, I was forgiven. Came on the flight red with emotion, did not know what to begin, so I was given to start unpacking pack tea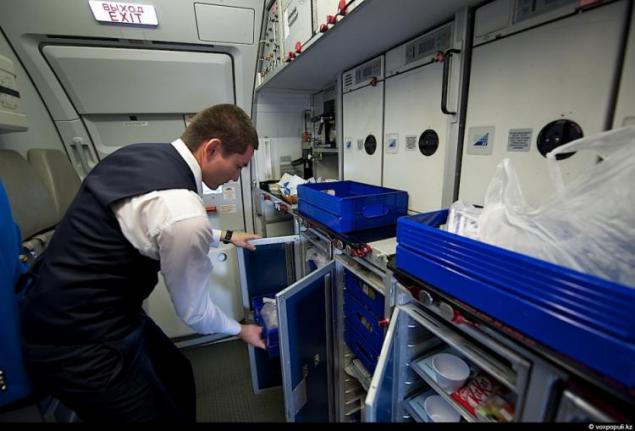 - It is now, two years later, I can do my job with my eyes closed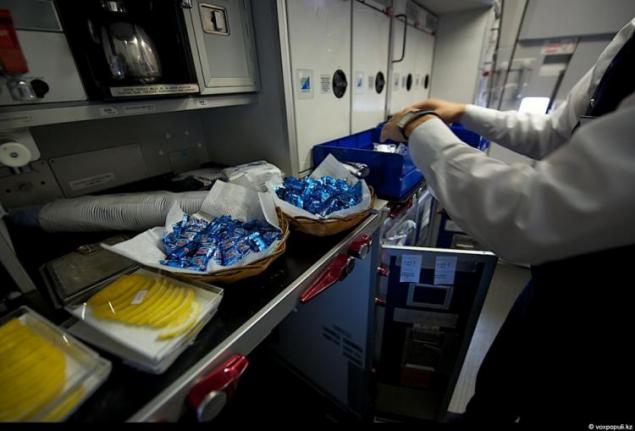 Before landing a few minutes left, still need to get a drink, to prepare the dishes, put all on the cart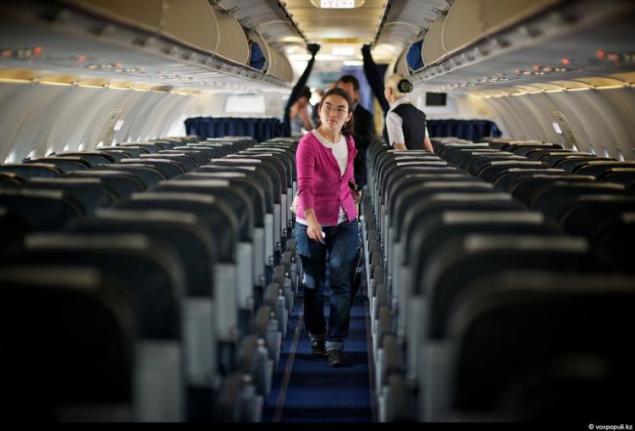 And here is the first passengers!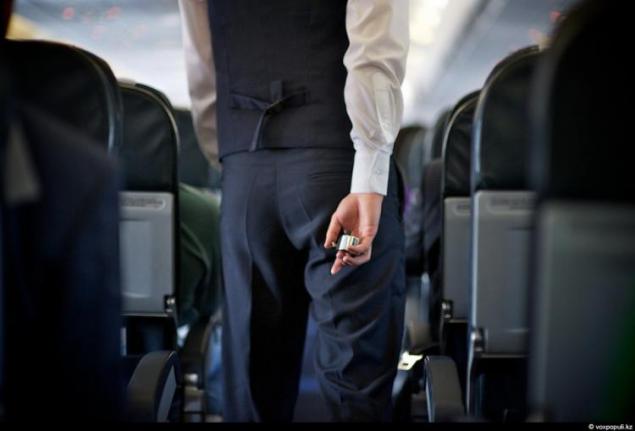 Murat mechanical counter will count the passengers in the cabin. The idea of ​​using a convenient counter employee owned "Air Astana" Anastasia Ivkina who spied this innovation on European flights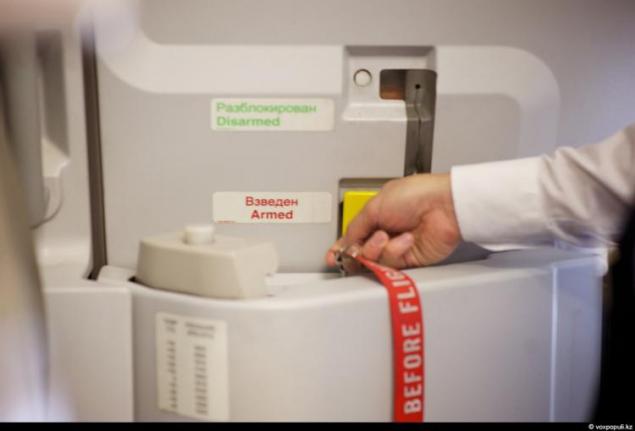 The duties also included Murat translate the door to the "automatic" in case you need during an emergency evacuation. In this position emergency chute inflates and automatically ejected when the door is opened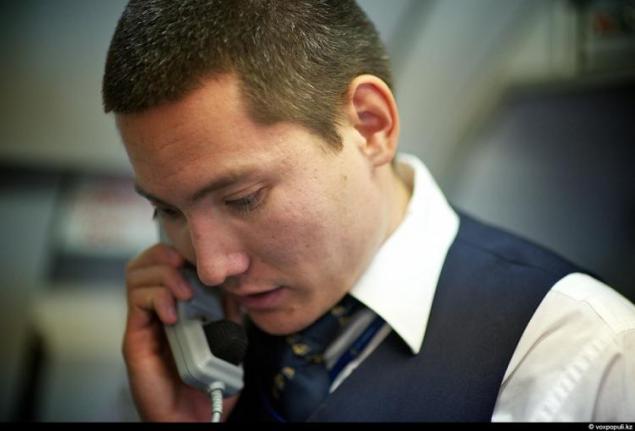 Murat informs the pilot on the phone about the readiness door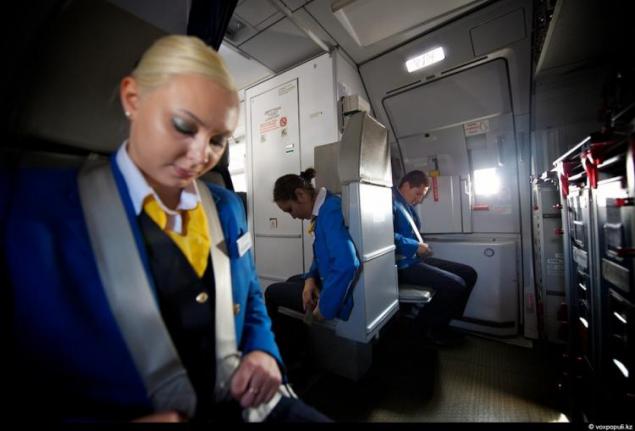 Beep, informing the crew about the need to take their seats and buckle seatbelts
Look, it's Murat Khasenov - orphanage, and now a young flight attendant "Air Astana". While it is possible that this is the future Prime Minister of Kazakhstan. In any case, looking at his shining eyes and a smile, it's safe to say that the young man everything will be fine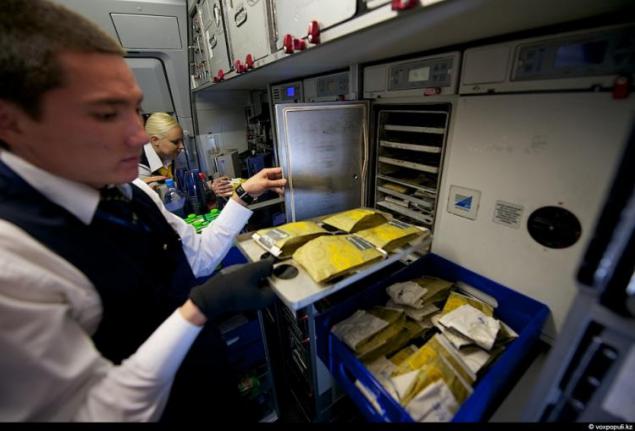 Since April 2009 all short flights "Air Astana" replaced hot meals in economy class on hot sandwiches.
 - To be honest, this solution is much easier for us to work. During the entire flight, which lasts 1:20 minutes, we were unable to serve all passengers, - says Murat. - Only on takeoff and landing takes 20-30 minutes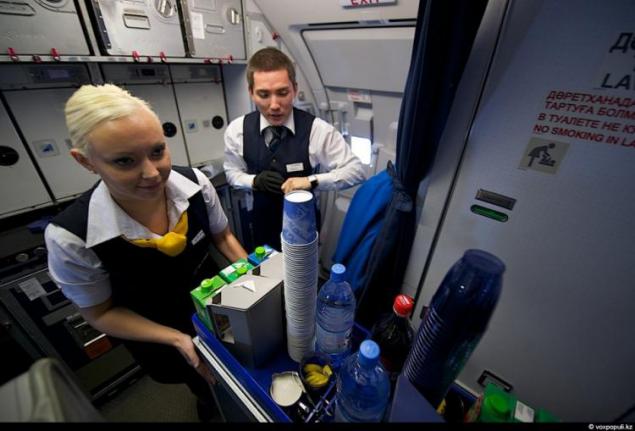 - Short flight still complicated by the fact that we do not have extra time, so we have to get up during takeoff, when the aircraft has not yet adopted a horizontal position. Walk around the cabin at this time is very hard, it feels a lot of pressure on your feet. For me, as usual, but do not imagine that girls feel. Favorite flights - it Almaty - Moscow, Almaty - Aktau because of the duration of the flight, to work without stress, without haste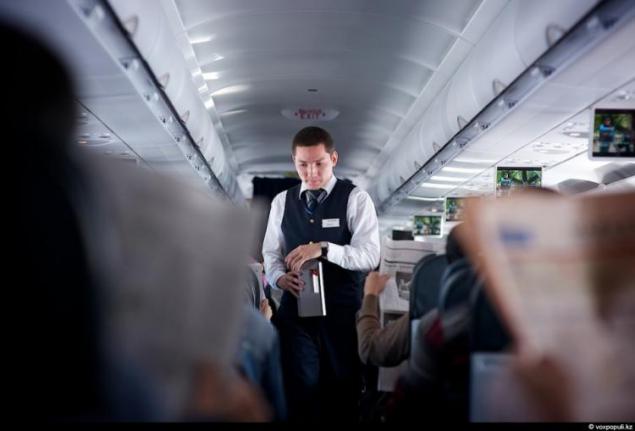 - The most important thing in our work - is the service. I remember there was a case when a passenger was flying business class to the meeting, but at the last minute announced that, for technical reasons, instead of the Airbus fly Fokker. Flight time increased, and on the Fokker otstutstvuet business class. Passenger very upset, it was possible to understand, I had to use all their professional skills flight attendant to somehow make amends company. I tried to make it the most comfortable flight, and in the end he thanked me. Here's the case, I believe was a test for me, which I was able to cope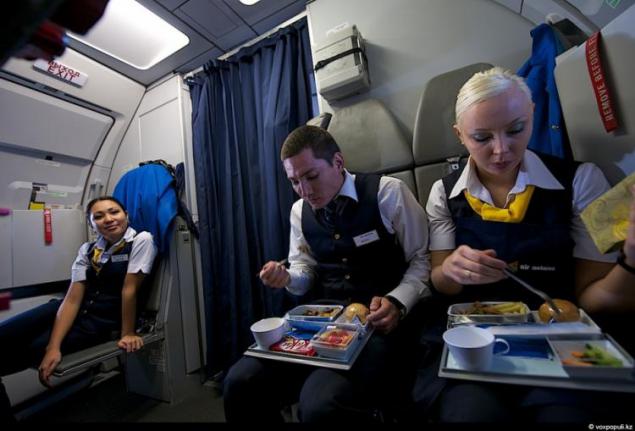 When all things are done in teams have time to eat. Power for the flight attendants brought separate. If a passenger in a short time trip just a bite, then stewards now lunch time, after which they all day on my feet again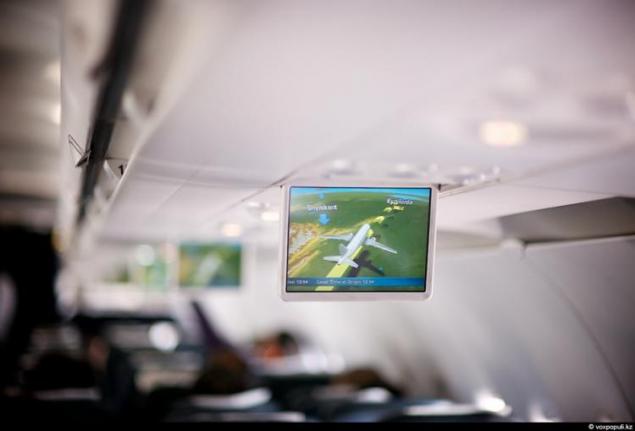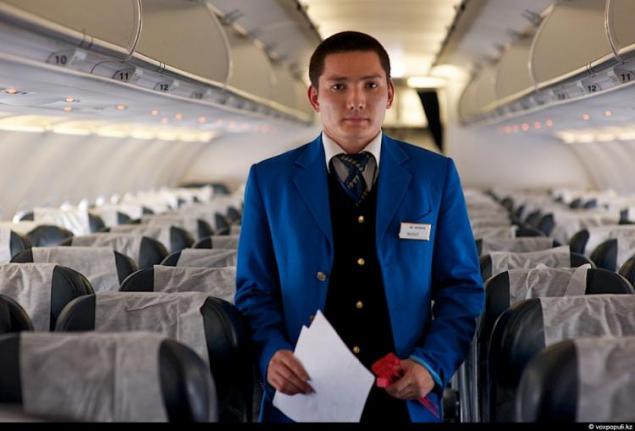 - The flight went well, - said Murat. - After landing, passengers were satisfied. At the same plane we return to Almaty, and then immediately fly away to Astana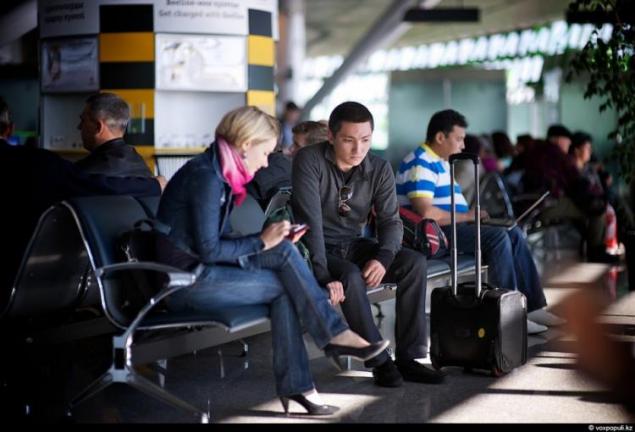 Once a year, the flight attendants "Air Astana" improve their skills in the training center "Condor" in Frankfurt. "Now I fly only on Airbus and Embraer, - divided Murat. - This training will give me the opportunity to fly a Boeing »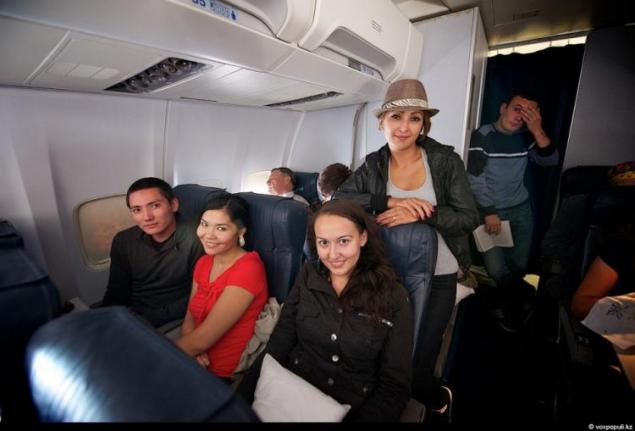 With him on a training flight attendants fly another 14 "Air Astana»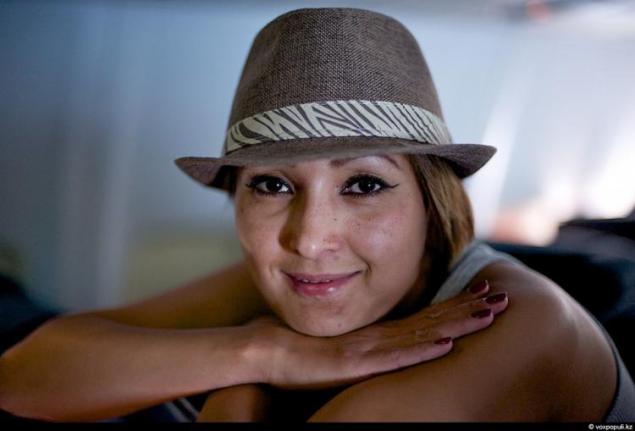 Lyazzat: "Murat, we performed several flights, he is a very nice person, sociable. On flights tries to girls do not do heavy work, always helps us »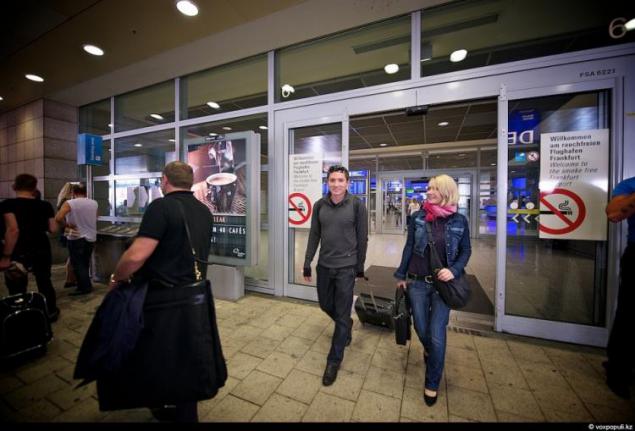 Before flying to Almaty was rainy and cold, but in Frankfurt was very warm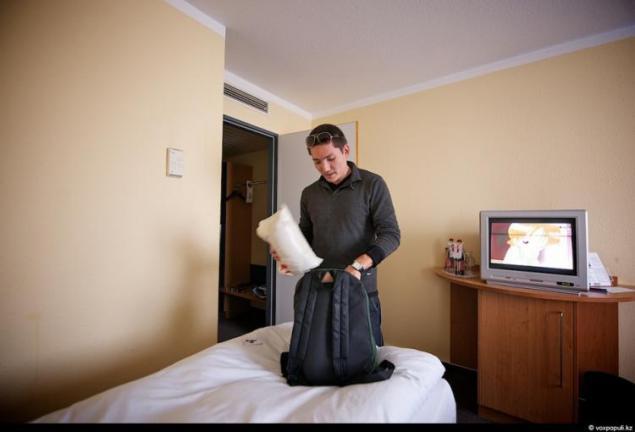 After the arrival of better sleep, tomorrow day training
Look, it's Murat Khasenov - orphanage, and now a young flight attendant "Air Astana". While it is possible that this is the future Prime Minister of Kazakhstan. In any case, looking at his shining eyes and a smile, it's safe to say that the young man everything will be fine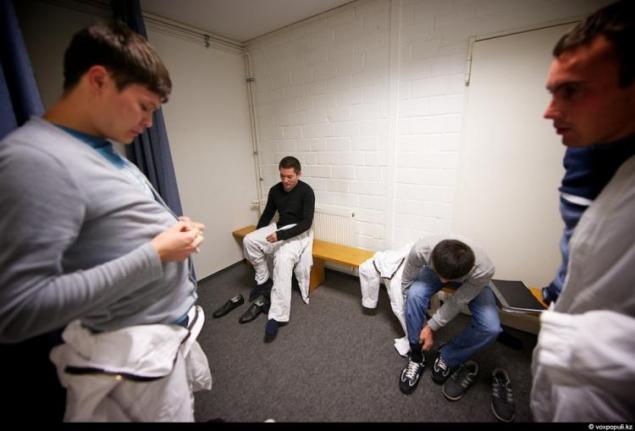 Morning at the training center "Condor". At the beginning of the flight attendants put on a special form for training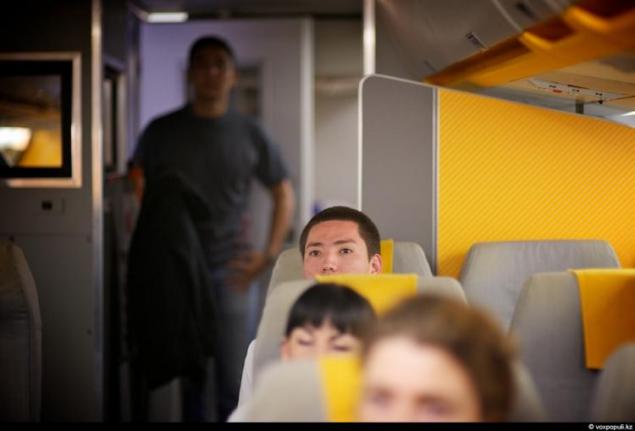 - Last year, we were already here - says Murat. - But it is also interesting. This year we will go through training and reinforcement dezarmirovaniyu (opening and closing) doors, evacuation and fire fighting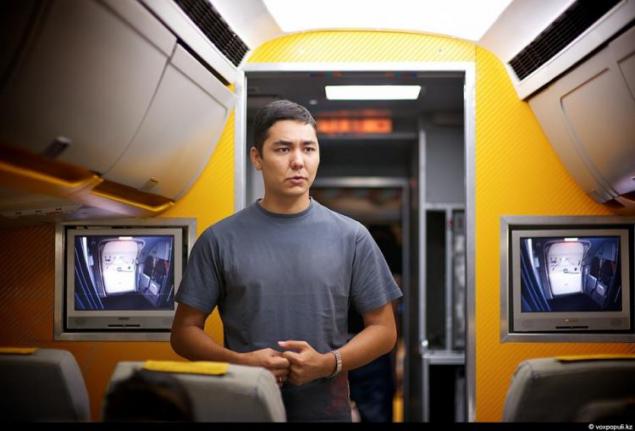 Training takes place in a simulated Boeing 757 and Boeing 767. Coach Nurmagambetov Menjou explains flight attendants challenge course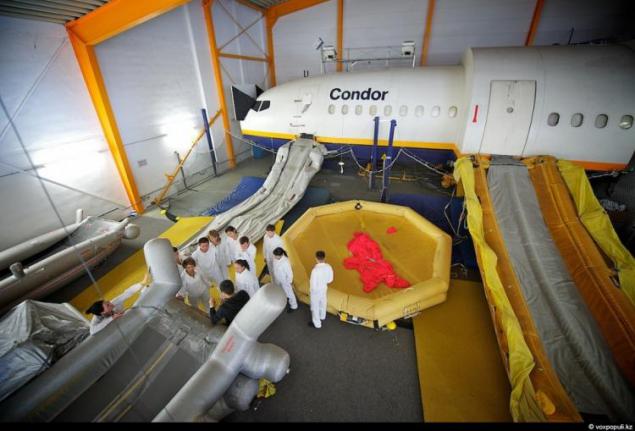 Training aircraft is two times more than the real Boeing. Therefore more profitable for airlines to take his flight attendants in the existing training centers than buying your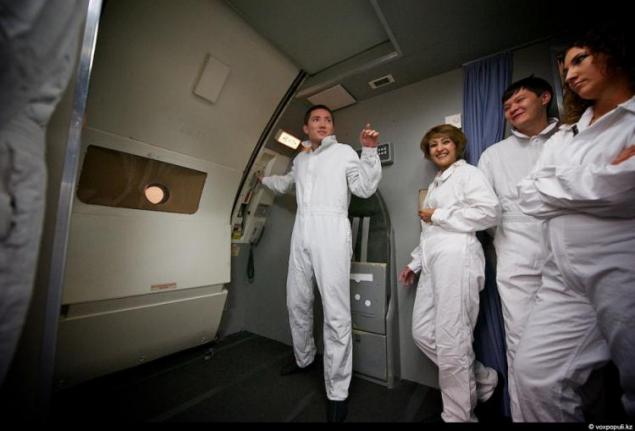 - Once the command is received on the evacuation, you must first inform the passengers about it, - reports the coach Murat. - After the run up to the door, to protect yourself, make sure that the door is in the position "automatic" ...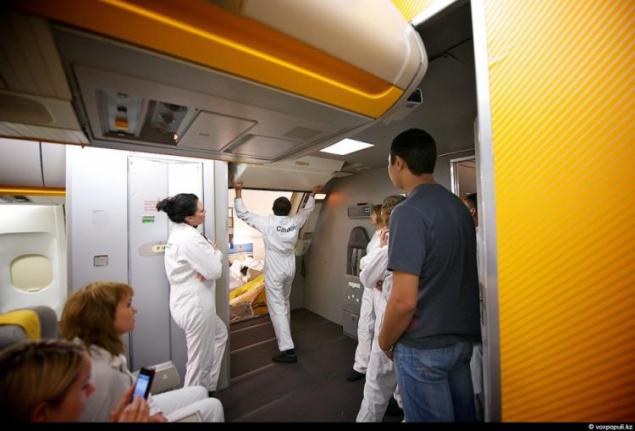 Aircraft doors weigh about 300-400 kg, even if it is automated, raise a door is not so easy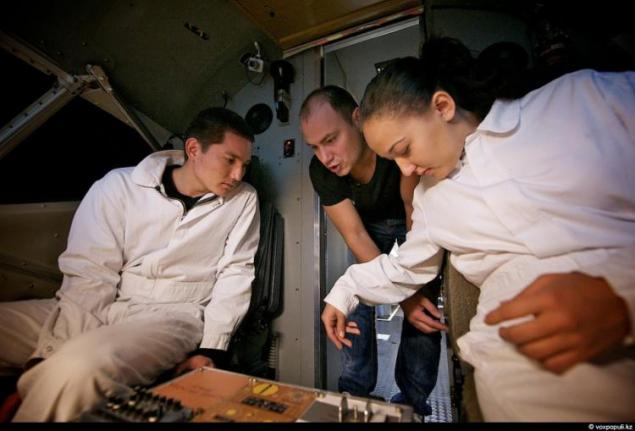 Coach Vadim Akhunov instructs young flight attendants how to evacuate the pilot unconscious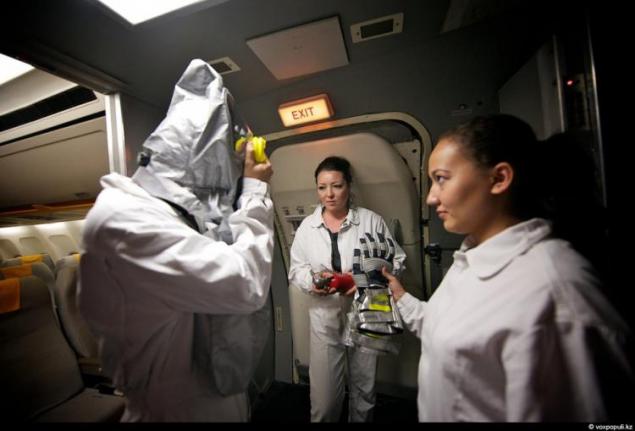 The most important part of the curriculum - the study of possible extreme situations. Flight attendants are taught to use fire extinguishers, smoke protection masks, oxygen cylinders. The latter are used in practice, when the passengers happen heart problems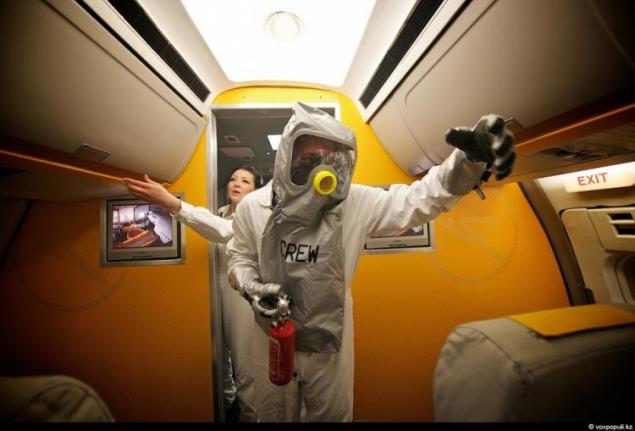 Flight attendant must have not only a solid stock of knowledge and practical skills, but also have a strong, decisive character. At the same time, such qualities as contact, endurance and tolerance will help in dealing with passengers. Moreover, the flight attendant should be able to make decisions quickly, discreetly and quietly to behave in emergency situations, as was his planned action can save the lives of passengers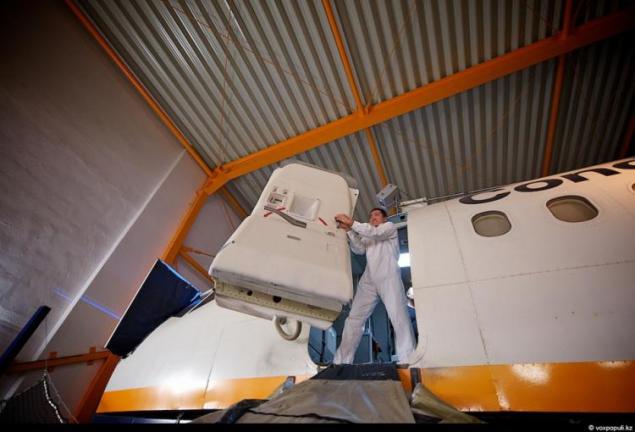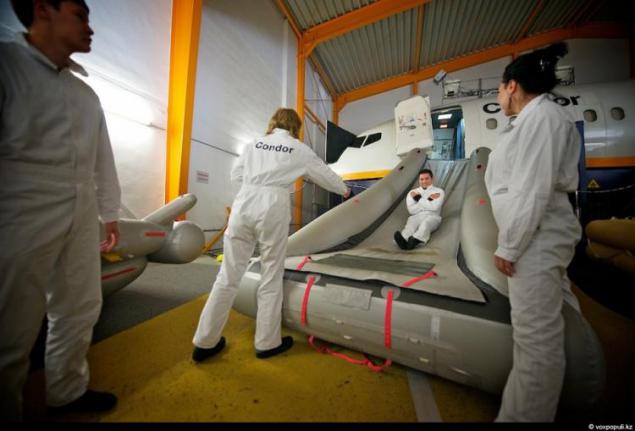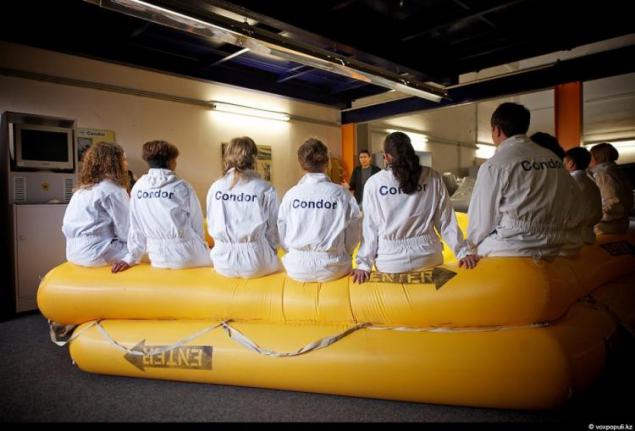 With inflatable slides passengers get into a lifeboat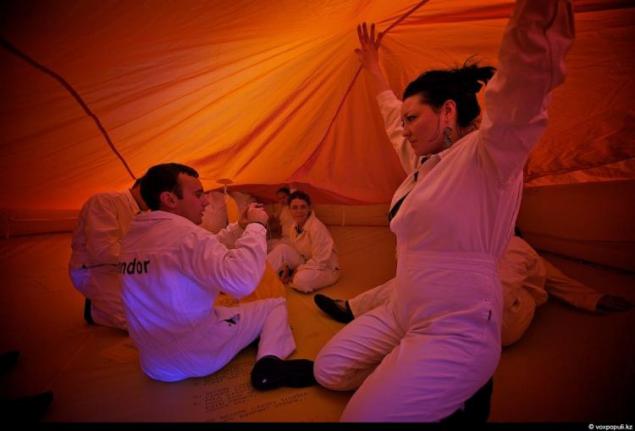 And there already served its awning from possible rain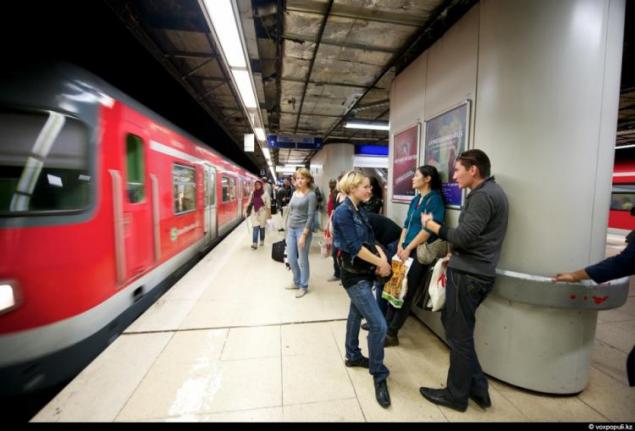 Training lasts only a few hours and ends on the same day. Prior to departure, have a few hours to stroll around the city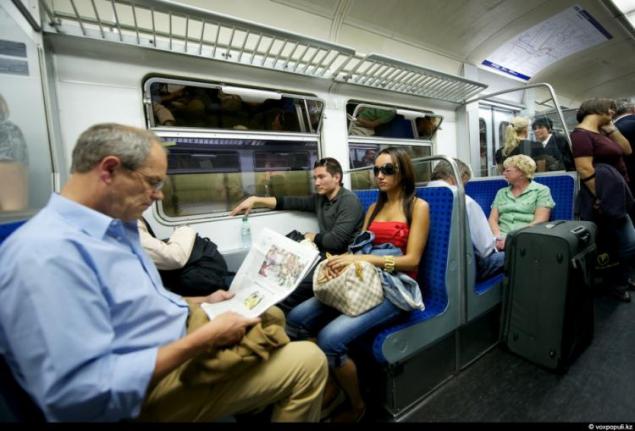 - I like the people in Frankfurt, - says Murat. - They are more sociable and open. Sometimes there are interesting personalities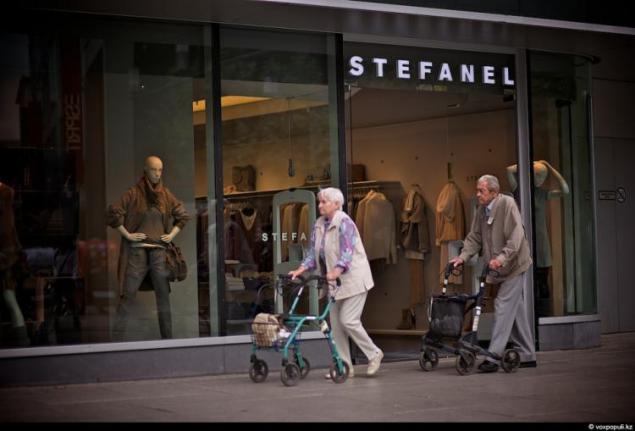 - The town itself is very clean and development. One can see that everything is done for people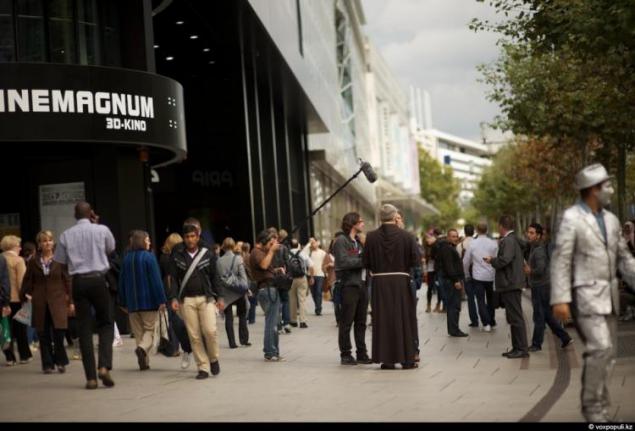 Look, it's Murat Khasenov - orphanage, and now a young flight attendant "Air Astana". While it is possible that this is the future Prime Minister of Kazakhstan. In any case, looking at his shining eyes and a smile, it's safe to say that the young man everything will be fine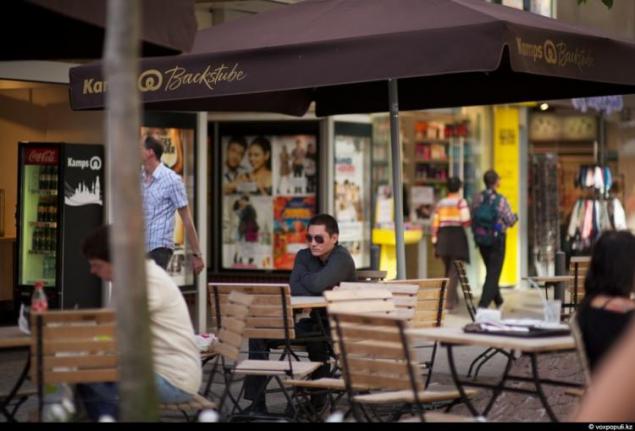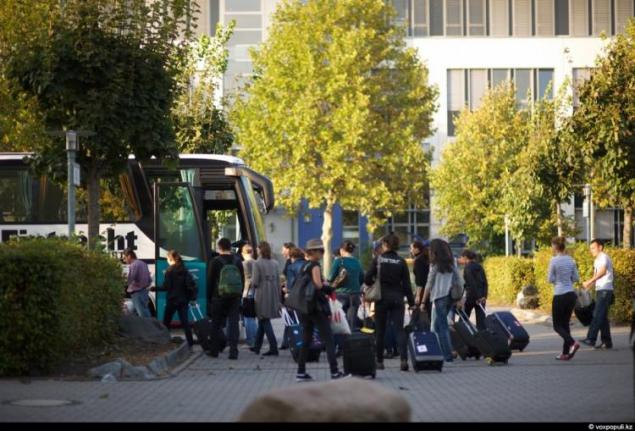 Time to go home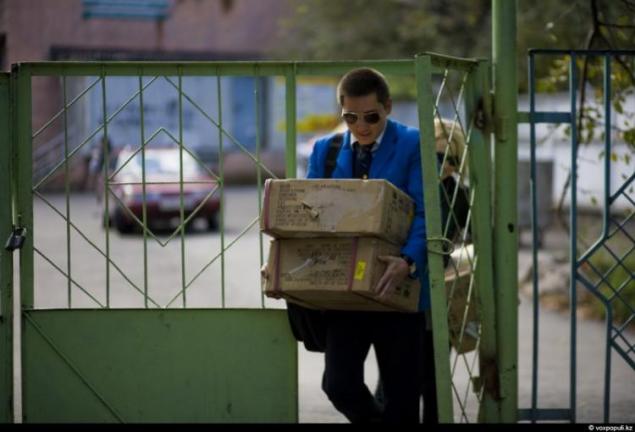 A few days later Murat came to the orphanage home, where he grew up]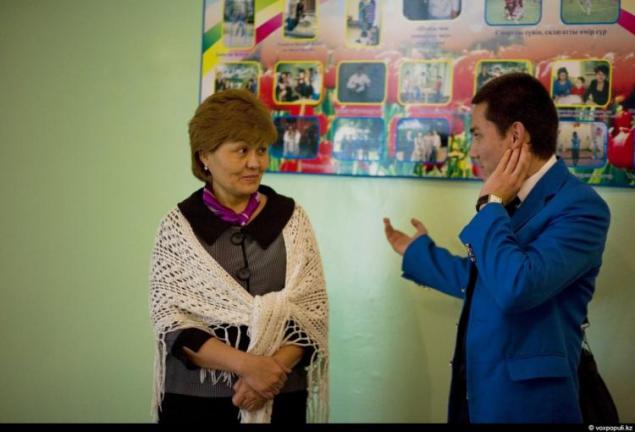 According to him, and he went home and interior, changed and educators.
Look, it's Murat Khasenov - orphanage, and now a young flight attendant "Air Astana". While it is possible that this is the future Prime Minister of Kazakhstan. In any case, looking at his shining eyes and a smile, it's safe to say that the young man everything will be fine
 - The teacher we call "mother", and in all the years in an orphanage for her to get used much, so it's hard to worry if teachers change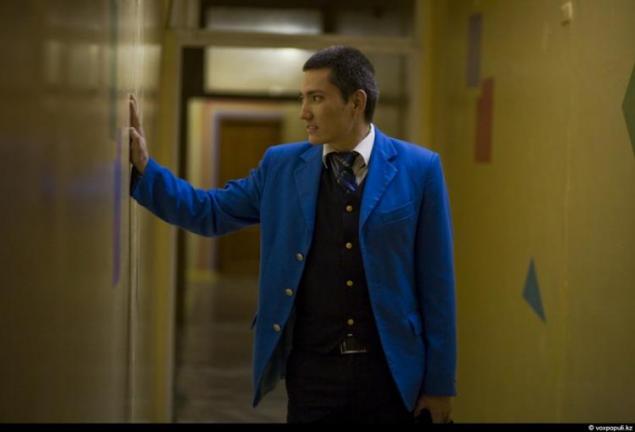 - In 12 years, I wanted to run away from the orphanage. Tired of everything. The same people for 24 hours in a row, the same routine. I wanted to see life on the other side of the fence. And along these corridors I ran when I was a kid. Who would have thought that 11 years later I come here in beautiful shape ...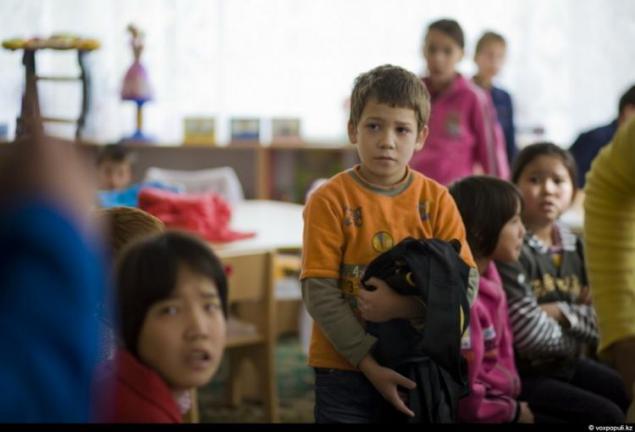 Murat comes to the children's group. In these children, he sees himself as a child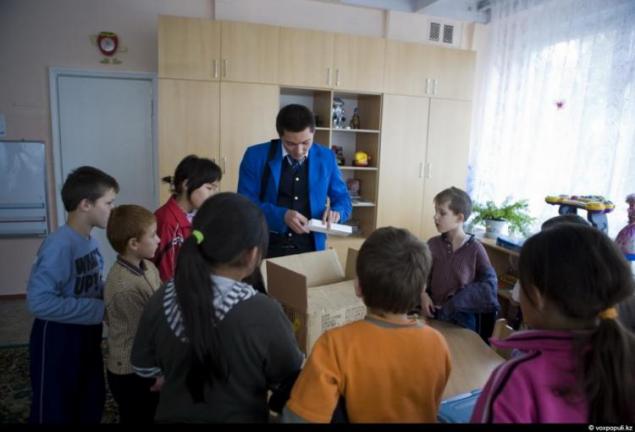 Murat gave each child souvenirs in the form of an airplane. The children were very pleased to see a man in uniform. But according to our hero, today's children are not as sincere as children were in his time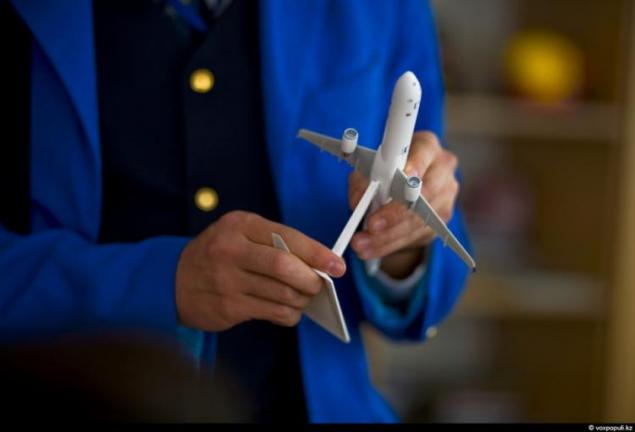 - We were easier when we came strangers, we did not expect anything from them. Today I saw other children, children who do not live their lives, and who are brought to the commission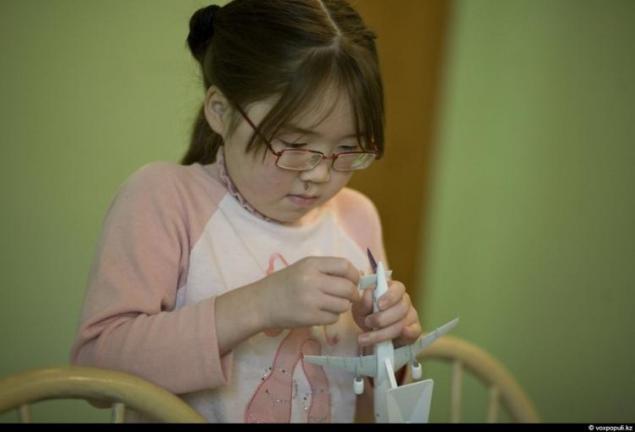 Ainur - A student in my group. Wants to be a doctor. Wants to help people
Oleg wants to be a builder. Her dream is to build a big house like SpongeBob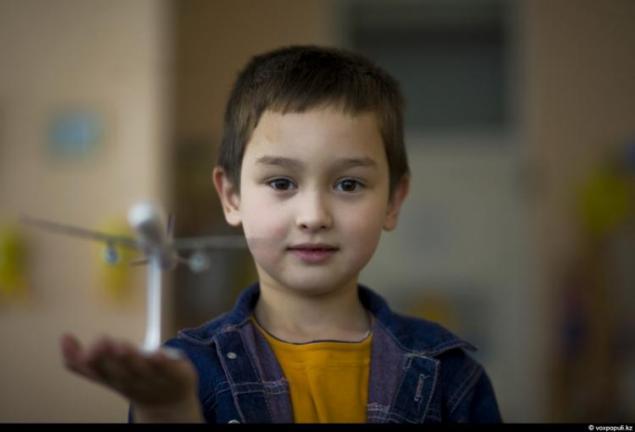 Dima likes to draw and sing. He likes the group "Degrees"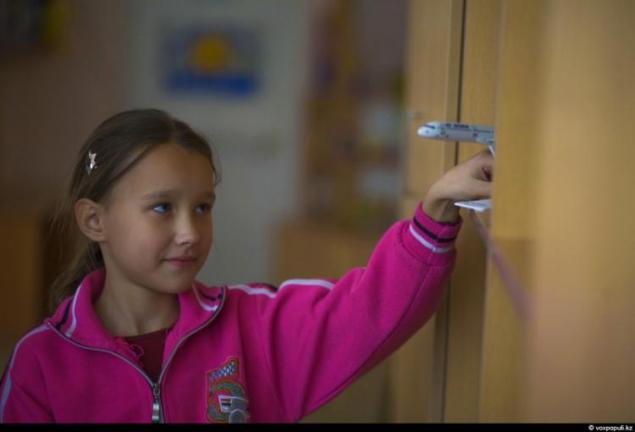 Natasha wants to be an interpreter. Loves the English language and in the future wants to live in America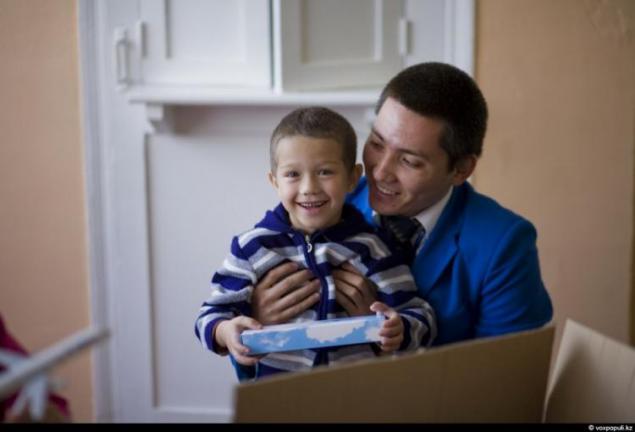 Vlad wants to be a pilot. Gift Murat proved very useful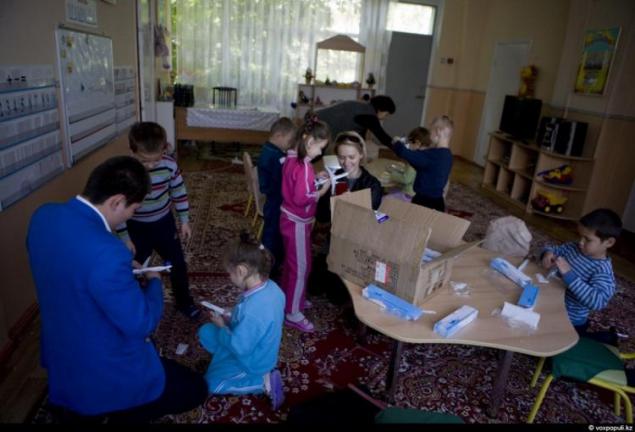 In the group of Murat once had 15 children. There are about six friends, with whom he communicates. None of them do not have a permanent job, sometimes they work part time at a construction site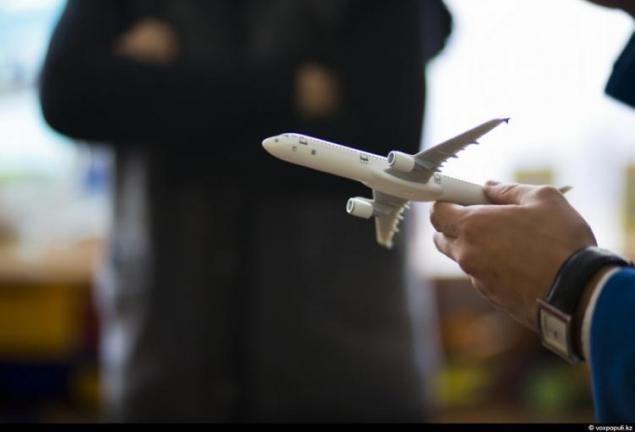 After leaving the orphanage, Murat was living in a dormitory of the University, where he studied.
 - I spent more time studying. Wanted to get a higher education. In front of me was a choice - which way to choose life. I, too, could become an alcoholic and a drug addict, if I did not believe in his dream. And I would like to see these children, too, believe that all comes true. Now I know for sure ...