It is well known that fashion is a fascinating kaleidoscope. Current trends tend to come back after some time. And if we talk about basic things wardrobe, they never lose their relevance.
Peek good ideas retro images that inspire so far, you can have secular fashionistas, including well-known model and actress.
Kate Moss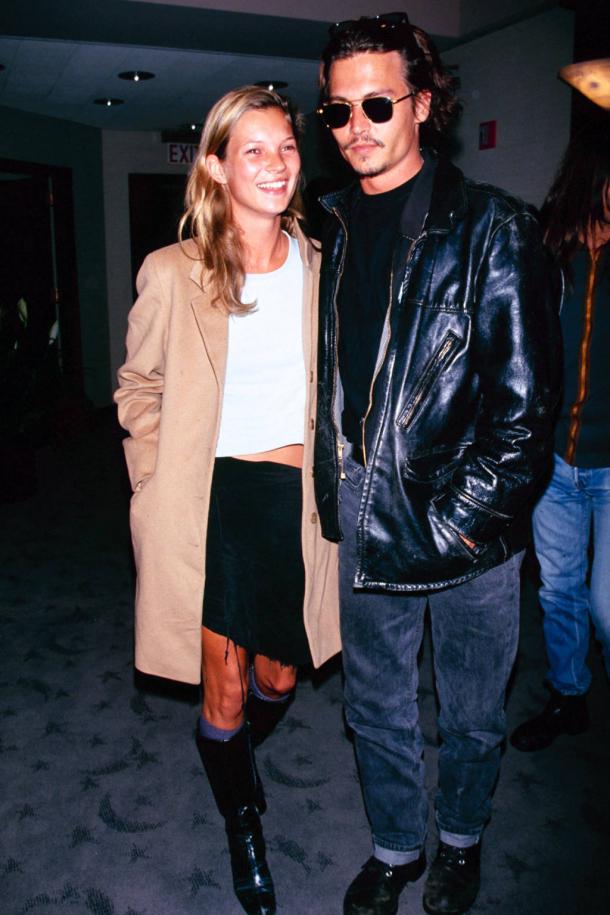 Black asymmetrical skirt and classic cashmere coat noble sand shade - a great way for everyday life.
The best examples are perfectly tailored cashmere coat can be found in the collection of the off-season from the American designer Michael Kors.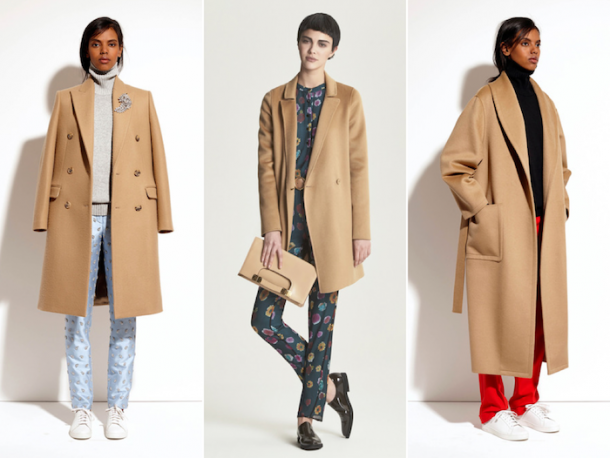 Michael Kors, Pre-Fall 2014
Naomi Campbell
Dress in the style of lingerie may look very tempting, but make it a little more relevant to everyday life can urgent in the coming spring and summer fashion season midi-length.
Max Mara, S / S 2014
Mira Sorvino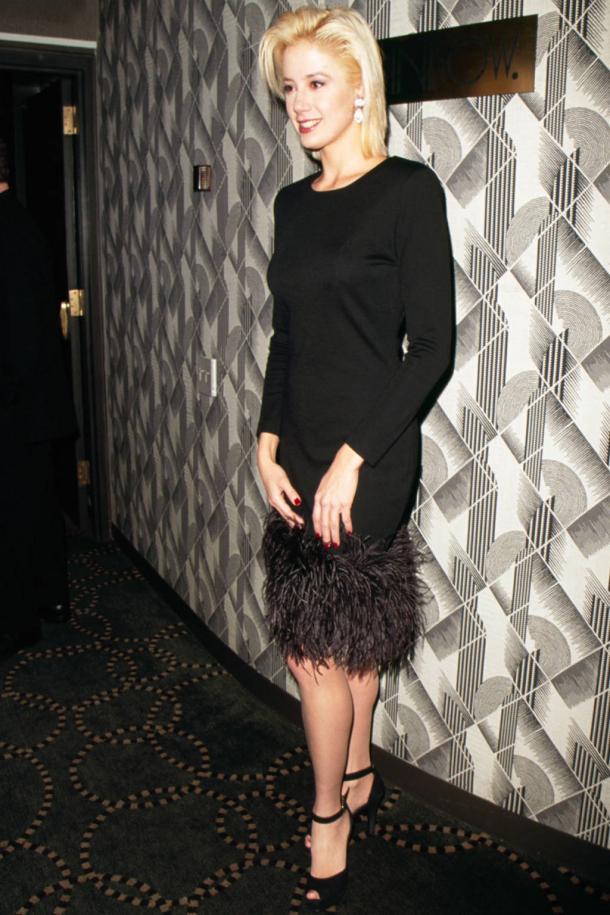 An elegant combination of minimalist design trimmed with feathers air, the perfect cocktail option for the publication. Original and extremely important!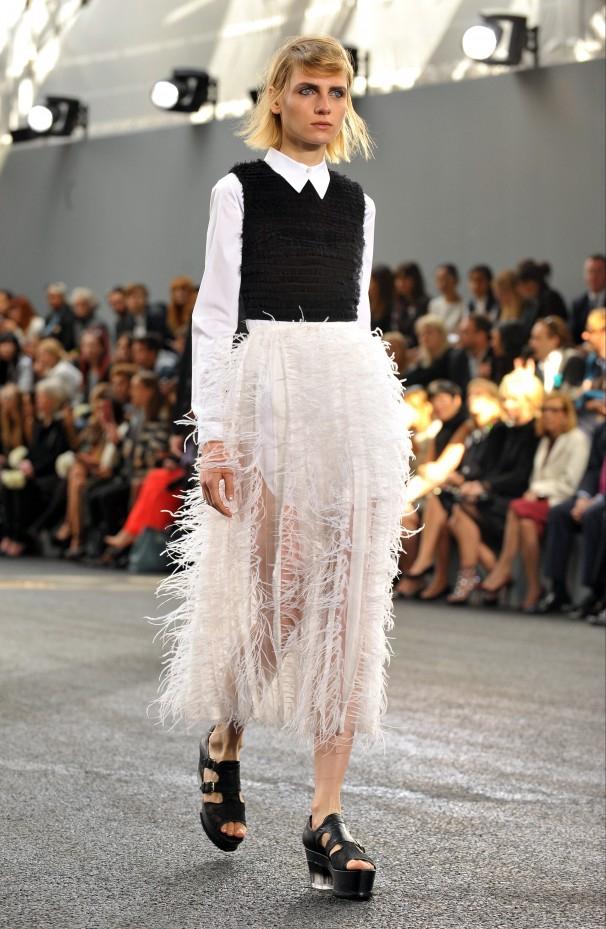 Erdem, S / S 2014
Gwyneth Paltrow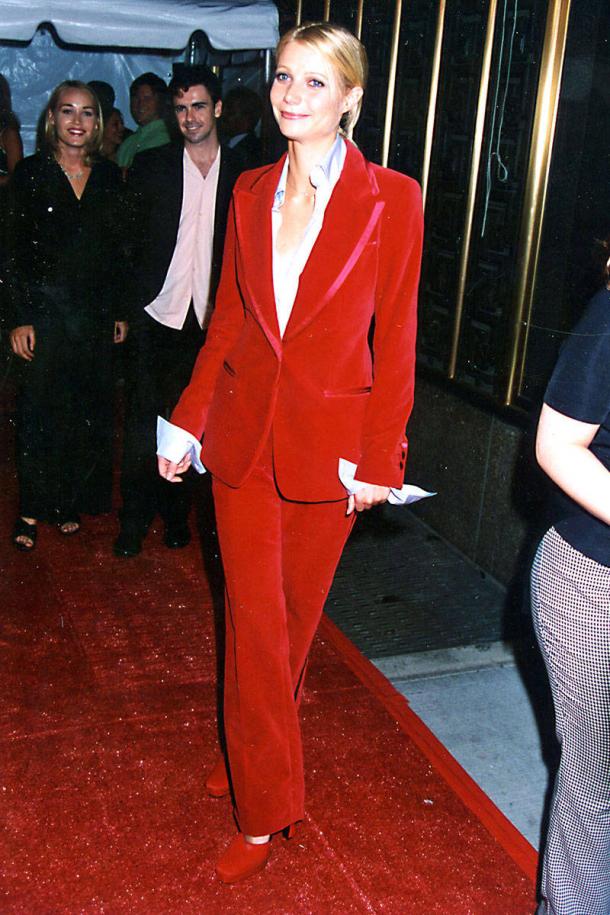 Style icon status firmly entrenched for actress Gwyneth Paltrow. Perhaps it is her successful first steps, such as the image in a perfect pantsuit in the spirit of a young Tom Ford during his work with the French house of Yves Saint Laurent for Rive Gauche, have laid the foundation for today's style. Fatal red is the best decorated platinum blonde!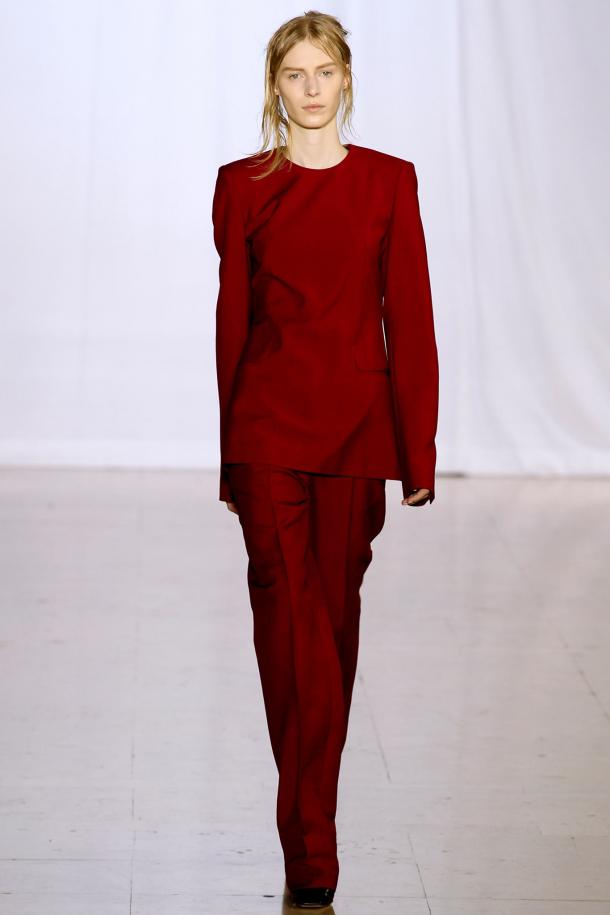 Maison Martin Margela, S / S 2014
Cameron Diaz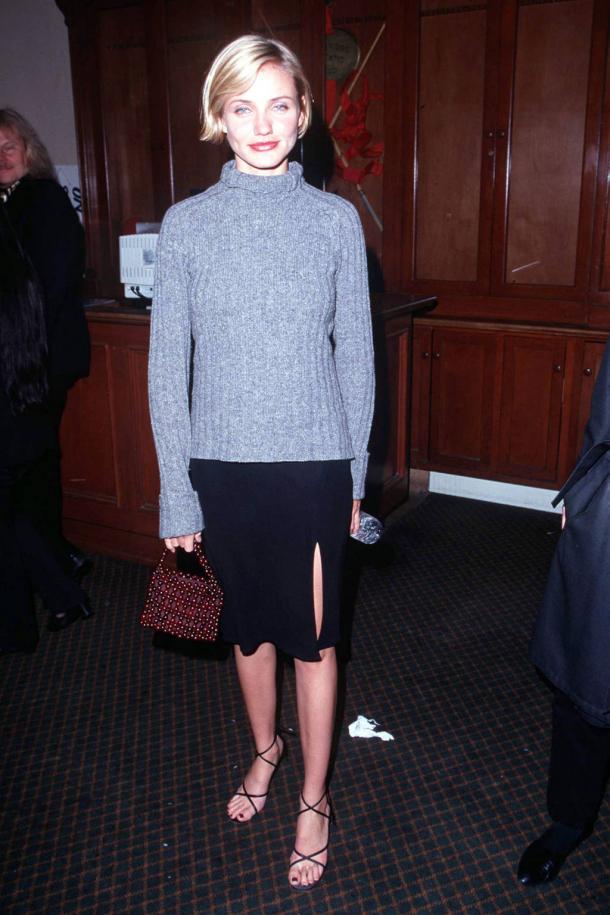 Another Hollywood actress Cameron Diaz gives the example of a highly relevant way - a set of warm cashmere sweaters and classic black pencil skirt.
More lightweight sweaters noble shades of fine wool, complete with skirt length midi suggested Christopher Bailey at Burberry Prorsum fashion show spring-summer 2014.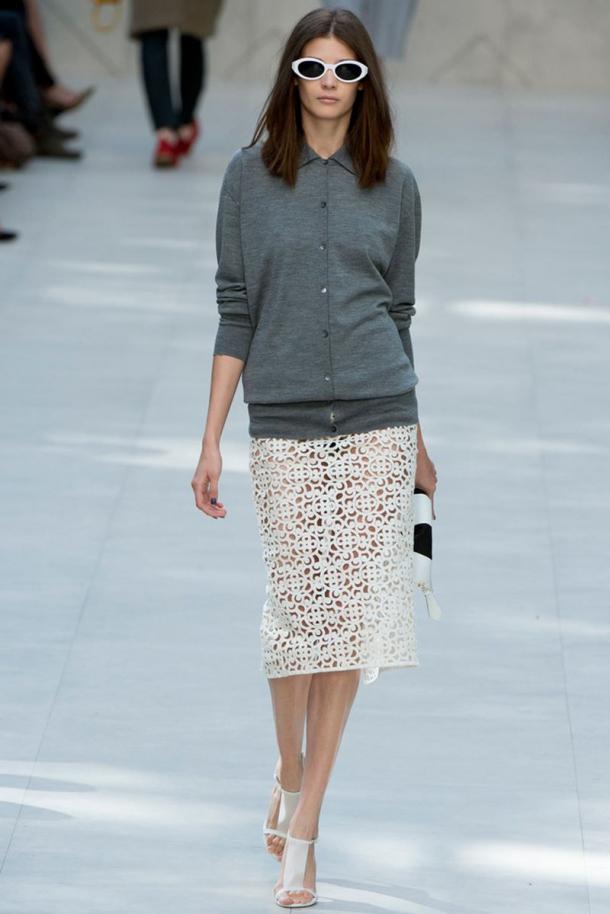 Burberry Prorsum, S / S 2014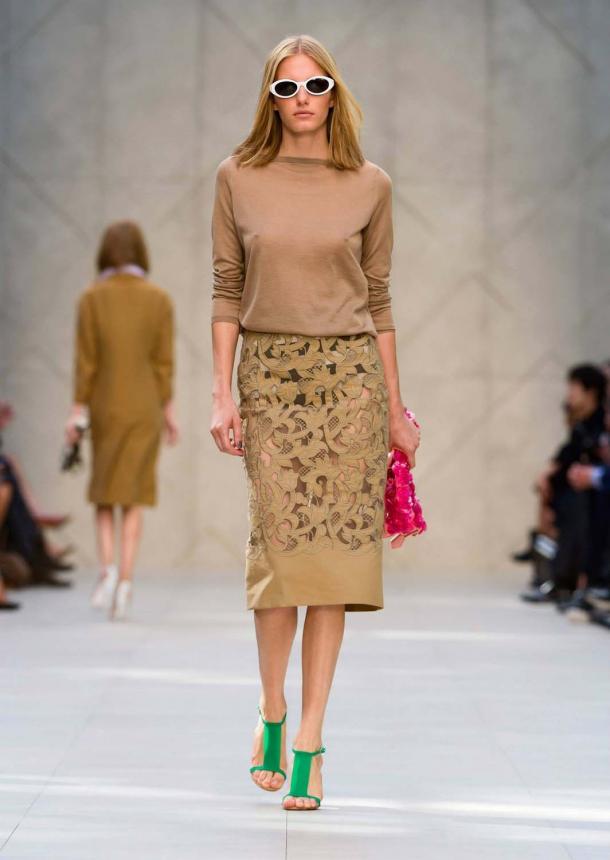 Burberry Prorsum, S / S 2014
Claudia Schiffer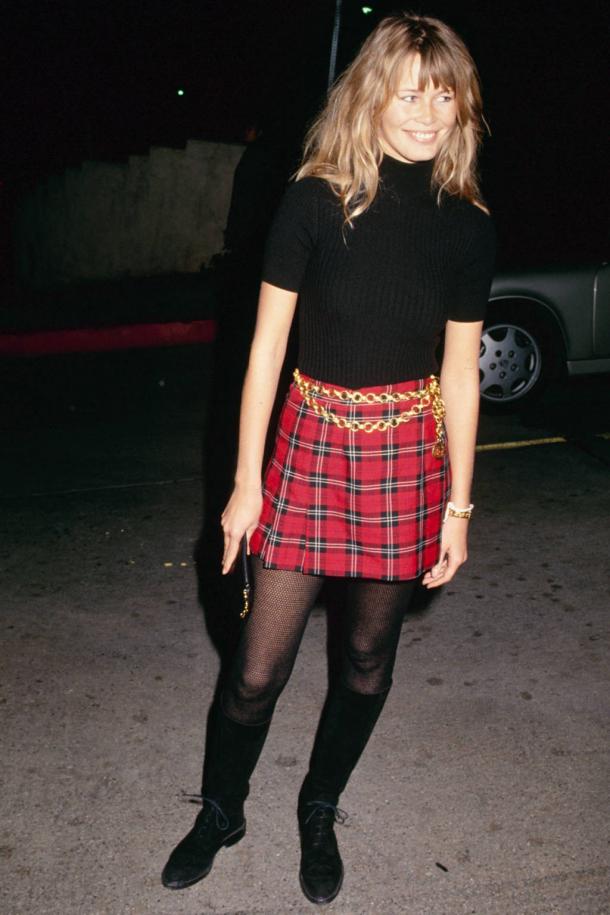 Long legs main advantage of a top model. Claudia Schiffer has confirmed this by betting on a mini-skirt in a cage. Her image again looks modern, given that the cell for several consecutive seasons confidently holds its position in the top trendy prints.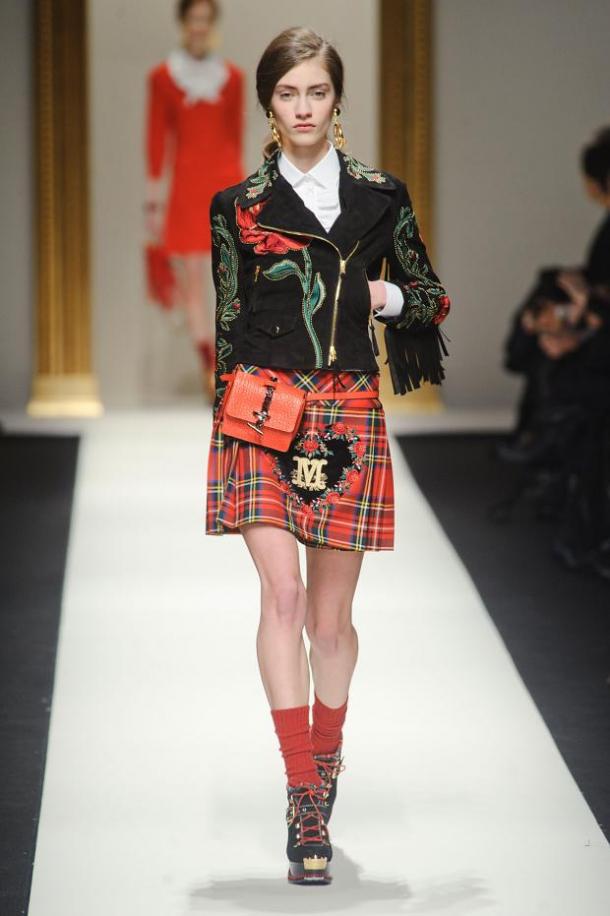 Moschino, F / W 2013-2014
Gwyneth Paltrow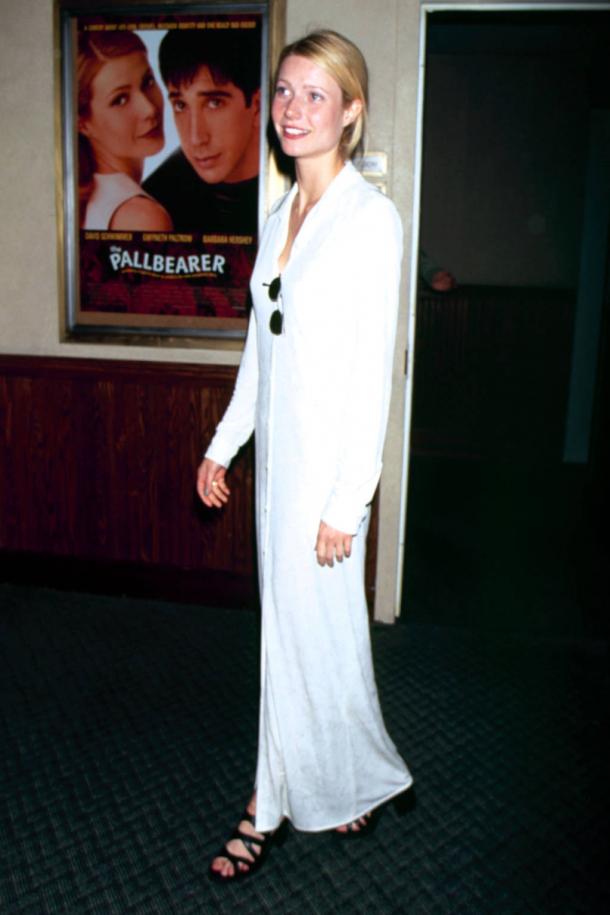 Again, the image of Gwyneth Paltrow is worthy of imitation. Great interpretation of current-day dress-shirt. The actress opted for a white maxi version.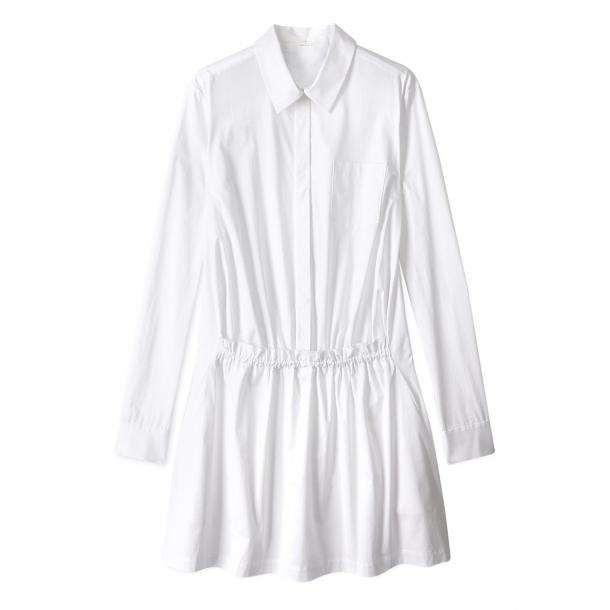 Thakoon Addition, S / S 2014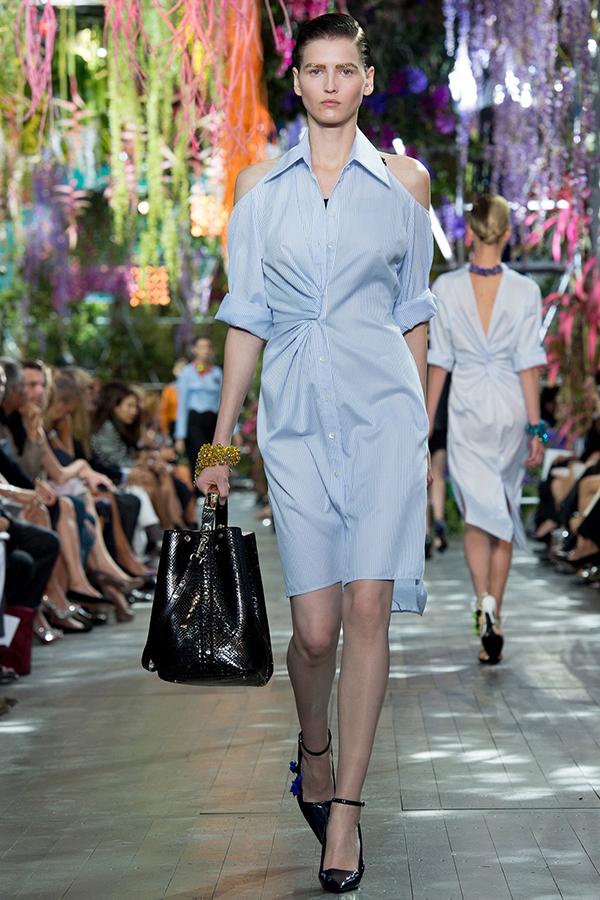 Christian Dior, S / S 2014
Cameron Diaz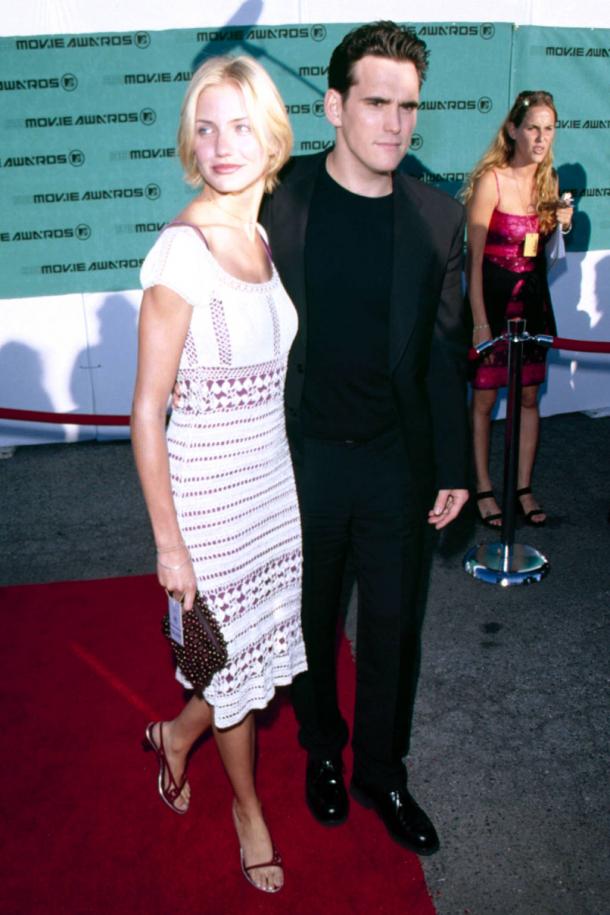 Knitted dress Cameron Diaz looks very fresh and relevant thanks to British designer Christopher Bailey for Burberry Prorsum. Most models show it defiled in woven by hand if a translucent dress pastel shades. This summer, the image of Diaz exactly should take note.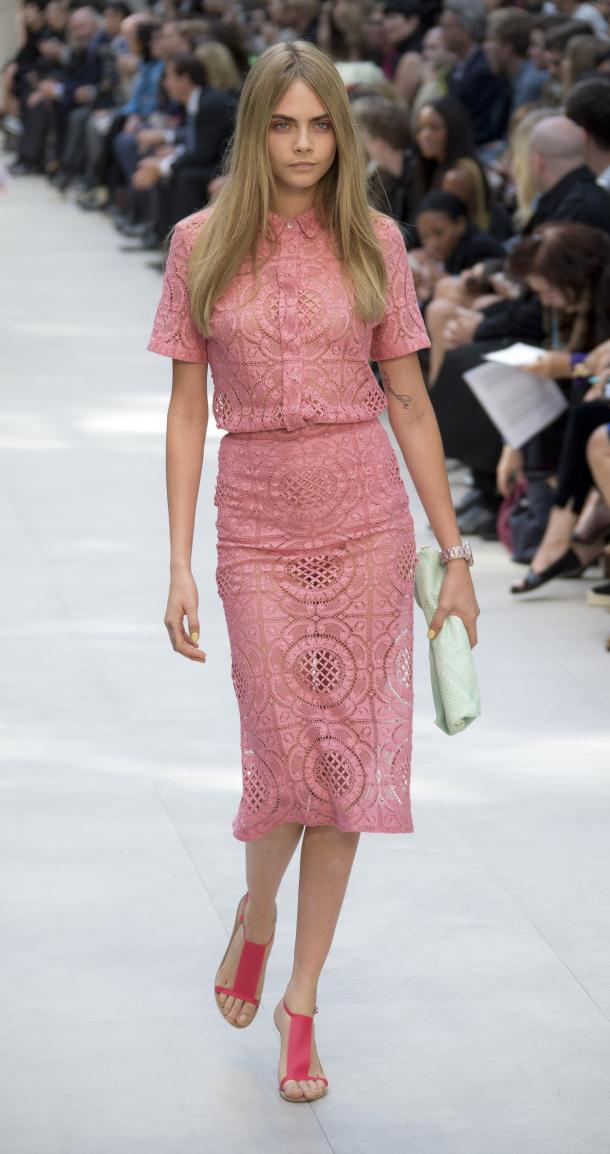 Burberry Prorsum, S / S 2014