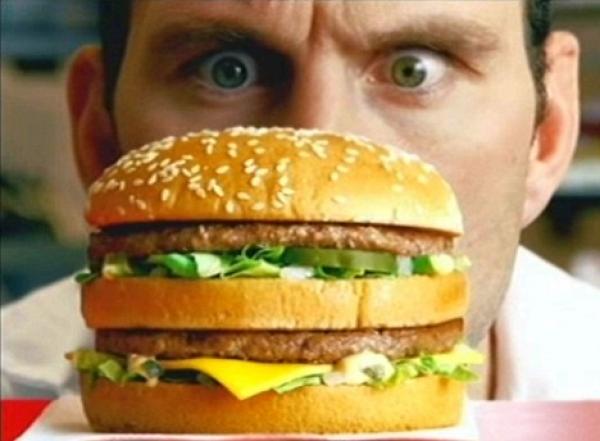 Research shows that people are eating mostly fast food (hamburgers, hot dogs, pizza) and bakery factory production (cakes, croissants, donuts, etc.) Are mostly lonely, less physically active and do not have the habit to eat healthy food, smoke more and work 45 or more hours a week.  
With regard to the consumption of factory-baking, the results are less conclusive. "Even the consumption of it in a small amount associated with a significant increased risk of depression," says the researchers.
The project involved 8964 participants who had never been diagnosed with depression, and they are never used antidepressants. They were followed up for six months, and 493 of them were diagnosed with depression, and they started taking antidepressants.
Almudena Sanchez-Villegas, a leading specialist of the study came to the following conclusions: "Despite the need for further, more detailed analysis, we can say without a doubt that the consumption of this type of food should be controlled because of the obvious implications for health (obesity, cardiovascular cardiovascular diseases) and mental well-being ».
From constant depression affects about 121 million people worldwide. This figure makes it one of the most important factors affecting life expectancy. Moreover, in countries with low and middle life, he becomes the primary.
A healthy diet plays an important role in a balanced mental state at the chemical level: substances such as B vitamins and omega-3 fatty acids significantly reduced the risk of developing depression. These useful components are contained in excess in fruits, nuts, fish, vegetables and olive oil.