Late - paid!
(Do not play with fools ...)
(Bureau warns the owners of commercial real estate - part 4)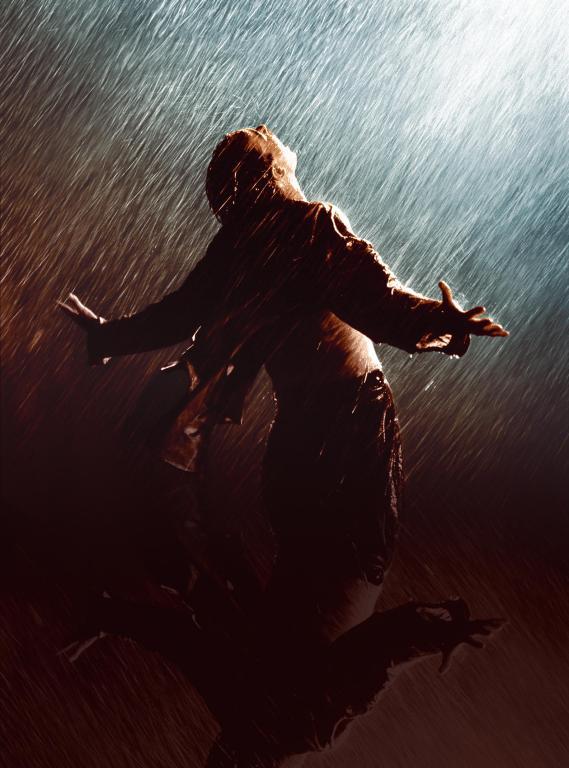 The phrase: "What others think?", I would shoot ...
 - Madonna
"And I decided pipsqueak:
Will
do well,
and will not - bad »
 - Vladimir Mayakovsky poem
"What is good and what is bad?»
Warn anyone - it is the most thankless job.
And care is not in vogue, and the lessons from the mistakes of others to extract few people get. All I know, but still continue its efforts to help ... well, at least it is the most capable are the benefits.
Those who do not have compulsive fixation on the idea of ​​"Do not teach me how to live ...", and who is ready to accept some new data and views without prejudice.
By and large, from all of my planned to illuminate common mistakes owners of commercial real estate at its sale, there are only two.
Conventionally, they can be called the "first available" and "End of the tunnel».
They are, in general, are interconnected and readily apparent to the pros, which many times similar to the practice faced.
It is such a "tip of the iceberg" and if short, so ::
It would not have sold the object owner (whatever way it has been done), but as soon as some "type of buyer" who simply expressed interest, more or less closer ... or even said (!) And made it clear that I would like to still buy it - then the owner and "falls Klyamko» ...
He usually once all your attention switches to this lucky. And just completely stop doing the things that he had previously done ... for the sales and promotion. Not only that, and so it is "everything" - is almost nothing ... "only on the Internet," so it is now called, and to do it longer! Madhouse! What is lost in this omission and that, like so stupid ...
And how are these pseudo-buyers and speculators of all stripes - even I do not want to write. For some, only living examples will be enough space here. And for the article - not the format.
And rightly so: if you have something to do there, and as a result, someone out there "type" has appeared on the horizon of thine, then for sure whether umnenym and cautious boy - to continue these actions and on! Keep doing your flow outward and more ... and more and amplifies it. And continue to do so as long as the place of all these "types" (which is more-will, and where, and hope, and spend time in the minimum necessary, if necessary at all) will have a real buyer. Those who confirm their intention only acceptable way of standing and credibility - the money!
His!
Deposit impressive leave - for agreement of intent to purchase / sale. Refundable deposit. And so: about 10% of the transaction amount.
And that's not all. Here we come to the last warning - the entire project by the end of the sale. Deposit, even the right deposit - and large enough and designed properly - not all the same, and the final result is not a successful transaction. And therefore he does not pay attention much. And continues all the actions of sales, which in this case already brought. To deposit. Only the makings of yet. And - ONE.
Need I explain why?
Because here, as elsewhere INE, actual phrase "possible variants» ...
Or: "Everything in God's hands, and the bricks and fly»))))
It was a tip and a small part of the iceberg ... visible. But I want to dig a little deeper here and ...
Show how "grow legs", so to speak, in these, and the like, "situevina" ... in business. And in life ...
As always - the human factor.
That's what I ...
Perhaps you, too, have heard at least once in his life the following sentence: "What will people think?" When you or someone else something of such things done or going to do.
It turns out that such a situation, when there is in fact such an idea - somehow adjust their decisions regarding the possible evaluation from the side - this is still the situation. It is dangerous. And very ...
What? This is the way (almost the only one!) Which man becomes an enemy to himself. I'm not saying that other people's opinion does not matter to man - no. It still has. And it is important. But, first: that you did not, each of these people will see and understand it differently and appreciate as will enable him to his own abilities and the adequacy of his personal perceptions. And secondly, if you make your choice based on other people's actions, not his, opinions (even more so - intended!), Then the error is guaranteed. Given the fact that such doubts are usually most likely to occur in a person's important enough for him moments of life, and these mistakes are expensive to him. So they are still not it, these mistakes! What could be more disgusting than the knowledge that you got involved on the ears in the unpleasant-smelling substance, but still, not because he wanted it and he decided so, but because they simply did not object, himself rein-built and Statement mouth shut ... also himself. It is when it would be the surest and most reliable step to say, "You know, you guys what you want, but I will go on my way!" - Pick up and start to think about how, who and when something there for you after thought!
And do not do that. Do not argue, and become a full consequence of people's opinions in their own lives.
I am 50 years old. In my life of such cases it was - half the fingers on one hand is enough to recalculate. Most of all, I received accusations from different people is that I always do just what he and want. What stubborn that cocky. I do not consider the opinion of others and comes only in its own way. And so it is. So what?
Even if the couple when I was different when I did not, as he thought was right, and stupid "like everybody else" I head enough for the biggest and the most terrible consequences of wrong decisions in my entire life! < br /> And it was my accepted blindly ANOTHER solutions.
And the consequences of something MY!
When he makes a mistake, then you remain the cause of it, and himself, and you can fix it easily and without regrets. And when reason was cowardly dumped on someone else, and even under the most cowardly and vile of all possible pretext: "what think of me?", Then here it is the actual total defeat.
His own error, I had a huge amount. And small, and a little more and just huge, with my own point of view. Only I even do not remember much. Because I was able to deal with them myself, too ... and it does not change yourself. I was true to himself. I was myself another. When and if your friend made a mistake and admitted his mistake, he is a friend you have not stopped, right?
By the way!
And Friends.
Do not play with fools in their bad play and their stupid rules!
Look around you: the people with whom you are communicating the most, your friends, those who you most likely will become ... in his future. That condition, which is dedicated to and this is my message to you is possible only and only when you are not close to the people. Not friends. Not reliable, not friendly and not interested in your personal success people. They just "pretend" your friends, but if there is next to you are the most dangerous enemies, here - are they.
And here they are your enemies - present.
Because you do keep them close ... for friends.
I know whereof I speak - one of my "kompashek" in my youth almost led me to a term in prison ... "all" and "as a friend", in the sense of friendship, which was among those people then. Even my 25 years in one of them simply left alive. They were all killed ... and one of them shot. Then there was the "highest measure" this, and it is clear that he is not from the gingerbread stall dragged.
So just do not vodites such!
The more that a holy place is never empty. And while next to you all the "left-wing comrades", true friends will not be there.
Place occupied.
I'm not afraid of bugs ... neither his nor his friends, nor even someone else. Such fear itself would have been a mistake - last)))
I'm just telling you, that man has a right to svyatoё his mistakes and his personal life ... with the ability to do something about it to make himself.
This is my personal experience.
This is how I came to understand the words of genius philosopher and thinker of the last century, L. Ron Hubbard from his famous "Code of Honor»:
"Be your own adviser, think for yourself, and choose their own solutions»
Conclusion - How to write the same chelovechische - "Truth for you is that you have seen for yourself».
Do not give in to the provocations ...
And I wish you success in sales!
Victor Hudson, owner of the Bureau of Attorneys «Vector Realization»
Public figures, businessmen, analyst, writer and netmen