And that ... I gave my ticket halfway?
(Bureau warns the owners of commercial real estate - part 3)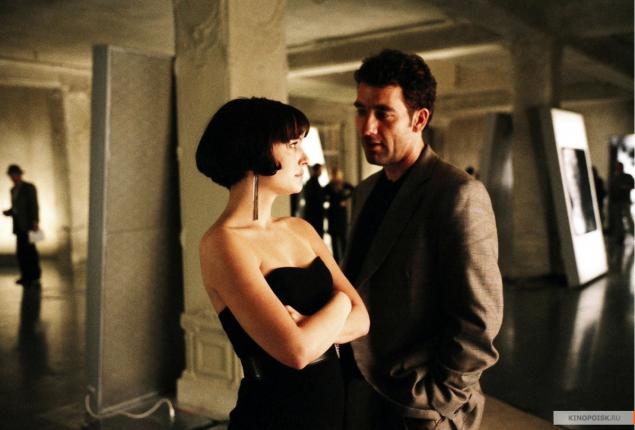 "There is nothing worse than to be dragged into its own
a future for a company with just anyone ... »
Max Frye, "talkative dead»
Continue to review the common mistakes owners when selling their commercial property or business ... Whatever a man does whatever he was engaged, and what whatever aspired - he used to clearly demonstrate in their actions one of two possible approaches or methods to realize their intentions . Simply put, he chooses as he achieve any of its objectives and, often completely automatically or the choice leans towards the so-called systematic approach, or - "the card will fall." The second option much more names and definitions there (it's great that characterizes in terms of popularity). This "come what may!" And the classic "random" Slavic type, and no less than the traditional "as well as all!" ... Including attempts to ennoble and varnish to present a "gold" in the best of the styles of modern propaganda (whiff, but already accustomed). In the style, practices, and tricky imperceptible substitution of concepts and definitions, and then put this "intuitive method". Here we untilled field for verbiage, but it is avoiding the topic, and we're just not going to be put here. Well ... that is not going to.
But a systematic approach is already more interesting. Because the default is assumed that it comes "from the mind" and something worthwhile and sensible zavsegda can provide. Maybe. And ... maybe worthwhile and sensible. Or maybe just the opposite. It all depends on how a particular system action (otherwise rightly says - the program) corresponds to address the problem posed. More important, including how it is verified and accurate. And how consistently it will follow the algorithm of its steps towards this goal ... How accurate and complete these steps will be implemented successively, one after another, before moving on to the next preceding.
Complicated? It is difficult - as well as everything that is poorly understood. That is why so common, and heavily "at random", and the like. I'm not saying that is bad or worthless. Why not? This is a lovely way to spend time and have fun. Only thing is that to ensure the success and the most speedy achievement of business goals is only able to approach the system. And not only that the system - so also relevant, verified, accurate and strictly consistently embodies. Rafiniruya idea, so to say: efficient technology and strict discipline.
But with this we have a problem. This is especially noticeable in the area, where more money, and problems abruptly. In the field of commercial real estate sales, and coupled with her and all the business and various projects. Sure enough ... to sell - not to kiss. Just like in sex now (for men and women), and in business in general ... disorder prevails. With whom no hitting, no matter where you get, when and with whom to have to get ... if God wills, and the pig will not eat. On the halfway. With the sale of its real estate business, real estate and generally any large estate owners too often is there a relation ... that's sort of a unique "systems approach": "Yes, I do not care - and who will buy and who to sell it!".
And they did not care! And because they sell most of all - "Figure" ... the same. People just are not interested in facts, data, demand it possible for their property ... not to mention it is suitable for beneficial use by someone else actually. Just do not look at who and what all their properties can be purchased! And indeed - why do we need it? Nonsense such a kindergarten ... a potential buyer to determine - even schematically. They (most!) "Sold" to all. And - for everything (or almost all) of their property and for ... something.
Here and sell - everything. Only the sale - it's not a sexual act. And all the "charge" is impossible. In marketing, in sales, in fact these functions is the basic axiom: "all" here - is "no." Here, as in the right and really great sex, too, need someone specifically ... hehe, and one. Have you heard this - Target Audience? That's right, namely, the one who can and will want to, and it is the "IT" (there you sell?). Those who only need, but otherwise it is not sex. It is the Russian word ... is, capacious and ...! - That: floss. And when selling their commercial property, a business or something of this "just anyone", what comes out - the same thing. Venereal ... just is not treated.
"To plan any action, we must be able to see a sequence of flows and changes that must occur at each point. You must be able to see ... "- as he wrote in his seminal article" The Fundamentals of "L. Ron Hubbard in the last century. There I had the very first and has long series of articles "in the context of commercial property." And in this series, in the 5th article entitled "He loves? Dislikes ... "on the shelves laid out how and when to determine your buyer. And why. Search the Internet or email me - I will give links.
I am more than agree that the world in which we now live, at least ... odd. This is not to say that it is really just been sentenced and almost incurable. As it is now a popular make the most wild and unnatural things. That's just the owner of commercial real estate for sale that does not help. And it does not change for him. NOTHING! In "Paradise" successful sale you with just anyone ... or with "all", which is the same, you will not get. Nothing. Here you must be, like freshman in her systematic approach to sex: "He! And his alone - ONE !! ".
In fact, if you still want to guarantee to sell their large property and then you should not be a different approach. ... This is your ticket to the future. Good luck to you in it!
Victor Hudson,
Public figure:
Businessman, analyst, writer and netmen