One of my favorite actresses. One of the best actresses of the new generation. Nominated for an Oscar and a Golden Globe, and even full namesake of the great Shakespeare's wife - Anne Hathaway. Her turn to be under the watchful eye of "Along the stars».
Anne shows fantastic loyalty style, his style, appearing on all sorts of social events exclusively in the lush floor-length dresses or narrowed, above the knee. But how it goes costume! Again - a little disappointing indifference actress to his appearance "outside their cells," but that it depends ...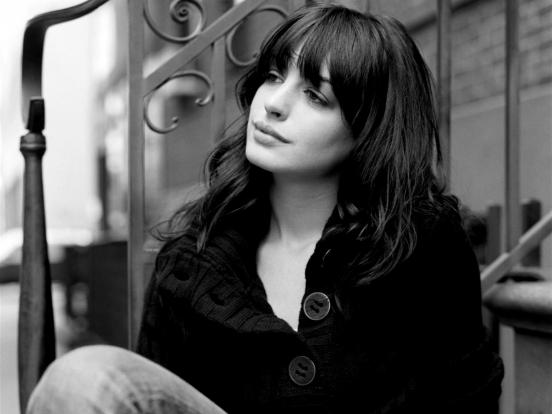 So, Anne Hathaway on all sorts of categories, delivery, private parties, open social funds, the prime minister and other secular parties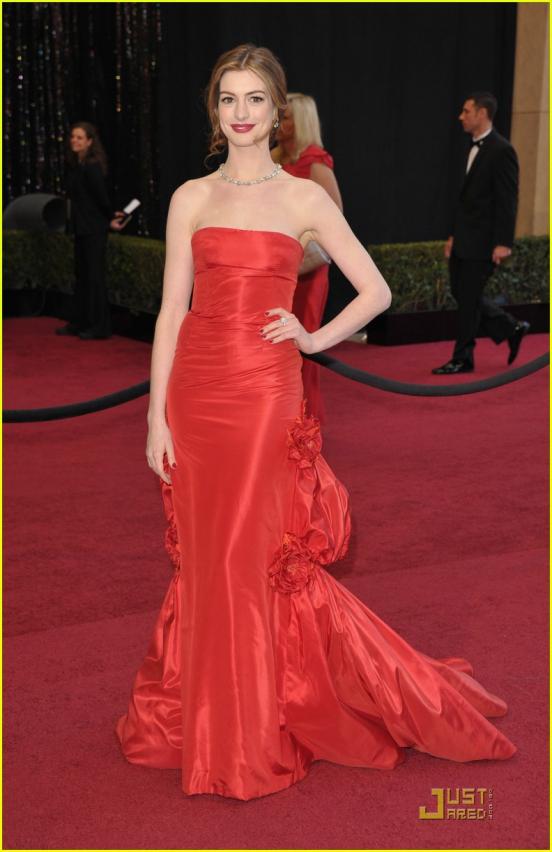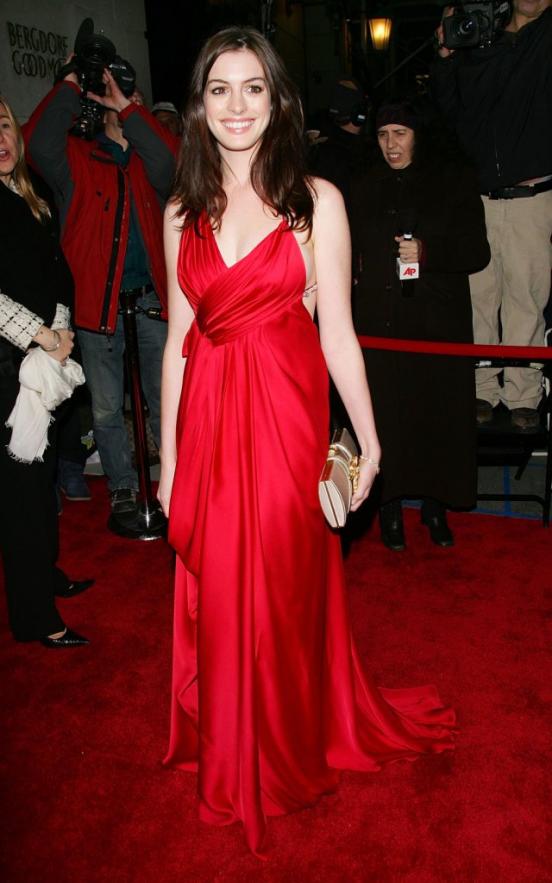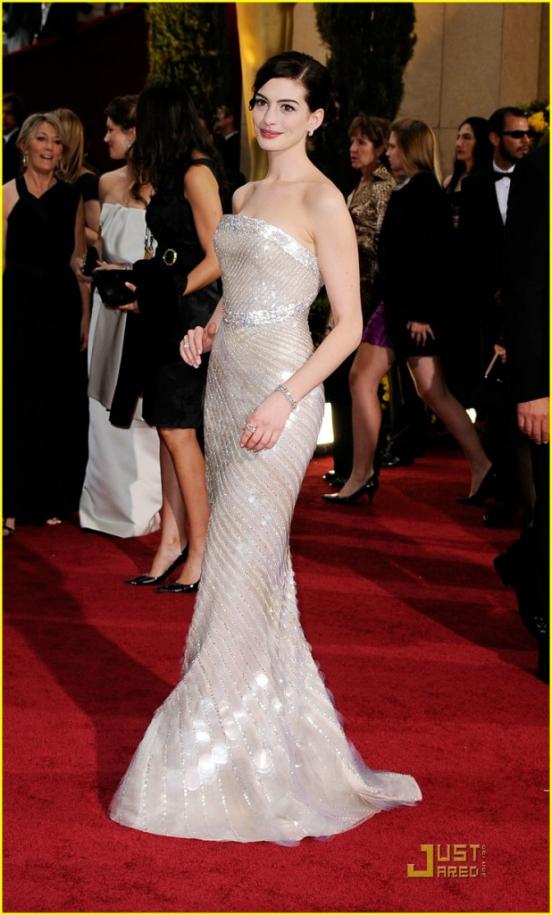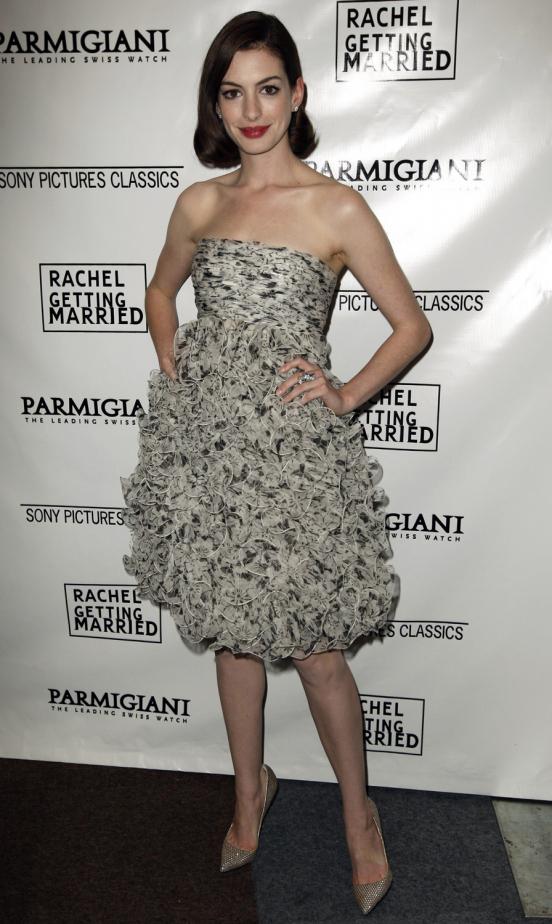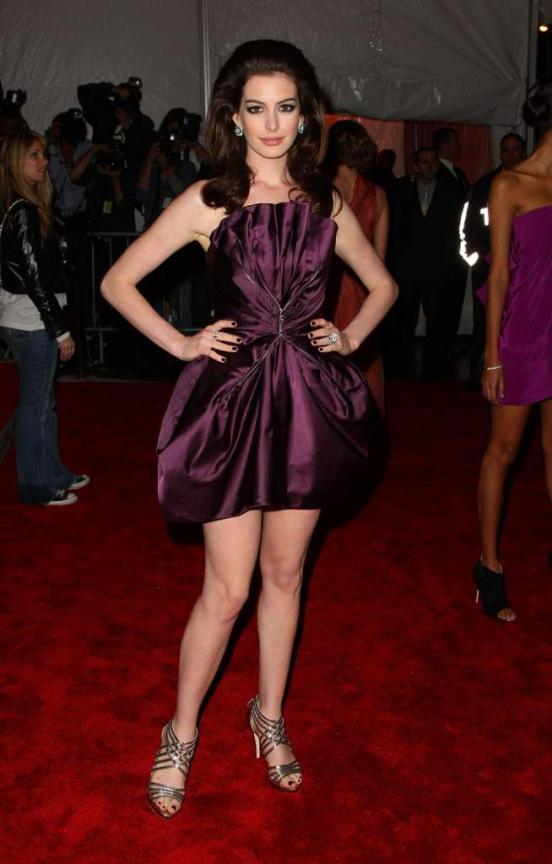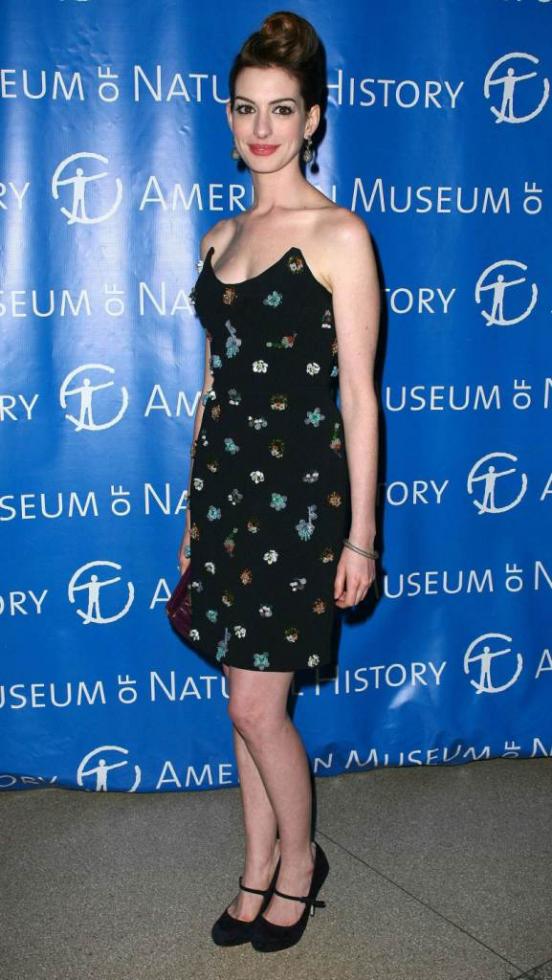 As we can see, there is nothing natural can not be hidden under the air dress Anne
and finally, the perfect proof of how cool it in black!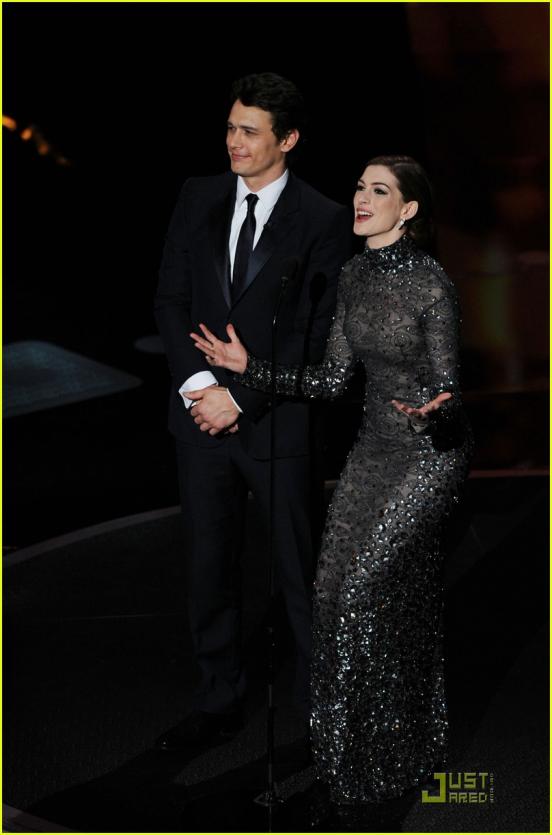 ... And red. Simple and tasteful)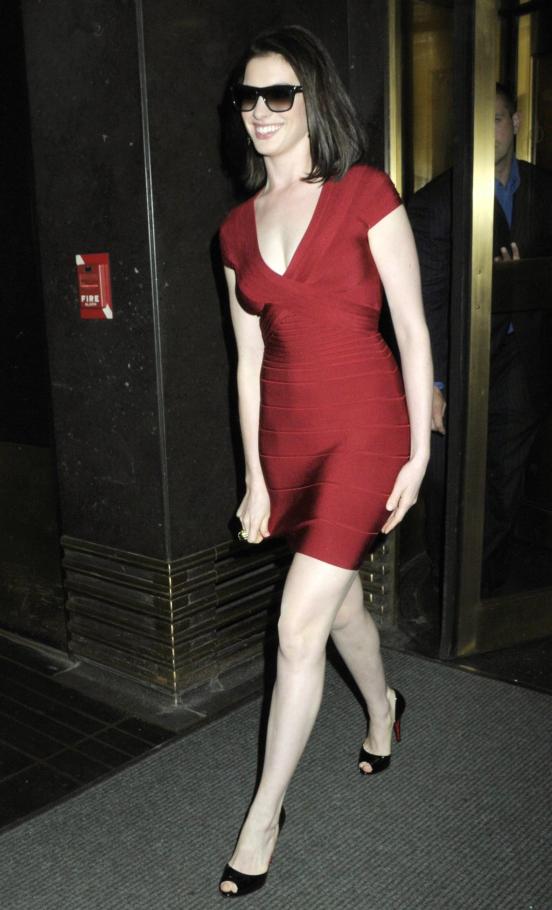 I can not pay attention to love Anne to rough skin ... a real femme fatale!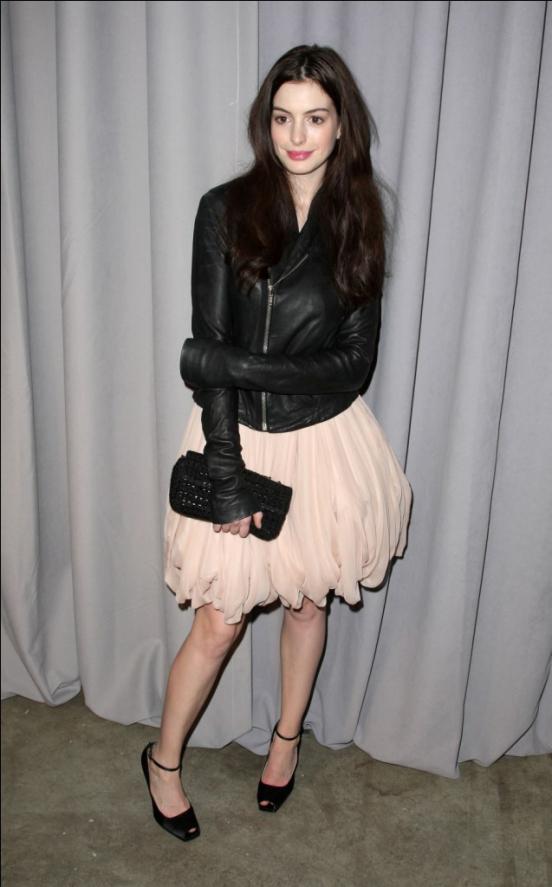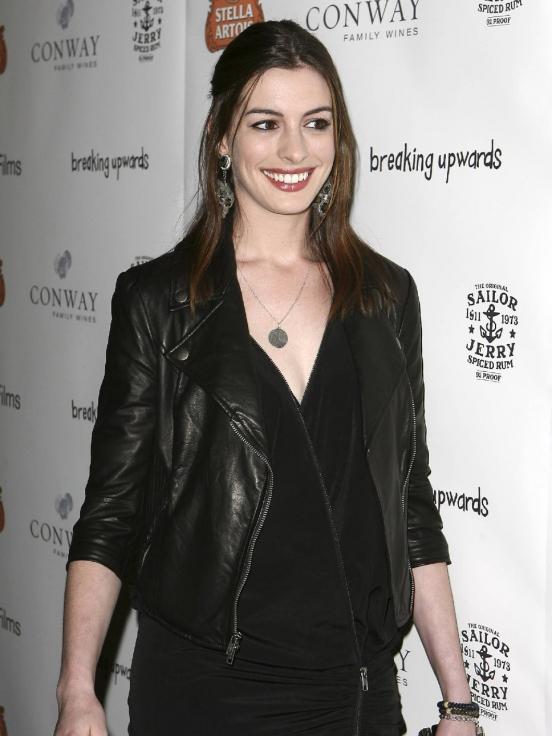 Hathaway attraction to free things clearly, but in this case, its taste, I do not share - a shapeless dress pants are too long (but perfectly maintained pastiche)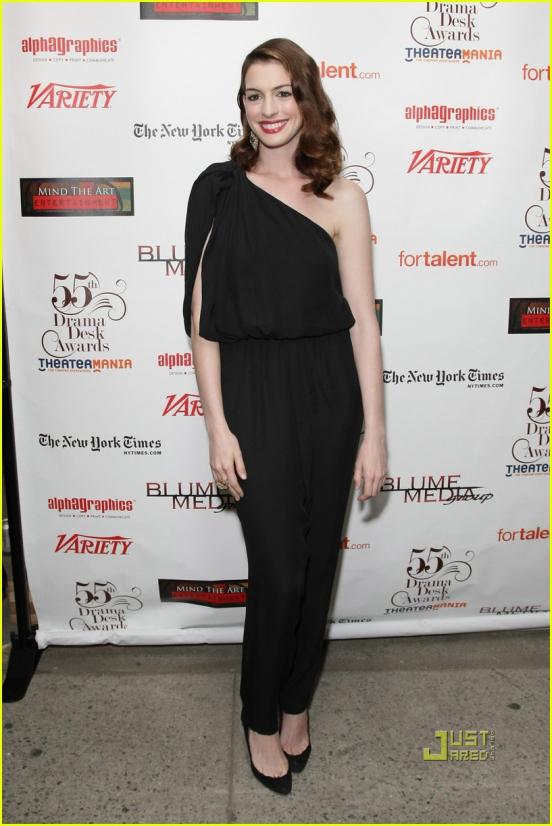 and here Anne excuses I do not find ...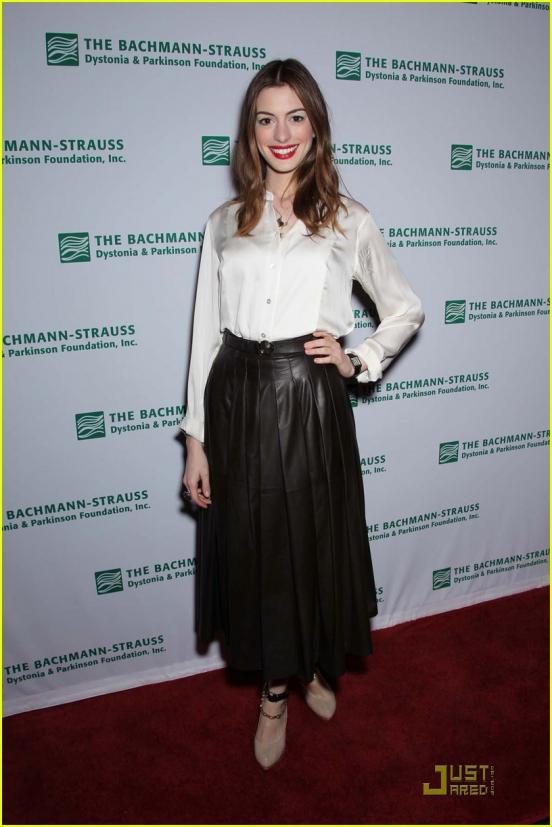 I repeat: how to face it suits with jacket!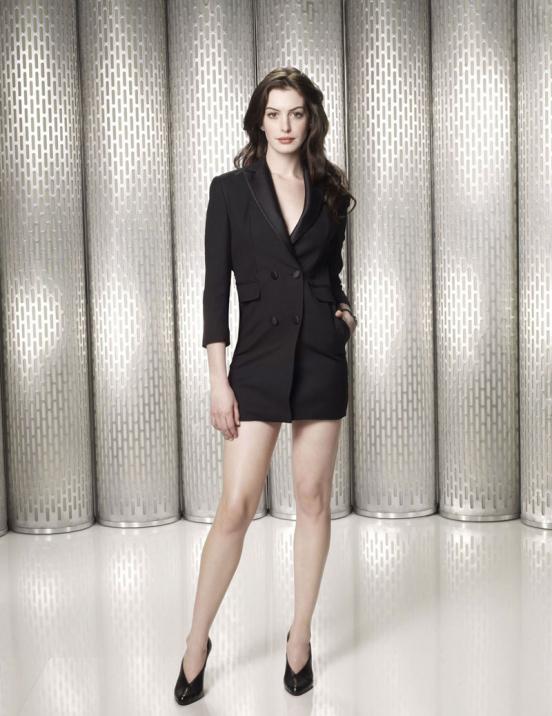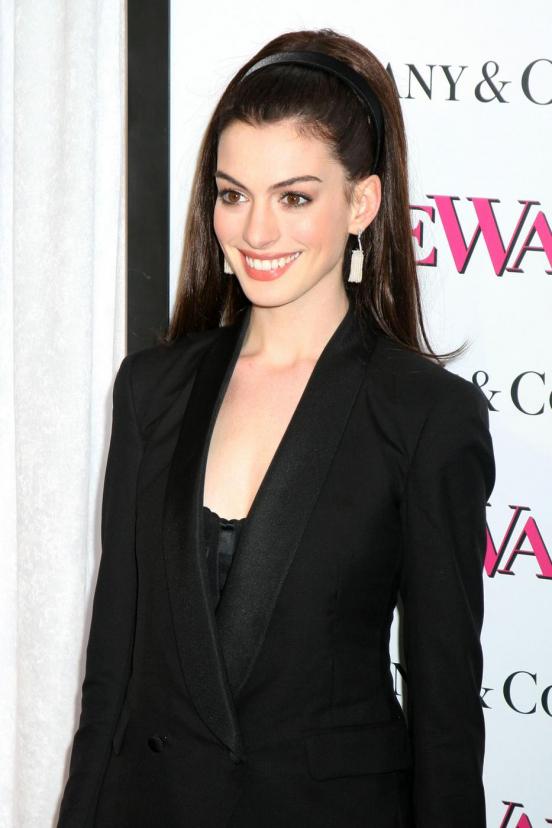 Well, go to the most contentious issue: how Anne Hathaway different "in public" in a very homely environment?
dress modestly and less cause, but all the same ease of dresses ...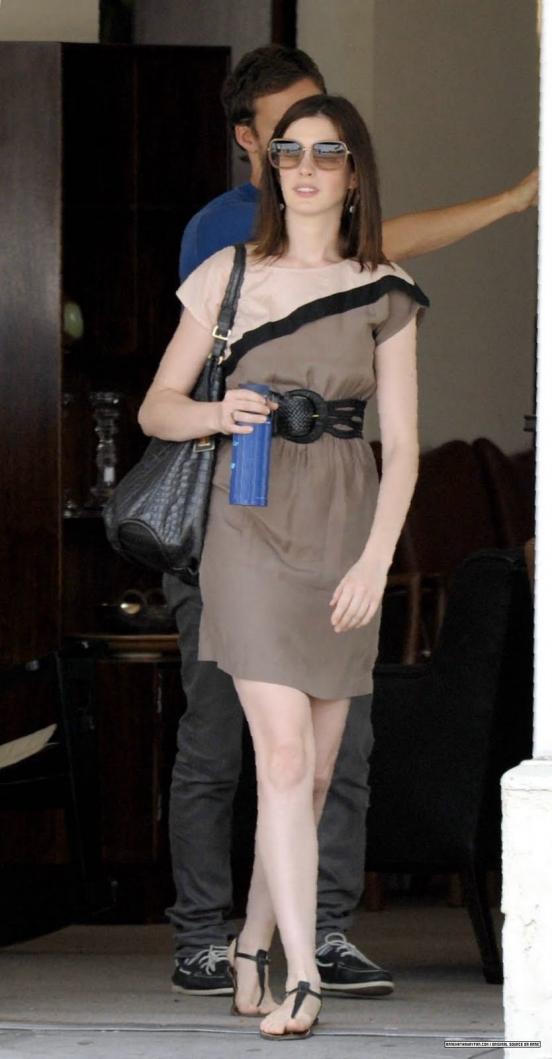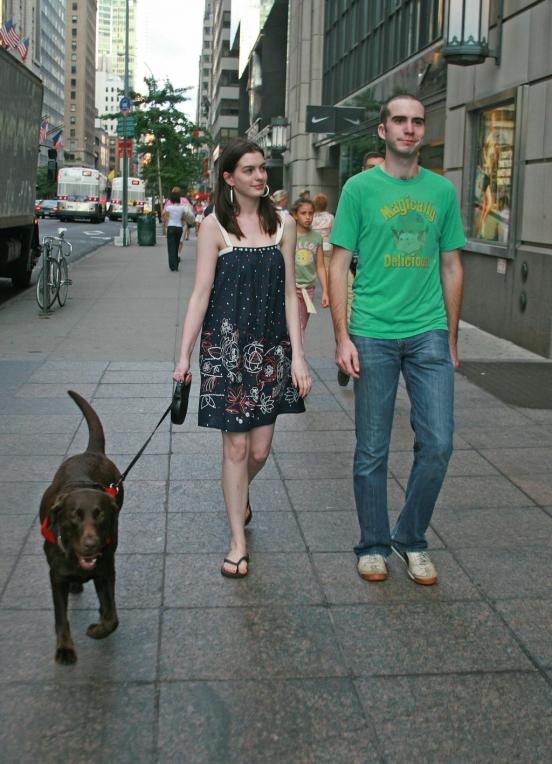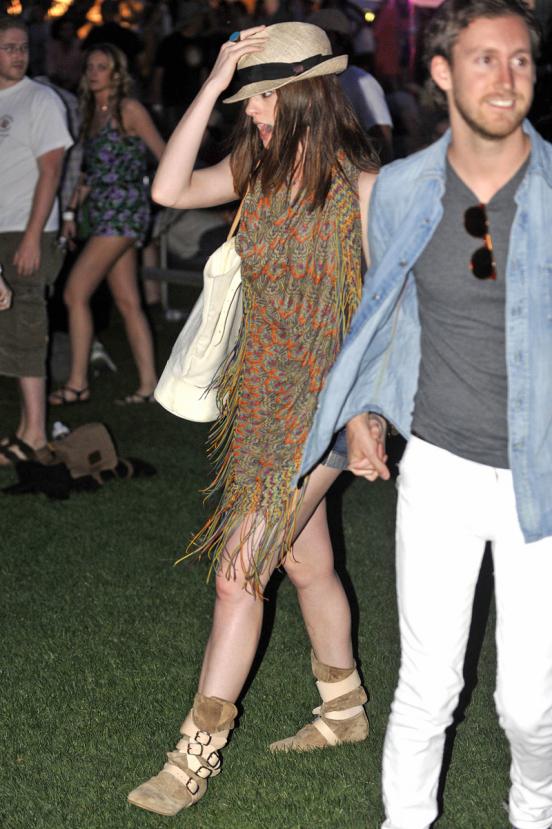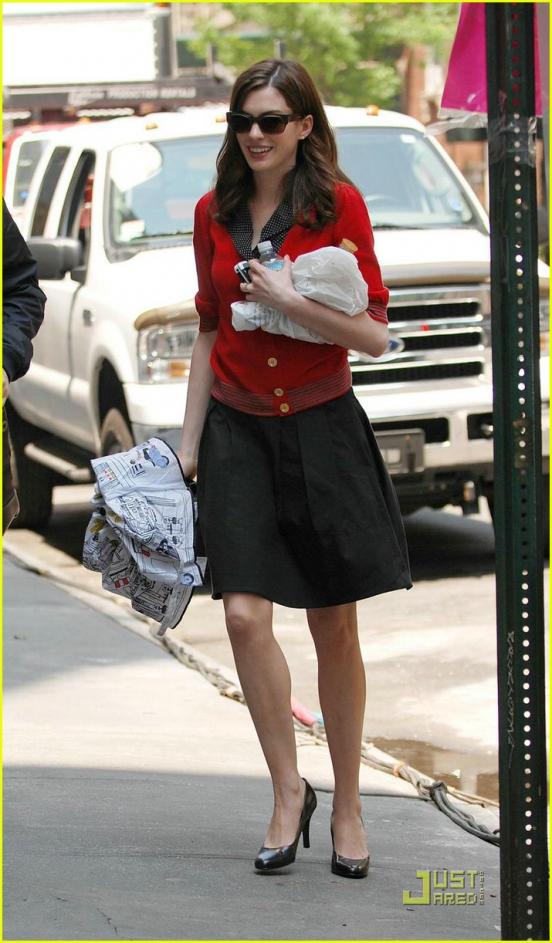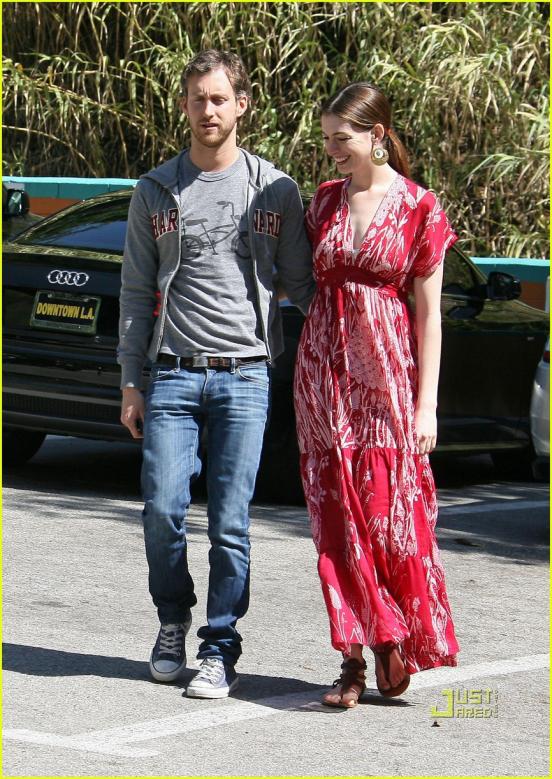 black and white game - 5 points, Anne!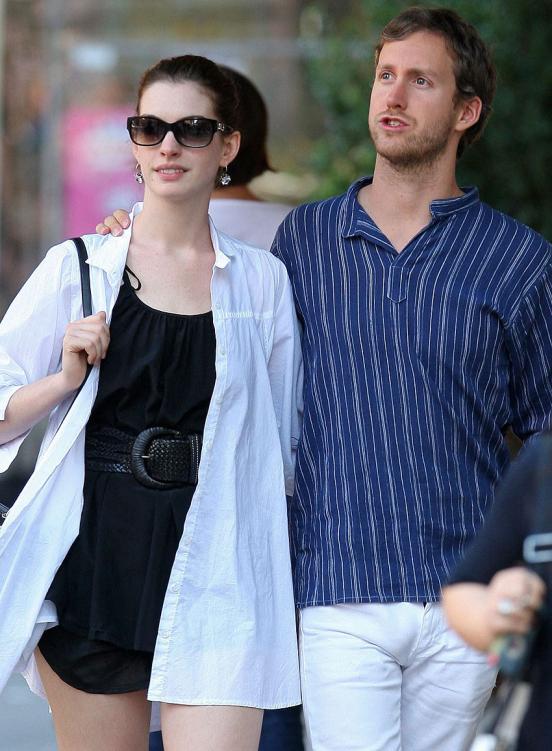 pants, shirt, hat - a very good choice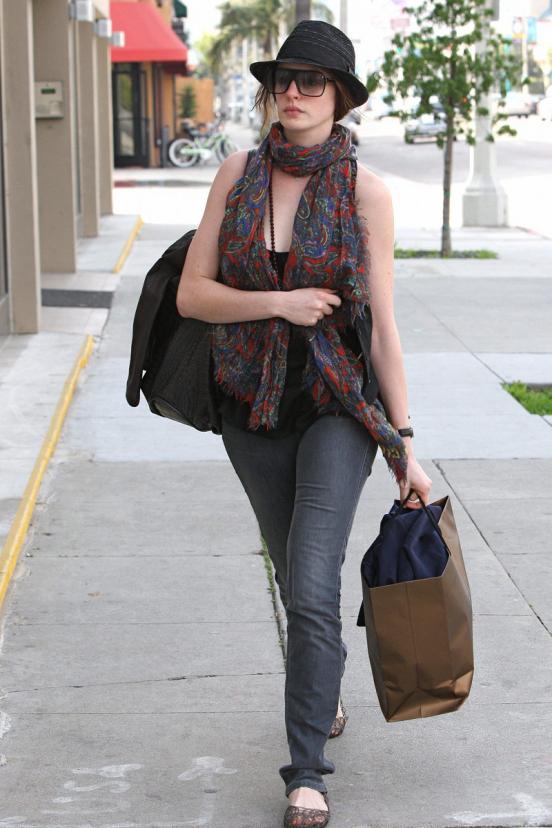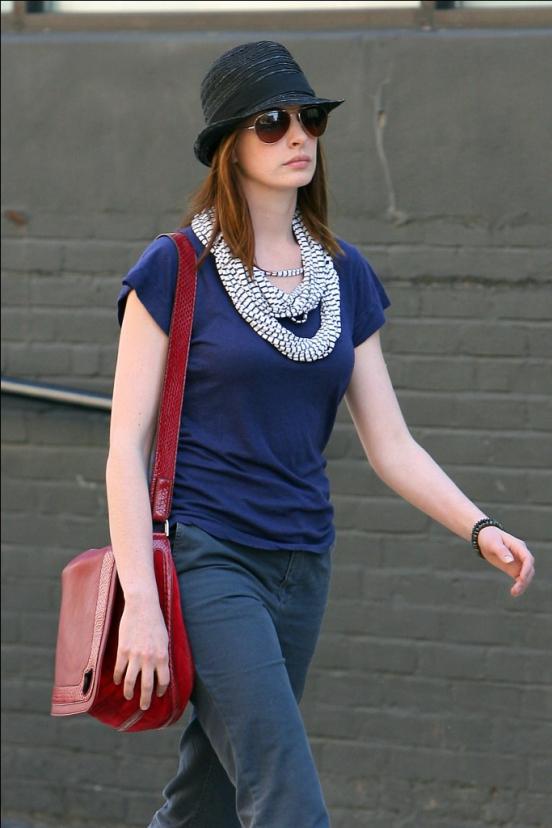 to my regret, can not do without healthy criticism ...
colors Anne is known, that's just a little confused by the things themselves, "wounded" shtaniki with a high waist and some fringe plus a short striped sweater dimmed ... hmm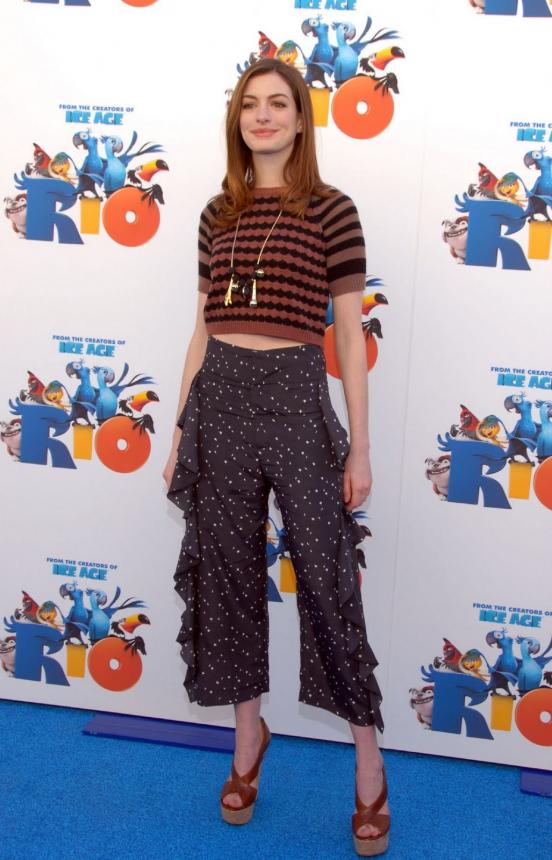 everything would be fine, that's just the Bryl ...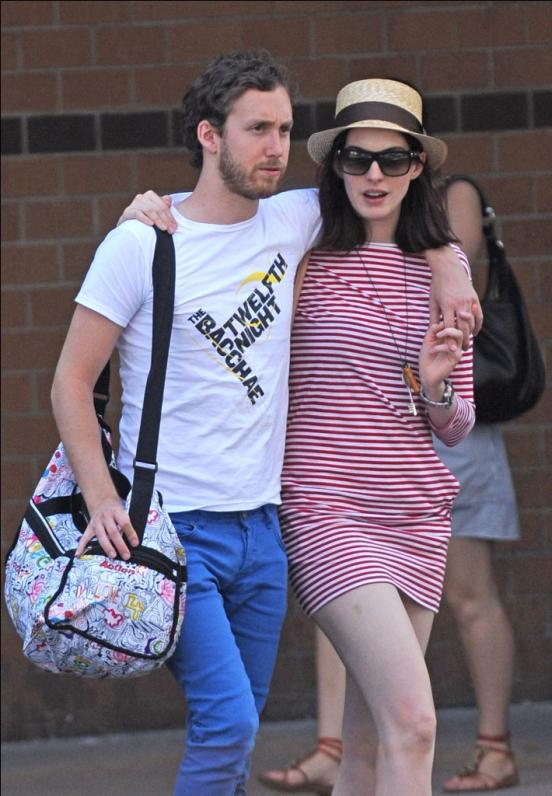 Lord, Annie, it ?!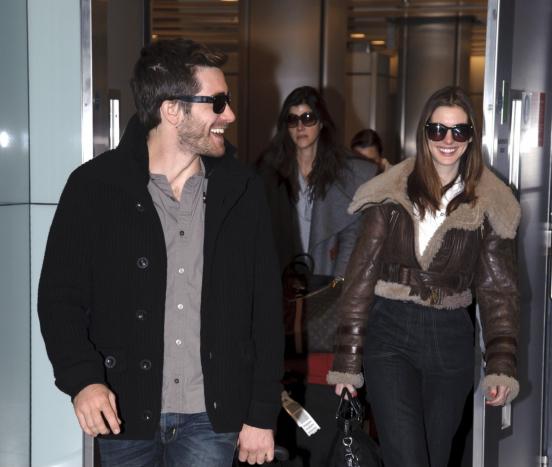 Frankly, it simply can not comment ...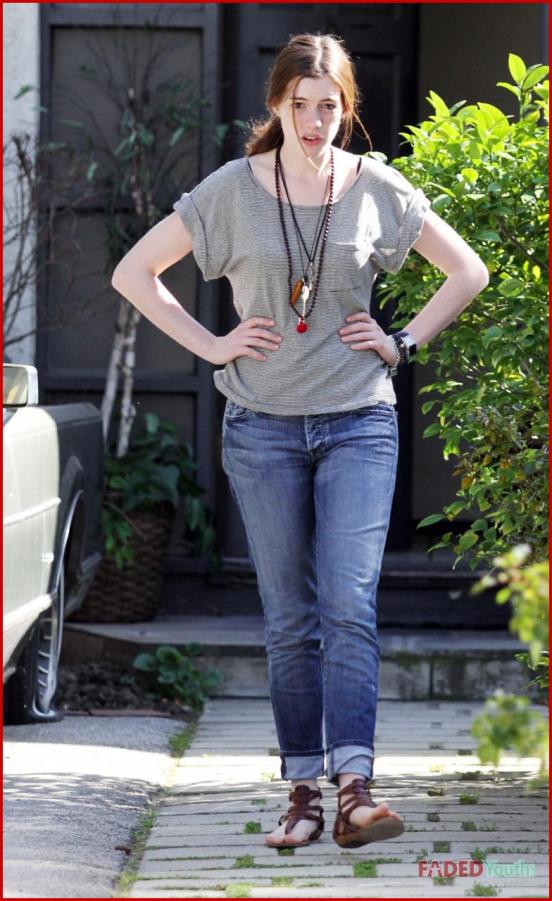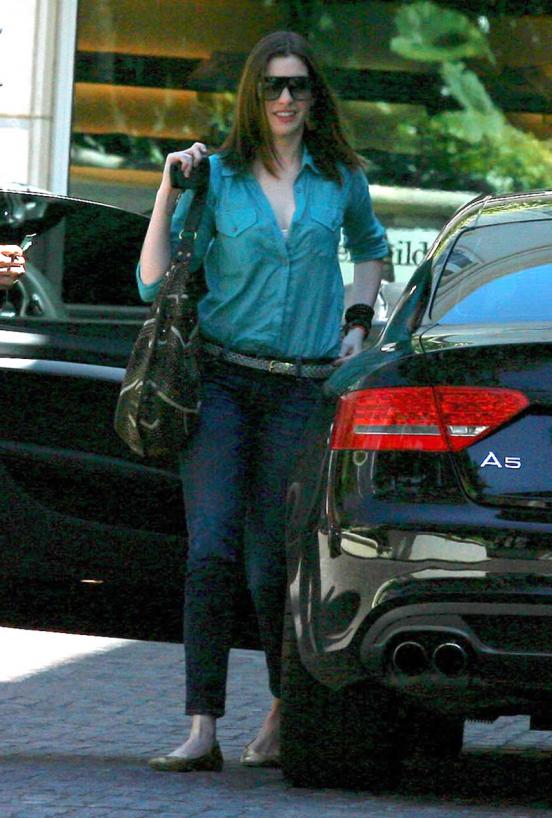 Anyway, we all have moments when we look not the best way! I hope this minute relaxation Hathaway))
I want to finish a wonderful commentary some admirers of talent actress:
I do not know how she did it. She managed to look amazing in every outfit. Love Anne!