After pregnancy, Hilary noticeably recovered, but her optimism does not hold. Facial always happy smile, and legs shoes high heels or wedges, as this time. These orange shoes Lanvin Puzzle of the spring collection 2012 Hilary put on one of the trips to Los Angeles. How amazing is that the stars just walking around the city, without any scruple or pride, as many of our well-known personalities. Hilary chose simple everyday onions, but supplied him with this footwear 30 000, it was more interesting. Apparently, wearing shoes with high platform, Duff compensates pregnancy, during which it was impossible to wear heels.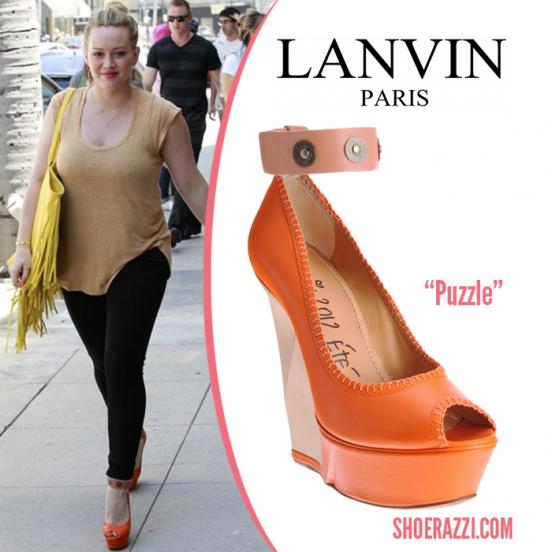 Bright shoes with spikes model Christian Louboutin Lady Peep Spikes and scarf - two bright accent in the onion. In such a manner Hilary proceeded with her husband on a basketball game. At such high heels, perhaps quite difficult to walk, but in the game, they will sit, so not so bad ... The cost of shoes with leopard = 50 000 rubles.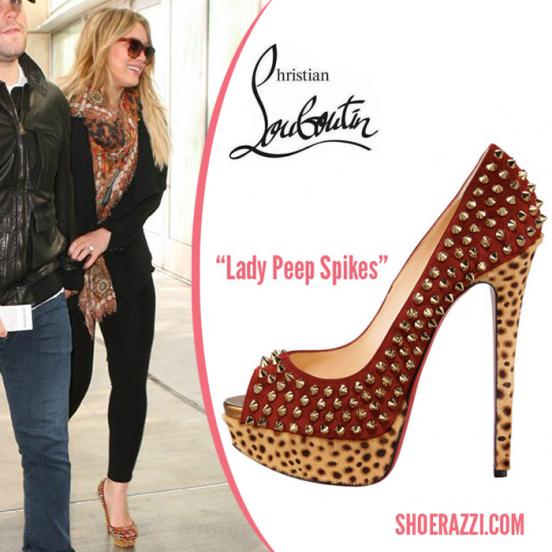 Denim is always in fashion. Shoes Charlotte Olympia Dolores shoe collection of recent evidence of this. Espadrilicheskaya outsole now also in the trend. Luke newly founded mamuli recently very similar to each other - free top, bottom and narrow at the height of it consistently.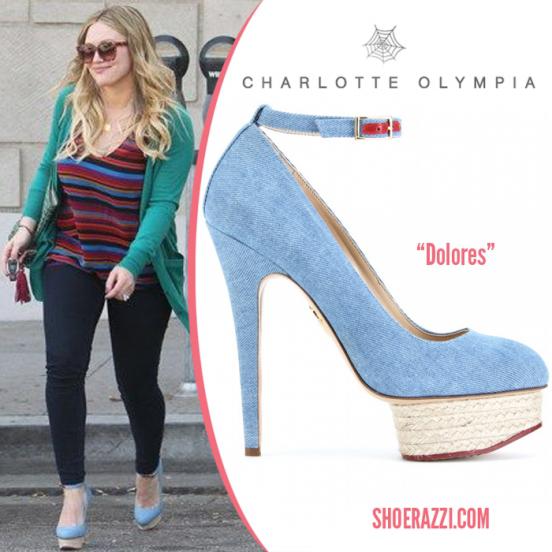 Wonderful image of everyday Hill demonstrated in LA. Black - it's a classic, and diluted with a classic black-bow brown ankle boots with open heel by Sergio Rossi. They say that the model is very convenient, because using the strap can be easily fixed ankle. Price, by the way, is not very great - 17,000 rubles for quality shoes sometimes give not mind. But it is only in a rush ...)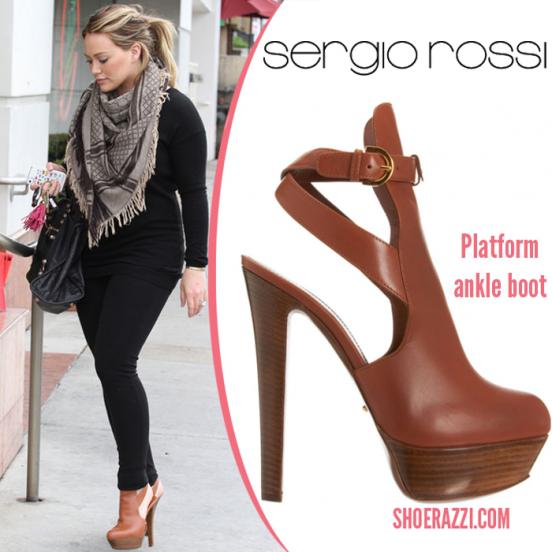 Beige suede shoes from Christian Louboutin model «Bibi» Hilary wore on shopping in Beverly Hills. Excellent choice: in dry weather suede practical and heels in which case a very stable.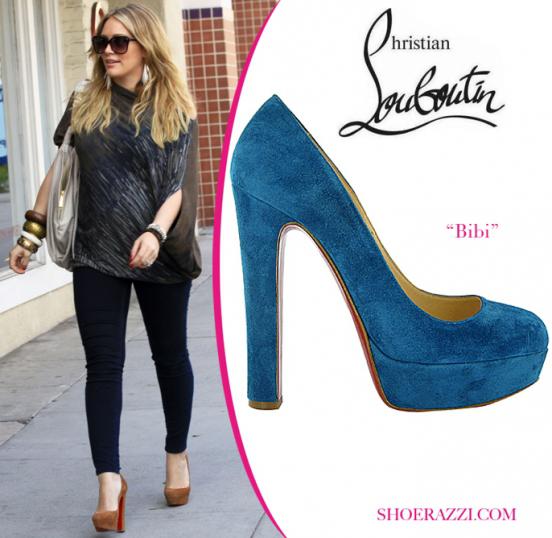 Cool image for pregnant women: a bright, comfortable and really stylish. Never have I had no questions for Hillary image always looks wonderful. These suede boots «Vicky» Duff confidently walks shopping. I really like this model because and convenient and plum blossom cool.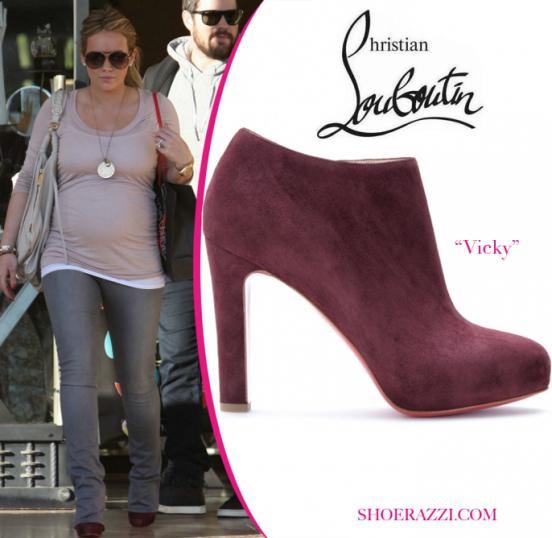 Now Discounted these colorful striped shoes are not more than 13 000 rubles, but at the moment when Hillary wore them, they cost much, much more. In vain she chose them as well, no they do not match with the dress. From whatever side you look shoes are not written in such a manner ... she appeared at the presentation of his book (yes, she is also a writer).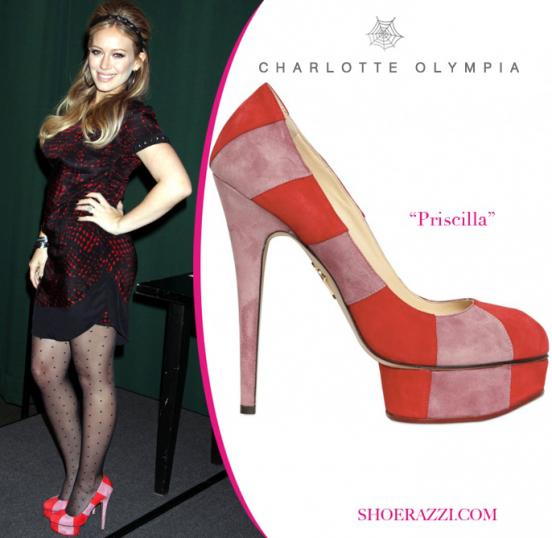 Etched shoes under the snakeskin from Giuseppe Zanotti gorgeous !!! At a party the most it.
Lay out your wallet 7000 rubles and they are yours. Valentino Studded Ankle Boots enhance the beauty of fine leg, but on Hilary this shoe does not look. When she had less curvy shape that's when these boots would be more appropriate.
At the opening of the shop jewelry Hilary appeared in tight black dress and gray spectacular shoes Christian Louboutin Big Lips 13 000 rubles. In my opinion sometimes street bows Duff look much more presentable ...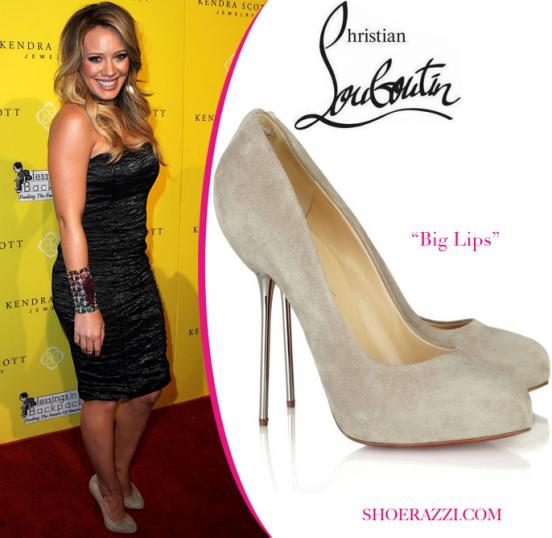 Christian Louboutin Big Dorcet
Cost - 15,000 rubles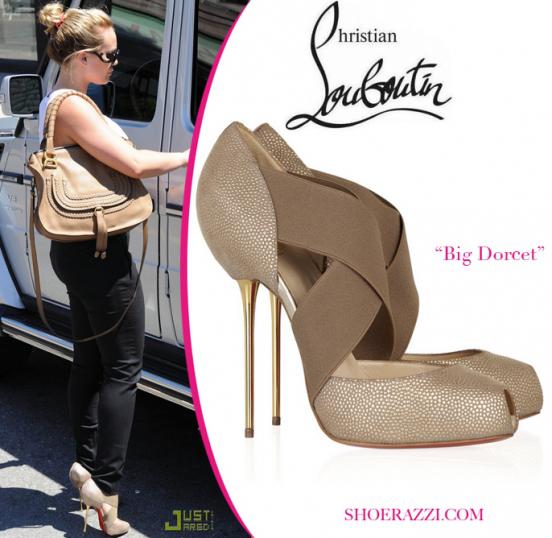 Giuseppe Zanotti
Cost - 10,000 rubles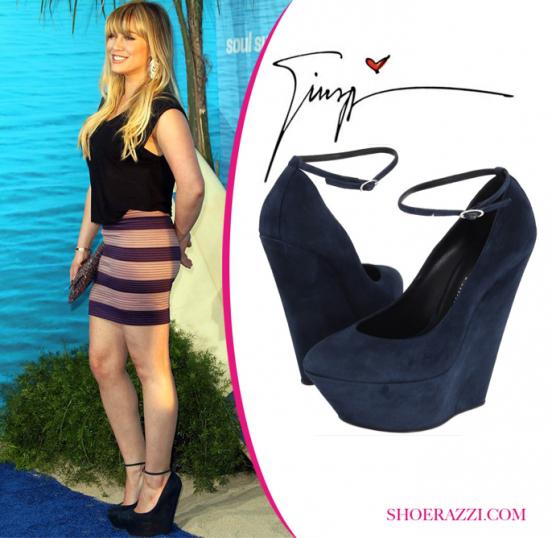 Lanvin Escarpin
Cost - 18,000 rubles