Another post on the topic of how, when and in what dress the stars look better. I propose to compare.
Eva Longoria glamor against classics
And although it is not very correct wording, I still think that Eve came to face so stunning gray color of this dress that has an unusual cut. We cut black dress on the left is also quite unusual, but it was rather a strange way a disadvantage, because it only causes confusion.
Jessica Alba: strip against cells
Two more excellent example of casual-look from a girl who I have always been associated with good looks and grace. The conclusion is simple: the strip and the cell are perfect for summer walks!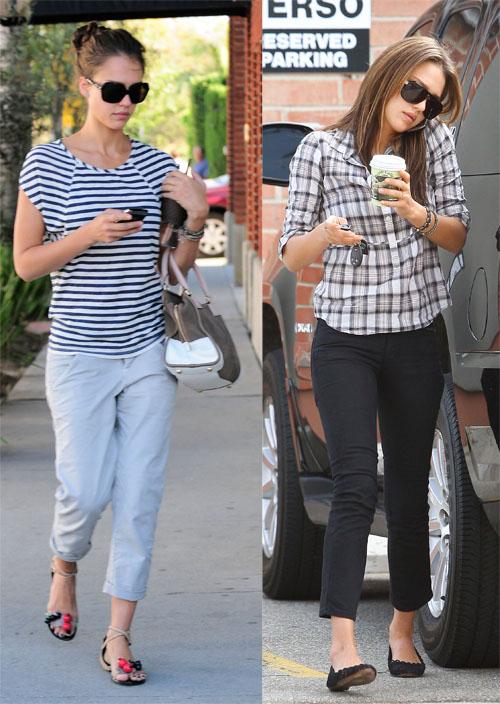 Diana Argon: red against black
Red! Because it is successfully combined with lipstick because it looks brighter. And the black corset dress like the ears of Mickey Mouse))
Evangeline Lilly: dress suit against
Lily is so firmly fused with the image of a strong woman, which, in my opinion, the overall looks adequate. Lily of those who need to build from a girl-daisy, most certainly her character - a femme fatale. Although I understand it, everyone wants to spend sometimes white and kruzhavchikami.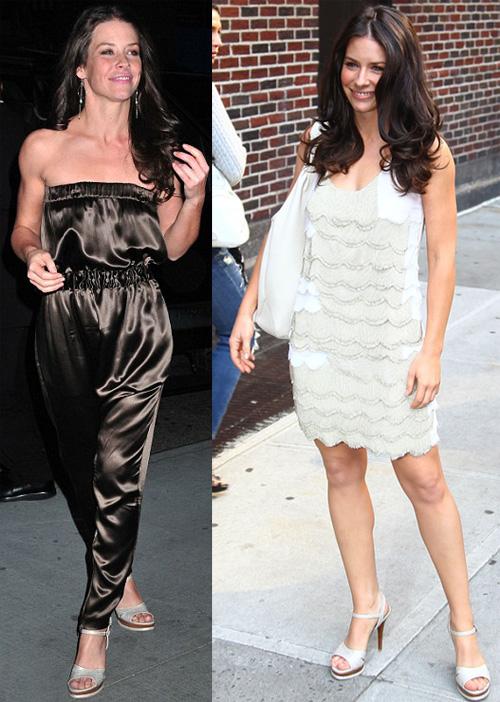 Kelly Osbourne: adulthood against youth
I do not understand why it took Kelly to try on the image of the gray-haired ladies in the strict dress when she looks so adorable in a refreshing color dress unripe cherries?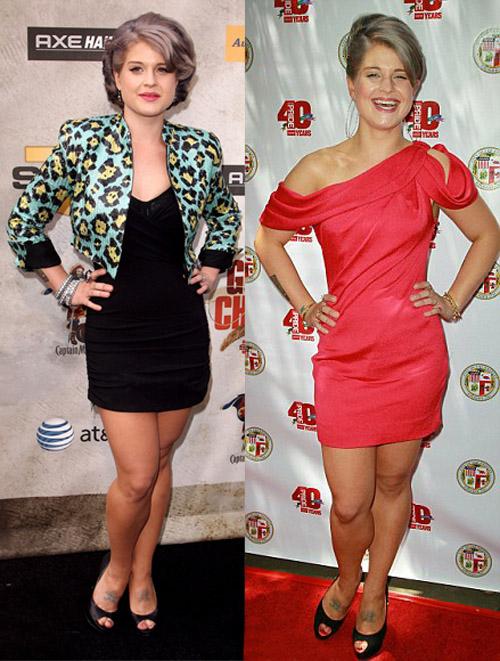 Katy Perry: good looks against the outrageous
Never thought I'd say this, but ... I am for outrageous! Leather dress with a flag looks bright, catchy. What is needed for Katie to get attention.
Mila Kunis: Shorts jeans against
Do not know what to choose. Mila looks like a sweet girl from next door, and she was so inspiring to fight excessively dominance of glamor, I want to be as natural and fresh as it is.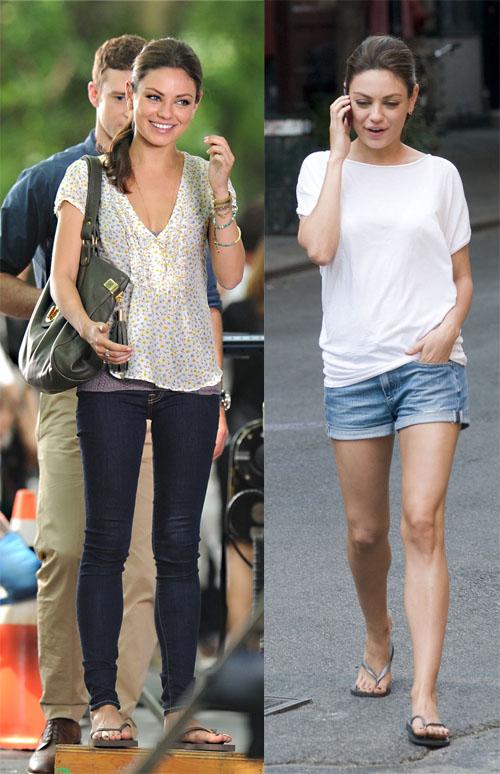 Chloe Kardashian: light vs. dark
Against the background of the firm view Chloe everything else pales. Whether she wants to seduce all, or kill. In any case, such an insidious and burning a woman more bodhodit black outfit.
Jennifer Love Hewitt: T-shirt against
It seems to me that the shirt - T-shirt excellent replacement for the summer. Looks brighter.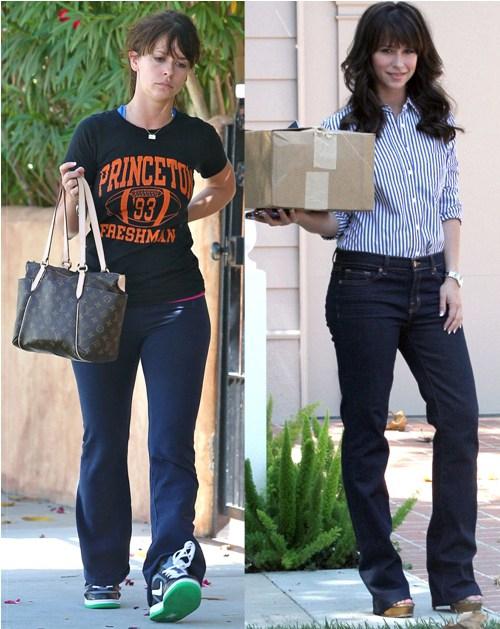 Katy Perry: silk lace against
Excellent dress, perfectly matched accessories. But my heart belongs to the strict geometry, although everything is solid subjectivity.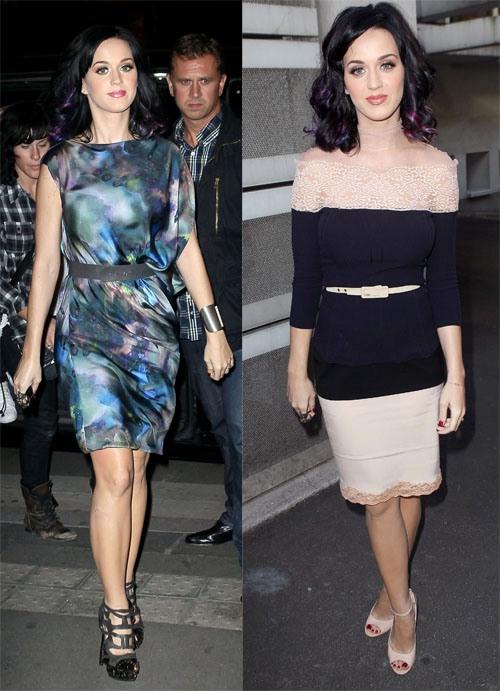 Jessica Simpson: black vs. gray
And again, I for gray! Firstly, because the gray is usually selected stunning aksessury, and secondly because the combination of lace and leopard print - it's not very.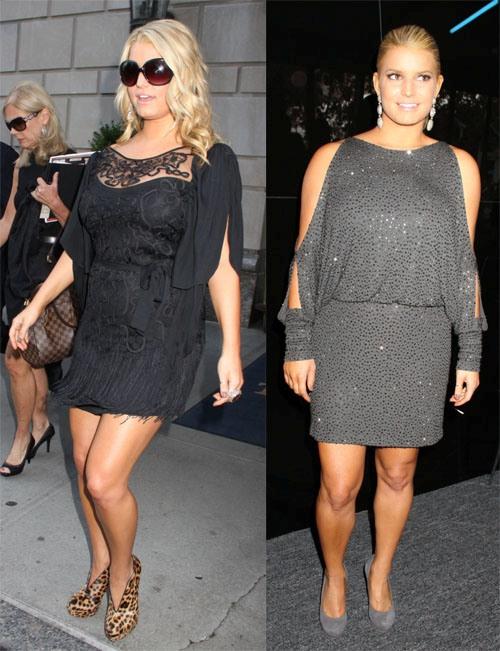 Hilary Duff: white with black against black and white
Two examples of monochrome outfits for all sorts of occasions. For black and white, a minimum of accessories and a wide smile. Hilary Duff are both very onions.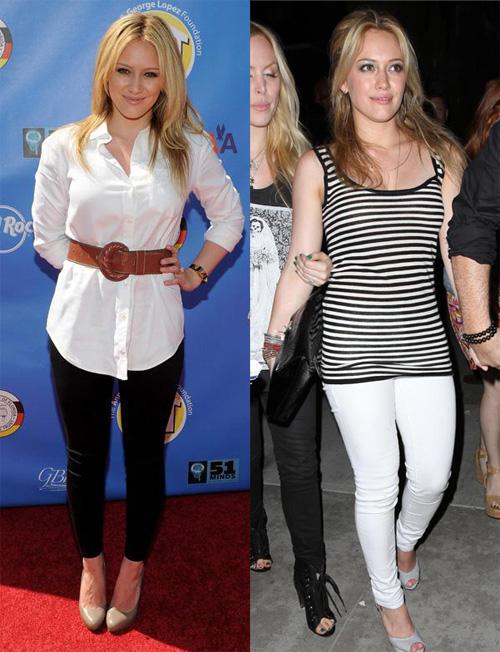 Jennifer Lopez: matte shine against
Glitter Jennifer Lopez never stopped. In my opinion, Lopez - one of the rare examples of girls who can wear any desired number blestyaschek and still look beautiful and did not go.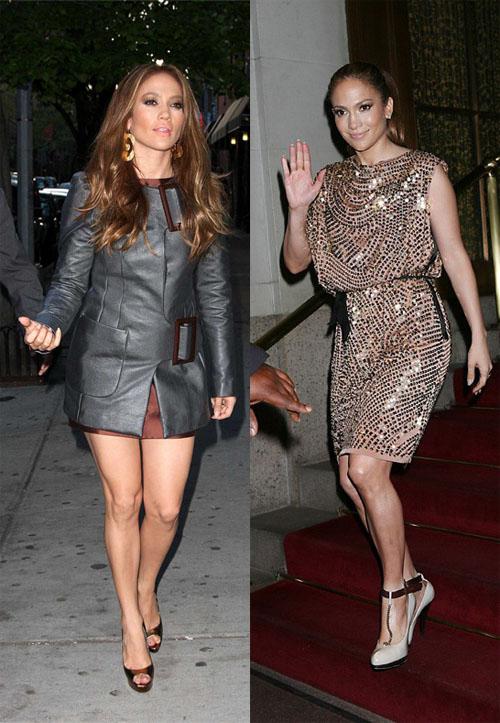 Jennifer Lopez: loose hair hairstyles against
Chic hair - the card Jennifer. But with strange hairstyles she somehow do not ask, they just emphasize her funny ears.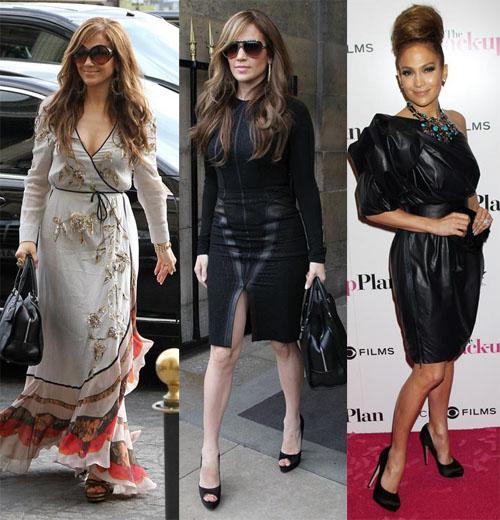 Jessica Simpson: jeans dress against
With jeans Jessica problem is the same as that of Paris Hilton. Jessica is so strongly associated with the glamor that the jeans to see it as something unusual. And the thought creeps: That's it?
Michelle Williams: mini maxi against
Michelle has nothing to hide in her figure and she can afford any length dresses.
Nicole Richie: mini maxi against
It's time to regular dresses from Nicole. I was so pleased with the red scarf, it seems to me, and the whole outfit looks at Nicole's better than a dress that her pardon.
Photo: skinnyvscurvy.com