Today, July 30, "Million Dollar Baby", a clever and beautiful Hilary Swank celebrates 39 years. Oscar-winning smiling "baby" very, very worthy come to its fifth ten. Not many even of his career unable to play the role that shocks everyone, without exception, and gathers a harvest of nominations and the most prestigious awards. Hilary as much as two such roles: Tina Brandon and Maggie Fitzgerald, and the first magazine «Premiere» even named one of the hundred greatest film roles of all time. So Hilary, no doubt, can be proud of his acting talent, and excellent physical data (thanks to childhood sports), and the undoubted feminine charm and charisma, who could not even hide her character - Maggie rude. It is in this movie, Calvin Klein, Hilary saw in her feminine and attractive potential, and not a moment's hesitation, invited her to be the face of its new advertising campaign for underwear, in which the actress surprised everyone with their fascinating forms and innate sexuality. The birthday of the multifaceted and charming "Million Dollar Baby," we recalled other images of the most tempting wonderful actress.
1. photoshoot for the magazine CS, in November 2010.
Very unusual, dynamic, luxurious and seductive image.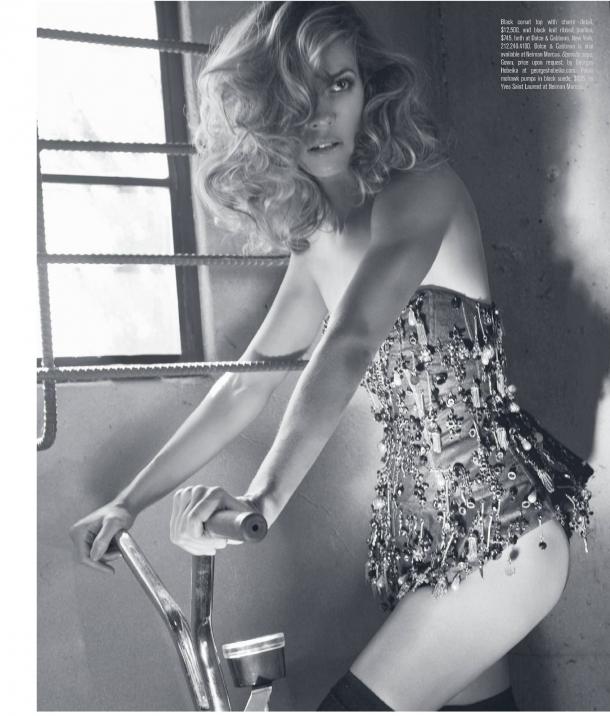 2. Photo shoot for Calvin Klein in 2006.
It was selected for the image of Hillary sexual nymph. Tousled hair, eyes with a "smoky" makeup, and of course, gorgeous linen on luxurious body.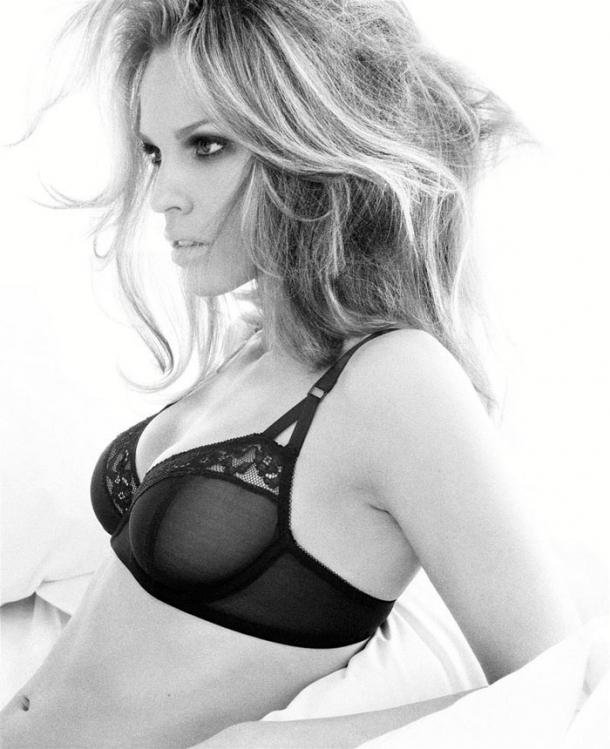 The actress went easily into the role of seductive divas, and captivating look and attractive curves of the body.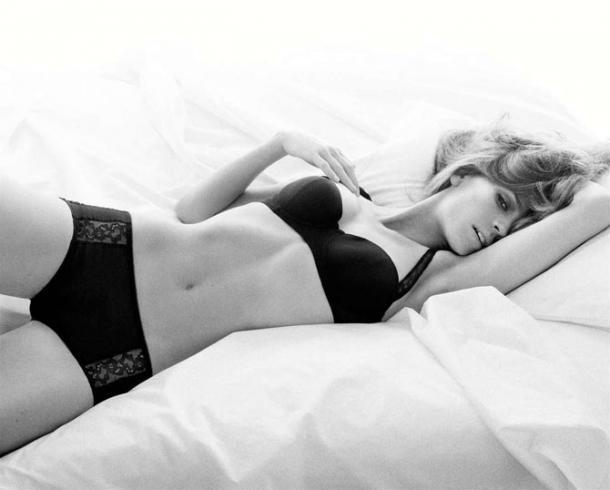 3. For the magazine Woman's Day. Daring and sexy Hilary with short hair, wide open cloak and a challenge to the determined look.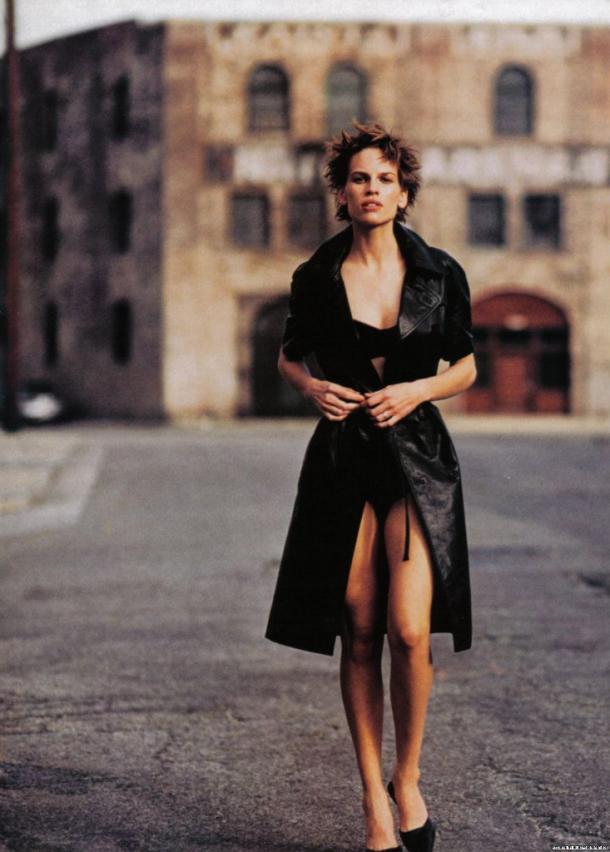 4. Max Vadukula photoshoot for Interview magazine in 2005.
The image of a seductive woman beznes after work, but sexy and fresh as a rose.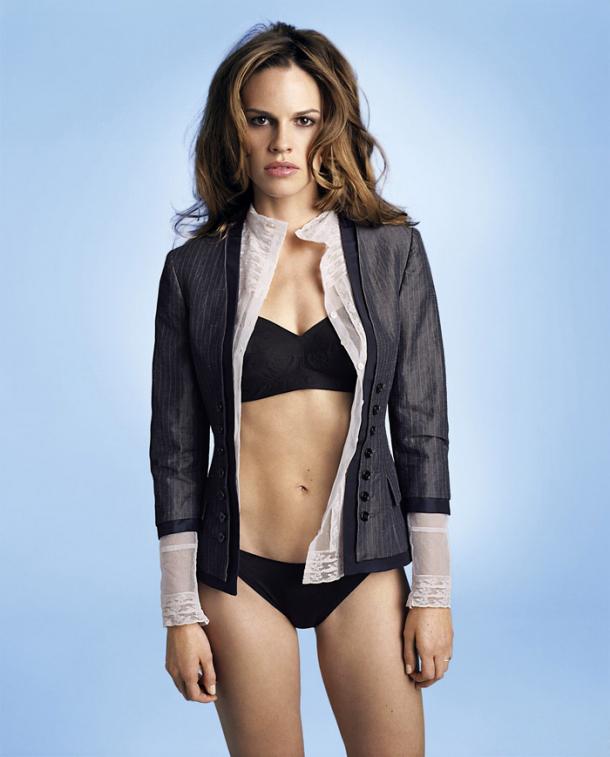 The same lady, but on the red carpet. More seductive and daring decollete to come up quite difficult.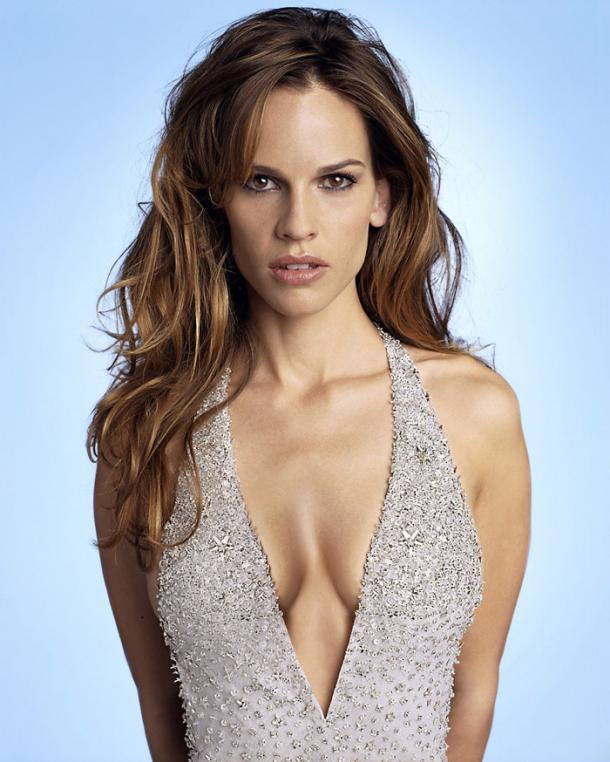 5. Matthew Rolston Photoshoot for InStyle US magazine in 2001.
Again, hussy, but grown-up, more delicate, soft and exciting. Transparent, weightless dress and satin shoes perfectly complement the image of Hillary.
But boldness and flirting is still in place. The girl is not afraid to wear bright and large accessories and show your beautiful body.
6. photoshoot for the magazine Esquire.
It is "hot" and very minimalist way. One sexy look that only there.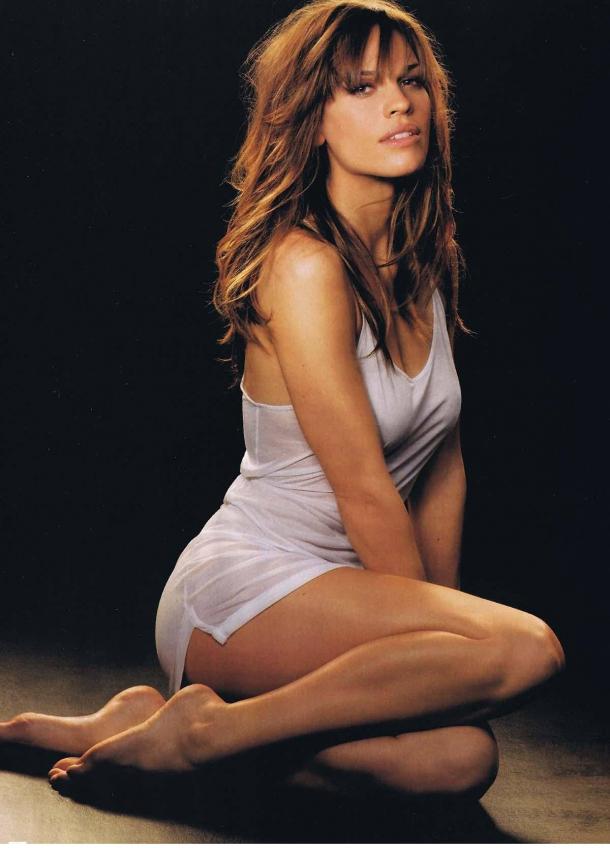 Look look, but for the endless tanned legs and the whole kingdom is clearly not enough.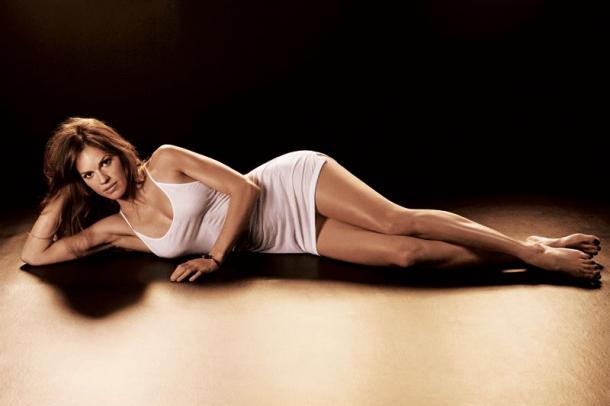 7. photoshoot for the magazine Style in 2005.
Sad but sexy "bunny". Tears make the image more touching and appealing.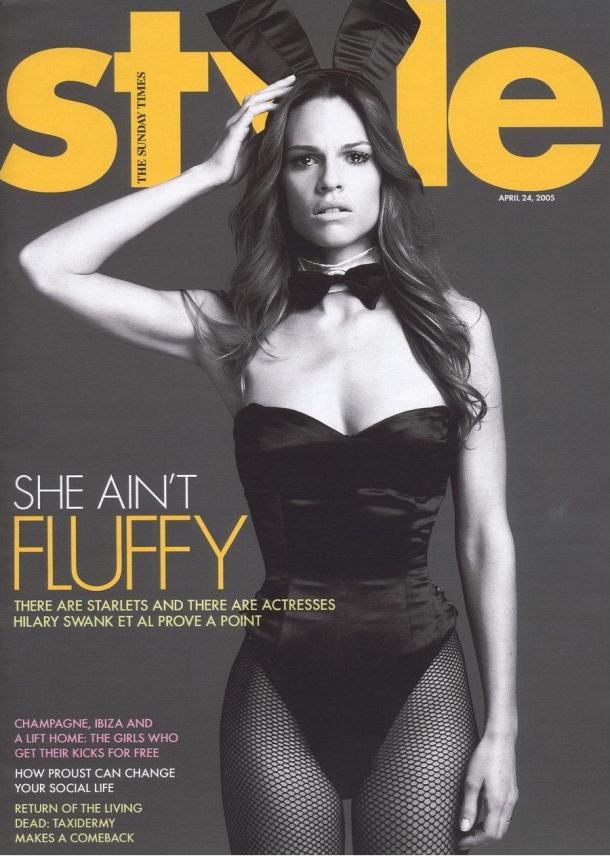 But here on the sadness was gone. Image impossibly daring and provocative.