Few would call Lady Gaga beautiful, but she does not tend to be so for everyone, quite a girl her loyal fans. Fans see this 26-year-old flamboyant singer what the others can not see: for them, it will always be and sexy and charming and very bright actress. In the world of popular music, Stefani Germanotta recently, but in the intervening period, she has shown us so many shameless, eccentric and original costumes, as we have never seen. At first it was a novelty, it is now fed up, but it happens, so the singer can only offer us something different, namely to become a normal person with a normal appearance. That it will be a surprise, but this wait I would not, because Gaga's next album will be called "pop art" and pop art, but what it is we all know. Bright colors, unexpected combinations and much more. But it is not until the spring of next year, but for now take a look at "pop artovskoy" Makeover Lady Gaga, which she uses now.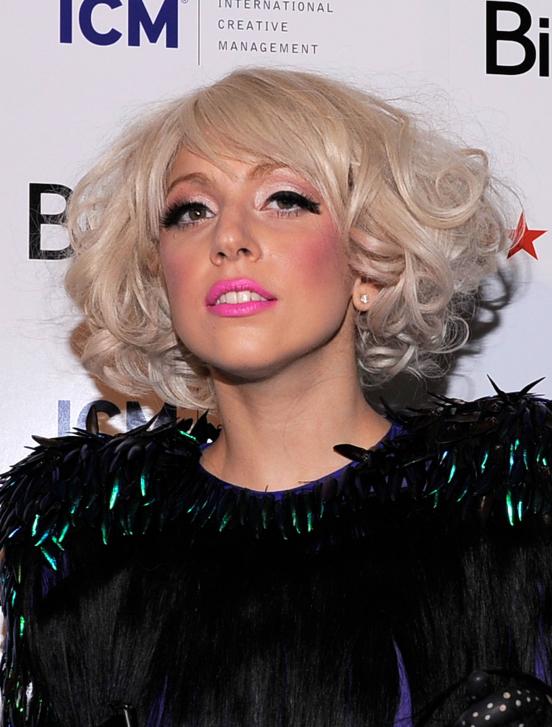 1. Singer in an urban way of Marilyn Monroe at the exit of its luxury cars. I do not like when copying cutie Mary, but Gaga is certainly better to be in such a state, rather than in eternal oblivion crazy images. So even though it looks like a girl, with a very elegant and pretty girl. Often she would be, and then everything is a freak, freak yeah ...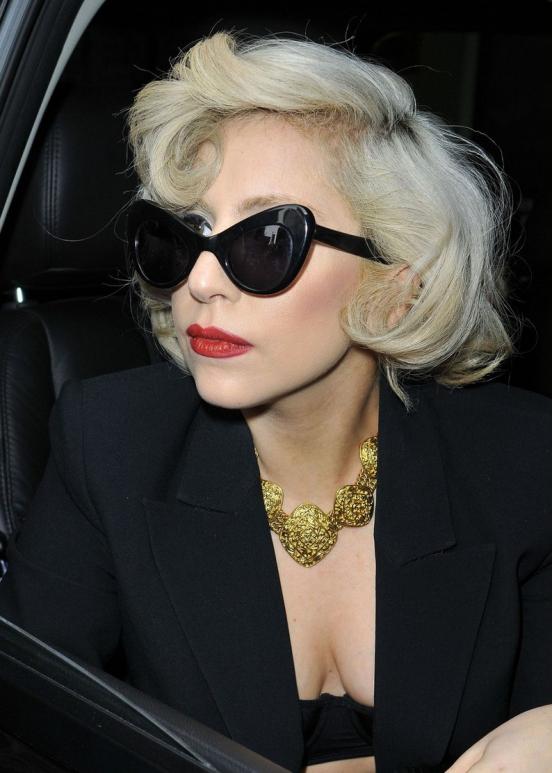 2. It is difficult to assess the make-up when in front of you here such an embryo, but I'll try. Gaga goes and red lipstick and arrows in his eyes, although that is clearly under the eyes too much. The image is the image, to shock the audience - its calling, which can be not she chose. Producers often impose their vision of their wards in the scene.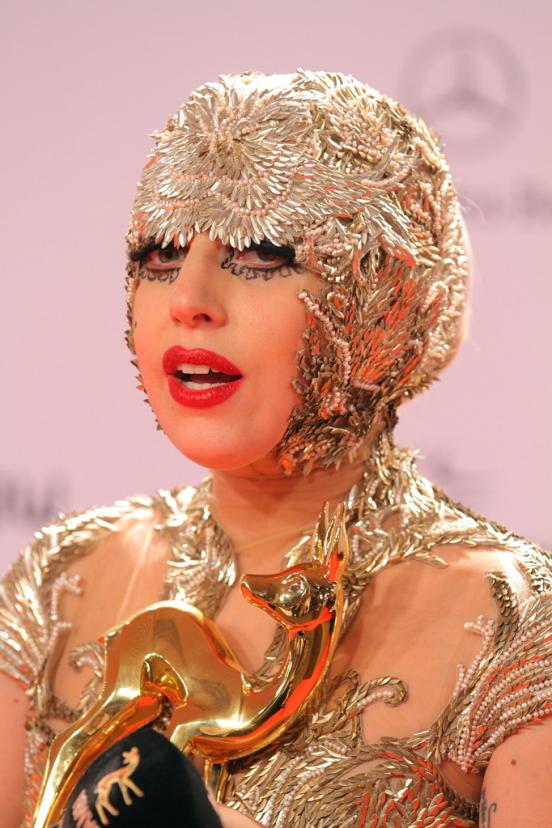 3. bright stage make-up, or subtract or add.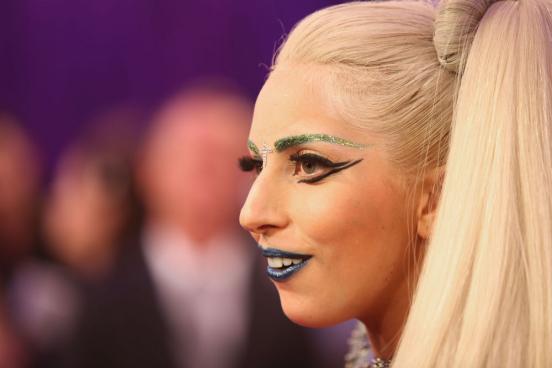 4. The singer with a minimum of cosmetics in the likeness of men. This is her personal alter-ego, but sometimes it gets interesting, and if it does not wake up in the company of Taylor Kinney? Gaga's boyfriend probably not happy, but I believe that it is a clever girl and will not shock the peasant.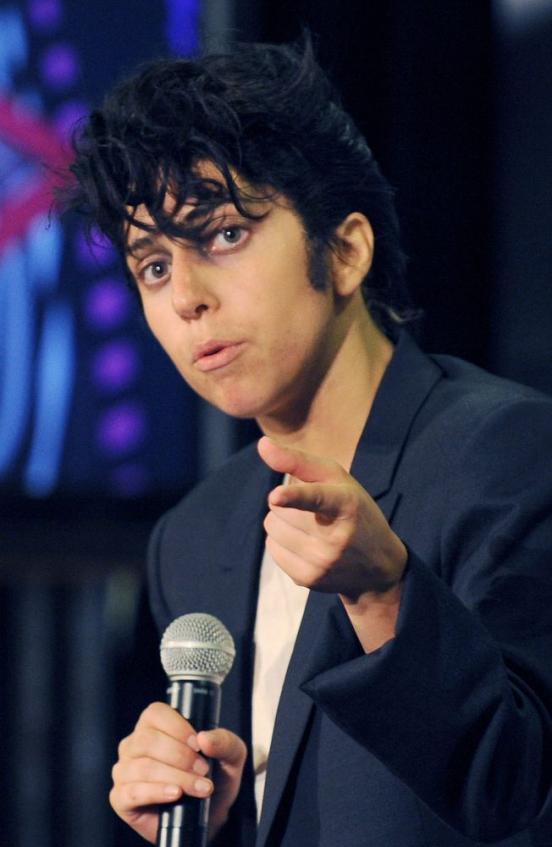 5. Luke, inspired by the anime culture. Whether makeup a little quieter, Gaga might have to sit on the shore and charming sailors with their songs. Take a doubt that they would be charmed, but pay attention to exactly.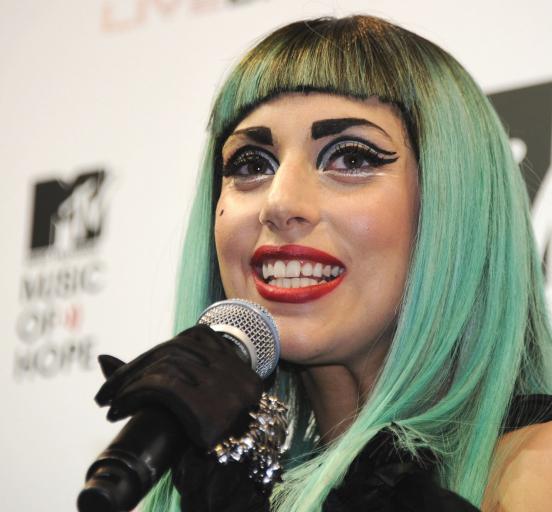 6. vulgar.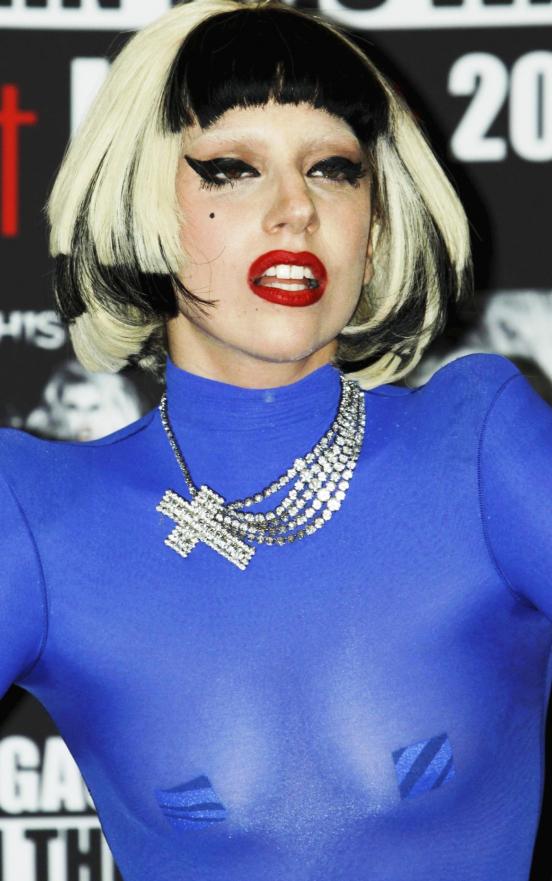 7. At the beginning of his career Gaga was completely ordinary girl with an unusual person. Against the backdrop of thick-lipped brunettes with regular features Gaga stood out obviously, but in particular it was nothing. However, makeup in those days much prettier: arrows emphasize the shape of the eyes, eye shadow isolated large eyelids and orange lipstick adds brightness.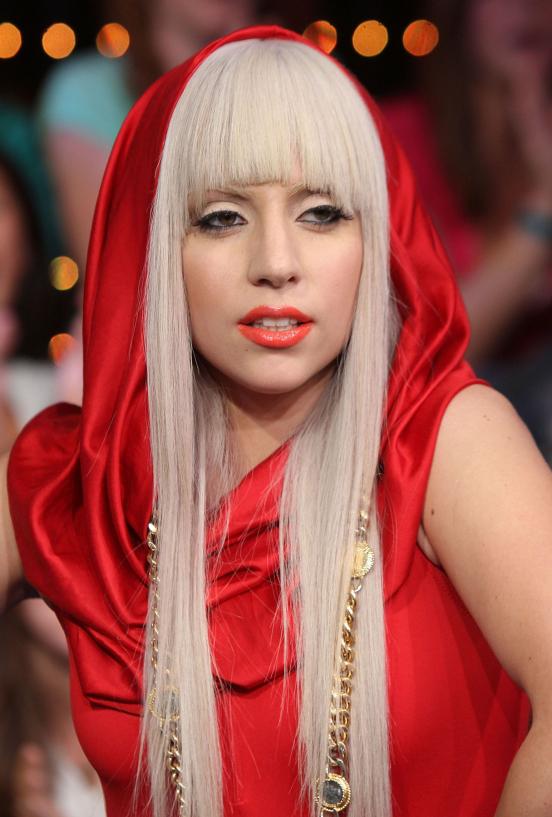 8. Again something from Monroe.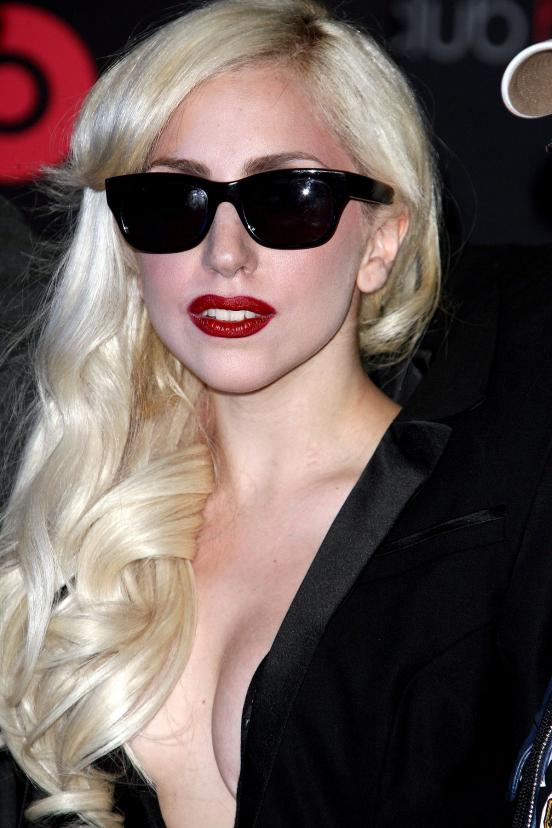 9. Classic: eye-catching, mouth "hide". Gaga make a very suitable. Eyes - is the fact that her face is really praiseworthy.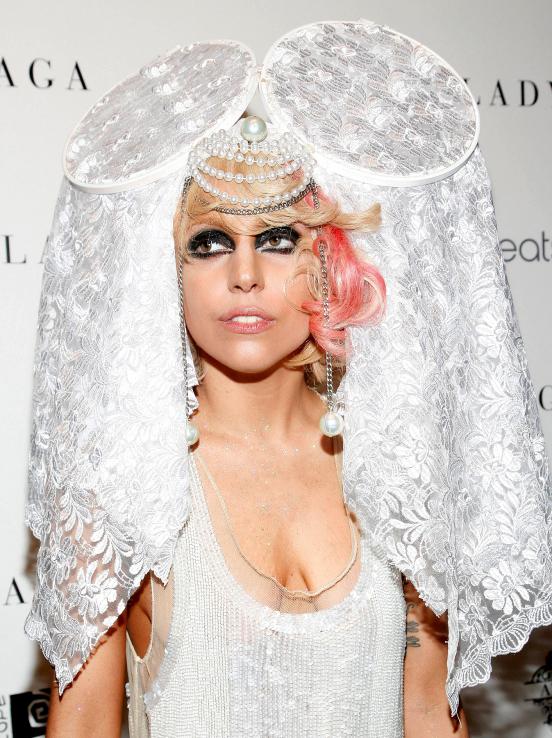 10. Exquisite makeup in golden tones make beauty from anyone, much of Gaga with her very good data and even more so. Gray-haired nymph, if such there are.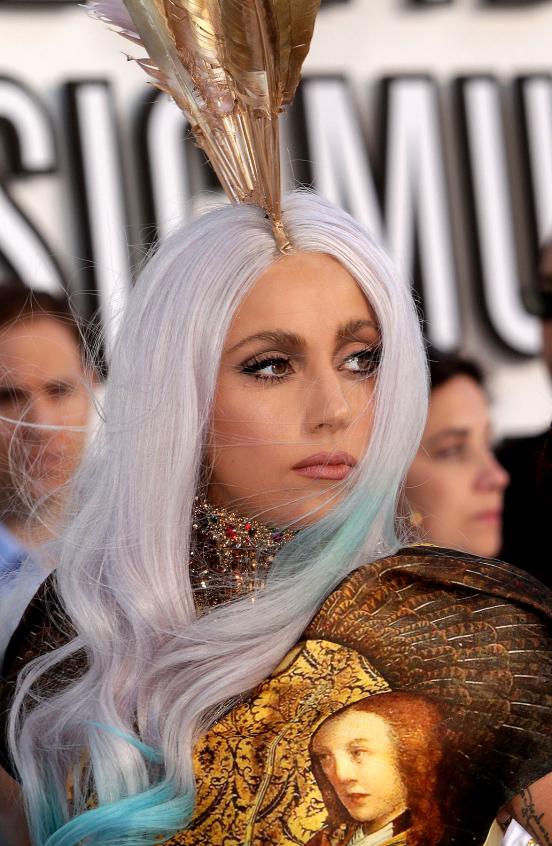 11. Feathers instead of ink - option is not practical, but original.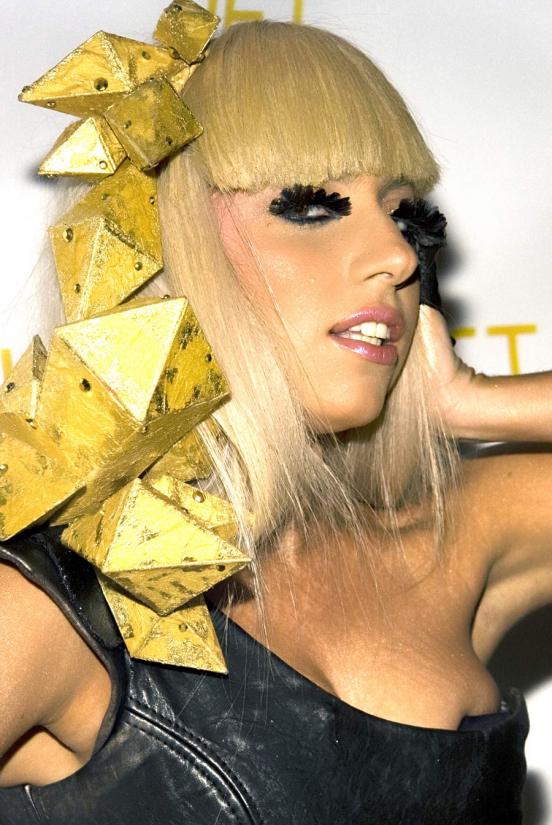 12. Another picture taken in early career, 26-year-old singer. Then she preferred pink lipstick all the rest.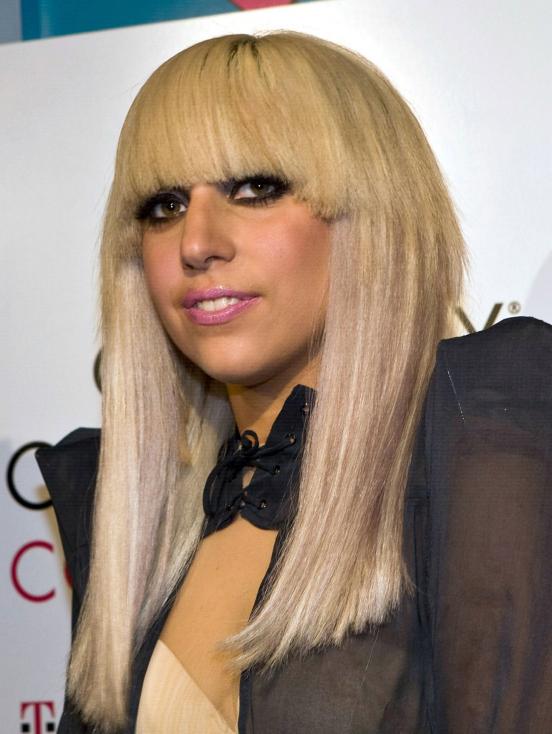 13. The natural tone on the eyelids conceal large glasses, and to maintain its shocking image of Gaga wearing an unusual hat and bright lipstick.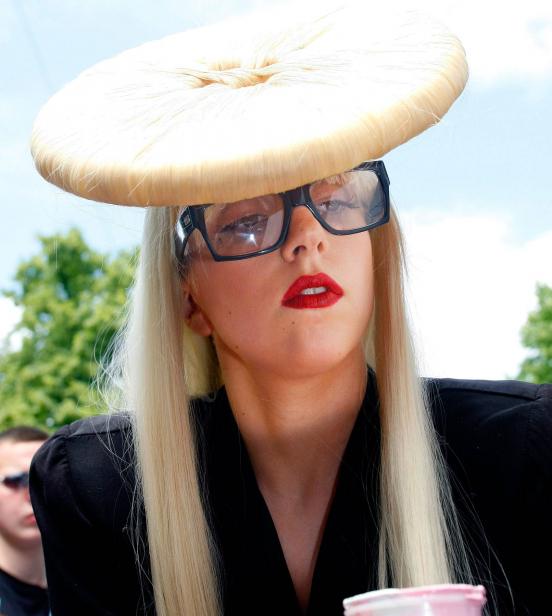 14. Blue and black false eyelashes and impractical solution. In ordinary life, with such not like and the desire does not arise each. Is that the most radical persons, so Lady alone in his stellar style. In a now solved except that Kesha, Avril Lavigne and Taylor Momsen.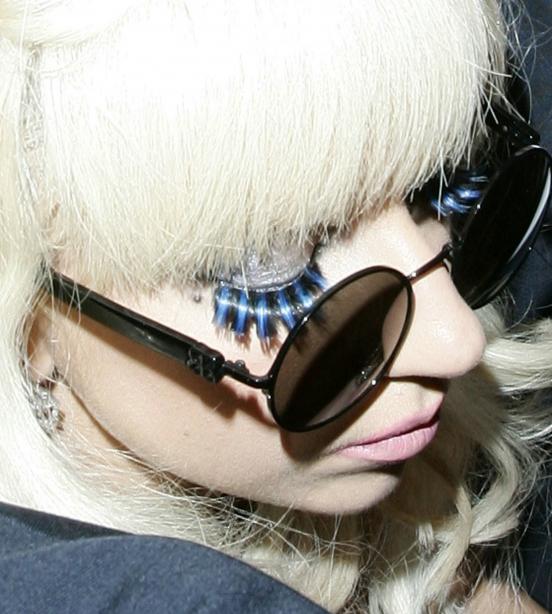 15. Modern Barbie. I remember that without this bow Gaga did not appear ... how everything is changeable.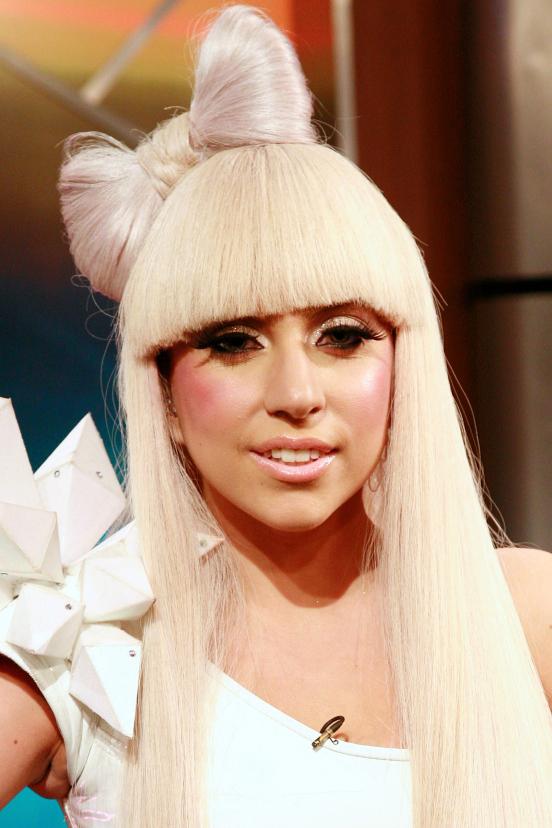 16. Remove the plates with crystals and lipstick and makeup to be more careful stunning.