For someone Spring - time for change, and for someone summer and autumn. Let's see how to change hairstyles of famous women lately ...
Rihanna
Rihanna's new hairstyle debut came in the «MTV Video Music Awards 2012". Never before this time the singer was not so short length and short bangs, but they say that to change the image of the singer prompted a mad desire again like Chris Brown, for whom she at one time made a bob. Of course, the change in her image was not very long ago and found a good reason to fix it. Incidentally, the premium for the first time in three years, Rihanna publicly greeted her former boyfriend and second consecutive win in the category "Best Video of the Year" with the clip «We Found Love». In the western tweeted many have noticed that with this haircut Rihanna became similar to the late Whitney Houston, and our Russian sites joke that it was a wig Kobzon.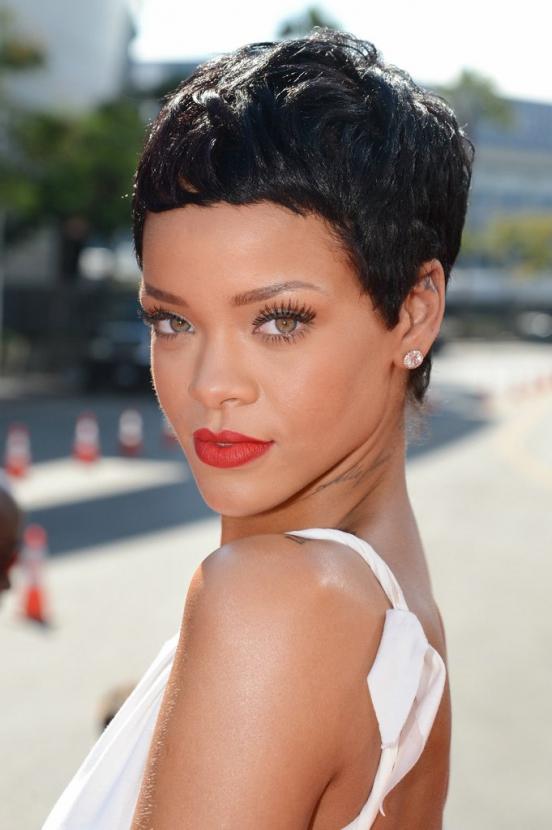 Christina Aguilera
Christina Aguilera is preparing for the launch of his first single «Your Body» from the new album and with him trying to change the look. The singer lost some weight and add to their luxurious blonde hair bright purple strands.
Lady Gaga
Lady Gaga on the contrary departed from custom shades and repainted in brown-haired woman. In addition, the singer made a long, straight bangs. Now Gaga often you can see a big bunch of hair, which allegedly justifies its nickname, and makes it a real lady.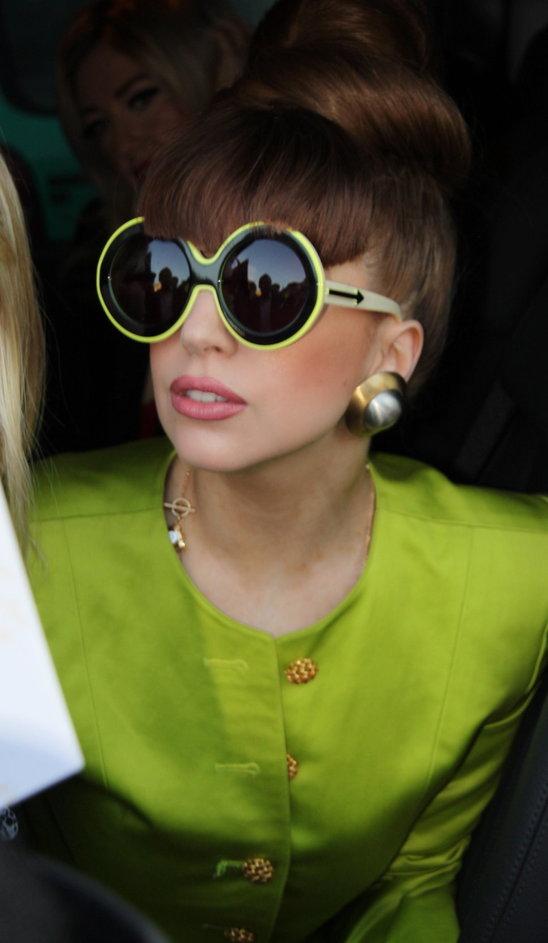 Jessie J
Jessie J just do not know. Became a real beauty with a new color and a new haircut hair! At this point, no one would doubt that this girl has become a much more natural and elegant.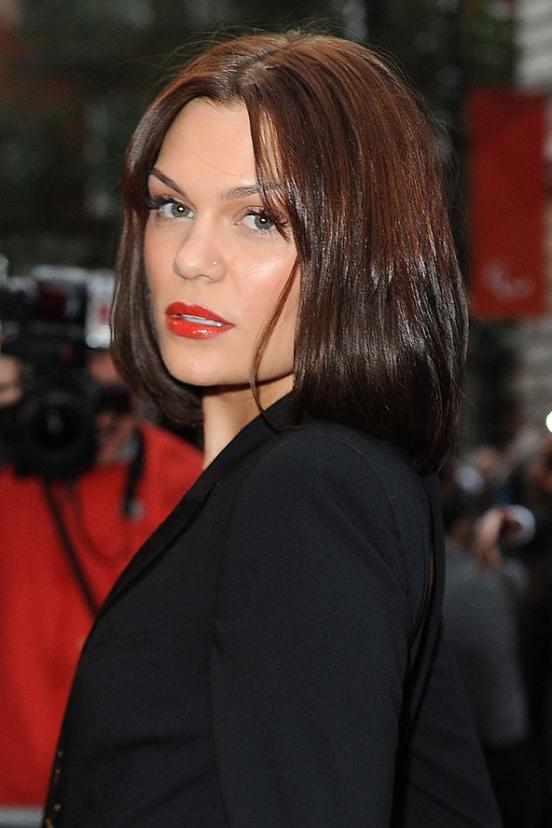 Miley Cyrus
Miley Cyrus carefully combed by Pink. Insolent zakos or innocent coincidence? History is silent about it, but in any case, such a hairstyle Miley is not well suited. It would be necessary as soon as possible to make a building.
Lana Del Rey
Lana Del Rey has long been a red-haired, but as soon as the edition of men's magazine «GQ» acknowledged its "Woman of the Year", the singer repainted in black color, becoming fatal brunette. Smacks of Megan Fox, is not it? By the way, Lana recently starred in the very, very candid photoshoot for the very publication, evaluate its feminine beauty.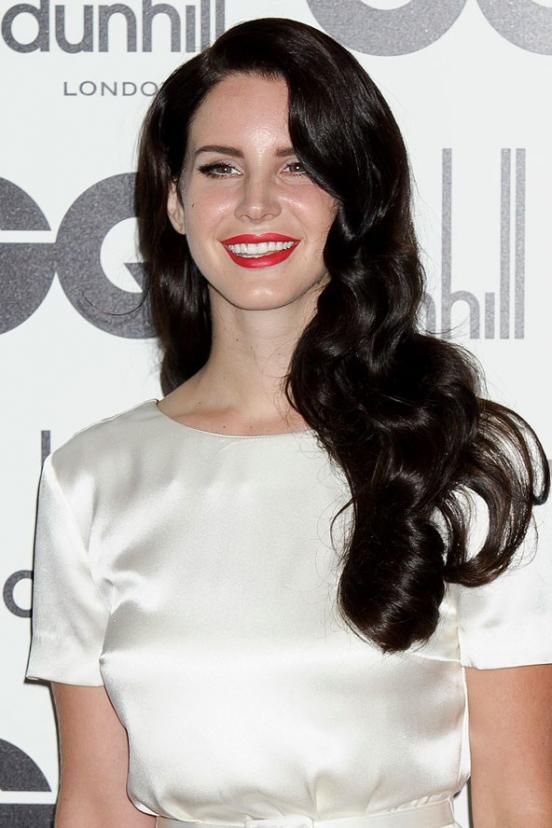 Demi Lovato
Demi Lovato tired of being tёmnenkoy and 20-year-old singer was replaced by a lighter color. As long blond gives yellowness, but hairdressers Demi professionals and they will do it right. In my opinion blonde Demi even more cute and lovely, although reminiscent of Emily Browning.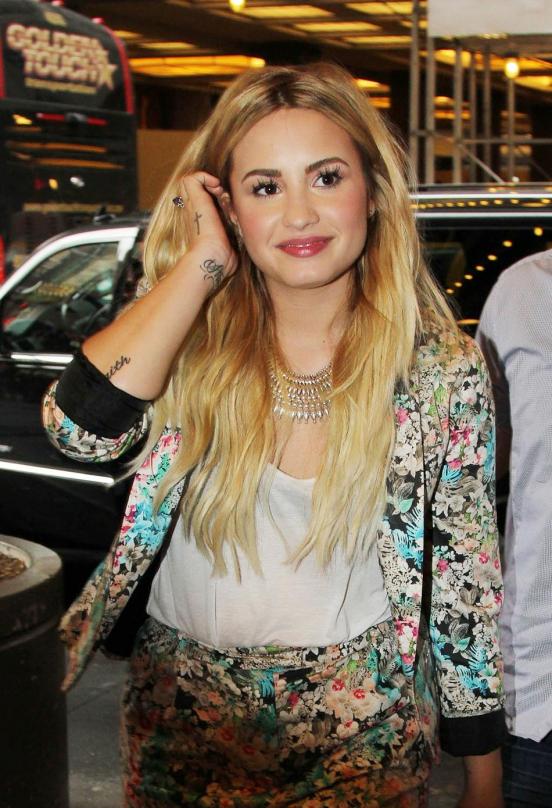 Chloë Sevigny
The actress their changes. Chloë Sevigny chose quads and shaved temple ...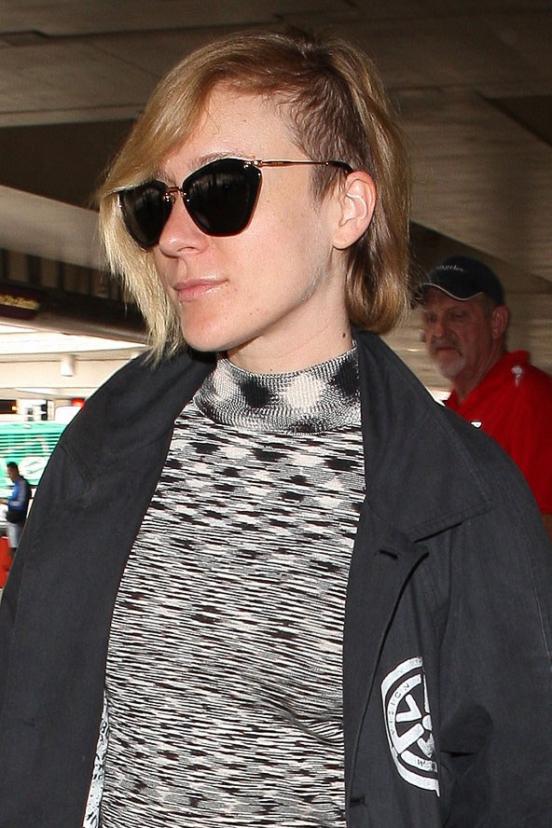 Jessica Alba
... Jessica Alba and preparing for the filming of "Sin City 2" dyed blonde.