Chicago held a competition doubles stars. Look!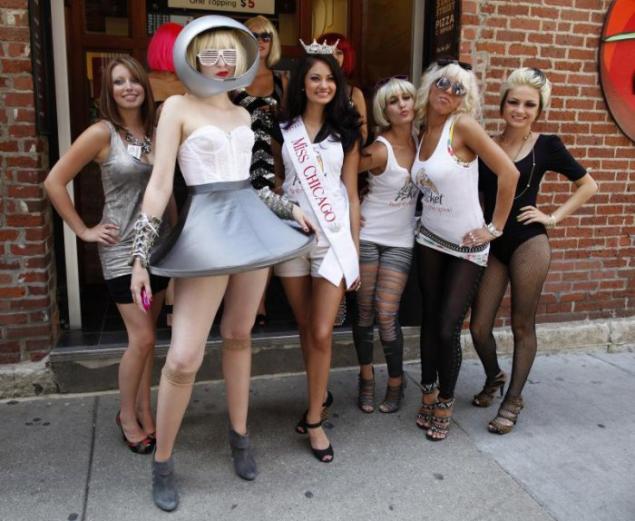 At the end of this week, Lady Gaga won Chicago! Not only that, this weekend, from 6 to 8 August in Chicago hosts a music festival Lollapalooza, one of the frontmen who became Lady Gaga, so also the eve of the festival of the curious gathered in the city center, were able to watch as many as eight (!) Lady Gag . To see them in such numbers became possible due to competition doubles superstars, who had set up in one of Chicago pizza.
Eight women fought for the best double Lady Gaga. Contestants had to convey the similarity with the pop diva in everything: in hairstyles, clothing, demeanor.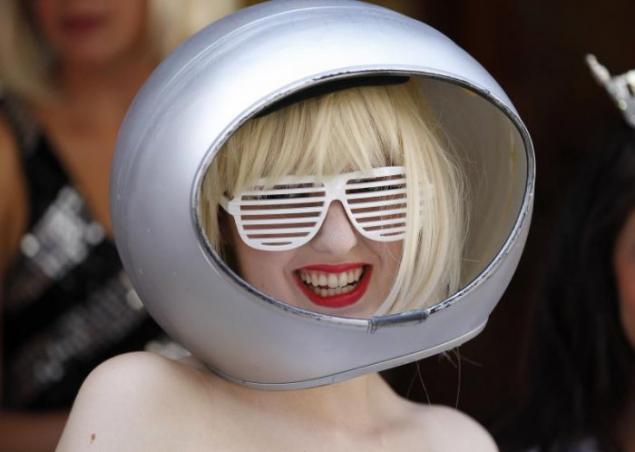 Winner doubles Lady Gaga - Anne Marie Boyer, which is probably also chosen because of its extravagant costumes, perfectly matches the style of Lady Gaga.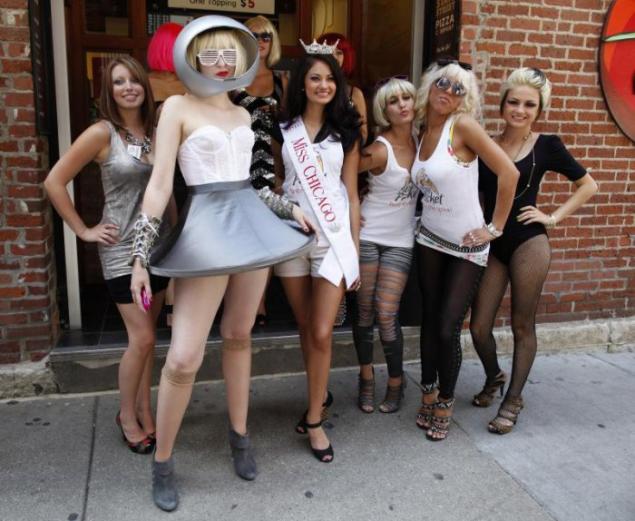 The judges of the contest were Miss Illinois and Miss Chicago.