Sergei and his wife decided to try his luck in the lottery green card, and when he won, do not believe their eyes. After some debate, it was decided to go to far away America back as they say you can always come back. This photo essay tells about Sergei beginning, his life in Chicago, wages and the price of products.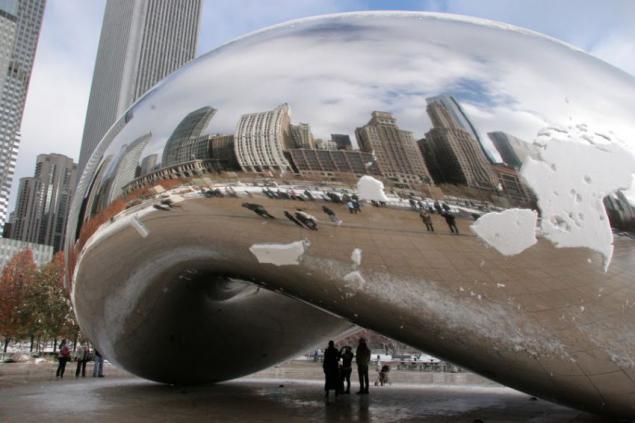 And yet we decided: we must take the risk. We thought that Belarus can always come back. It is here that just do not change. Then - as in all. New profiles, "Schengen" for going to a job interview in Warsaw, which made themselves, having stood for two days and a night near the Polish Embassy in Minsk ...
Education in our economic. I'm an accountant, economist wife. Although not quite work in the specialty. Familiar in the United States, which could help us at first, we were not. So actually we went into space. The level of language - I have about Upper-Intermediate, the wife Intermediate. I have no doubt that all of us will turn out.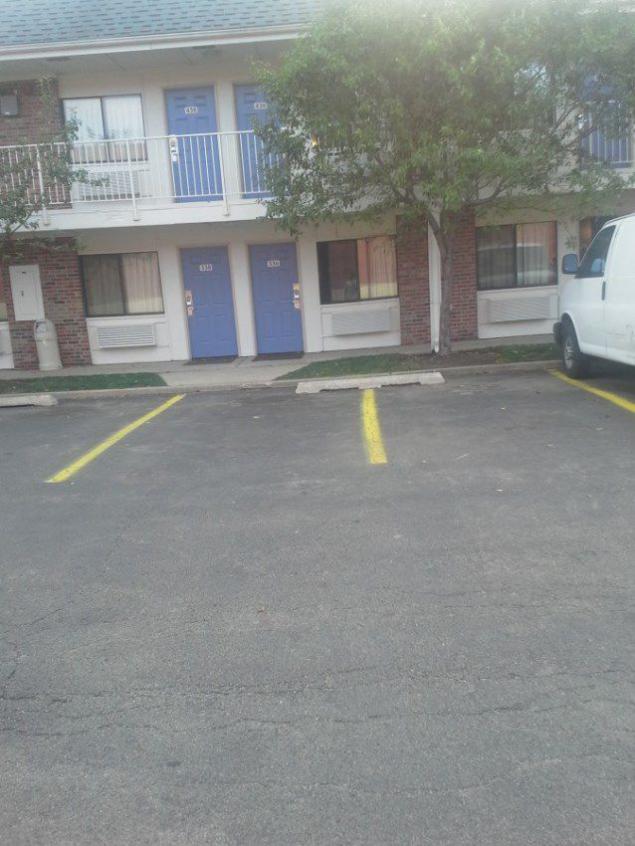 First Steps: The Motel Life and buying cars
Booked motel. Plane tickets bought at one end, the three of us it cost about $ 1,700. We flew from Kiev to Chicago flight Lufthansa.
The motel was certainly not five stars. The room lacked a refrigerator and microwave, neighbors - some Latinos and blacks. Enough noisy types. Weekly pay about $ 360, plus $ 3 per day for Wi-Fi.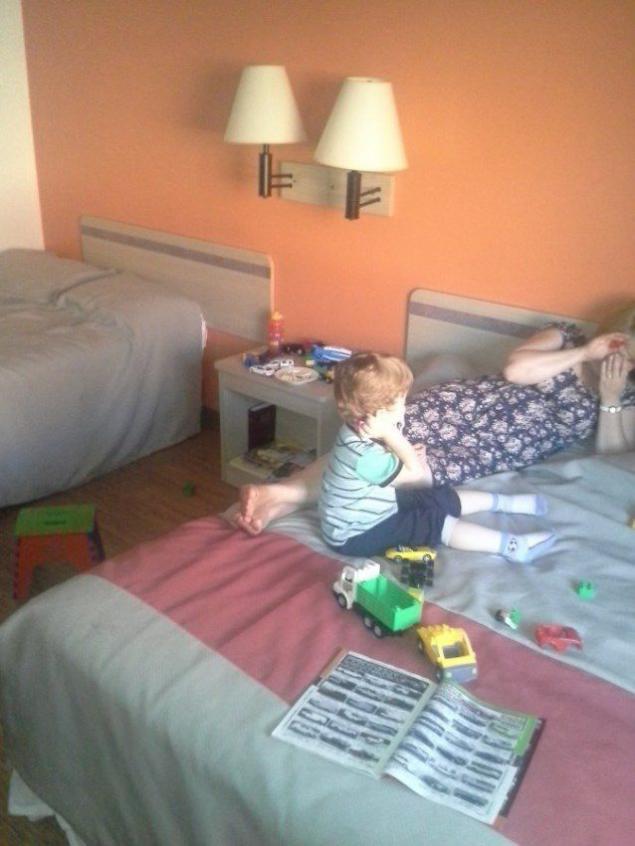 Immediately after checking in the motel began an extensive search for permanent housing. It was not so easy, no one wanted to take. In the hands of any documents, no work is also greatly complicates the situation ... no regular public transport. Therefore it was necessary to urgently buy a car, the cost of which has not been "hammered" in the initial budget.
For the car, I went to the nearby Wisconsin. There, the former Georgian Jora bought a Toyota Sienna 1999 issue for $ 3,600.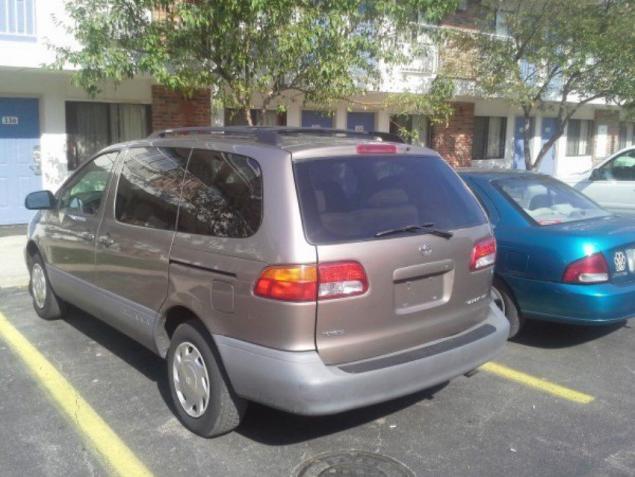 To pay for the car twenties, then it is the running bill. Money is so frayed that in Minsk in an exchanger even in their hands would not have taken. Resigning and I was amazed at all. Zhora took a notebook and wrote, saying, I am so and so sold the car to such and such. Date, signature. The title (analogue of our data sheets), the seller has entered the transaction amount. All! Next, I myself had to go behind the numbers and insurance. Inspection is not here.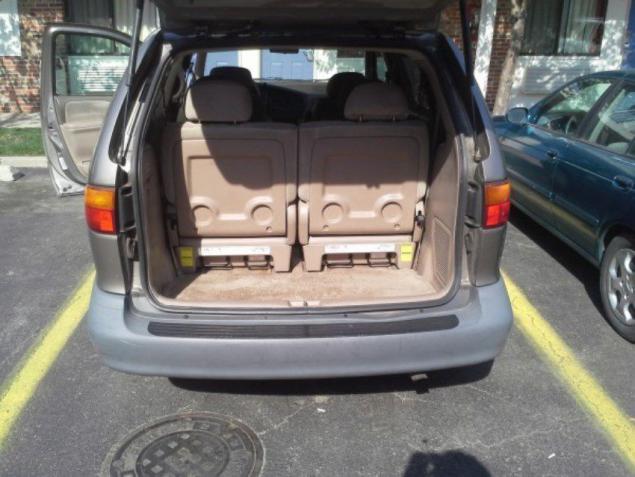 By the way, I drove the car to Chicago without numbers and without rights, at your own risk. If stopped, you could pick up the car at the car pound. But nothing happened.
Another funny moment. Many are putting their cars haphazardly. One night I just drove the rear wheel on the line - and that's what the note found in the morning on the windshield.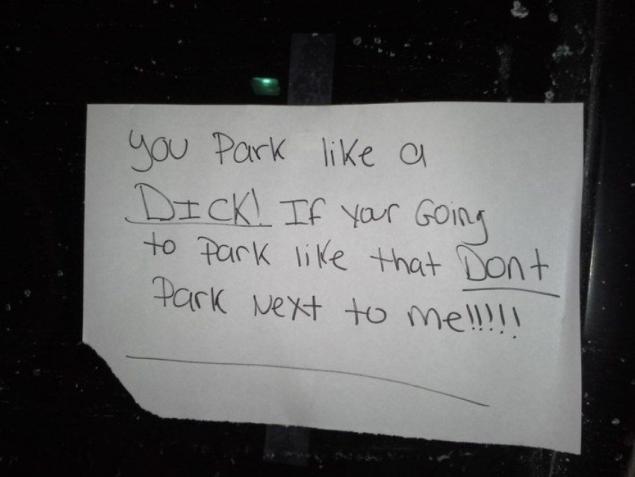 When there was a car in the family, everything became much easier. United States - a country car, everything is very well thought out and comfortable. After Minsk and the Minsk road traffic here I enjoy the ride.
Permanent housing
To rent an apartment one new acquaintance gave a certificate stating that I have been working at it (although it is not) and get $ 800 a week. Only with this certificate, we were finally able to rent an apartment. Housing very satisfied, although the pickup had to leave the pre-payment of the cost of two months' rent. Total paid $ 3,000 ($ 1,000 - rent for the first month and $ 2,000 - deposit).
Apartments are for rent unfurnished. Equipped with only the kitchen - a refrigerator, microwave, stove, dishwasher. Furniture bought at IKEA. Apartment - about 90 square meters, a huge, but we still ask: "How is the baby will live without a separate room?" If they only knew how people live with us ...
A curious detail. All are barbecues on balconies. In the evening, I am sure someone from neighbors fry patties in the burgers or steaks.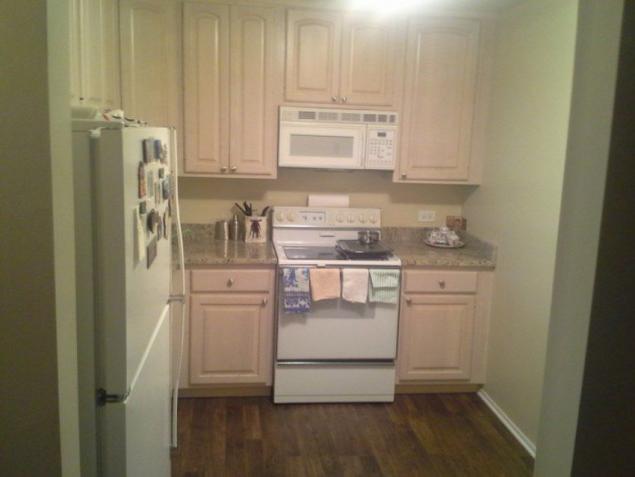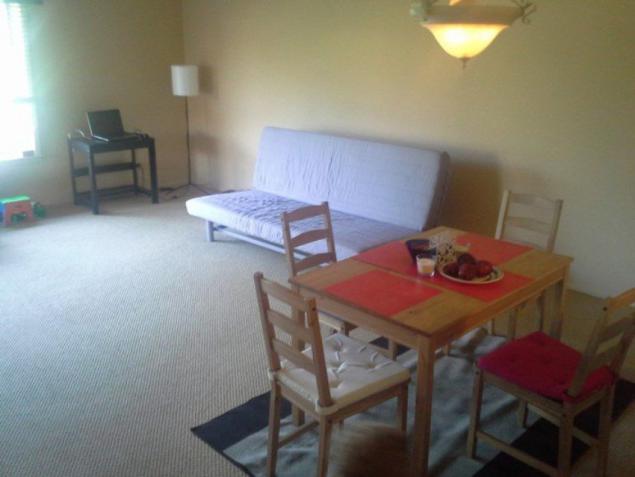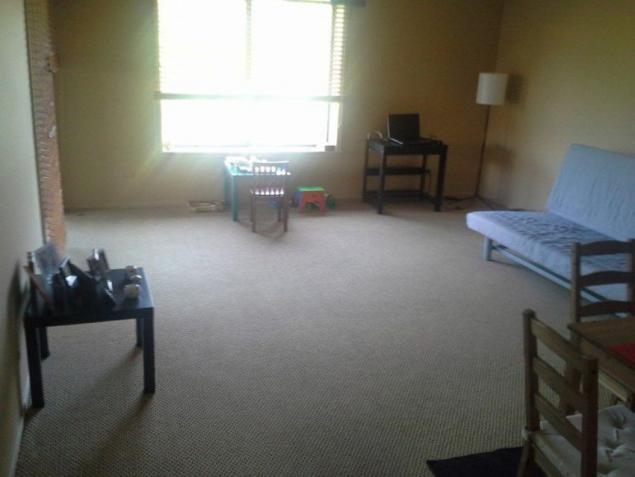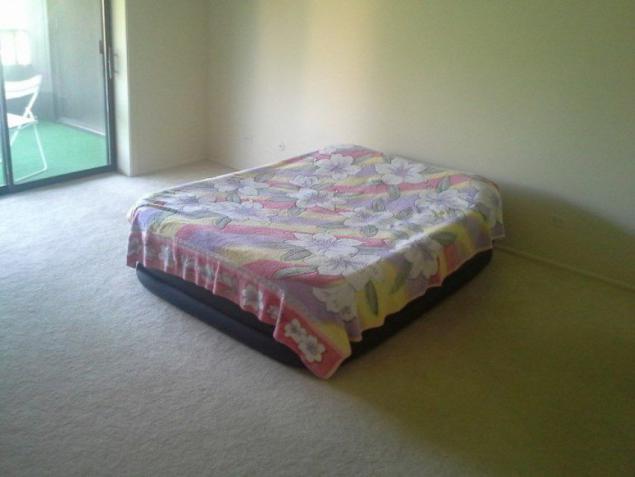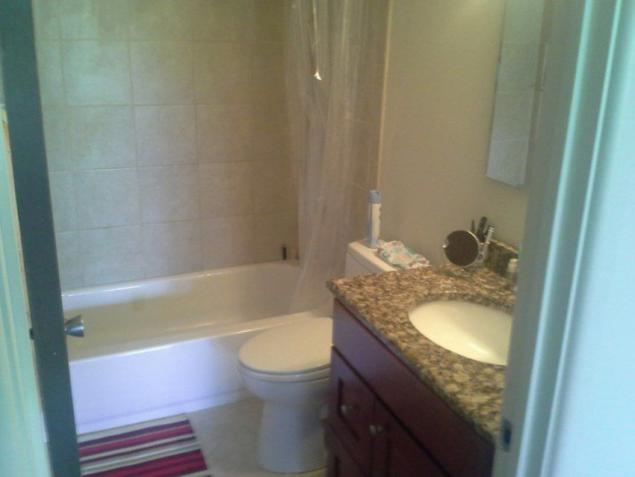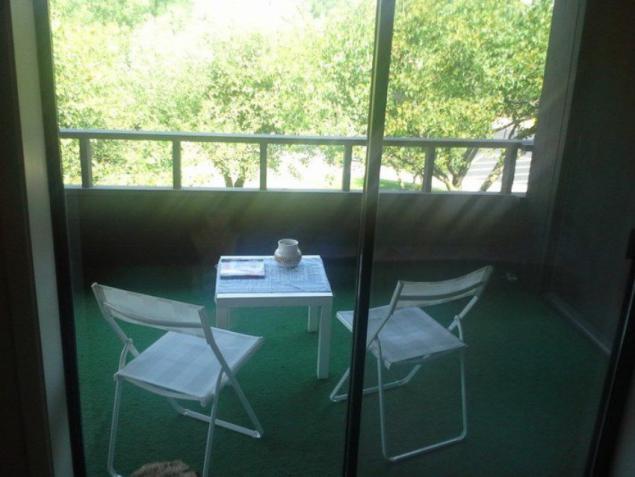 Job Search Salary
So, it is necessary to look for a job. It was decided that the wife with the child will be sitting at home. I found a variant fairly quickly. In the search took about a week. Moral was ready for any work. Still, we are just beginning to settle in the United States.
As a result, now I work for a company that is engaged in trade in the Internet. Mainly sell computers and accessories. I have been assembling a PC, install the necessary software. Work is not the best, but not bad for a start.
We now live on $ 2100-2200 per month. By American standards it is quite small. But we are here only four months. As they say, Moscow was not built! In general, we look to the future with optimism. This is only the beginning of our journey. We left not for the large salaries, but for a quiet life and confidence in the future, without these races with the rate of the Belarusian ruble.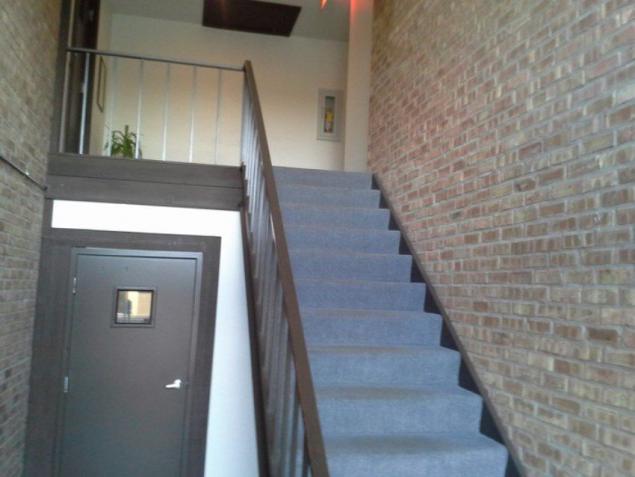 About Chicago
I remember the first time I visited downtown. It is something! It can be long and hard to talk about how beautiful it is and how impressive, but when you see it in front of you just can not believe it. There are no words in common. People dressed nicely smiling. On the streets of so many young people. Curiously, when huge crowds of policemen very little.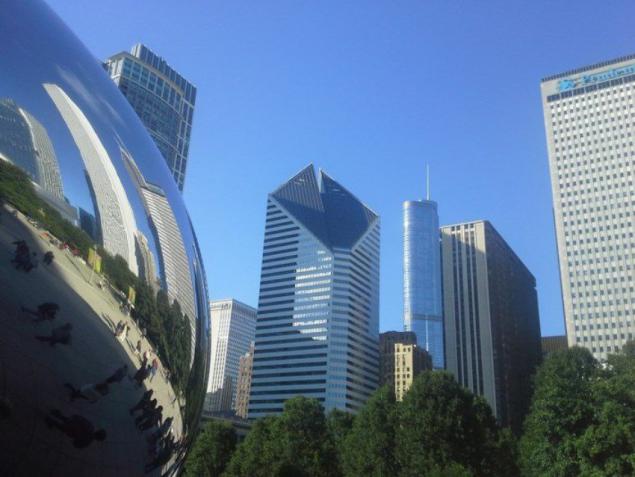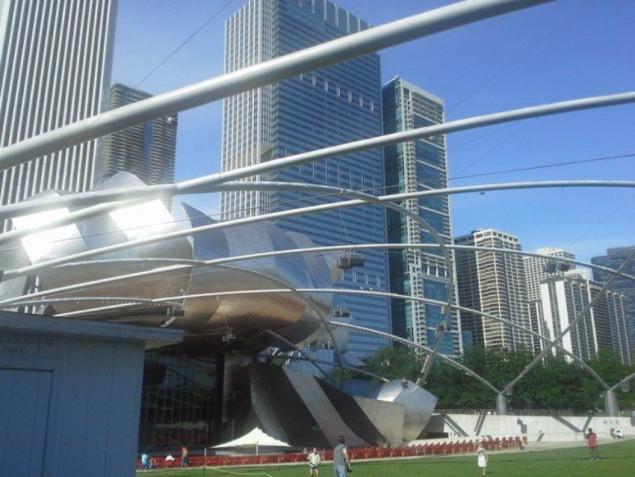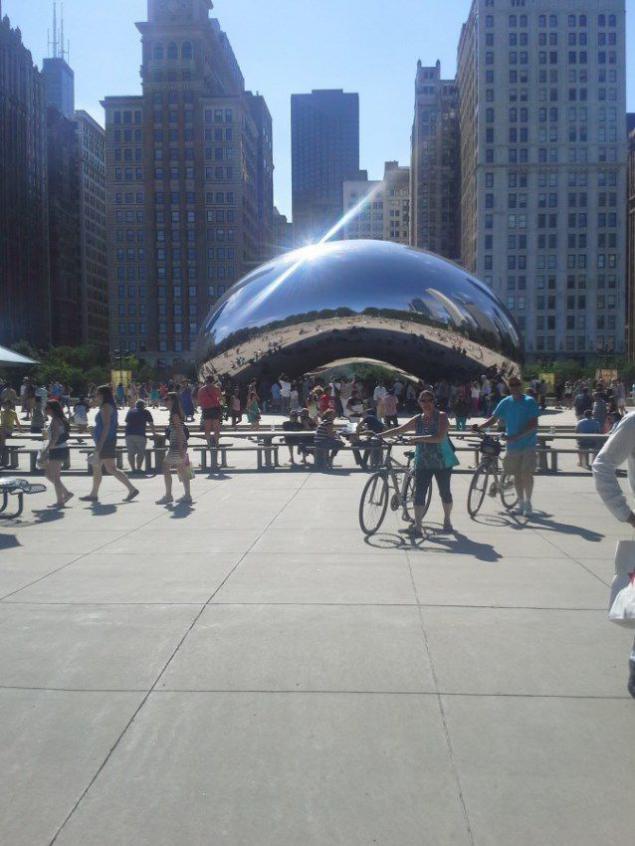 Somehow we went to Lake Michigan. Along the way, we saw a turtle, which basked in the sun. Rabbits ran, Canadian geese sitting by the river. And it's all a 20-minute drive from downtown Chicago! Pro protein I generally keep quiet, they are here in Minsk cats.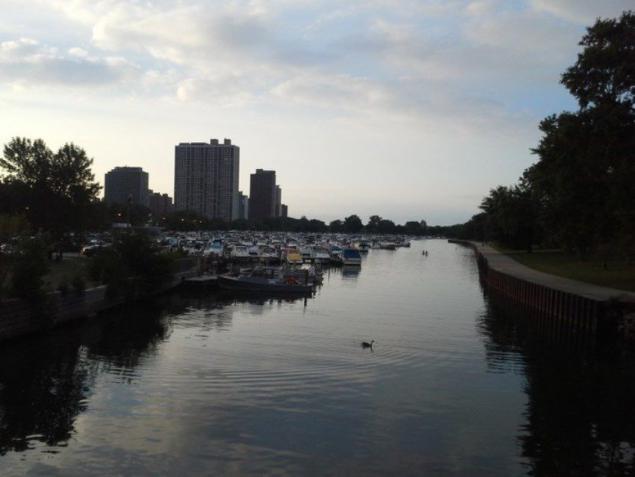 Few pricing
Anyone who says that in America everything is expensive, just is not the case. In general, prices are lower than in Belarus. About the difference in income levels can once again not to remember ...
Here are some price tags. The eggs are sold by 12 units - for $ 1, 76. Pasta - $ 0, 82. bread trouble here. Tasteless. Buy white and something like the black, but not black - $ 1, 28 per package. Sour cream - $ 1, 48. Natural juice (1 gallon) - $ 3, 98. Milk (1 gallon) - $ 2, 25. Chicken thighs (1 kg) - $ 3 71 buy meat for shares such as "buy one package - the second win free. " In the end, one kilogram costs $ 5, 28. The meat is excellent, no catch in the action there.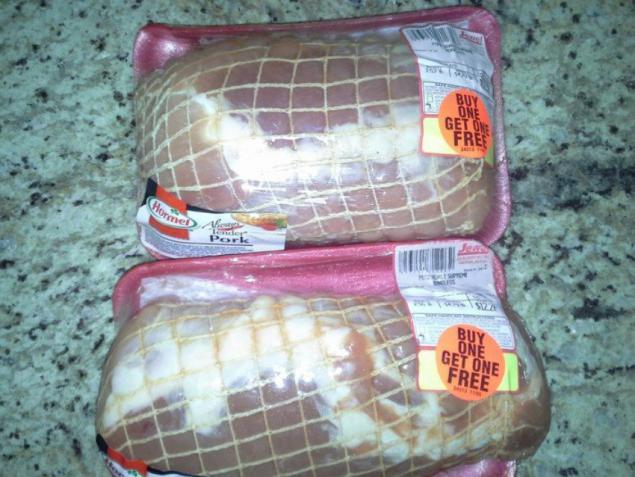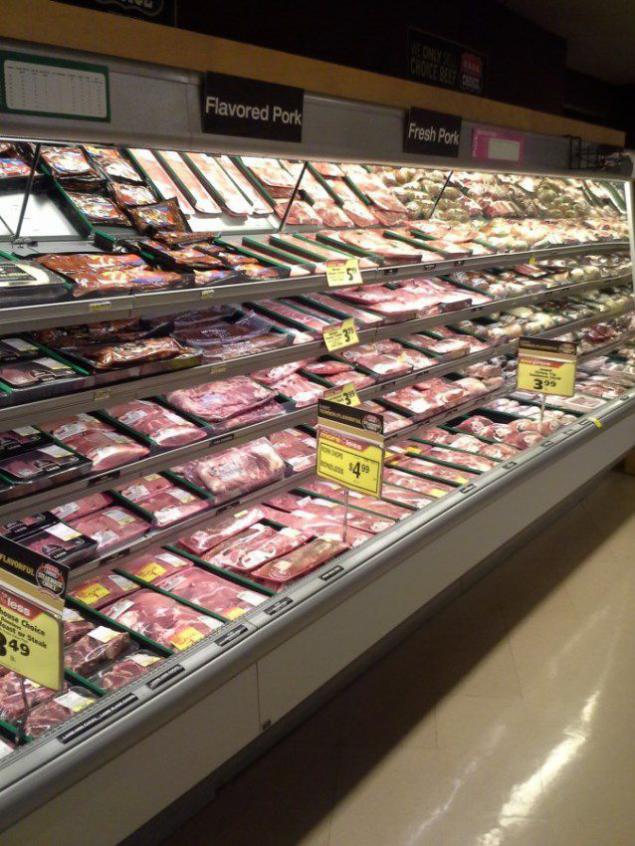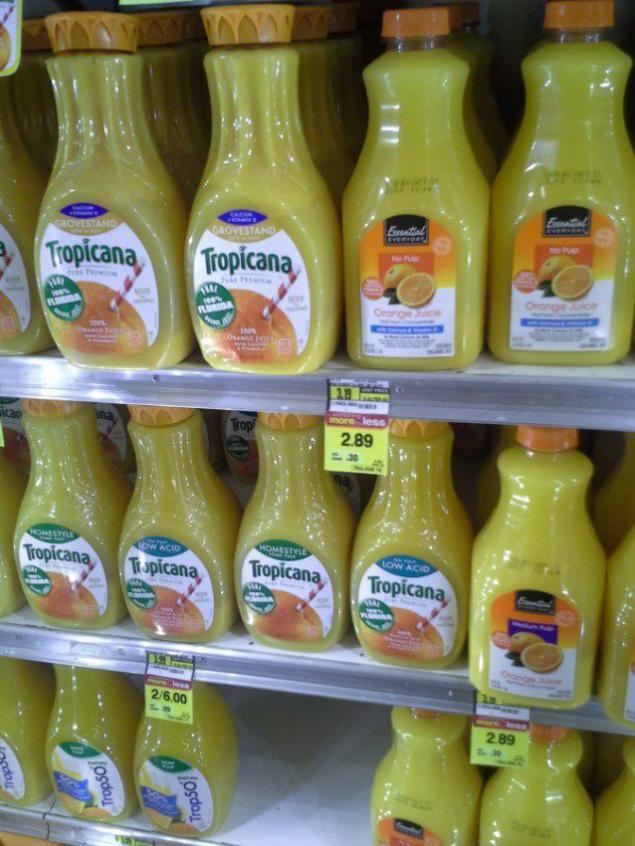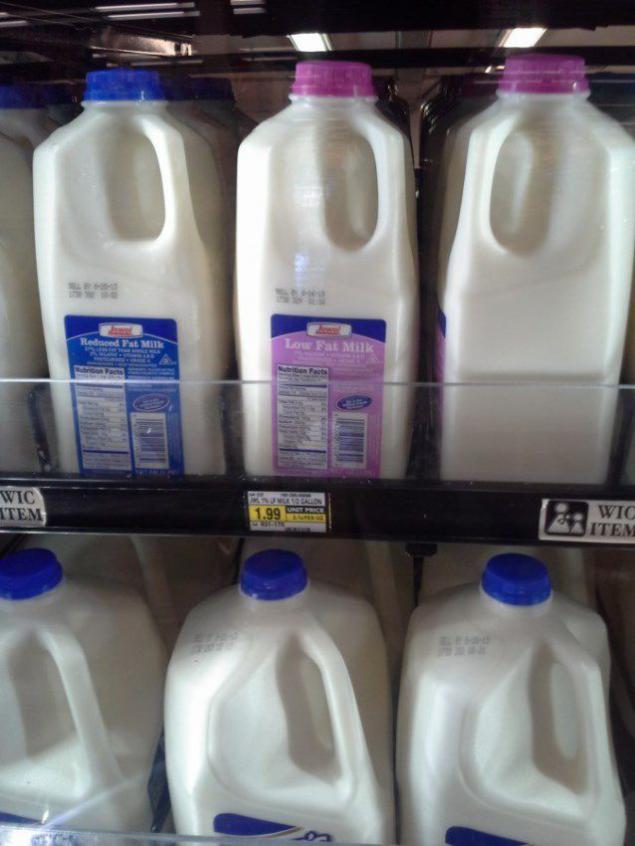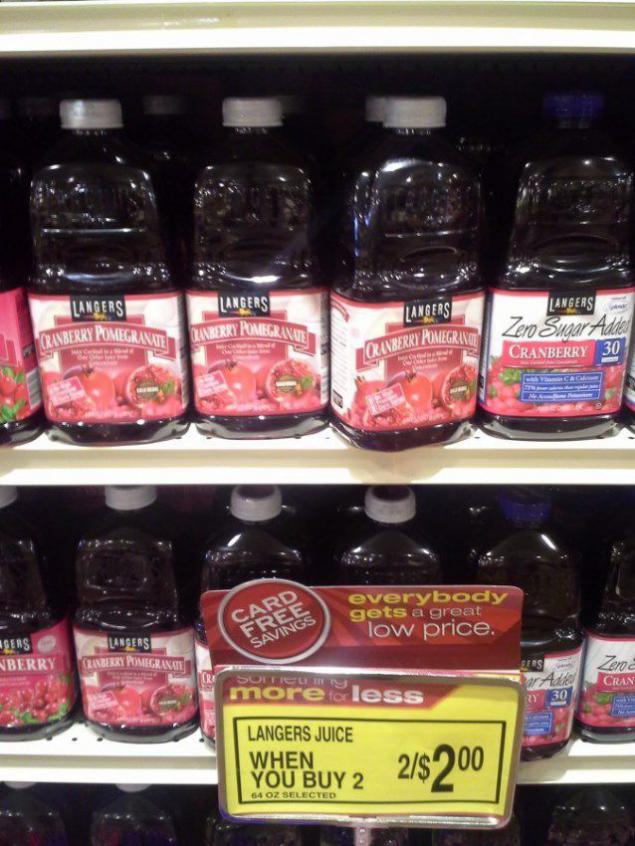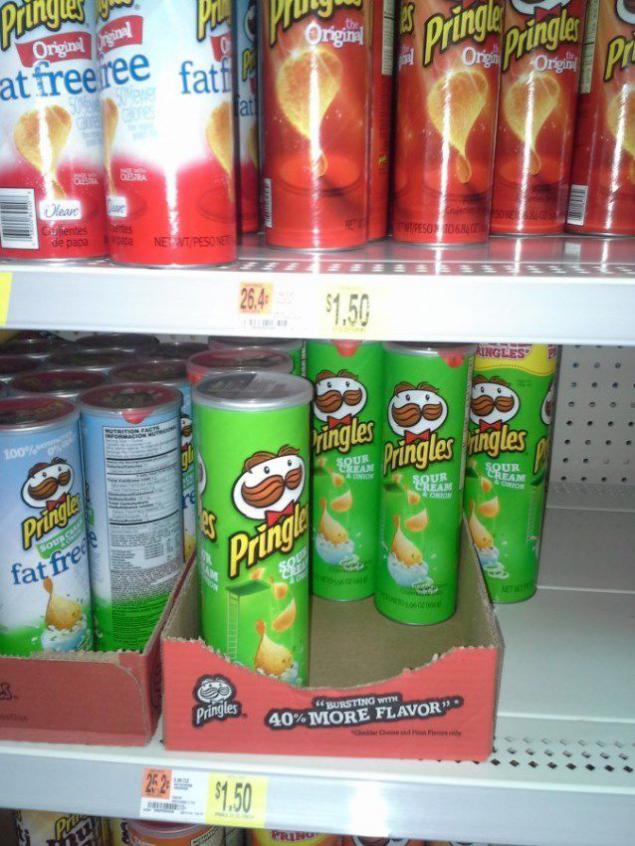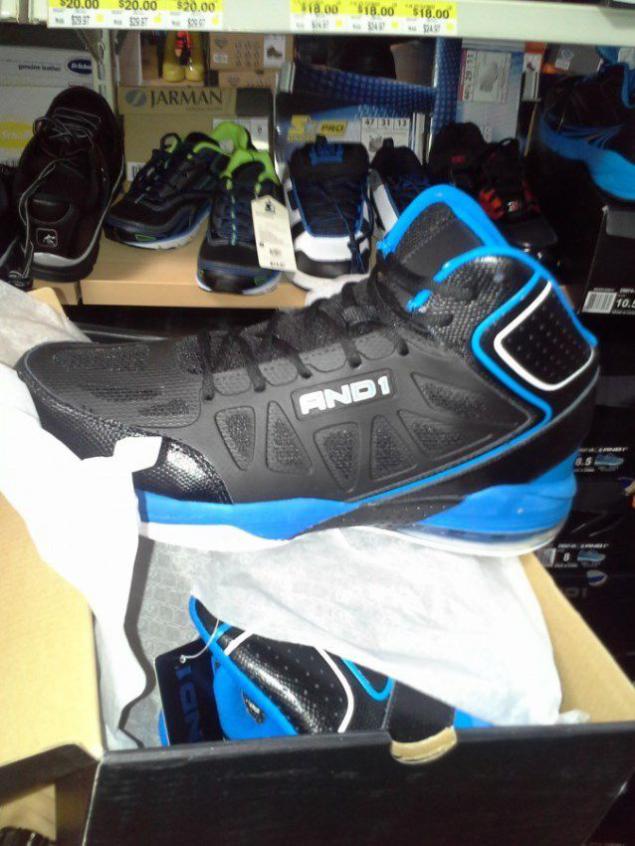 The most expensive laptop, which saw costs $ 700, and an average of $ 400. It all prices from Walmart. Pringles Chips are available for $ 1, 5. Remember how much they cost us ...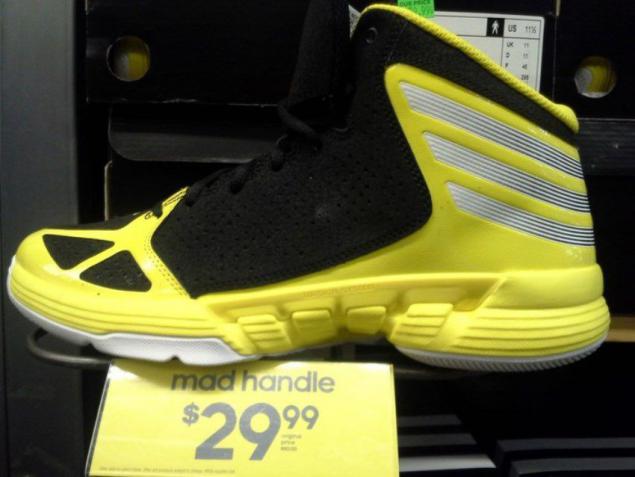 On the catering
It wanted to try real sushi. Not like in Minsk, and of really fresh fish. In the US, with food all right, you can find the cuisine of many countries around the world. I was advised to try Japanese food at Mitsuwa Market - is a shop of Japanese and Korean products. I went shopping like the museum. There is also a food court. The main set was worth $ 11, 75 with the Minsk land does not compare!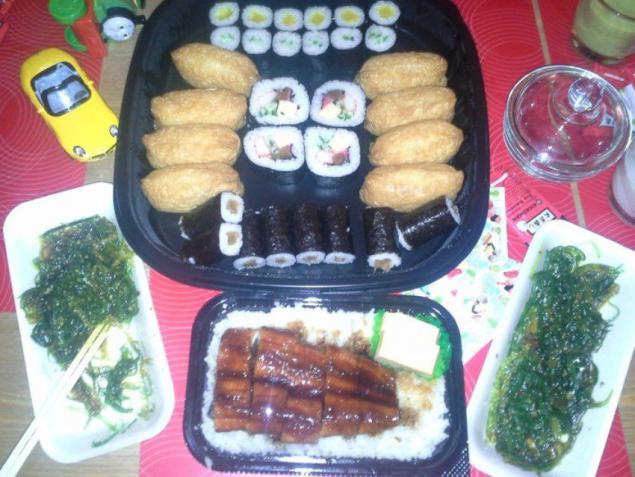 Basketball and "Chicago Bulls»
Of course, living in Chicago, I could not go to basketball. Send to match the NBA, "Chicago Bulls" - "Indiana Pacers". We can say the dream has come true for children.
We decided to go to the match with the guys from work-Lithuanians. We were four. Select match on Saturday. Tickets in advance did not buy: expensive. Minimum price - around $ 40-50 per seat. But such tickets usually remains. All have long been bought.
We decided that receipts buy without problems around the arena at "buy up". But those, unfortunately, was not. We learned at the box office that remained standing room at the top for $ 40. Took.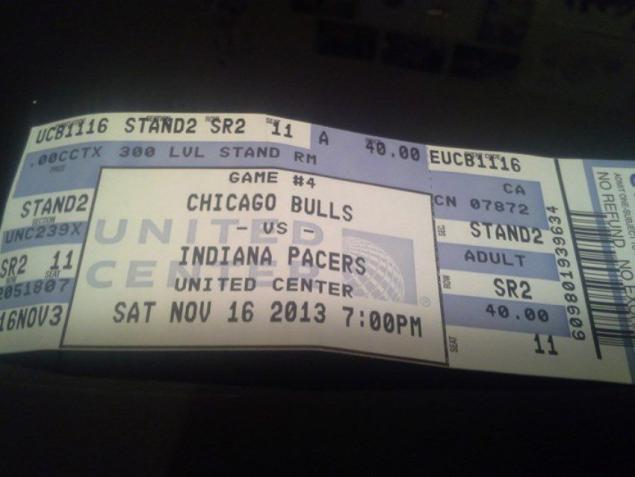 For ticket attached flyer. There are different jokes. For example, if the command "Bulls' wins and gaining more than 100 points in the McDonald's you can get a free" Big Mac ».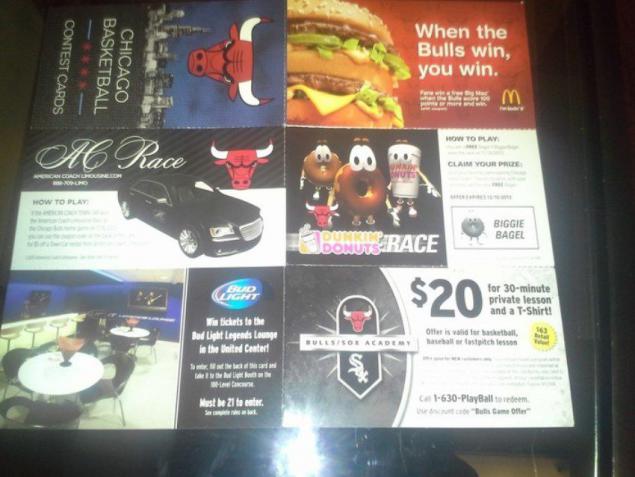 Inside the arena huge. Everywhere advertising, solid cafes and restaurants, you can buy any food and any alcoholic beverages. When compared to the "Minsk-Arena" here earn money for every centimeter. After our Tat chips and popcorn just an abundance of everything. But prices bite. For example, a glass of Heineken beer cost $ 8, 5, hot dog - $ 6, and so on.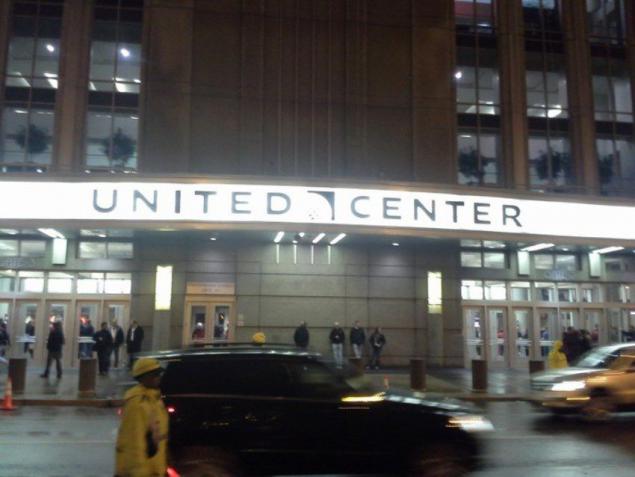 Viewers are pulled into place until the middle of the first quarter, with lots of food and beer. There does not look so sports, in Europe. Here come the families, friends, just to pass the time, have a beer, and what is happening on the site - this is secondary.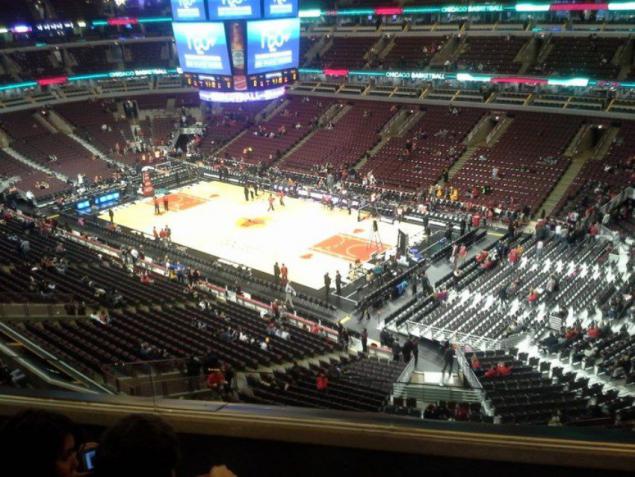 "On the move is not a bit sorry»
Every day we learn more about America. My salary is enough for rent and for basic expenses (food, machine, some goodies, baby toys, clothes, and so on). Money, they say, back to back, but that's just the beginning. Already we know that before us many opportunities. Reading the news from Belarus about the constant growth of prices for all goods and services, on very heavy loans on their own homes, about some new, it is unclear why invented taxes, absolutely no regrets about the move.
Was it difficult to organize all this? No. We did everything ourselves. The main thing - to believe and want, then you will succeed.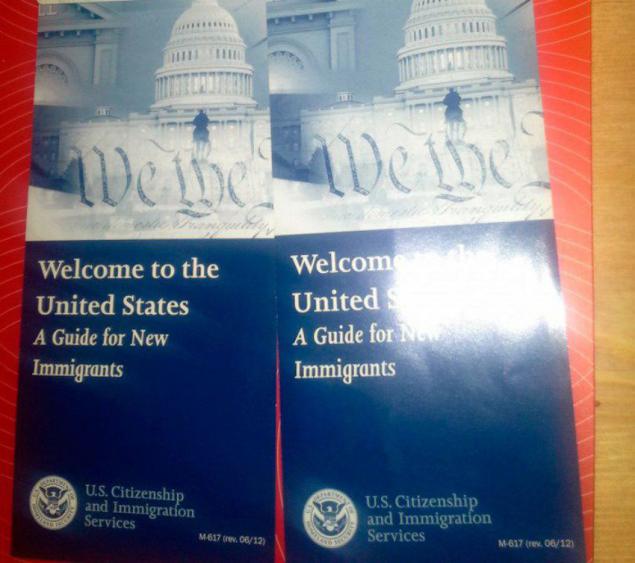 Source: people.onliner.by