Few people know, but in addition to traditional beauty contests, where long-legged beauty shine model looks, there are other, a variety of contests where you can beautifully present their advantages and disadvantages and may even.
1. Miss Plastic Hungary.
While most beauty contests disqualify competitors who resorted to plastic surgery, the contest Miss Plastic contrary gives for this award. He held in Budapest in 2009, it could take part contestants aged 18 years, was also a category for women over 30. The prize for the first place was an apartment in Budapest. First runner-up was presented with a car, while the contestant who won the second place, received $ 10,000 in jewelry. Surgeons, whose clients won prizes, also received awards.
2. Mr. Handsome Venezuela.
This contest is held annually in Caracas, it is evaluated by the participants presentation output in sportswear and swimsuit.
The photo contestants prepare backstage.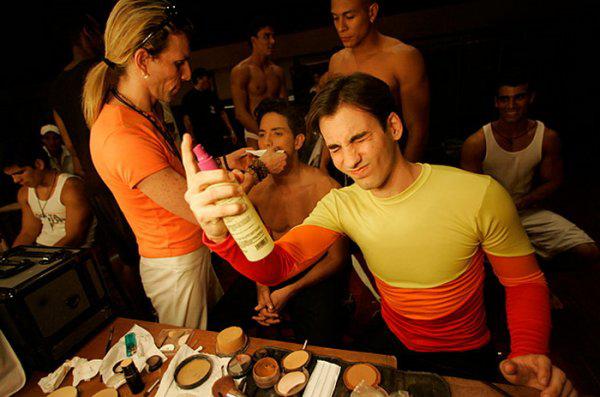 3. Miss Barbie Venezuela, Venezuela.
Venezuela, which can be called the world's leading beauty pageants, also holding a contest for the Barbie doll. Contestants decorate their dolls, they applied fresh makeup, make a new hairstyle, pick up shoes and accessories. Each doll has a name and profession.
4. Miss Jumbo Queen of Thailand.
This contest is held to raise awareness of the endangered elephants in Thailand. At this competition are the women who are most appropriate characteristics of an elephant, the first places are given to those who combines a solid weight, elegance and high resolution. (Participants must weigh at least 90 kg).
5. Elderly Miss District of Columbia, Washington, DC.
This competition is supported by the Department of Family Affairs and the Office of the Greater Washington DC on Ageing. It is attended by women aged 60 years and older who have reached the "age of elegance." In this photo, a participant Vernell Kausins ​​Hamit prepares backstage before a part of the competition, where participants show their talent.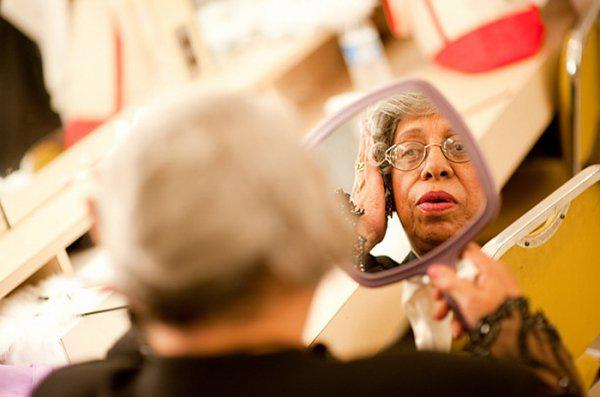 6. Miss prison, Brazil.
One of the many beauty contests, which is conducted among women prisoners around the world. This competition is the culmination of a series of events held over several months, which are attended by hundreds of prisoners in 10 prisons. Allowing many women to take part in the parade, the organizers are hoping to brighten up the moral competition among prisoners, and many of the participants recognized that competition helps them feel more positive about their current situation.
7. Miss'd America, Atlantic City, New Jersey.
Initially, this competition was created to raise funds, as a parody of the world famous competition "Miss America", who also once spent in Atlantic City. It is attended by transvestites. In this photo, Daniel Alita (aka Miss gusty winds) in evening dress 2011 collection.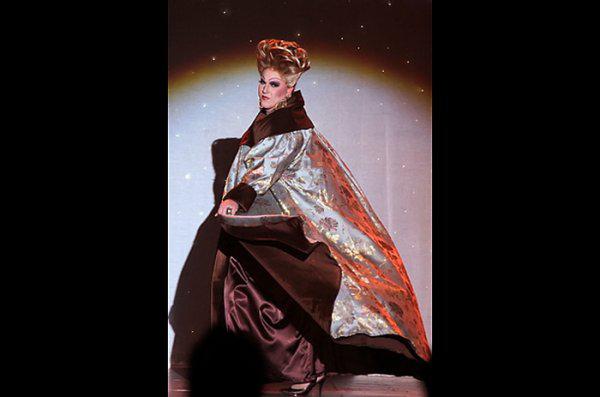 8. Miss Pregnant, China.
This contest is held annually on June 1 Children's Day in China, organizes its local government, Shanxi Province.
In 2009, the competition was attended by 100 women.
9. Miss thick and beautiful, Israel.
This contest is held only for women weighing 90 kg Bole, contestants necessarily go in evening dresses and demonstrate their talent. At the competition, which has already carried out 15 times, Zhenya's call to love themselves for who they are, and not pay attention to generally accepted standards of beauty. In this photo, the winner of the 2011 Tanya Wyman waiting in the wings.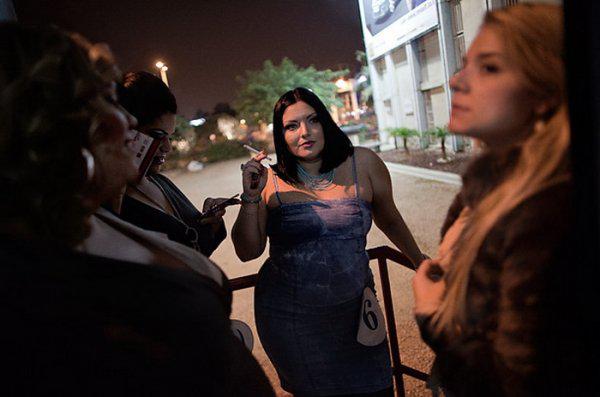 10. Miss Cholita Pacena, Bolivia.
The popular contest held in Bolivia in La Paz, and he held exclusively for women, indigenous people of the Andes in age from 18 to 22 years. It is intended in order to instill pride in a society of women indigenous community from participating requires each of them performed in the native Aymara language.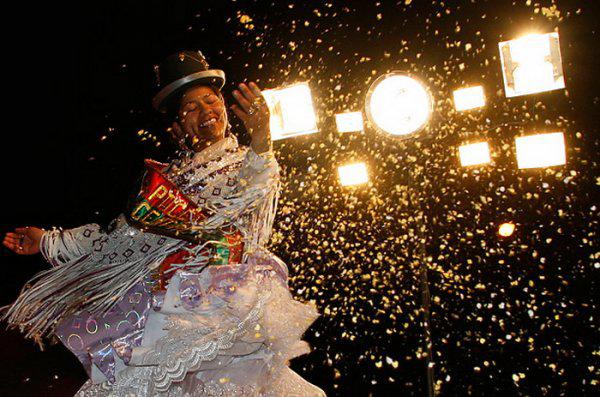 11. Beauty in uniform, Russia.
This competition was created in order to attract more women into the ranks of the Russian army. Evaluate the contestants singing, cooking, ballroom dancing, as well as the ability to handle weapons.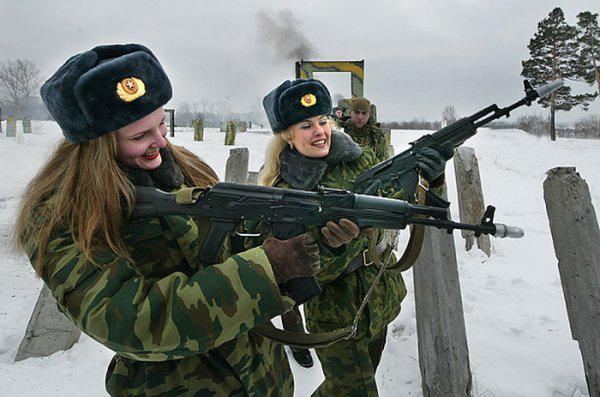 12. Miss Universe Tiffany, Thailand.
The purpose of this competition - the promotion of human rights for transgender people in Thailand and creating a positive image of transgender people at the international level. The contest has been held for the 37th year, this time the "Miss Universe Tiffany" was held in the resort of Pattaya and was broadcast live on national television, it looked 15 million viewers.
13. Miss Landmine (landmine), Angola.
All participants in this contest, which was held in 2008, were injured as a result of a landmine explosion. The competition was created to tell the public about the problems faced by survivors after a landmine explosion, and to raise awareness.
14. Gypsy beauty contest and traditional dances, Romania.
Romania is home to more indigenous Roma and Roma. The contest was held in March 2011, the participants had to demonstrate their abilities in dance, and their appearance was assessed by