The authorities of Chicago adopted the decision on reconstruction of one of the main attractions of the city — Navy pier, built almost a hundred years ago.
According to the results of the open competition for the reconstruction of the jury selected the five best concepts. According to critics, the most serious a chance to have a collective project Pierescape, created the office of Davis Brody Bond Aedas, Martha Schwartz Partners, Halcrow Yolles, Marshall Brown projects, and Solomon Cordwell Buenz. One of the advantages of this work, as noted by the Chicago Tribune, is that the architects were not radically change the contours of the object itself, which the Americans consider part of the historical and cultural heritage of Illinois. The main idea of the creative team — "a pier for the people."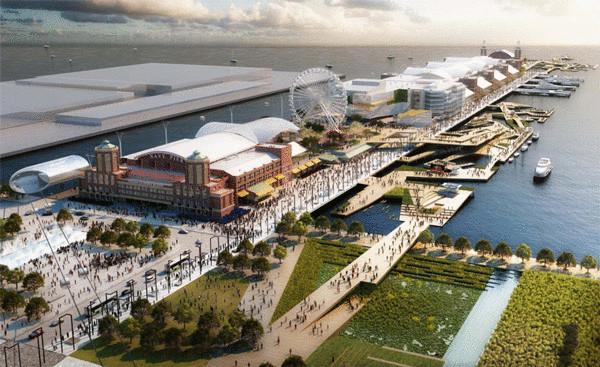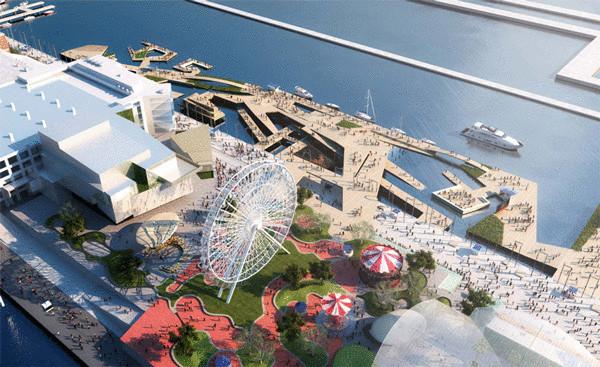 The designers set themselves a few tasks. The first is to preserve an open and free water front to the citizens and visitors to Chicago can enjoy the scenery of lake Michigan. The second is to reinforce the spatial relationships between the existing buildings, staging areas and city blocks with tall buildings. The third is to include an object in the urban fabric, to create a different ideology of space to pier is not perceived as "running a booth", and as a functional part of the city. For this renovation project provided for the construction of "lead-in" area, boat docks, floating parks and artificial ponds. On the pier will appear areas for performances, games and recreational areas, pedestrian ramps and terraces. Spikes can use in different times of the year for riding skateboarders and snowboarders. Featuring the latest constructed will be heated pavilions.
The area of Navy pier, so named because it was once trained sailors of the U.S. Navy, is more than 20 ha. It goes in the water surface of lake Michigan is 1 km away. each year, the pier with the famous Ferris wheel, visited by 9 million tourists.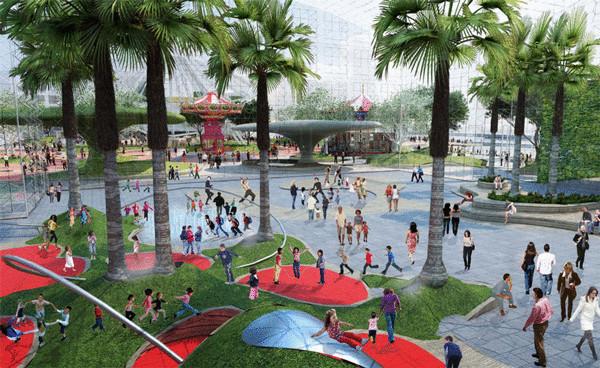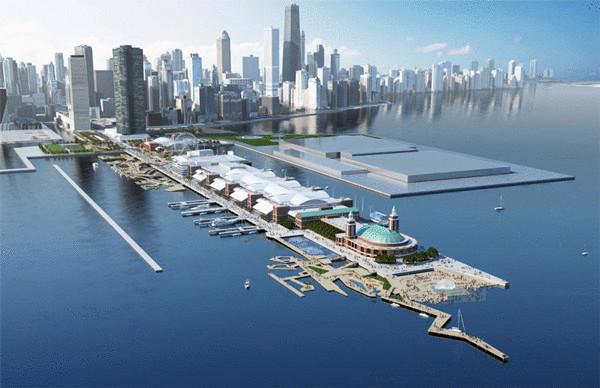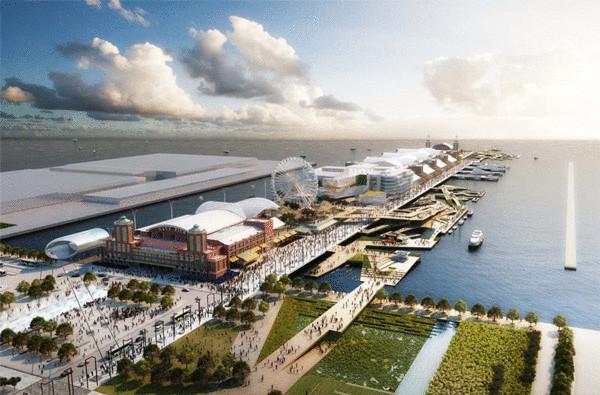 Source: /users/104