"Lake James Bond»
Even with a glimpse can be seen that the creation of this reservoir had a hand man. But nobody was going to do it in the form of a lake pistol. The lake was dug in the 70s, when the highway construction took a lot of sand, and its form is obliged location plots that were bought construction company for this purpose. This Belgian lake is popular with water sports representatives, here also moves the water from the river Demer in case of flooding.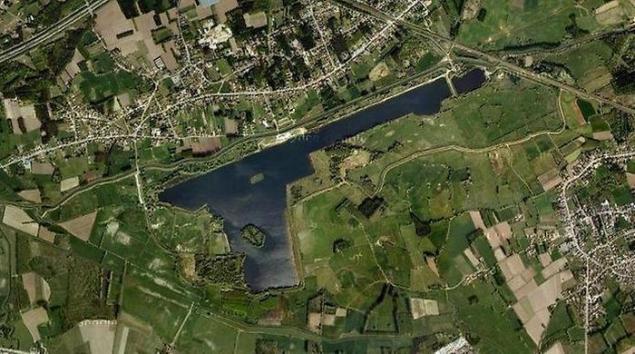 A lake
Next on our list of the lake is shaped like the letter A. The photo is made from a balloon. Unfortunately, information about his whereabouts was not found.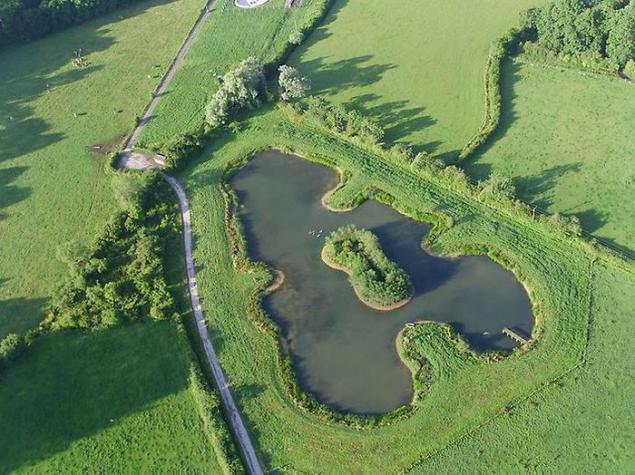 Friday pond
Tank Kiev PSPP: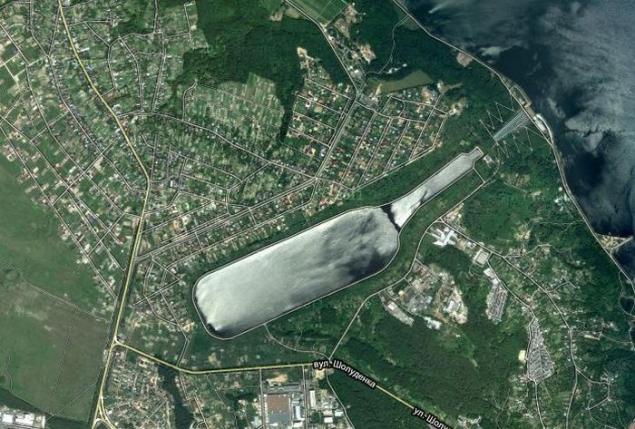 The same form (and content) is Catherine's garden in Moscow: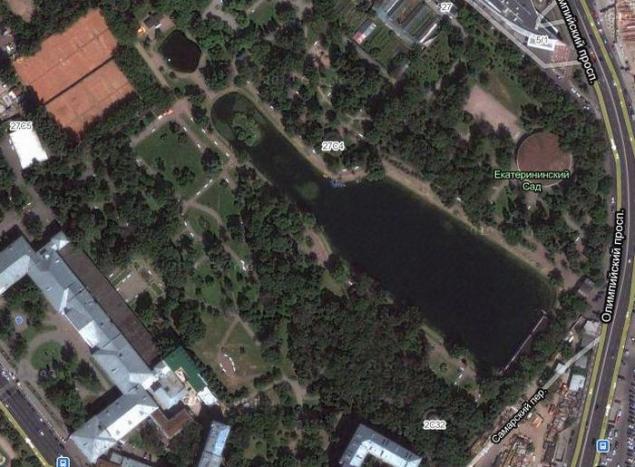 Fish Lake
Frozen lake in the shape of fish was discovered on Mount McKinley in Alaska. By the way, this mountain higher than Everest,
simply its base is in 610-meter cavity.