Five months ago, on January 4, 2010, in a remote valley of Hunza in northern Pakistan
the strongest landslide buried the village of Attabad, destroying 26 houses, killing 20 people and blocked the Hunza River.
As the newly formed lake authorities rushed to evacuate the local residents and to help the victims of the landslide.
Who formed the lake is 91 meters deep and 16 km in length, it has absorbed most of the highways, farms and homes.
Earlier this week, the lake reached the top of the natural dam and began to pour. This rapid erosion of the landslide debris
He forced the authorities became worried about a potential breakthrough dam, and local residents began to leave their homes.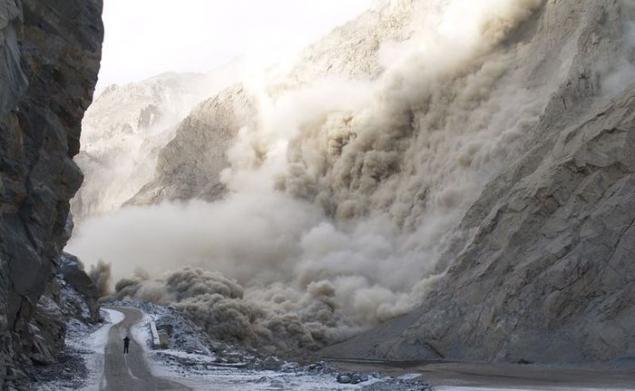 Nearby residents came to the place of the strongest of the landslide that occurred in the valley of Hunza on January 5.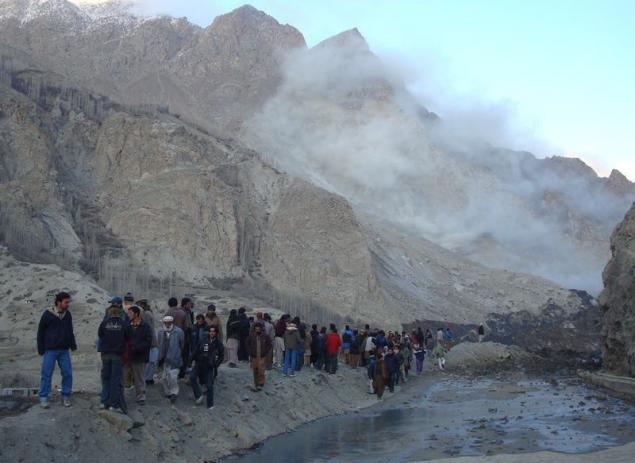 The newly-formed lake formed due to the overlap of the river Hunza (in the photo a few days after the landslide).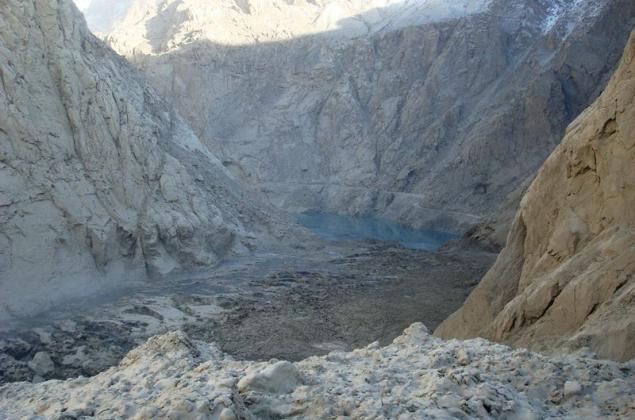 "Cracks lake" seen in the land, not far from what was left of the village of Attabad February 1. Geologists «FOCUS» warned that some places cracked rocks can fall at any time.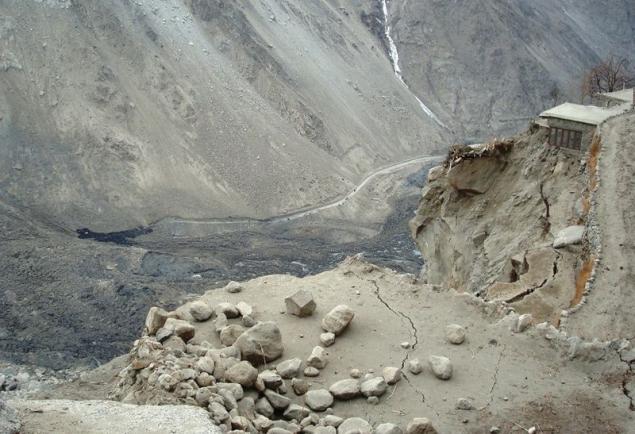 Another view of the fast-growing lake formed after the landslide. Picture taken from that place where once was a village Attabad February 1.