Well, who does not like the Texas guys? Much has been said about them, written and filmed - their natural charm and nedyuzhennom masculine charm. And if I'm asked to name the most brilliant and hot Texas Man, of course, I'll call Matthew McConaughey.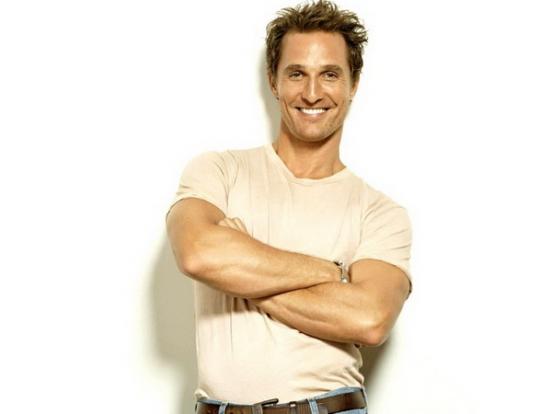 First of all, for me, this mystery actor - his vocation was to become law, and he fled to the actors. It easily stands before us as a gay hunk, and then plays the character "with depth" in the psychological drama, he was one of the contenders for the role of Jack in "Titanic" and recently wanted to get the role of Freddy Krueger in the remake of 2010. The diversity, versatility, intelligence and definitely sexy - it's all he said.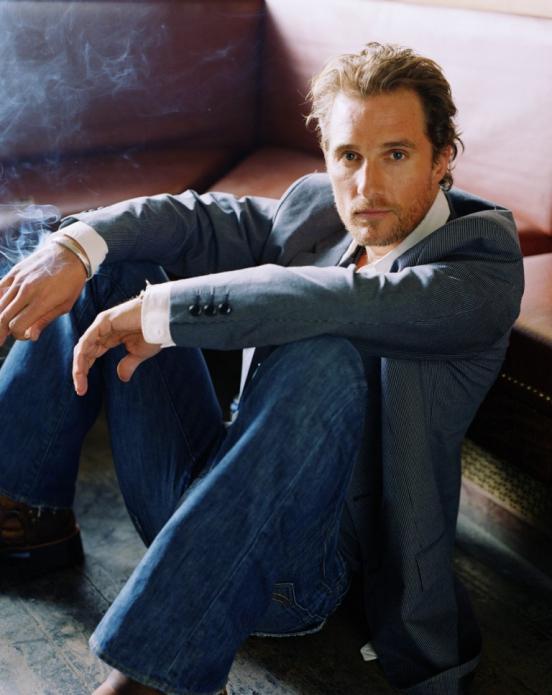 The same inconsistency is typical for his private life - he was considered donedavney pores even the ladies' man, although he called numerous novels - Search the sole ideal for a woman.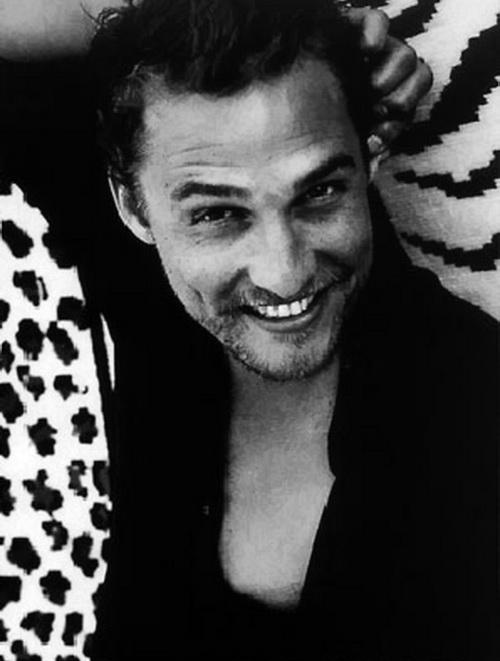 Exotic beauty, brunette, burning and dazzling blondes - in his personal life McConaughey was quite a lot of different women and they all have plenty of external data and fiery temperament.
One of the first known to the public at large novels of Matthew back in 1994. It happened at the actress Patricia Arquette with (today we know it on the series "Medium"). He was then 25 and the doors of cinema for both were not yet open.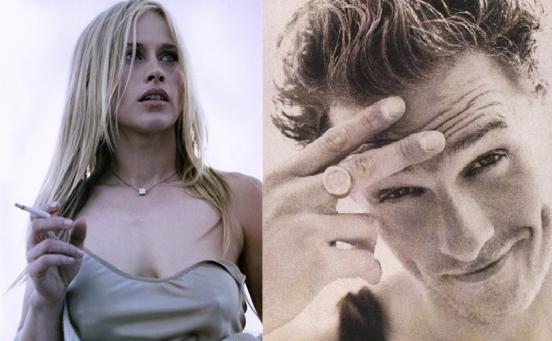 However, the novel was very short - Patricia sacrificed their relationship for the sake of his marriage to Nicolas Cage. Especially because it was already second marriage proposal from Nick, and he also received the "Oscar" for his role in "Leaving Las Vegas" and could finally throw open to her this cherished door to a great movie.
But Matt did not really even get upset - he was waiting for hard work on the role of the lawyer in the film "A Time to Kill" (1996). He coped with it perfectly well, for which won the award in the MTV Movie Awards «breakthrough in the performing skills" and a new relationship with co-star - Ashley Judd.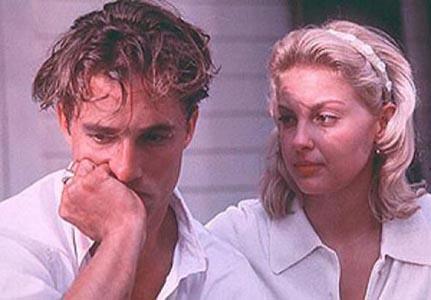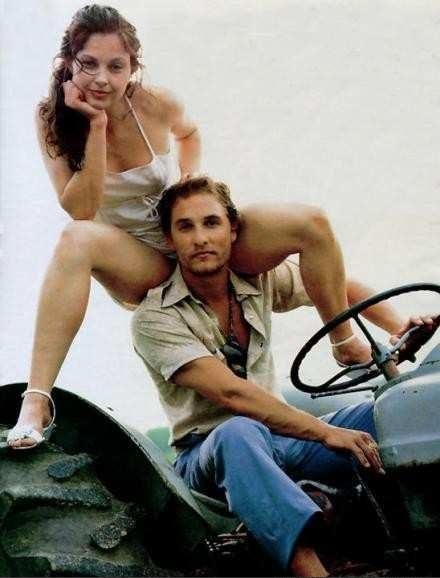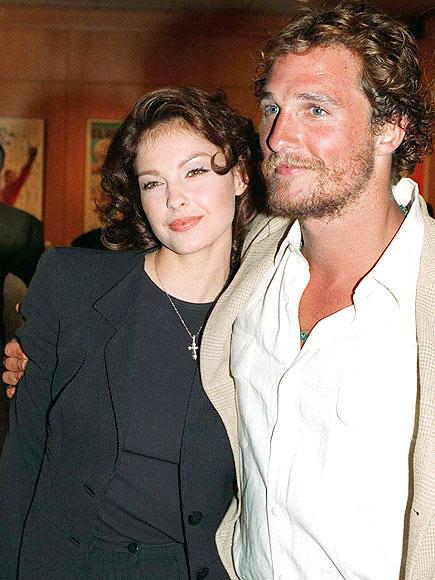 Of them were beautiful and eccentric couple. This novel was like a bright flash and a tremendous love extravaganza, alas, lasted very long. Simply Ashley was a strong and independent woman, a little too strong and too independent, that's one of her quotes:
"If there is a thing in the world that can break my morale, then it must be at least a catastrophe of universal scale. With all the other difficulties I can handle with dignity, on their own, without waiting for assistance from the »
McConaughey also appreciated though such qualities in women, but in his beloved he wanted to see not only the nature of the steel, but also the sophistication, femininity, great sense of humor.
All this he found in Sandra Bullock, as a colleague in the film "A Time to Kill."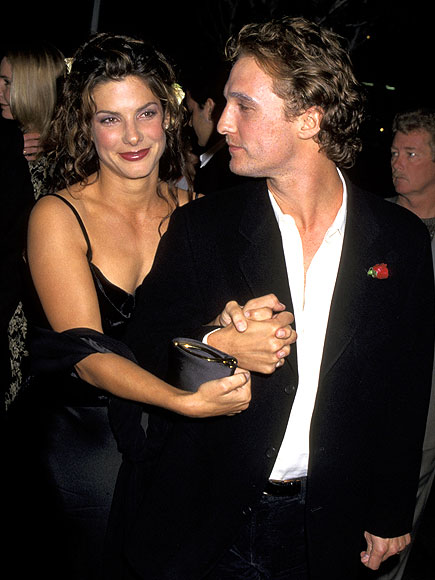 At first the couple denied his closeness, but somehow gave Sandra:
"We Matthew have very strong feelings between us incredible chemistry ...»
And it was hard not to notice. Their romance developed quite rapidly - frequent quarrels, jealousies, and then warm hugs and reassurance in the most sincere love.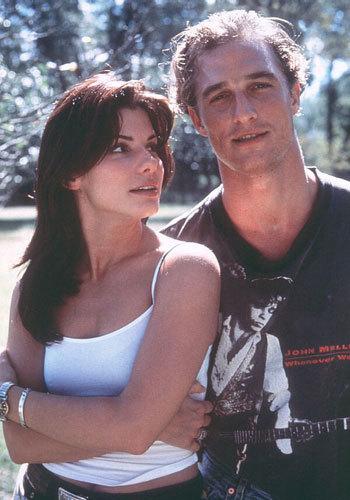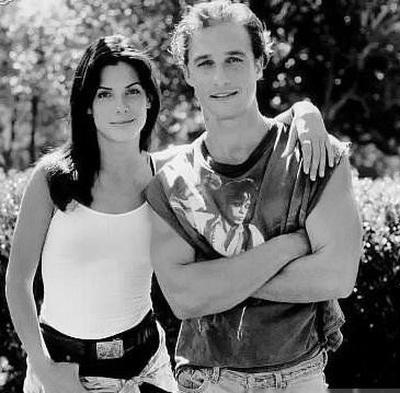 For two years they were together, but somehow stood still. And the work, the desire to marry Sandra and this case with unconfirmed pregnancy ... Matthew's not something that was against the children, but at the time overawed and Sandra was not forgiven. After two years she left vicinity, breaking the heart of both.
God knows how many times Matthew called Sandra in prayer to forgive and return to him. He was not even stopped by the news of her affair with Bob Schneider. He pleaded on his knees, literally Bullock finally could not resist. She returned to McConaughey.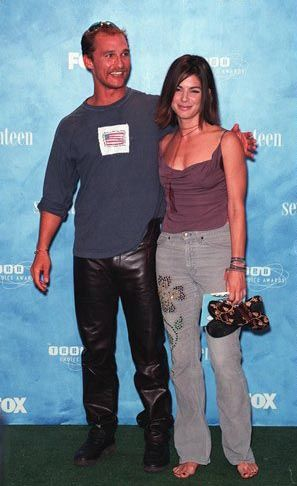 But as it turned out just to get away from it all. Resentment always tormented her, and their relationship was no longer the ease with which they are put up, and that chemistry that binds them.
"I love Sandra, but we were together at the wrong time ...»
So Matthew says in an interview after the final break.
Not surprisingly, after such a difficult personal vicissitudes, the actor became wary of tying serious novels. First affair with Sally Richardson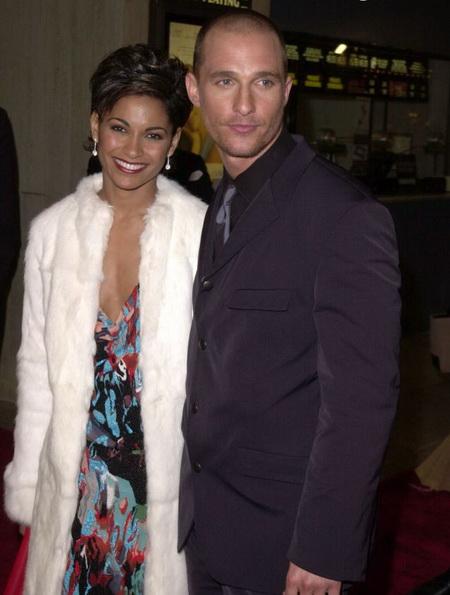 after all, and the waitress Michelle Smith, with whom he even appeared at the Oscars in 2004, restored his confidence and clarity about how to live on. After an affair with a waitress McConaughey Zaretsky district:
"With a woman whom no one knows, the relationship begins with inequality. She knows everything about me and me about her - nothing. It is much easier to search for his beloved actor in the environment - at least I will present, who is dating ».
And after a woman who does not know anybody, it flashes an affair with a woman whom everyone knows.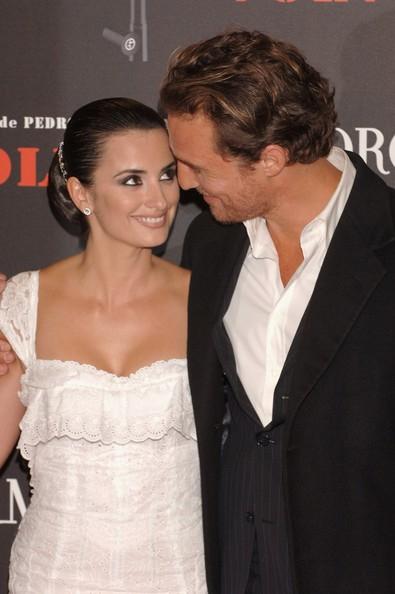 With seductive Spanish beauty Penelope Cruz McConaughey met on the set of "Sahara" (2004), where he replaced Tom Cruise (who broke up with Penelope and refused to participate in the project).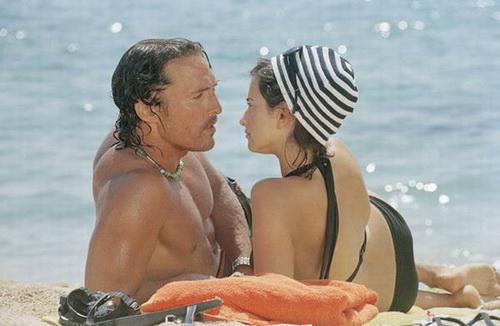 It soon became clear that it was replaced by Matthew not only on the set, but in life itself Pem. They turned out to have much in common - outlook on life and relationships, travel, charity. In addition, Matt was no longer in a youngster who was afraid of commitment. Everything seemed to be going to a logical continuation of their romance - wedding and engagement.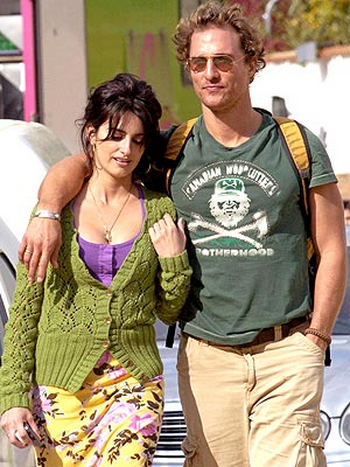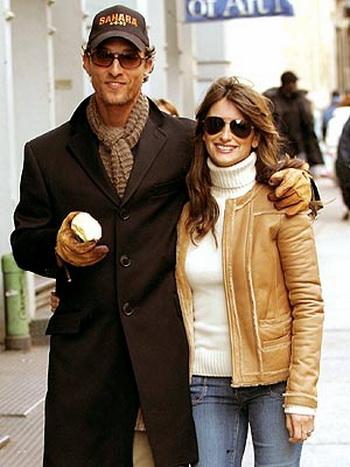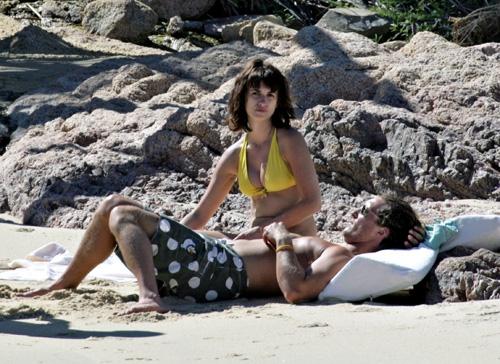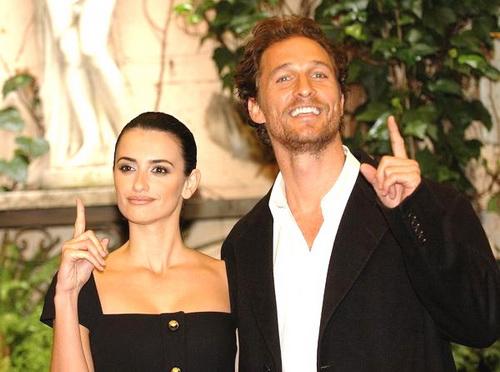 But two years later, the couple announced separation of incompatible work schedules.
Again Matthew faith in the fact that he will find his ideal woman health deteriorated. Again, it comes back into service, setting the stage alternately with the affair partner in the same film - "Surfer". First with a blond model and aspiring actress Amber Hay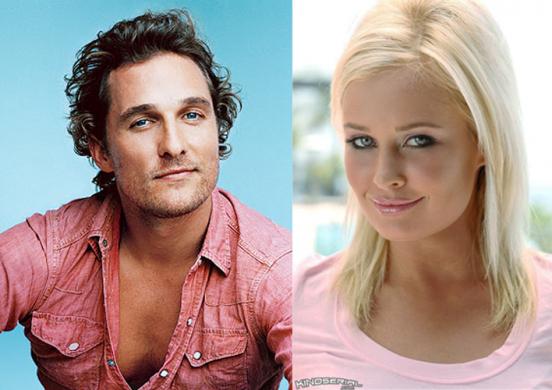 and then a tempting chocolate Cassandra Hepburn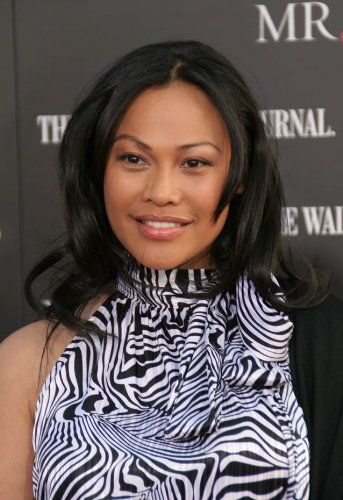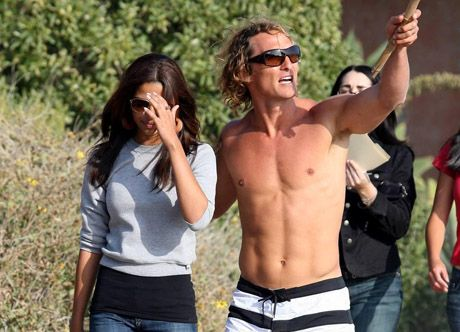 It would have tossed a bachelor McConaughey between co-star, if not wanted somehow to try Cuban cuisine in one of Los Angeles restaurants. Hero of the occasion, which took place in one of the banquet rooms of the restaurant, once riveted the attention of the actor with its beautiful exotic looks and charming with a warm smile.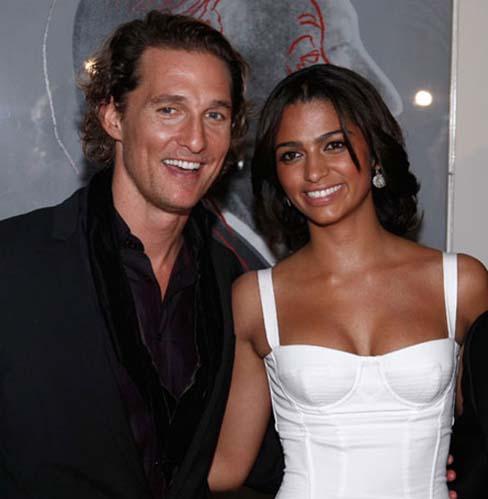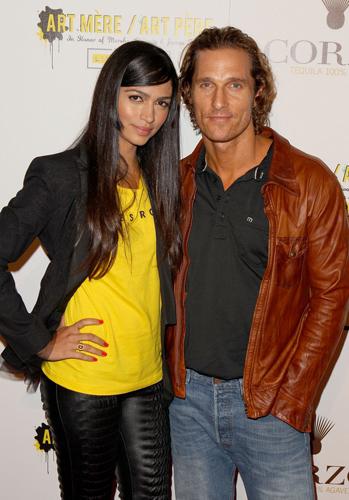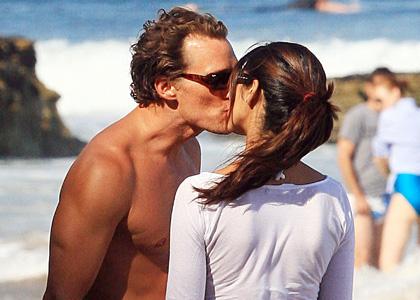 Camilla Alves - the crown of his search for the perfect woman. They rather quickly became inseparable, and only a year and a half after they met in July 2008, they had a charming little boy Levi.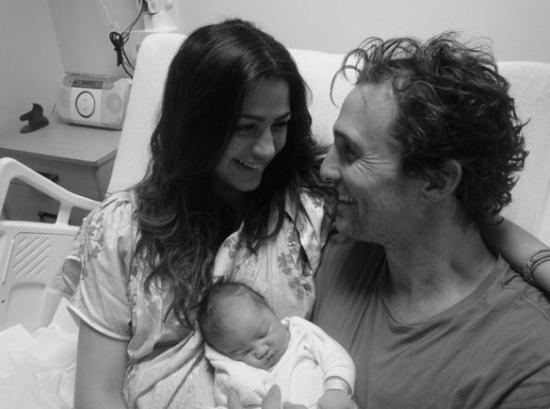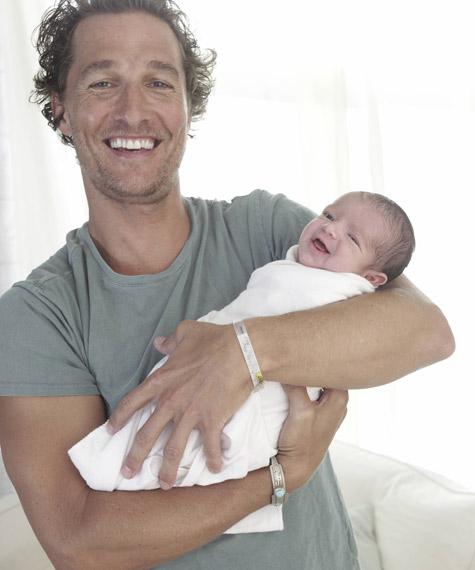 And after a year and a half have yet informal, couple Alves McConaughey was born a girl Vida.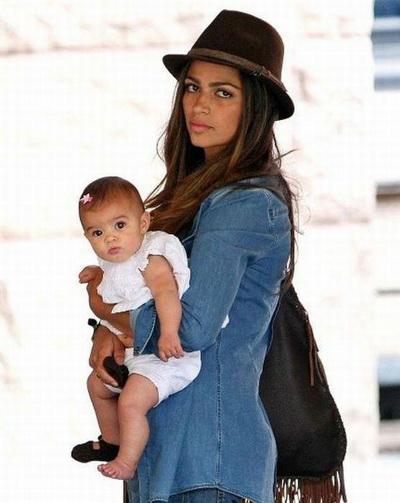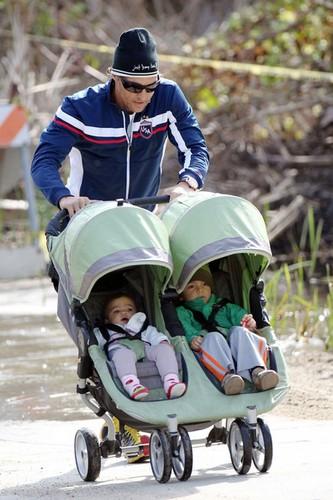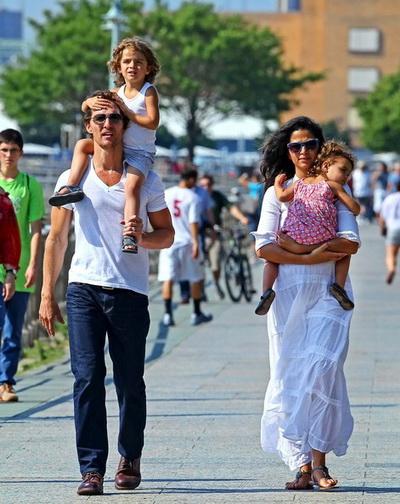 For all these kids care about, the couple was in no hurry to formalize the relationship. He was good and so the four of us. But news of the third pregnancy Camilla has already become more than a serious argument, and on Christmas Eve, Matthew proposed to his ideal woman and the mother of his children to become lawful wife.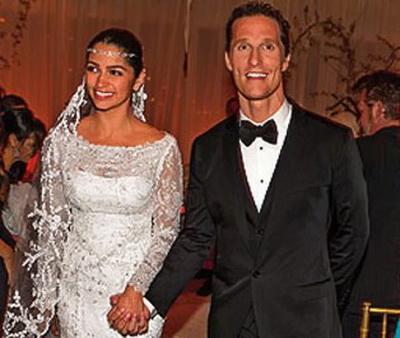 The wedding ceremony took place on June 9, 2012, having pleased this significant event the entire state of Texas, where she came to the estate of the actor. There's also a couple and decided to twist their family nest.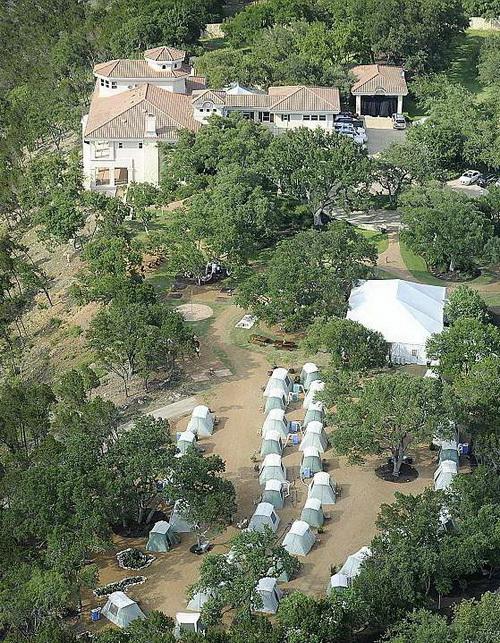 After all the wandering and searching for the person that will be his personal fortune, today Matthew McConaughey in the lives of these men for four. Is not that perfect life for a guy from Texas?