Dress Givenchy, in which Kim Kardashian appeared on the Costume Institute Ball on Monday, caused quite a public response! The first involved the discussion fashion critics, calling the choice the dresses with sleeves, gloves (yes, it was a sleeve-gloves, got on the English site name gleeves (glove + sleeves)) not the best, although risky in the best sense of the word.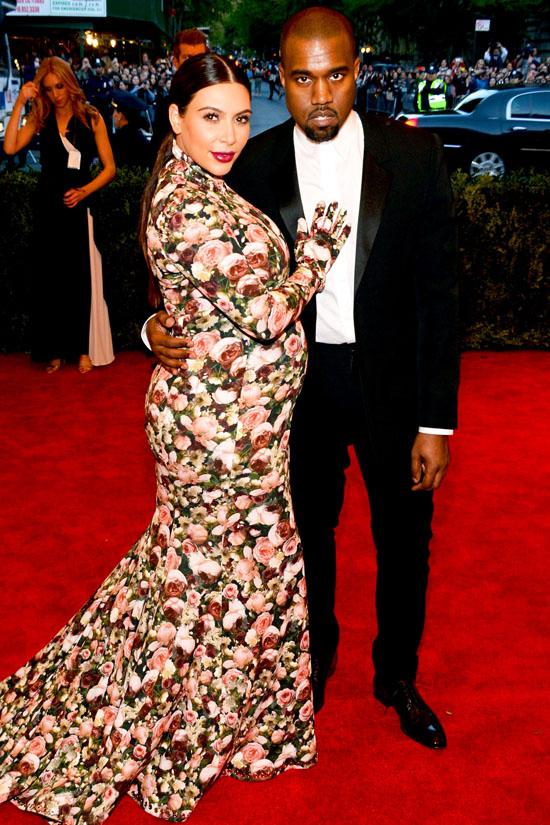 The second wave were numerous memes in which Kim in a flower dress is compared with a sofa, a bag of Mary Poppins and even an airship. Here are some of them.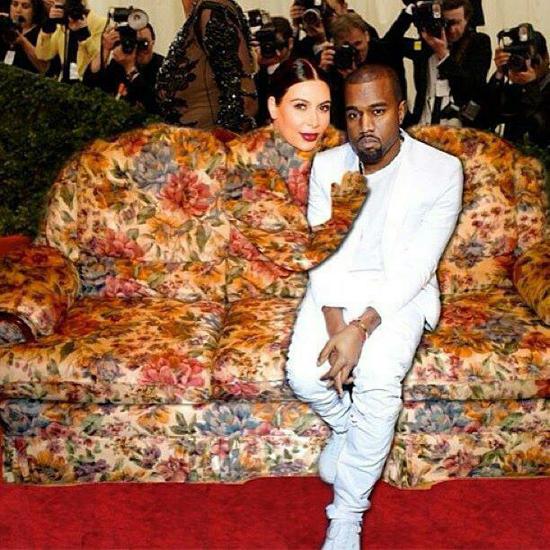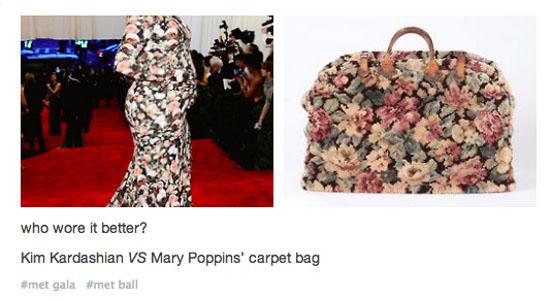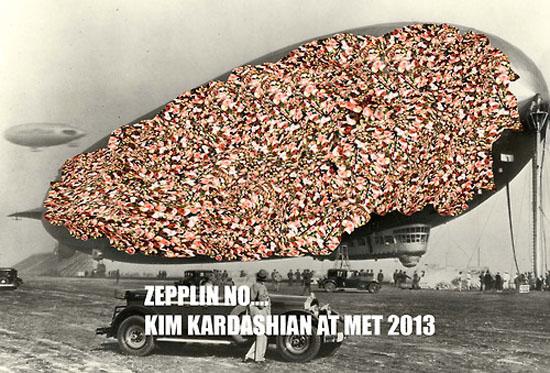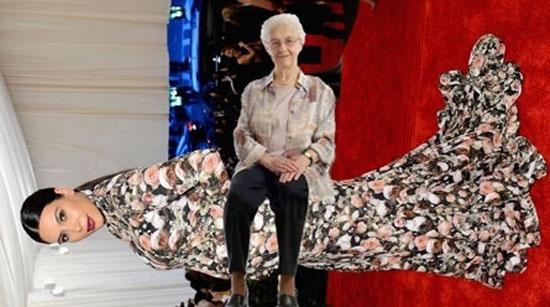 The last and perhaps the most amusing point of this discussion was the reaction of cute Robin Williams. The actor posted on Twitter a photo with a picture of Kim and himself in the image of the heroine, Mrs. Doubtfire from the same movie, and signed it "I think I look better in it» :)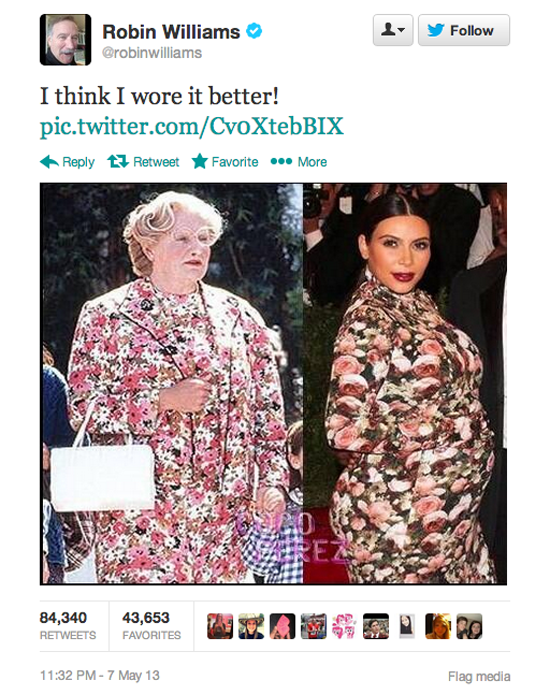 Kim herself has yet to respond to this situation, although it can be assumed that it is not very pleasant like a joke. Stood up for his star's client designer Ricardo Tisci, who sewed this dress especially for Kim. Tisci called Kardashian "future wife of his good friend" and "the most beautiful pregnant woman he ever wore," and asked the public not to offend her in this beautiful period of her life.