Bosom friend Paris Hilton no less scandalous person than those who became famous for intimate videos - Kim Kardashian, is constantly trying to prove to the world that she is not who it represents ... yet hard to believe, since put on display the X-ray shot his own fifth point to prove its naturalness, as well as many other actions, Kim, I take it as full of empty nonsense and glamor girls. And constantly appearing half-naked in the photos suggests the not entirely positive reviews in her direction.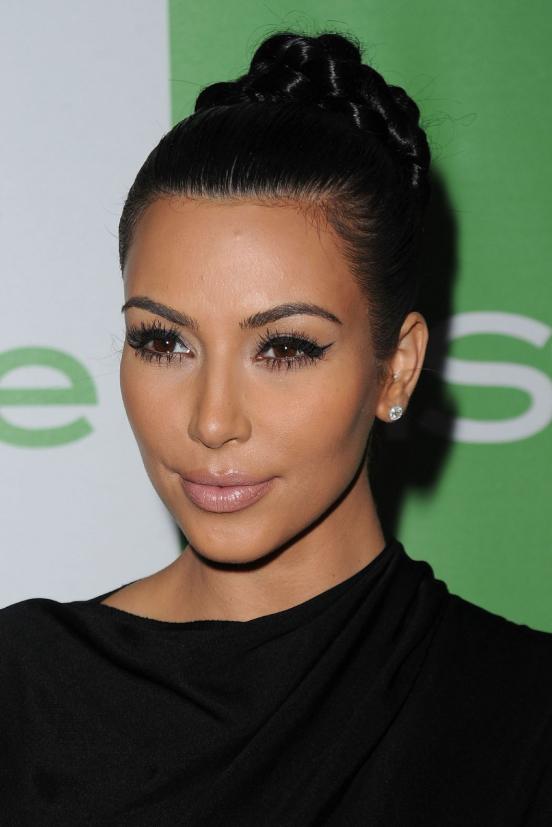 Whatever it was impossible to ignore its appearance, because sometimes it is ridiculous and absurd, and sometimes gorgeous and attractive. With a choice of clothing Kim is no problem, because it puts on only what is worth big money, and only what is fashionable today, no different in this respect diversity. But if you touch her makeup, then there are real failures occur, which sometimes can not be completely intelligible comments, and general assessment.
Let's look at that much Kim Kardashian in terms of make-apa ...
1. It is with this makeup I associate Kim Kardashian. Underlined by a black pencil eyes and pale pink lips - that's what I noticed for the first time after seeing Kim Kardashian. I think that this is the "crown" image she tries more often. At school we had armyanochka who painted and did almost the same hairstyle as Kim, so I have a stereotype that all girls from Armenia are trying to look like.
2. Kim simply gorgeous hair! I hope that in its case without its extension. Makeup generally good, similar to Meiko Jennifer Lopez, Kim truth a little too far with rouge.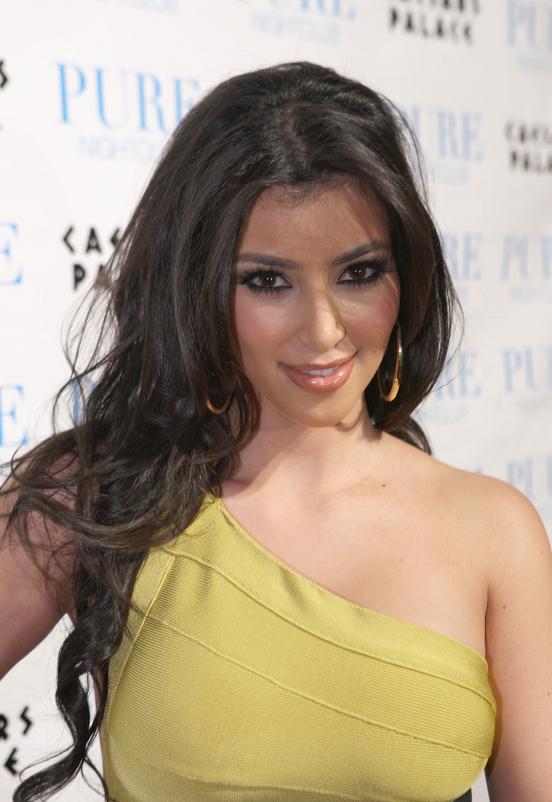 3. Very nice, I thought that Kim is no different variety, but no, and such images are of her. Again, gorgeous hair, and, of course, lipstick. I love lipstick color of red wine, Kim, it looks fine, but the shadows give the eyes a painful look. Watched recent photos with Angelina Jolie, Brad when she left the restaurant in a white coat, and so she had the same problem - a bad and wrong application of color brownish shadows led to an unhealthy mind.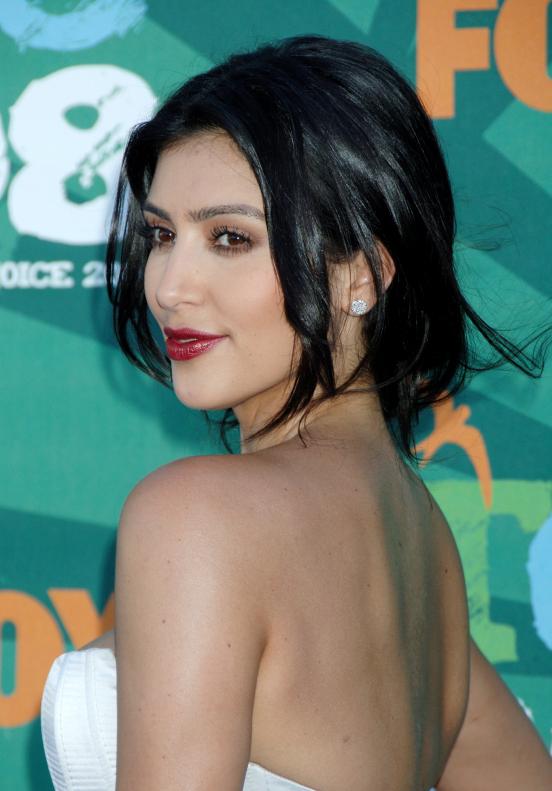 4. On the left eye poser ("hello, Paris Hilton!"). Aside from this eye makeup is fresh and unpretentious, just for a lovely Kim.
5. Frank bust. Color brilliance and eyelashes - it's just a "tin» ...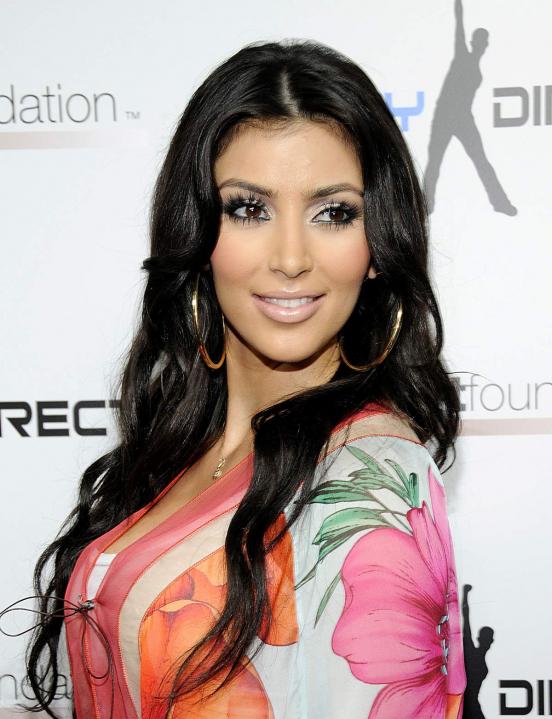 6. What can not be accused Kim, it is in constant grooming. Wherever she went, and wherever they appeared, she has always presentable. Makeup made qualitatively.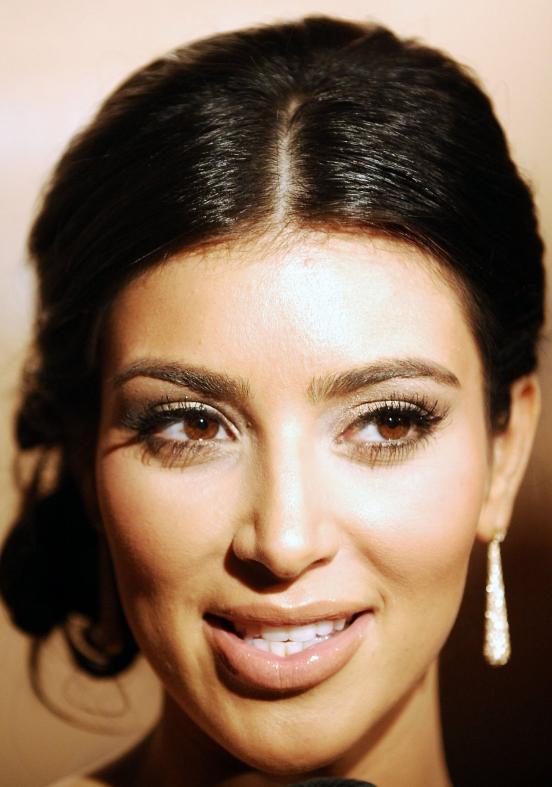 7. A Kim Long approaches chёlochka, which was once a very fashionable trend. Makeup is incredibly beautiful, but too "powdery nose" somehow does not fit here.
8. So young, although she is not an old. There is direct such a cutie. Something like this (meaning the make-up) was very stylish and fashionable a few years ago, but that's such a massive ornaments in my opinion has never been considered a good accessory.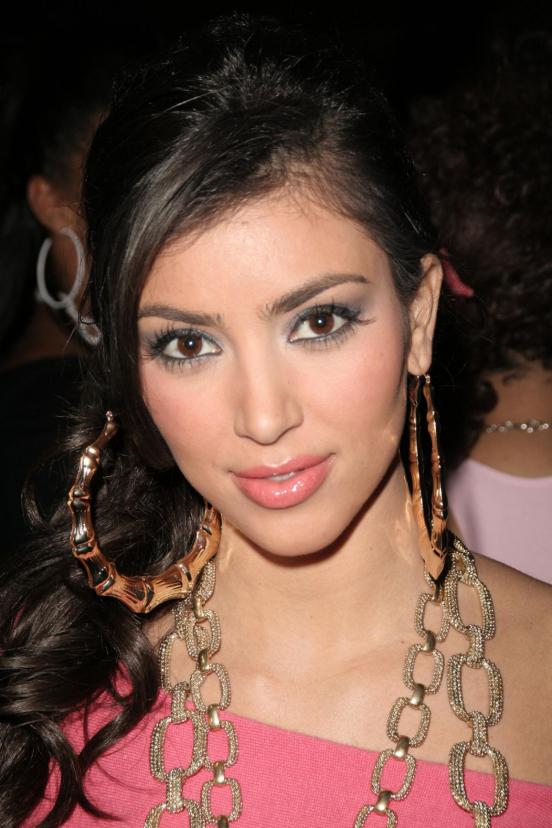 9. Beauty! It is very suitable white. With too much make-up again, but she and Kim Kardashian to impress us with their thirty layers of makeup - without it as without hands.
10. It is extremely unfortunate. Okay makeup, but the "squiggle" on the head which side was there?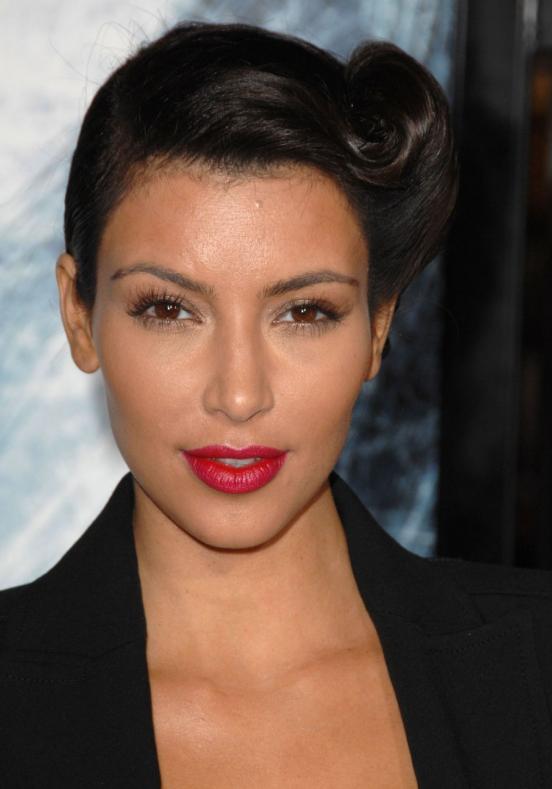 11. The light-blue shade to the eyebrows and resenitsy no more decorated. Kimberly is no exception.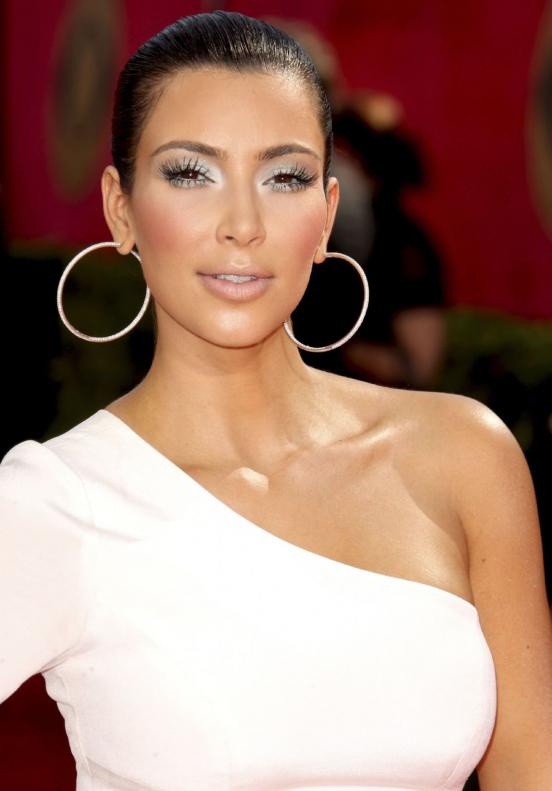 13. Super super super! That's what I was waiting for Kim. It is luxurious in that way - arrows, red lipstick, calling glance - all surprisingly well!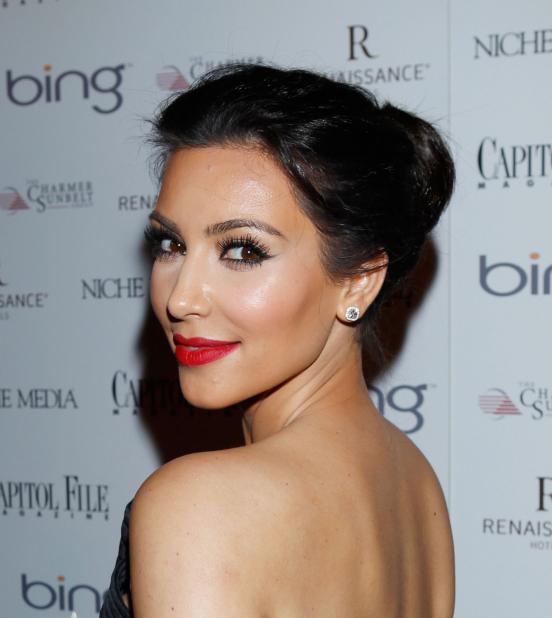 14. How much her makeup !!! Mother dear ... With lashes fanning-I resigned, but lipstick - it's really something that can be applied in small quantities ...
15. A more quiet and not typical for Kim image. I like it.
16. So something like beautiful, but if you look closely ... and if you approach it live at a distance of 1 meter ... I would have thought that Kim wax.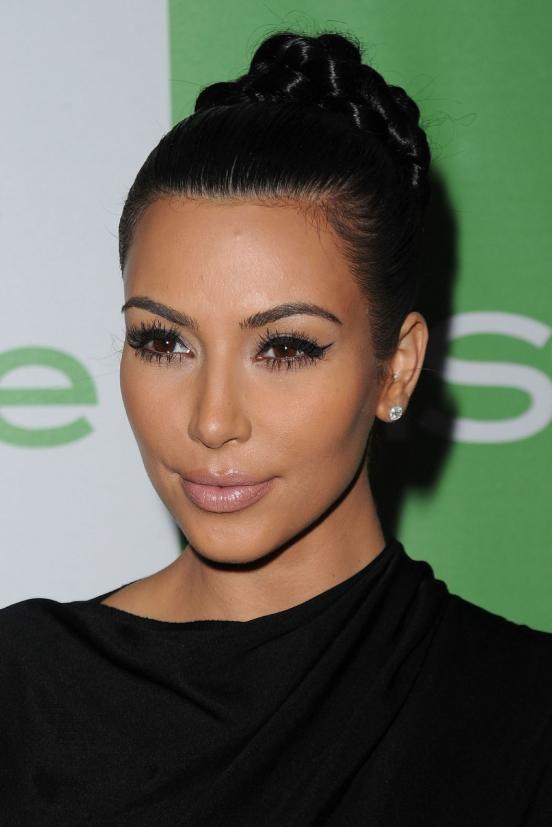 17. The lower eyelids do not need so beautiful to be even sexier.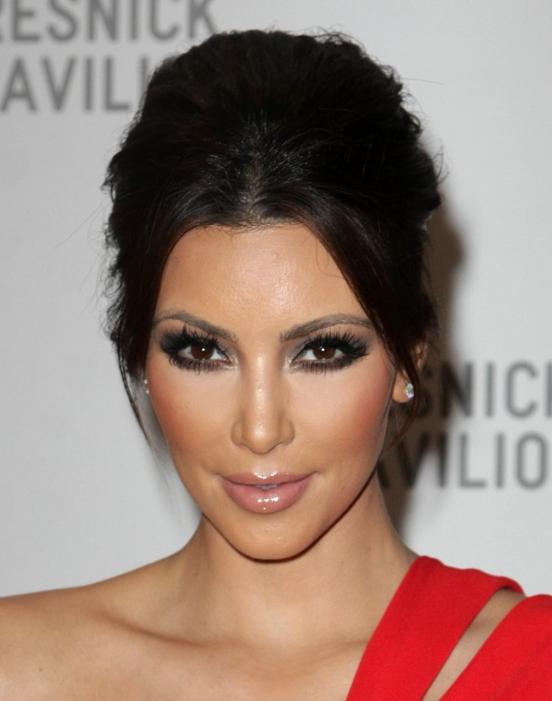 18. Striking a woman, do not say anything. Earrings interesting, and make-up as usual - "a lot and rich."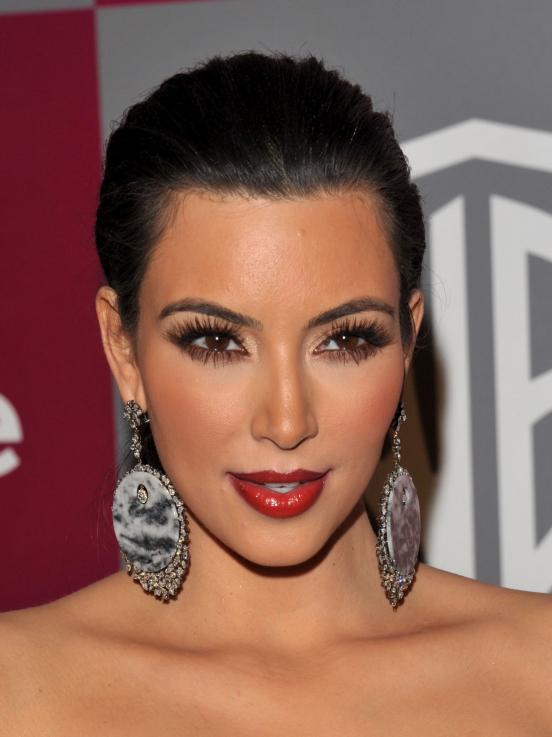 19. Increase the photos and see a tube of foundation, packaging shadows, mascara, blush and the overhead of the cilia and, of course, lip gloss on one person - Kim Kardashian. Anyway, the main thing in her case to be a star of the red carpet, and even without cosmetics now nowhere. Cosmetics - forever!
P.S. Waiting Kim cilia forehead, eyebrows to me is not satisfied :)