Kim Kardashian - known shopaholic, she buys dresses tons, but among all the monotony of tight dresses Kim has something else ... She loves Halloween and other holidays that need to wear creative costumes. Here are the top 10 best original images Kim for all time.
The image of the "Princess Jasmine»
On Halloween 2009 Kim Kardashian in which the Armenian blood flowing, put on a suit pretty girlfriend Aladdin. A rough girls from the east remains the only slice of envy looking at Kim clothes (or lack thereof). Bright outfit a good figure.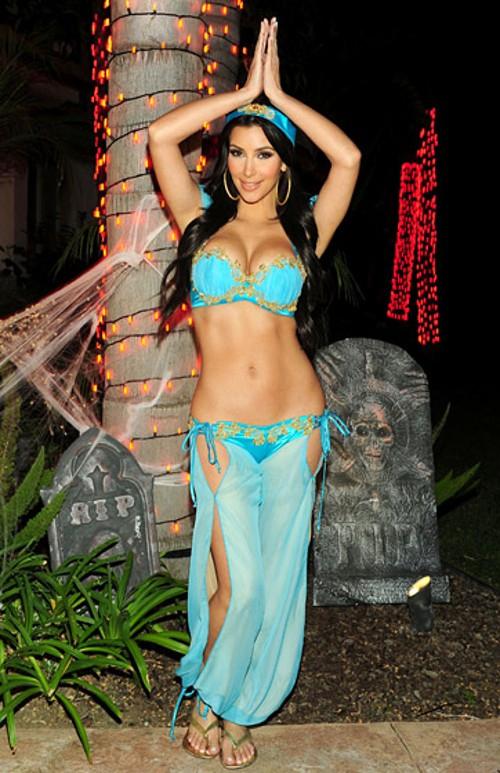 The image of "Wonder Woman»
Superhero comics all imagine a more sporty and with blue eyes, but Kim has created his image of Princess of the Amazons. It looks a bit gruznovato and so bright make-up is not the topic.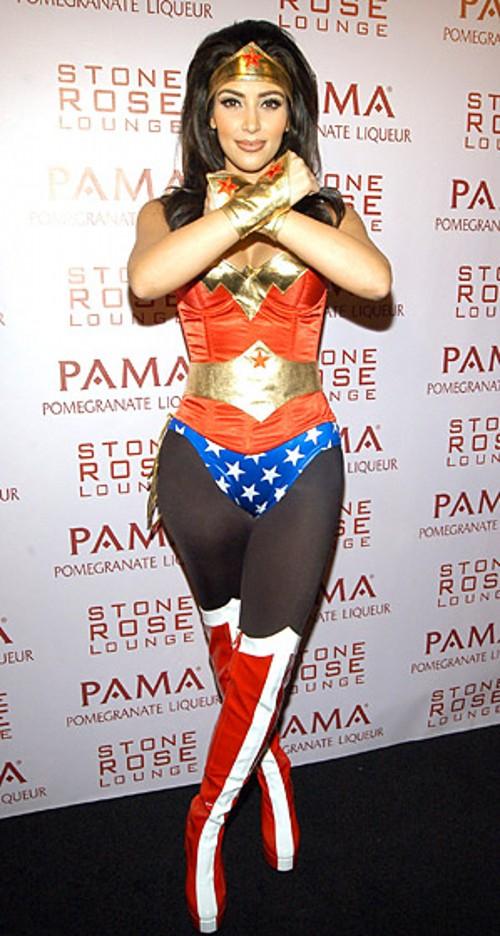 The image of "Matroska»
Do not even want to imagine what could be so sexy with crumbs on the ship, but this is really suit Kim looks very ... In 2010, Kardashian made the robe with the group «Pussycat Dolls» in Las Vegas.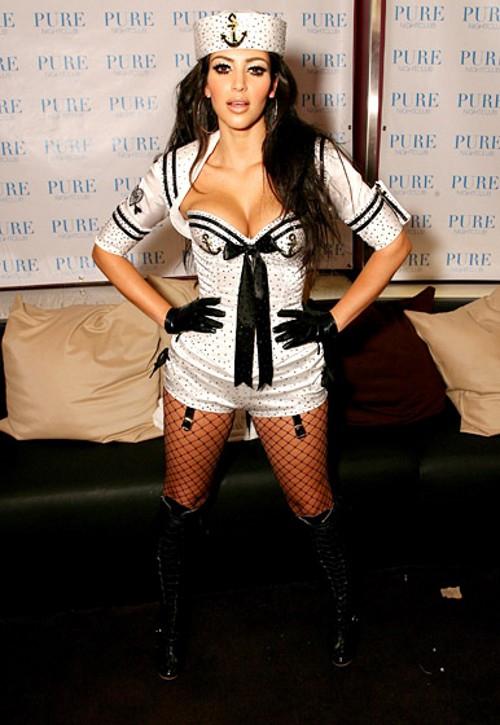 Image of 'Bavarka »
To complete the image of spacecraft lacks only the tray with a cold beer, that would be just the place, because in 2010, Kardashian attended Oktoberfest in Munich (Germany).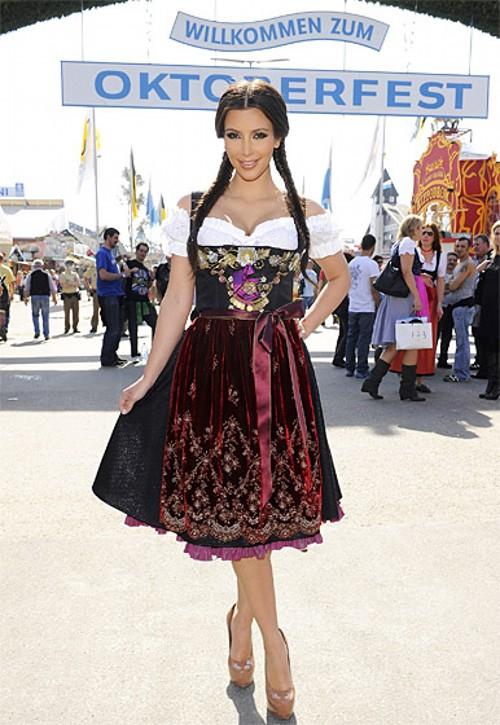 The image of the "Pirates»
I wonder whether Masha Rasputina Kim borrowed this dress?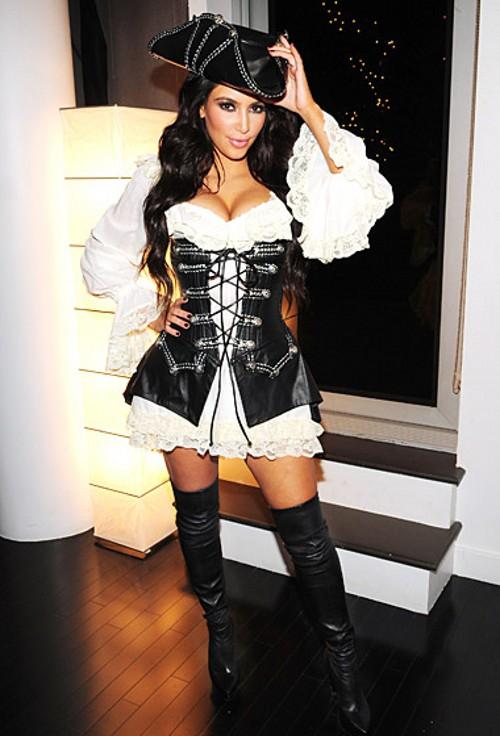 The image of the "Princess Leia»
And do not withdraw any Kim in the new "Star Wars"? I do not be surprised that soon would get to this saga, with some of today's fashion for remakes ...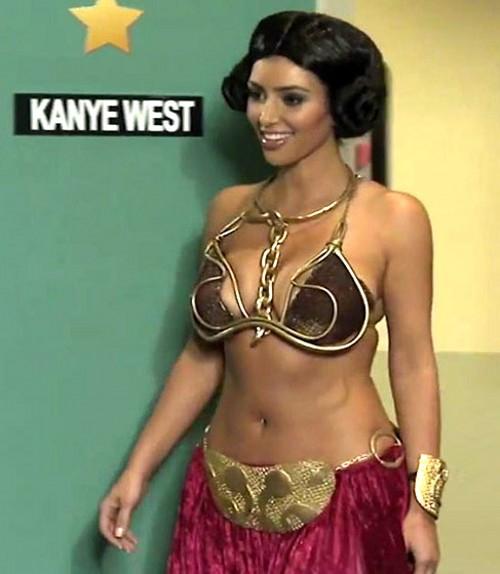 Image of 'Little Red Riding Hood »
Hood is not the same, but the wolf in a jacket More anecdotal.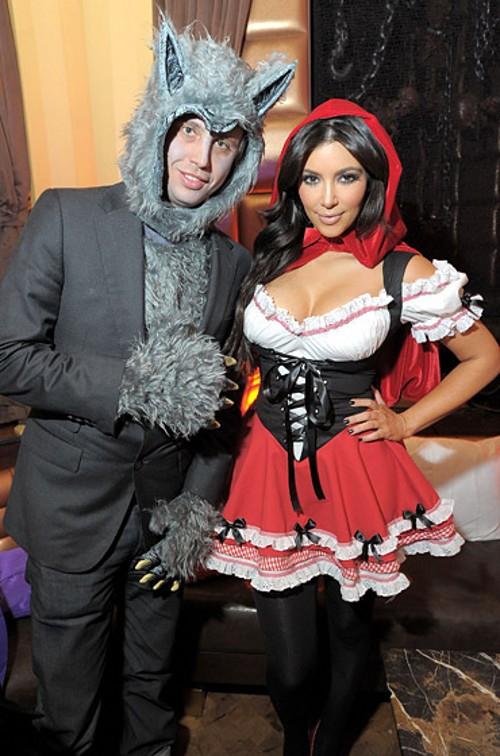 Image of 'Cat »
2010. Kardashian in a suit with leopard print. Rrrrr!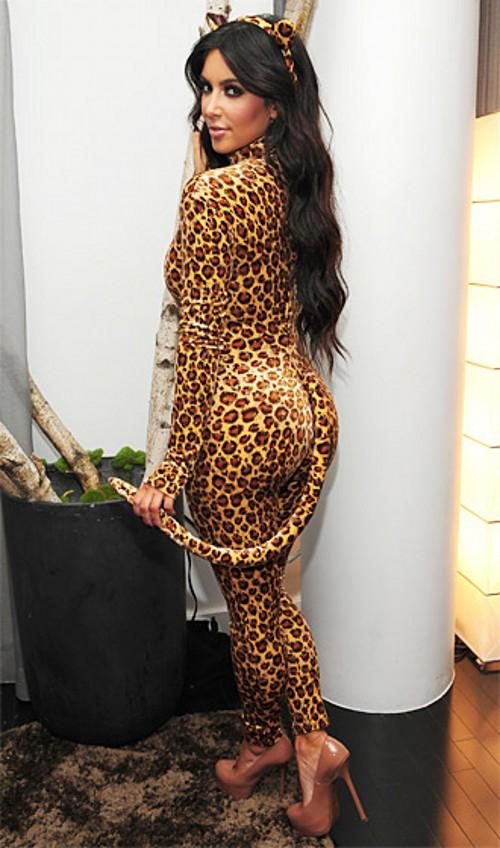 The image of the "Princess»
To create this image in 2010, Kim was inspired by Tim Burton film "Alice in Wonderland».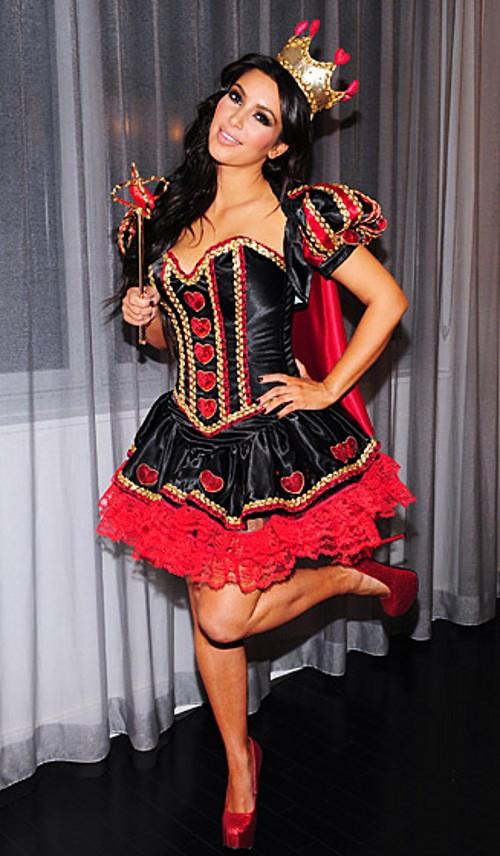 Image of 'Bride »
Before the wedding to Kris Humphries, Kim chose the long and dreary wedding dress and even had time to try on the dress of her mother, which she kept for over 30 years. By the way, Kim in it very well, as does the vintage.